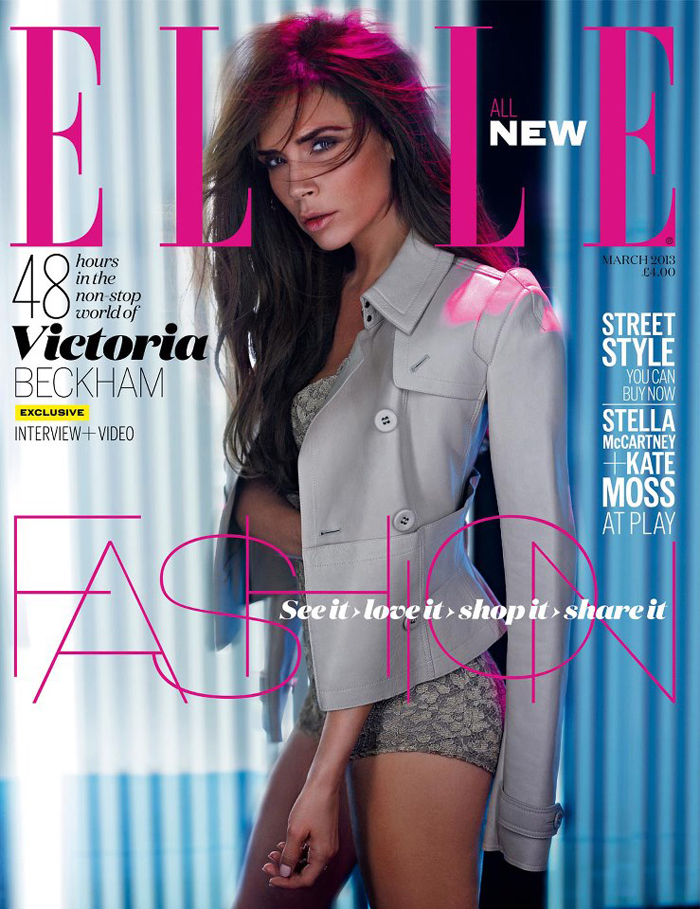 Victoria Beckham covers the March issue of Elle UK, and she's wearing all Burberry here. If your reaction was anything like mine, I wondered, "Why does Posh look like she has three arms in this picture?" This effect is definitely the result of awkward posing on VB's part and the very structured jacket chosen by the shoot's stylist. Victoria's hair looks nice and lush throughout the editiorial, but I have to wonder if she's got extensions on her side as she has in the past. The interview excerpts released thus far aren't terribly exciting except that Victoria talks about how she thinks nobody ever pays any attention to her. If she wasn't so funny and self-deprecating in most of her interviews, I'd call bullsh-t on this particular quote, but I think she might actually believe it: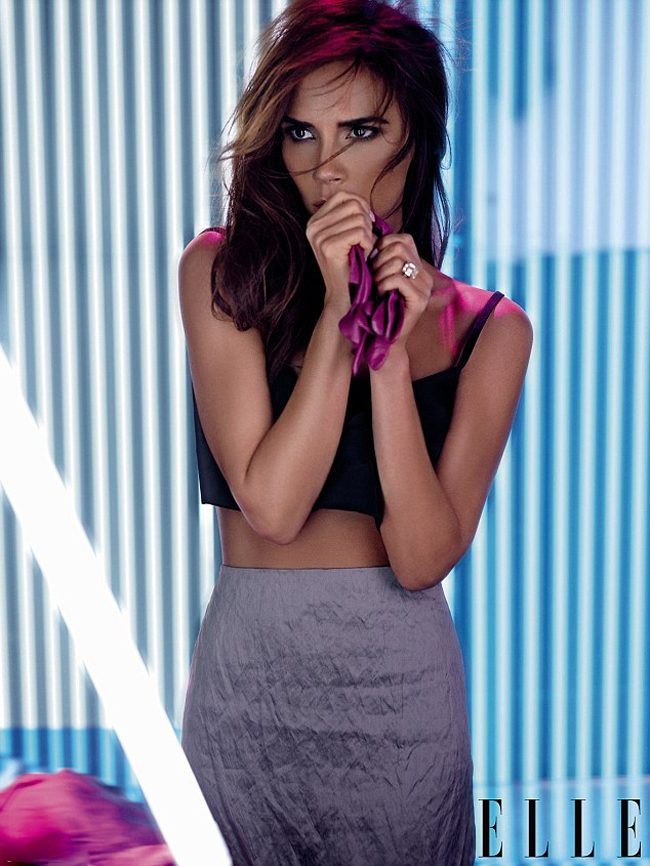 She delegates in her fashion line: "You've got to trust people. And because I am a control freak, sometimes that's difficult for me, because I want to micro-manage absolutely everything. I can't hand over. But I'm trying to do that more. It's hard because I have such a specific vision."

It's not all about her? "When I was on stage with the Spice Girls, I thought people were there to see the other four and not me. And when I go out with David and people take pictures I think, 'They're here to take David's picture.'"

On her work ethic: "I don't have to work, I need to work. But I have a good work ethic. David has an incredible work ethic. I want my kids to have a good work ethic. I believe you can achieve anything if you work hard enough to get it."
[From Elle UK]
You know, I do appreciate that Victoria isn't the typical WAG. She could easily stay at home and do absolutely nothing and also have nannies completely raise her children. Instead, she's been building her own little fashion empire, and she and David appear to be very hands-on parents to their four children. Somehow, Victoria escapes the fate of sounding like Goop braging about her amazing work ethic. Posh basically leads a very charmed life, I think, but she is unexpectedly likable as well.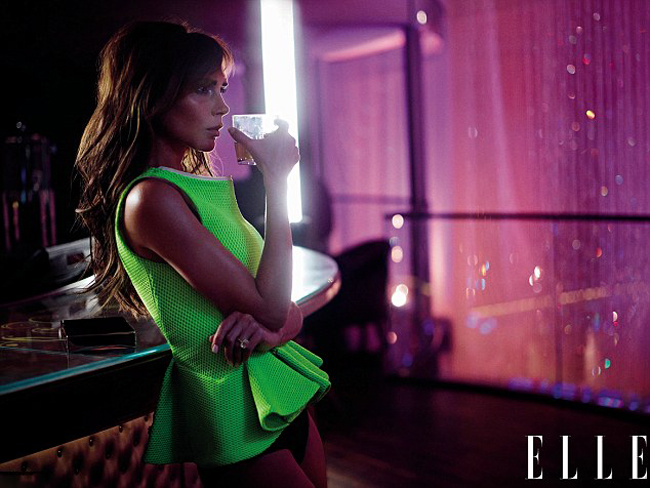 Photos courtesy of Elle UK