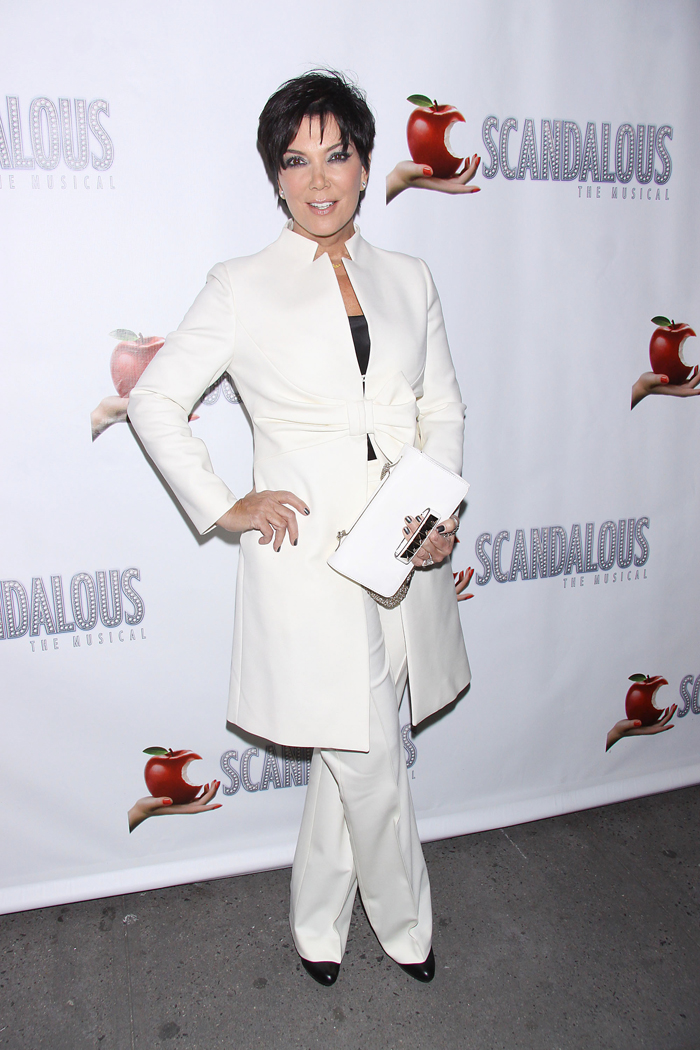 You didn't think the Kardashian-Jenner klan would be going anywhere soon, did you? Silly rabbit. Not only does the (mostly) insufferable family dominate the E! network at this point, but now Kris Jenner (i.e., the one who started it all) has signed on for her own talk show, which will begin this summer, with Fox Television. Luckily, the program is only in test status and will debut in select markets, but these are very big markets like Los Angeles and New York City. For those of you who live in these markets, I am so sorry. Please do not watch Kris' program, or the rest of us will eventually be made to pay the price as well. The show will apparently feature "celebrity guests," which I suppose is a nice way of saying that Kim, Kourtney, Khloe, Kylie, and Kendall will be making regular appearances. I guess, by extension, Kanye will probably stop by on occasion as well. Hopefully, it won't last long, but here are the details: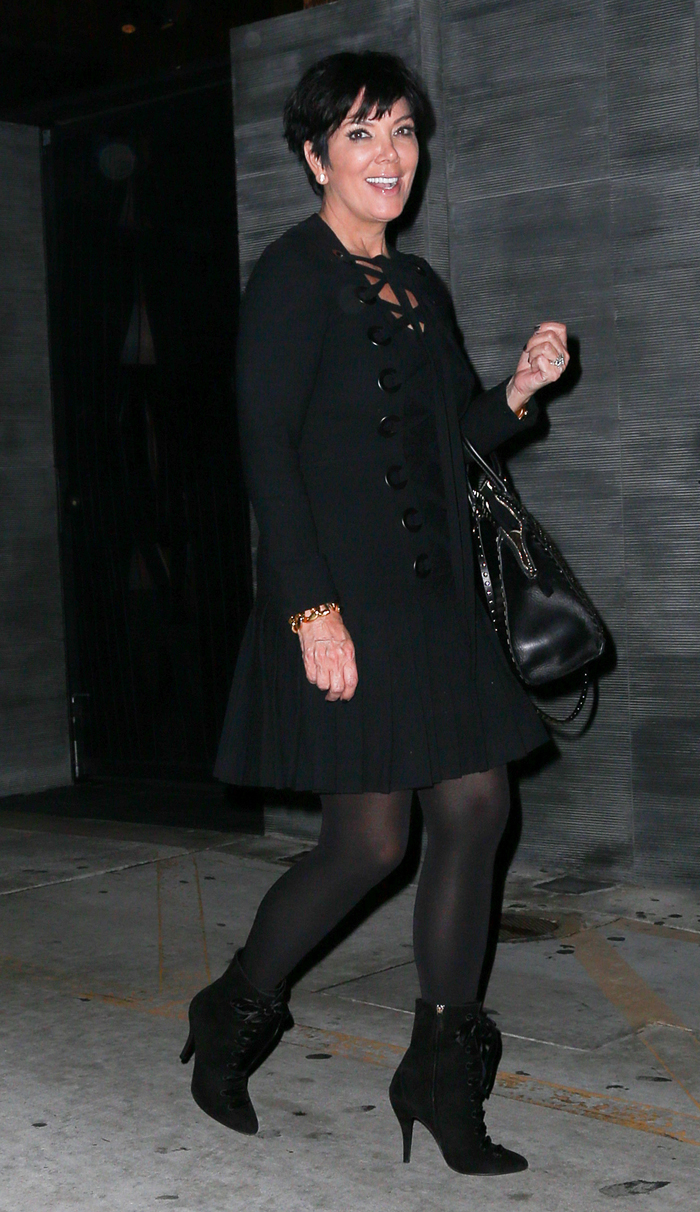 Just announced: Famous momager of the Kardashian clan, Kris Jenner, will be showing off her skills in a new arena this summer.

Fox Television Stations and Twentieth Television will premiere a preview of Kris, for several weeks, with Jenner serving as an executive producer. The program will be available on select Fox-owned stations in markets, including New York and Los Angeles.

Kris will be a daily, one-hour entertainment talk show and promises to offer viewers "a daily jolt of celebrity guests, fashion & beauty trends; plus a mix of lifestyle topics — all through the distinctive and unpredictable perspective of Kris Jenner." It will be filmed in Los Angeles.

The summer premiere is considered a test run, says Frank Cicha, senior vice president of programming for Fox Television Stations. "We go into this believing that if it works, the Kris Jenner program could really complement what we've got going with Wendy, Bethenny, etc."

Jenner added: "This is something I have wanted to do all my life so it's definitely a dream come true!"
[From USA Today]
Well, at least Kris is honest about wanting a talk show for her entire life. This was all part of the plan with pushing her daughters into fame, right? That is, the ultimate goal was for Kris to be uber-famous too. Possibly even more famous than all of her daughters combined. Perish the thought.
In related news, Kris was just spotted shopping without her wedding ring (note: these are not photos of the actual incident below). While some people do indeed forget to wear their wedding ring at times, and rings are often not all that accurate a predictor of marital status in most cases, I think Kris knows exactly what she's doing by not wearing her ring. Yep, she knows it all too well.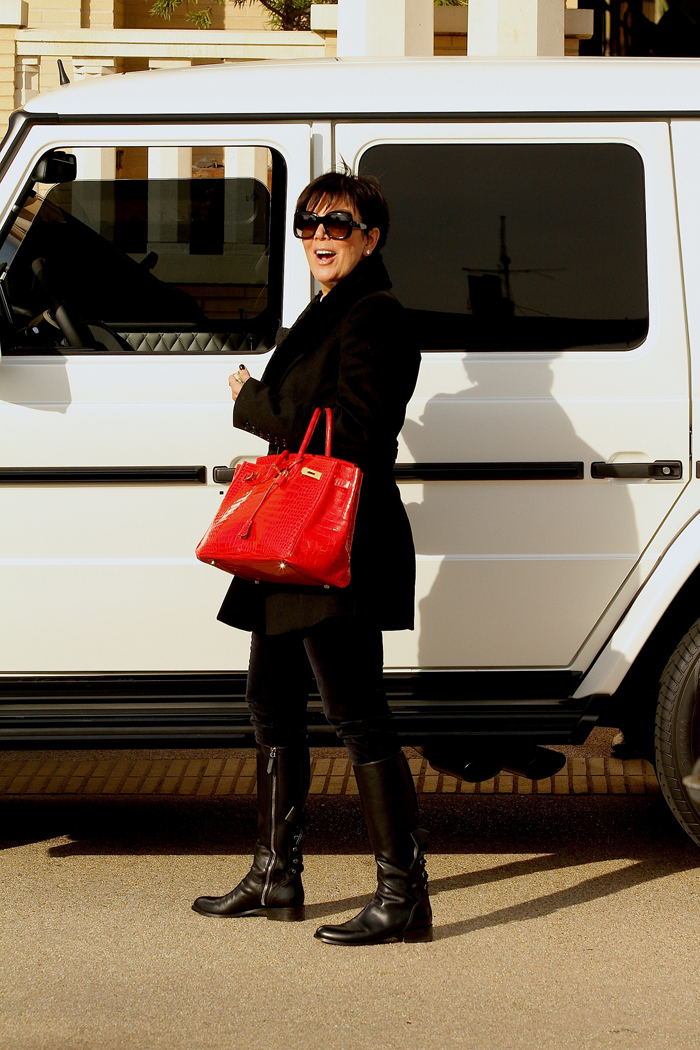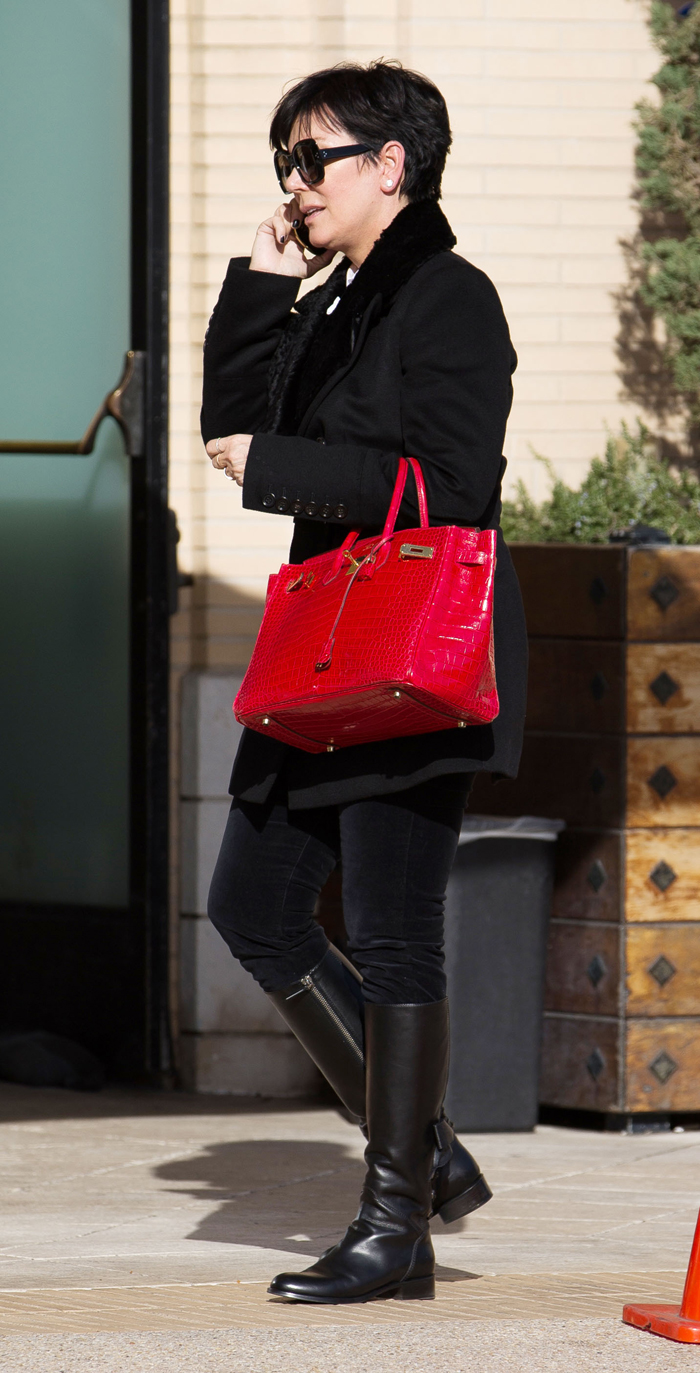 Photos courtesy of WENN