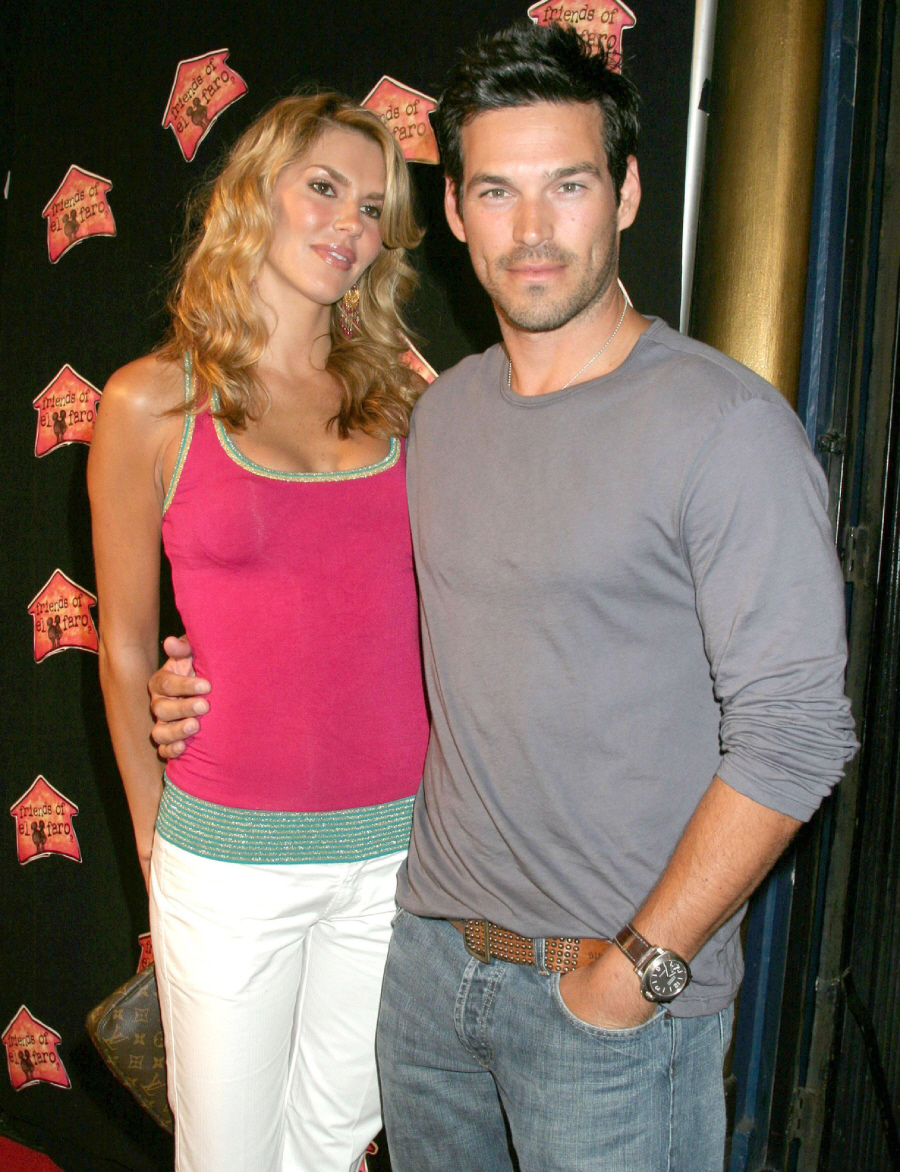 Everybody seemed to really enjoy yesterday's excerpts from Brandi Glanville's book, Drinking & Tweeting and Other Brandi Blunders, so I thought we would do more excerpts today! I'm not sure if this excerpt is quite as scandalous/funny as Brandi buying herself a new vajayjay with Eddie's credit card, but this excerpt is definitely crass and it made me laugh. It starts simply enough – Eddie was worried about hair loss. So he started taking Propecia. And then things went… soft.
Eddie Cibrian's devotion to maintaining his thick and luscious locks left him lacking in other crucial areas, ex-wife Brandi Glanville charges in her bombshell, no holds barred tell-all, Drinking & Tweeting, and RadarOnline.com has all the juicy — and explicit — details!.

"Eddie had started taking Propecia, like many men, because he was concerned about hair loss," Glanville writes of The Playboy Club hunk, who famously cheated on the stunning reality star with now wife, LeAnn Rimes. "He had fantastic hair, but who was I to sideline his vanity?"

However, while Brandi admits she appreciated Eddie's proactive self-care, she shares, "This particular drug had nasty side effects – including ones that happened in the bedroom."

Yes, according to the outspoken Real Housewife, the Propecia made Eddie impotent!

"I knew he was concerned about his hairline, but momma needed something h**d. I was not down for a limp d**k and gave him an ultimatum: It was the Propecia or me!" Glanville writes.

So how did Eddie receive the news? Take a wild guess.

"Eddie never took well to being cornered or criticized," Glanville writes. "So it was no surprise when he immediately shot back that my lady business wasn't what it used to be.

"He was actually quite vulgar and said something I don't care to repeat, so pardon my momentary filter. Please enjoy this moment it doesn't happen often."
So Eddie said something derogatory about her vajayjay and THAT is why she made him paid for the V rejuv? Interesting. Still, that V squeezed out two of his kids, you know? You'd think that even a d-bag like Eddie would know enough not to criticized the V. As for his limpness… funny. I wonder if he's still on it?
As for how LeAnn might react to all of these revelations – which are hilariously coming out in a steady drip, probably for the next month – Fox News has an interesting story:
Leann Rimes may have gotten her man, but that doesn't mean she's living the dream. The country singer has been on a downward spiral since it was revealed that her husband Eddie Cibrian's ex-wife, "Real Housewives of Beverly Hills" star Brandi Glanville, was penning a sordid tell-all with intimate details regarding the affair between Cibrian and Rimes, who met on the set of "Northern Lights" in 2008.

Now an insider close to Rimes tells FOX411's Pop Tarts column that Rimes – who recently read most of Glanville's book – was "shocked" by how much she's mentioned, and how much Cibrian and Granville's two sons Mason, 9, and Jake, 5, are as well.

"Leann needed to know what to expect from it all, and knew it would be bad. Perhaps just not that bad," said the source. "She genuinely loves the two boys and has a great bond with them, which she obviously hopes never changes, in spite of everything."

We're told that the singing sensation is "very fragile" right now, but is preparing herself for the roughness of the weeks surrounding the book's Feb. 13 release.

"Leann has kind of been through the worst of it, but has a very strong support network around her for when things become too much," explained the source. "It's a slow road, but she is learning to rise above it and looking at the long-term priorities – her health, marriage and being a stepmom."

The back-and-forth fight Twitter war also needs to stop, says the source.

"Leann feels the need to always defend herself," continued the insider. "But everyone is trying to stop her from engaging in it all."

And what about those photos of Rimes crying following a lunch with a friend on Monday? We're told it was simply "one of those moments" in which Rimes' friend offered some "heartfelt" words regarding her professional life, not her personal life. A rep for Rimes told us she was simply "sneezing" in the snaps, and that that the photographer chose to crop out her husband and Cibrian from the image.

Our insider also says that despite the rumor mill running regarding problems between Cibrian and Rimes, their relationship – even with the release of Glanville's book – is stronger than ever.

"They are doing great," said the pal. "Eddie is her greatest supporter."

A rep for Cibrian did not respond to a request for comment.
Good God, what horsepucky. Pity poor LeAnn, she obsessively read her husband's ex-wife's book and now she's "fragile". At least LeAnn has some people around her who are like "Seriously, stop engaging." I doubt she'll listen to them though. LeAnn always wants to put out "her side" of things and play the victim, forever and always. I do feel badly for her, but not in the way she wants me to feel for her.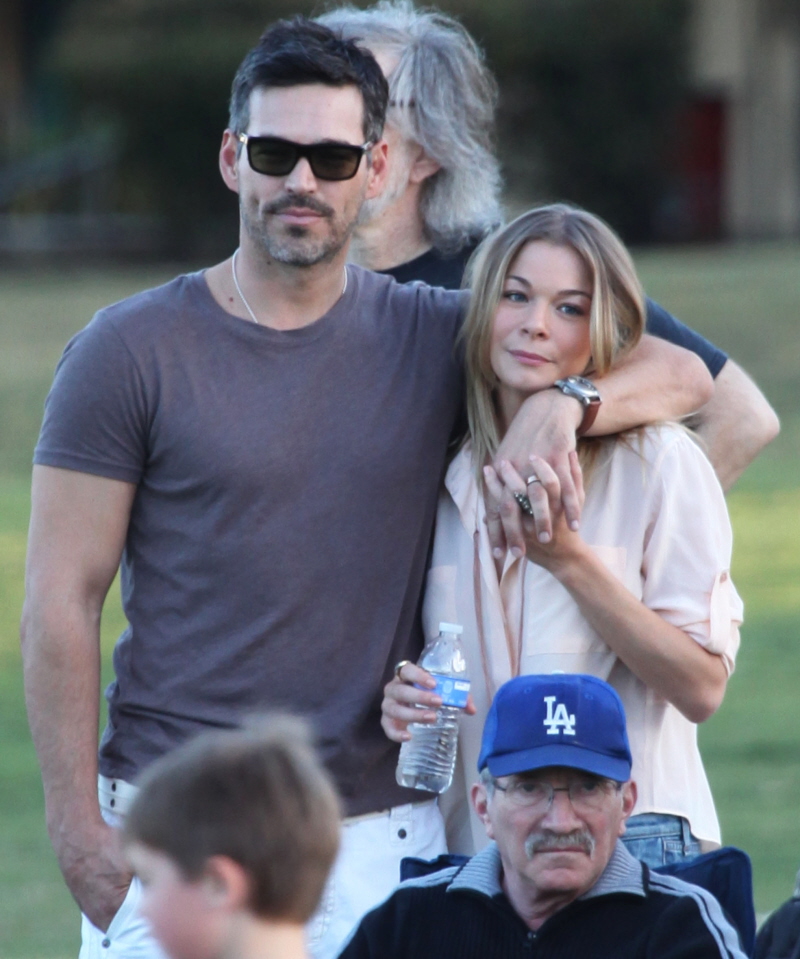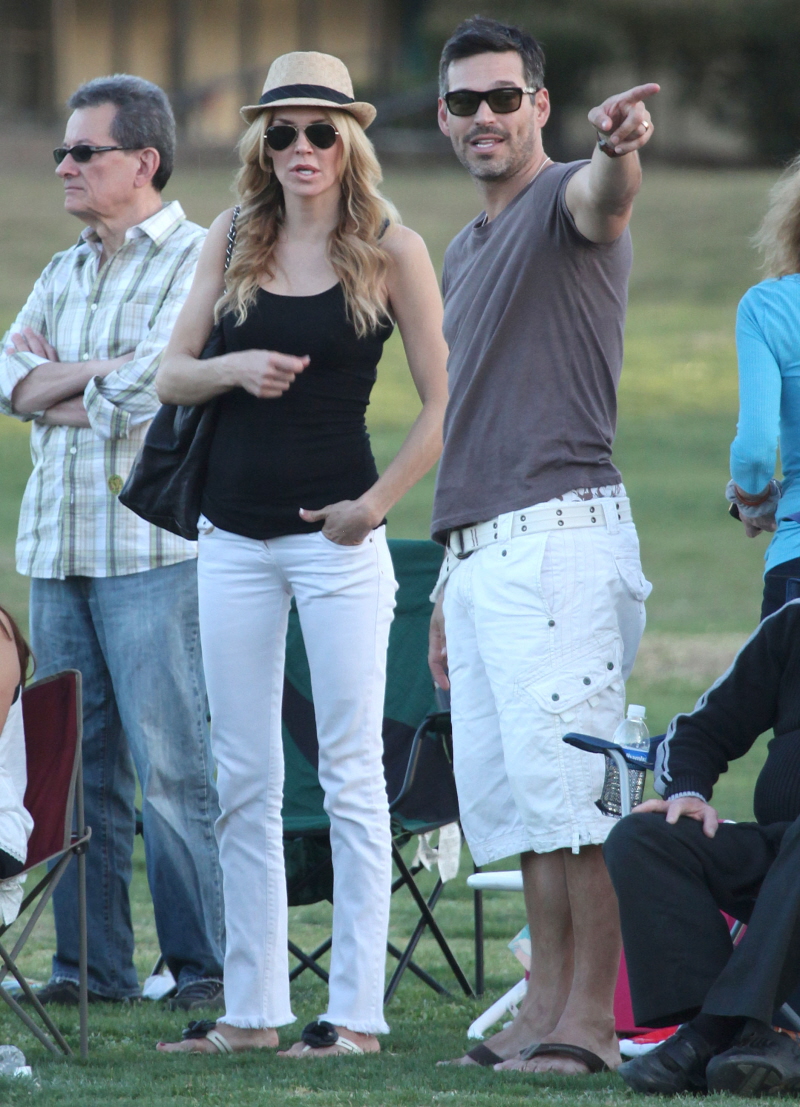 Photos courtesy of WENN, Fame/Flynet.