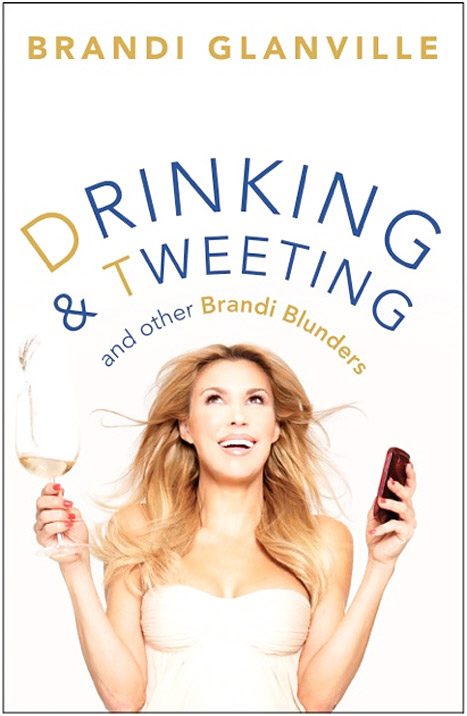 When I wrote yesterday's Brandi Glanville/LeAnn story – about Brandi's blunt-talk regarding her marriage and how LeAnn can go f—k herself – I actually got kind of excited about Brandi's book. Not that Drinking & Tweeting and other Brandi Blunders is going to be real literature or anything, but I'm getting sort of excited to see the fall-out from the book. I want to see how LeAnn Rimes deals with it. I want to see how Eddie deals with it. I want to see the lawyers get involved, and for LeAnn to go on a PR offensive to "combat" Brandi. I'm telling you, it's going to get GOOD. So here's a little preview of things to come – Life & Style have an excerpt of Brandi's book, and it's predictably juicy.
Brandi Glanville's never been one to hold back — but she's REALLY not holding back this time!

Life & Style has the first look inside the Real Housewives of Beverly Hills star's shocking tell-all, Drinking & Tweeting and other Brandi Blunders (available Feb. 12), revealing new details on ex-hubby Eddie Cibrian's affair with LeAnn Rimes, her financial struggles, plastic surgery revenge and more!

In her book, exclusively obtained by Life & Style, Brandi writes about the day she found out about Eddie's affair. "I'm not entirely sure how I ended up on the floor of my closet sobbing…a teary-eyed Eddie found me lying there minutes later, and without saying so much as a word, he started kissing me all over…he pulled off my workout pants and we started having sex right there," she recalls. "He swore up and down my body that it wasn't true…that it was completely innocent. In that moment, it was easier to believe him, because I just couldn't stand the thought of being without him."

But the 40-year-old, who has two sons, Mason, 9, and Jake, 5, with Eddie, knew there was something going on between her ex and LeAnn after the two met on the set of the TV movie Northern Lights in fall 2008.

"LeAnn had 'accidentally' smeared some cake frosting on her top (she was still a bigger girl and completely flat-chested at the time) and asked my husband, not realizing that I was standing behind the both of them, if he wanted lick it off her," she recalls in the book. "This woman asked my husband if he wanted to eat the frosting mess she'd dropped on her nonexistent chest? … He hadn't realized I was there, either, and he laughed with hungry eyes at the suggestion."

Even after Brandi and Eddie split, the reality star says her ex promised "he would never marry LeAnn, but that was just one of the countless lies he told me."

For Brandi, her life curtailed, and she found herself homeless, without a dime or credit to her name following their divorce. "I was a jobless, homeless, mother of two living out of her $1,200-a-month SUV and couch-surfing from one hospitable friend to the next," she explains. "After my divorce — even with the help of Lexapro — I fell into a bit of a tailspin [and an eventual DUI arrest]. White wine became my constant shoulder to lean on."

Of course, she got her revenge — by way of vaginal rejuvenation. "This pretty intense surgery had an even more intense price tag: $12,000," Brandi reveals. "A brand-new vagina would be an Eddie-free vagina…. I decided that since Eddie had ruined my vagina for me, he could pay for a new one. I gave [the doctor's office] Eddie's credit card number."

Looking back, she appreciates everything she's been through. "I would like to thank my ex-husband, Edward Cibrian, for giving me all the material I could ever need to write this book and for helping me discover the strong independent woman inside of me," she writes.
Holy crap!!!!!!!!!!!!! She got a va-jayjay rejuv and she charged it to Eddie's credit card? She came right out and said LeAnn used to be a "big girl" with a flat chest? She describes in intimate detail how Eddie denied his affair with LeAnn by making love to Brandi on the floor of her closet? AMAZING!! Totally D-list scandal and everything, but you have to think of it this way – how do you think LeAnn will feel when she reads it? And you know she'll read it. Because she wants to BE Brandi. And this stupid war just got taken to the next level.
Here are some photos of Brandi last week at LAX. Look at what she's carrying! She's carrying her own book!!!!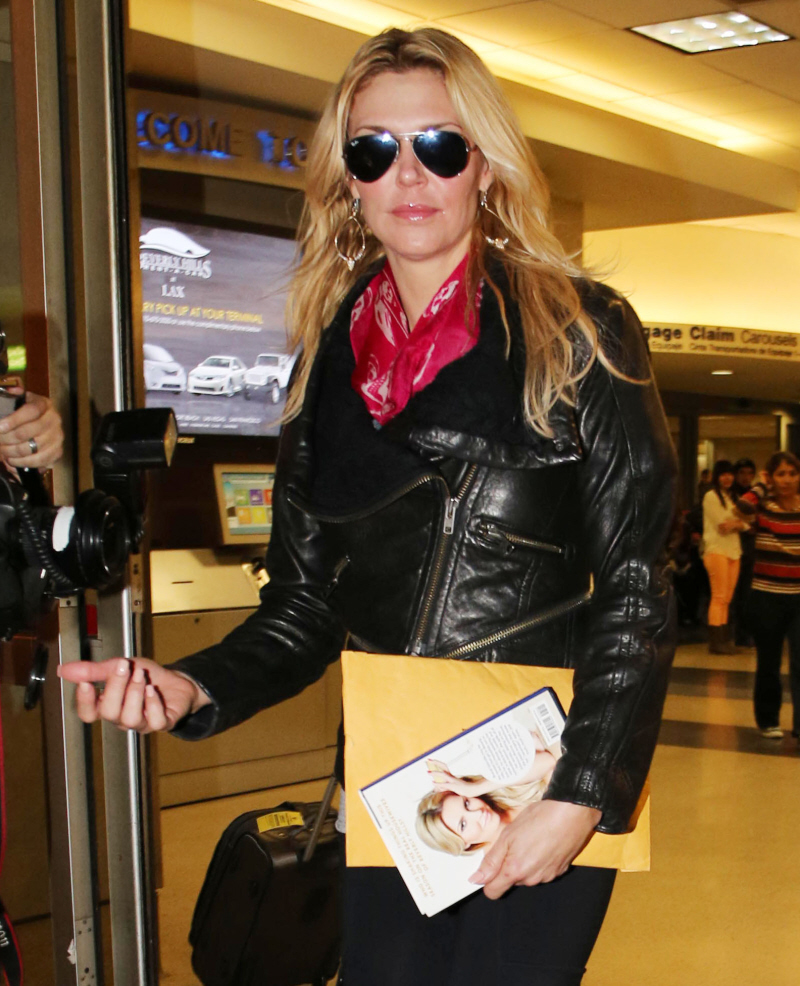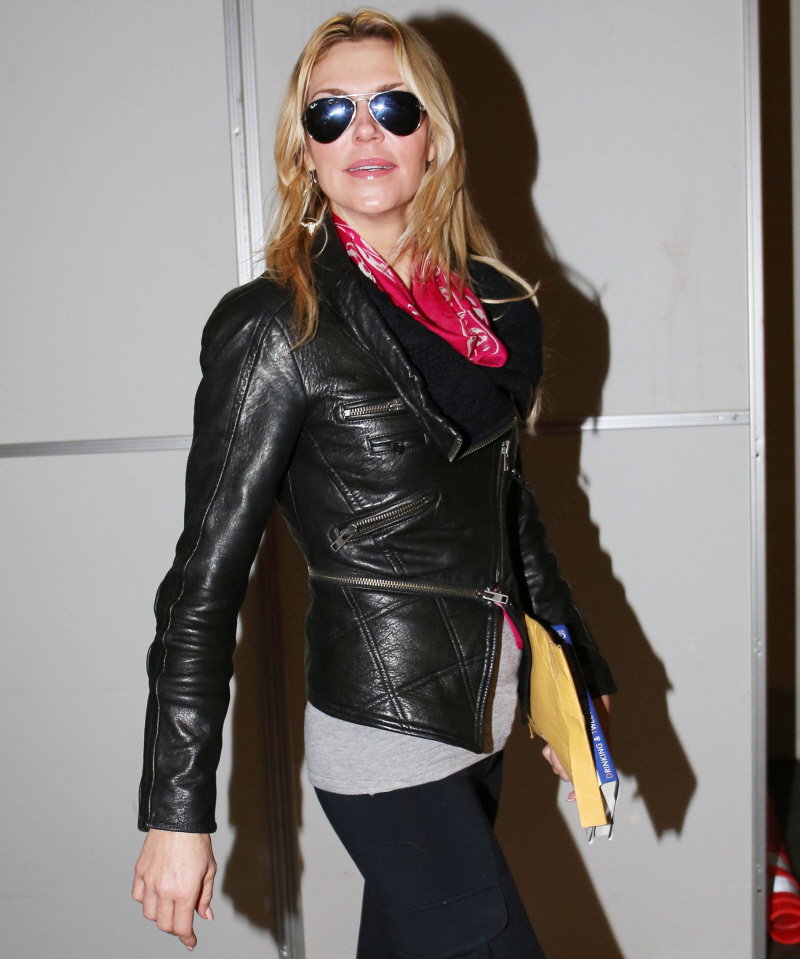 Photos courtesy of WENN.