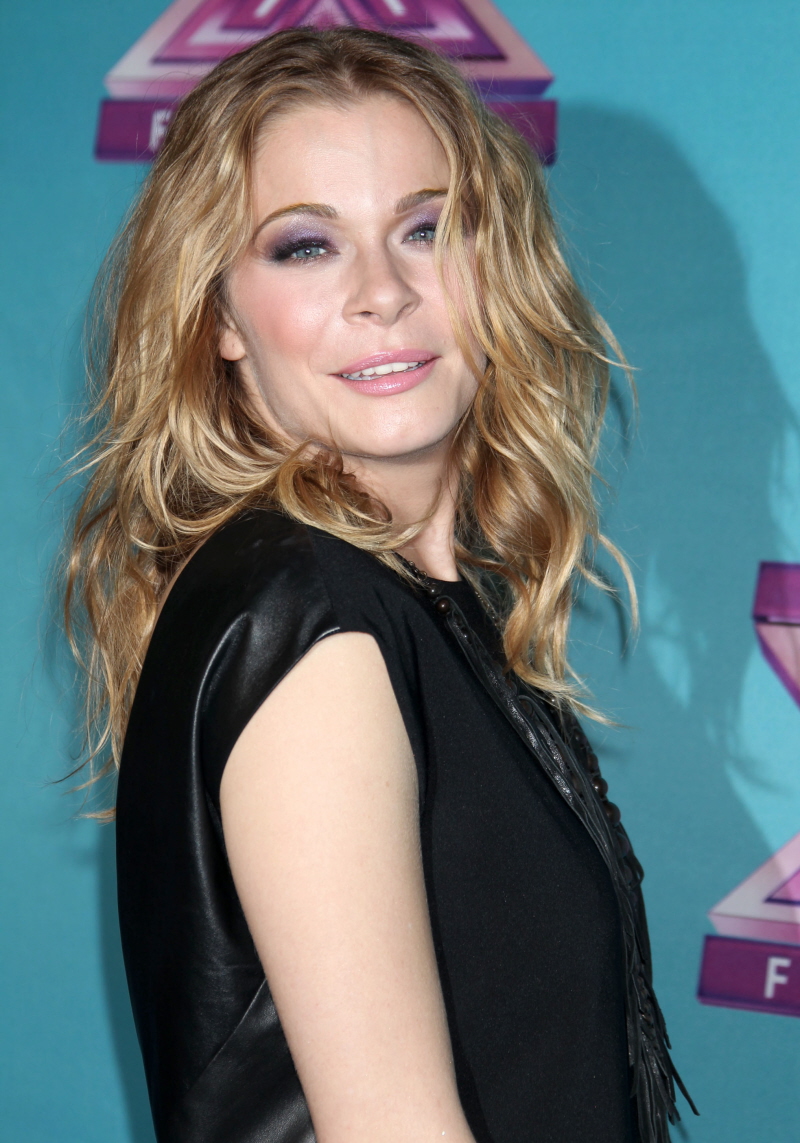 There are some new LeAnn Rimes photos floating around, but we don't have access to them – you can see them here. LeAnn was photographed looking weepy and sad in LA yesterday. I think she was with her friend "Lizzie" and Lizzie gave her a hug at some point. Every outlet with access to the photos has used them to "tell the story of why LeAnn is crying" and some of the stories are kind of funny/mean. My favorite version is The Mail's – they claim LeAnn is probably crying because Brandi Glanville told her to "go f—k herself". LOL.
She recently admitted that she 'hates Mondays' because she has to meet with her publicist and discuss any updates regarding her on-going feud with her husband's ex-wife Brandi Glanville. This might explain why LeAnn Rimes was seen being comforted by a female friend as she left a restaurant visibly crying on Monday.

Her tearful appearance came as Real Housewives of Beverly Hills star Brandi said 'She can go f**k herself' during a Q&A session.

Dressed down in a large grey cardigan the usually glamorous looking LeAnn looked dishevelled as she left Hugo's restaurant in LA with her friend. Despite having her eyes covered by sunglasses it was obvious the 30-year-old was distressed as she was hugged by her friend.

Meanwhile, as LeAnn cried into her lunch, Brandi, who used to be married to LeAnn's now husband Eddie Cibrian, appeared at a Q&A session during a book signing for her book Drinking and Tweeting: And Other Brandi Blunders.

When questioned about her ex's new wife she said: 'She can go f**k herself!'

Before adding: 'Well, she has to, because who want to?'

She then went on to say that 'then I go home and think about them. I have a conscience. I definitely feel bad about certain things and when I'm wrong I say sorry.'

But she says that if someone has a go at her 'I go 10 times harder, especially when it comes to my family and my children— bitch, it's on!'

Speaking about her marriage, she said: 'I did everything right, I loved so hard. I loved my children and my family was perfect. I did everything I could do for him and the boys and to make him not want to stray. So, when it happened, especially with someone as attractive as her…'

After trailing off at LeAnn's expense she admitted she's not expecting a good response to her book from the couple.

'I'm expecting a cease-and-desist' but 'after this happens, after the book is out, I promise I'm closing this chapter of my life.'

The promise will come as a welcome bit of news to LeAnn who openly admits that she struggles with the whole Brandi drama.

Speaking on Jimmy Kimmel Live! last week she the singer said: 'There comes a time when you're just like, 'Screw you!''

After admitting that she hates Mondays because she has to check in with her publicist and find out the latest about Brandi, she said: 'I think it's kind of interesting how it seems one-sided most of the time — but then, you know, you just kinda get fed up with people lying about you.'
"I did everything I could do for him and the boys and to make him not want to stray. So, when it happened, especially with someone as attractive as her…" OMG. That is way harsher than the "LeAnn can go f—k herself" quote. That is the quote that is going to haunt the living daylights out of LeAnn. For a brief moment, I actually felt a pang of sympathy for LeAnn! But I also have to give Brandi a slow-clap for knowing exactly how to strike in the bitchiest way possible.
E! News has more about Brandi's talk here – Brandi also said, "When a man cheats on you it's not about you. It's about notoriety. They want to be with you but they want their cake and eat it too." I believe that. When Eddie screwed around on Brandi with LeAnn, he wasn't thinking "I want to leave my wife for this woman" – he was just screwing around because he thought he could get away with it. And then LeAnn started stalking him and he couldn't get away and he couldn't get away with it anymore. Brandi also said she hopes that Eddie and LeAnn make it work because "I don't want my kids to go through a divorce again." Yikes. That would be chaos!
UPDATE: LeAnn responded via Twitter, of course. She says she wasn't crying at the lunch.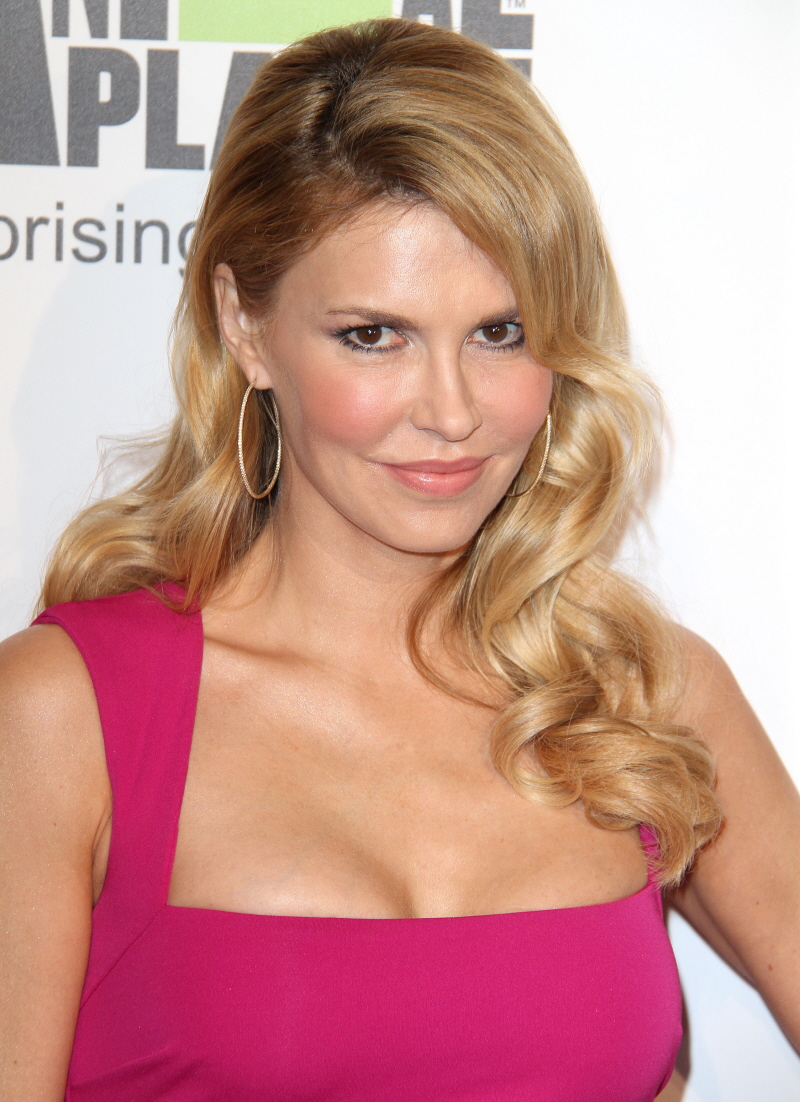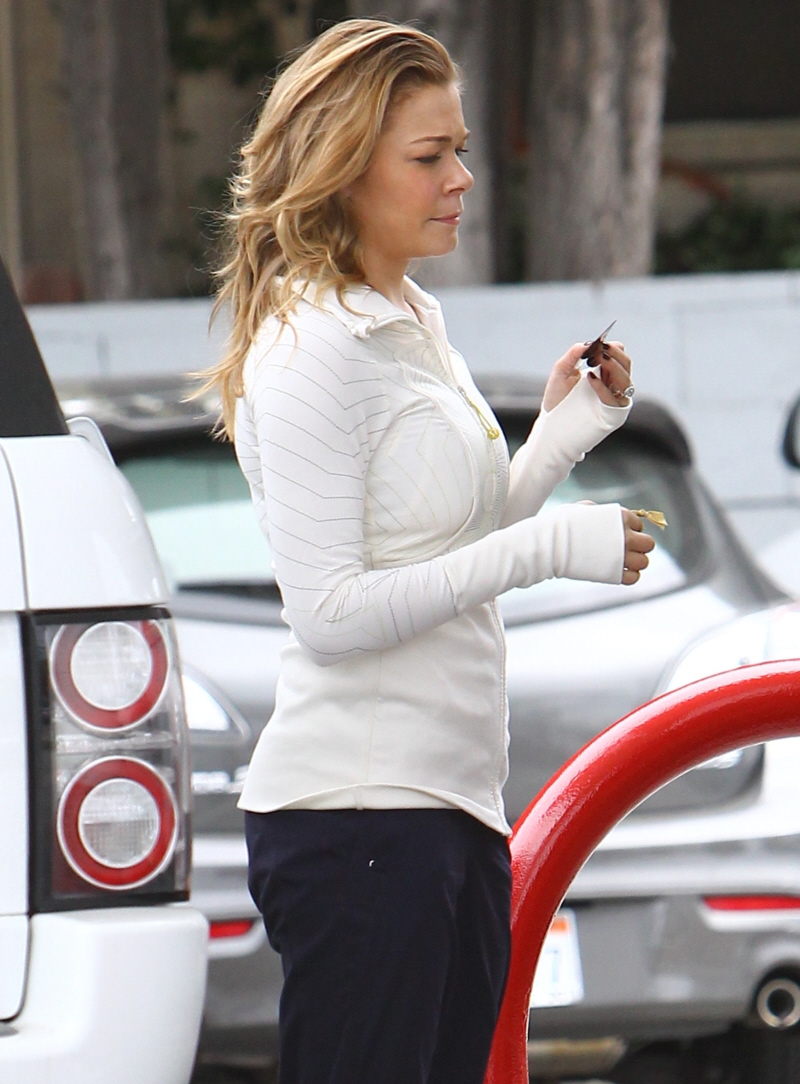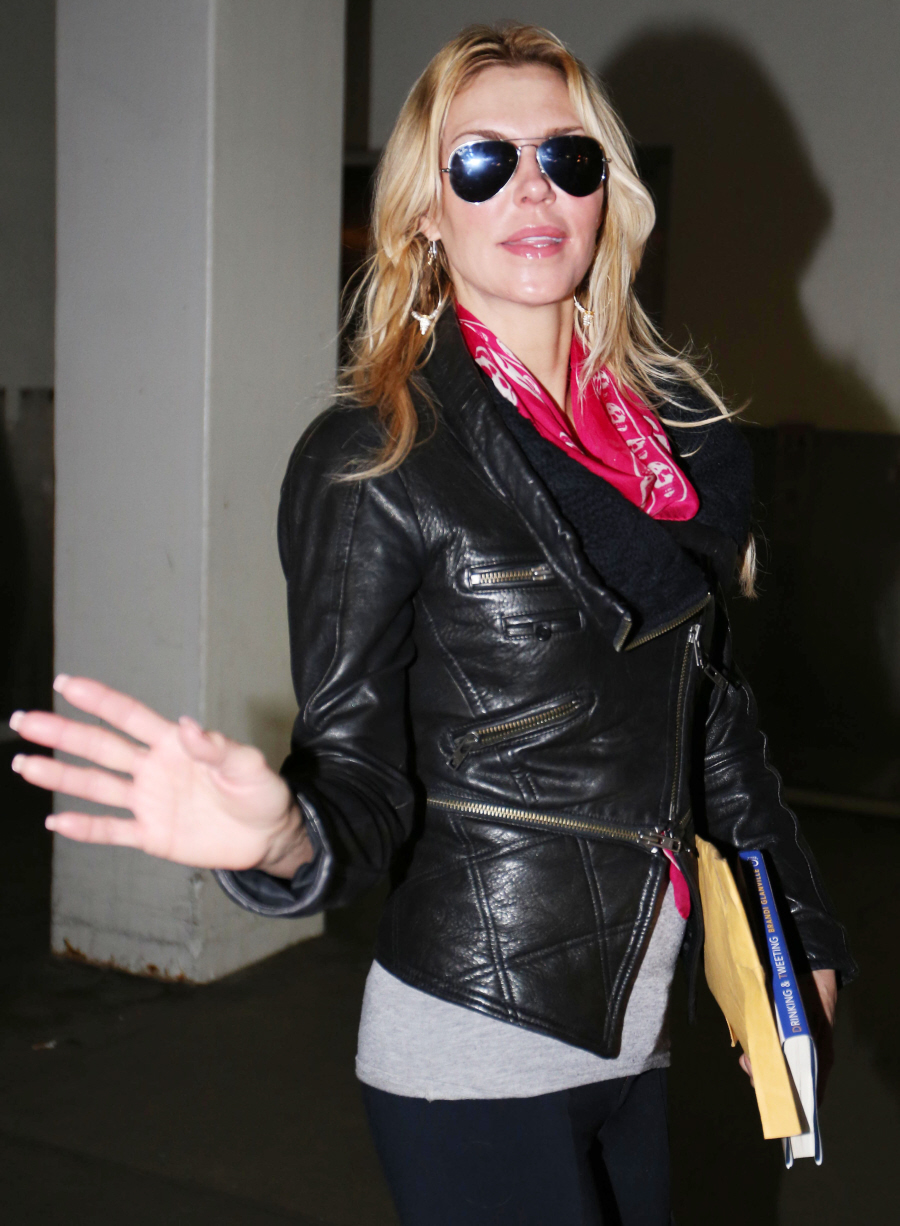 Photos courtesy of WENN and Fame/Flynet.