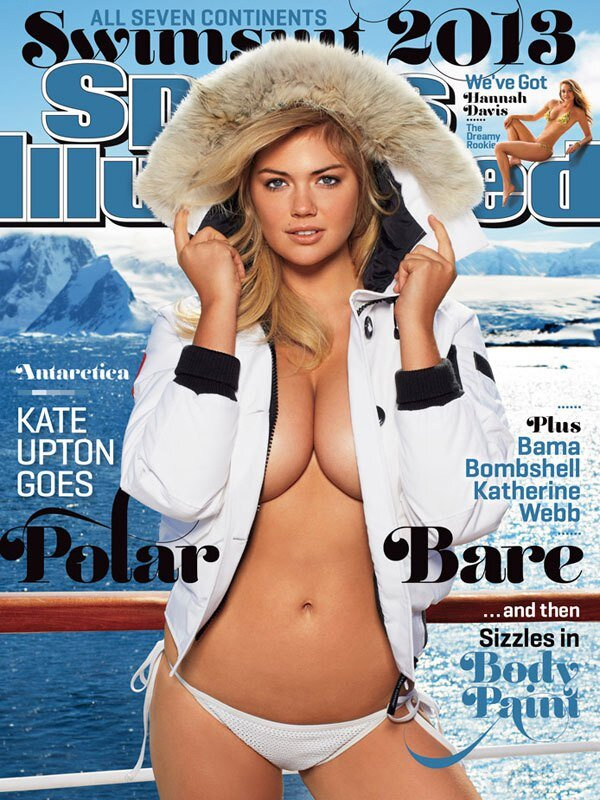 One of the weirdest parts of my job as a blogger who happens to be female seems to be trying to "adopt" the heterosexual male gaze long enough to adequately judge some of this celebrity stuff. Like, the Sports Illustrated Swimsuit Edition is not made me for me. It's made for straight dudes who want to look at models in swimsuits. So, let me put on my straight-dude goggles and look at the 2013 SI: Swimsuit Edition cover, which features Kate Upton for the second time in a row. If you remember, I didn't care for her first cover that much – there was too much Photoshopping of her crotch area, and it made me feel like I was staring at a Barbie (as in, her biscuit seemed to be made out of smooth plastic).
So, what do you think of this year's cover? I think I like it more than last year's. Her biscuit isn't 'Shopped into oblivion (that I can tell…?) and even though her rack is front and center, I have to admit that I prefer this to seeing her spill out of a too-small bikini top. I even think the coat is kind of cute! I'll also admit that Kate is doing what I do when I want to get some dude's attention – casually pushing her boobs together with her upper arms and forearms. It's an old trick. You push 'em together and then lean forward a little bit, keeping your chin down and then you look up at the dude enigmatically. Gets 'em every time.
Apparently, Kate's photoshoot was done on a boat in Antarctica. This is the first time since 1988 that a model has gotten consecutive covers – that model was Elle Macpherson (and she was featured for three consecutive years). Oh, and this is the 50th anniversary issue. We're seeing the cover now because it leaked on Friday and SI pushed up their big reveal, which was originally scheduled for Monday. The Swimsuit Edition will also feature Hannah Davis (Derek Jeter's girlfriend), Julie Henderson, Miss Alabama 2012 Katherine Webb, Alyssa Miller and Nina Agdal. Congrats to Kate! She'll get even more work now, and I wouldn't be surprised at all if she scored her first American Vogue cover this year.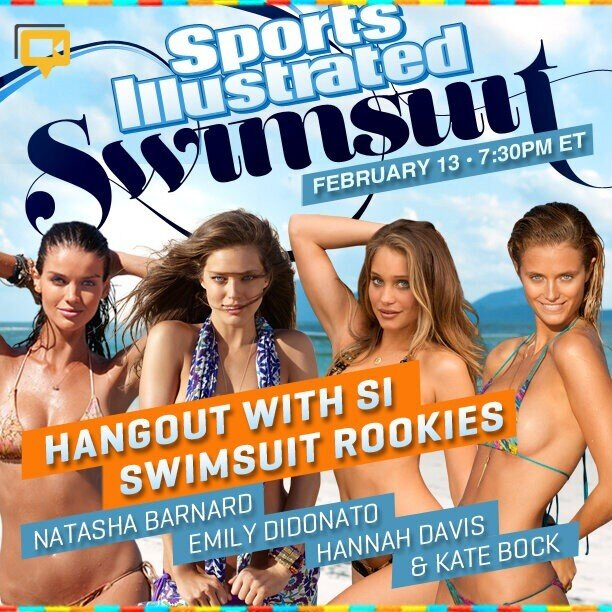 Photos courtesy of SI's Twitter.