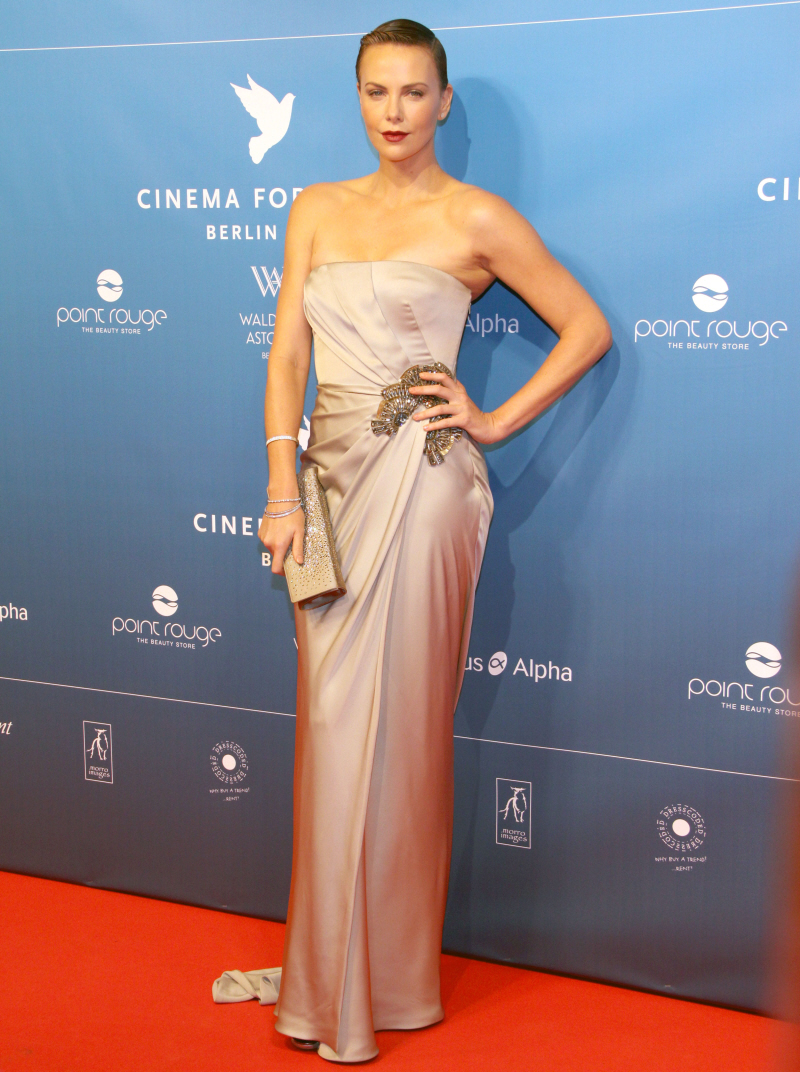 The Berlin International Film Festival is in full swing, and lots of Hollywood stars have made the pilgrimage to Germany to shill their films and pick up awards and raise money for charity and all of that good stuff. Charlize Theron appeared (unexpectedly) in Berlin for the annual Cinema of Peace Gala. This is her first red carpet in a while – maybe since last summer…? I feel like it's definitely her first red carpet since she shaved her head for Mad Max last year. While Charlize has been spotted out and about in LA, we've seen that her buzzcut has grown out long enough to be made into a fauxhawk, and I for one loved that look on her. I'm not as crazy about this look here – slicked-back, darker, almost too sleek? Don't get me wrong, she's one of the few who could successfully attempt this hairstyle. But wouldn't it look cuter if she had done a fauxhawk on the red carpet?
As for the dress, it's Gucci and it's perfection. This is seriously one of my favorite dresses on her of all time. One complaint: it's too tight in the bust. It just needed to be let out one inch. Or two, maybe.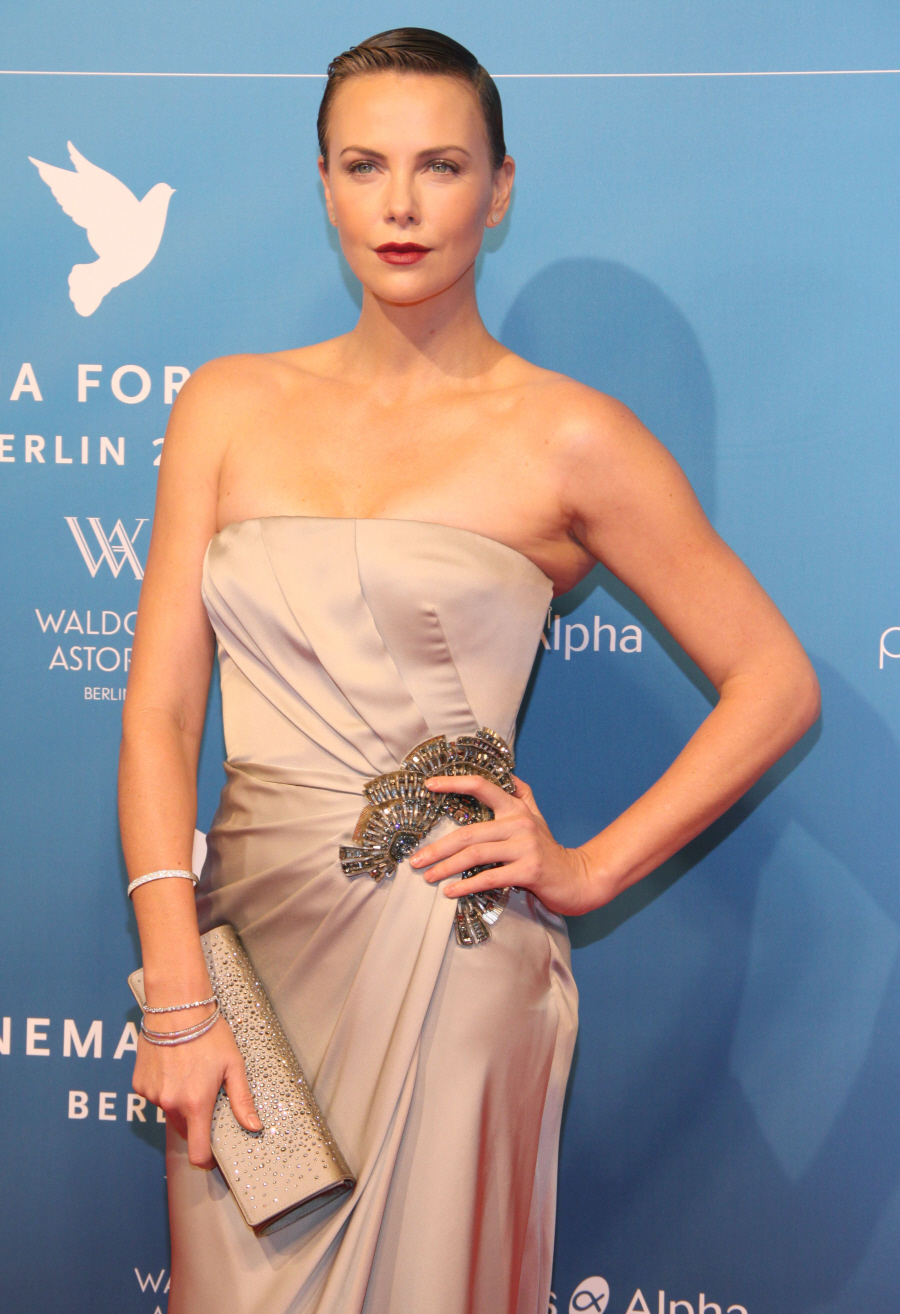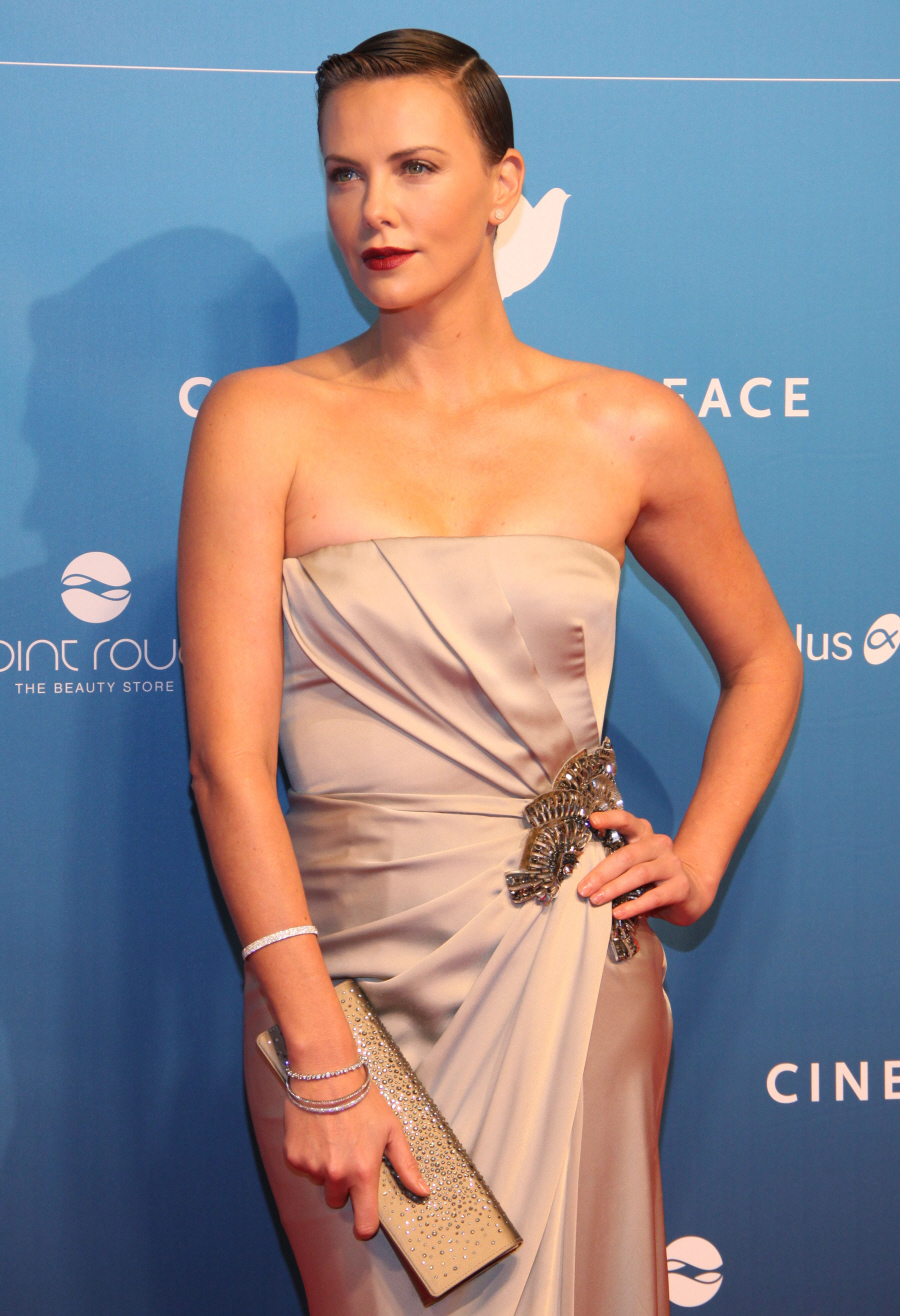 Also in Berlin – the stars of Les Miserables. Anne Hathaway wore Chanel for the premiere, and OMG HER HAIR. WTF? Okay… first off, I don't like the Chanel mullet dress. The "party in the back" part is super-cheap-looking, and it seems like such an afterthought of what could have been a decent little cocktail dress. As for the hair… NOOOOOO. I thought her hair and makeup had reached a "perfect level" in Paris last week, and now she's ruined it. I can't. Oh, but Hugh Jackman looks nice, doesn't he?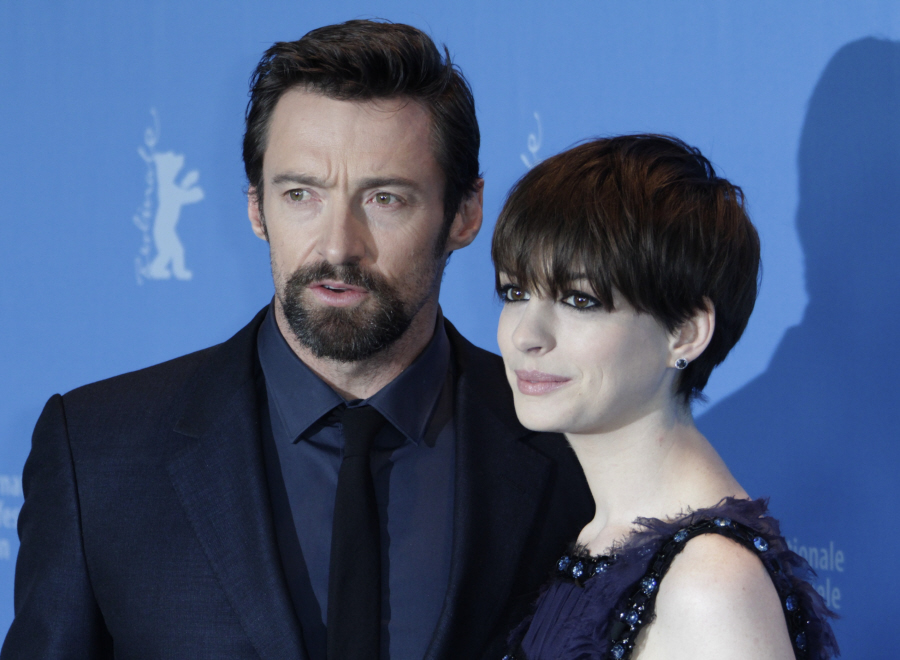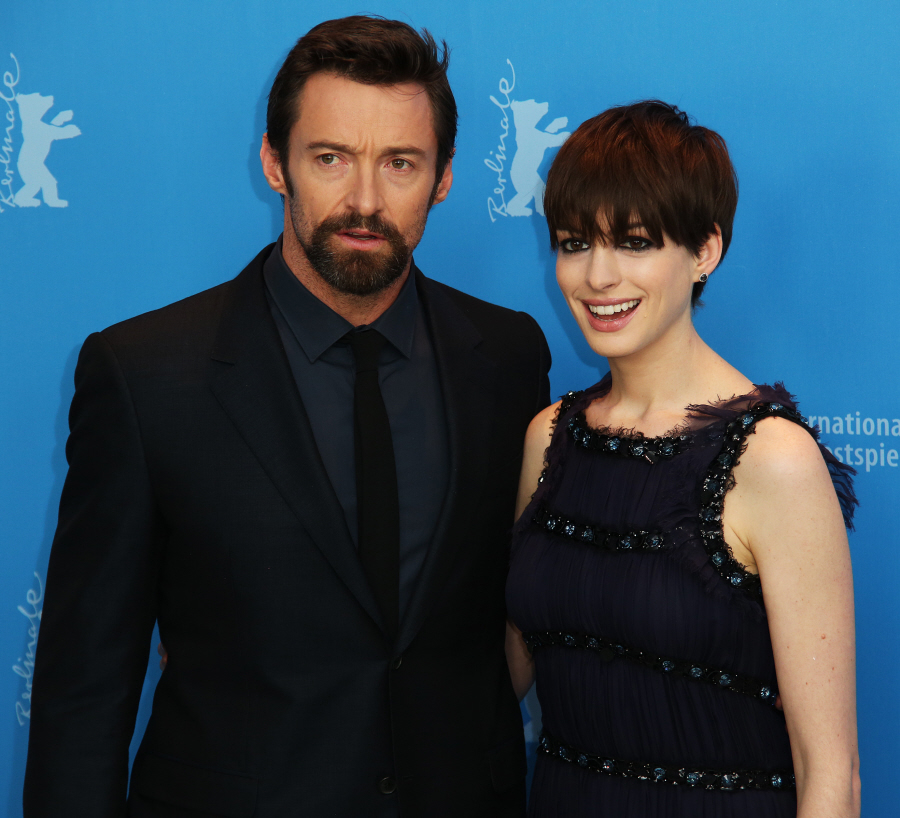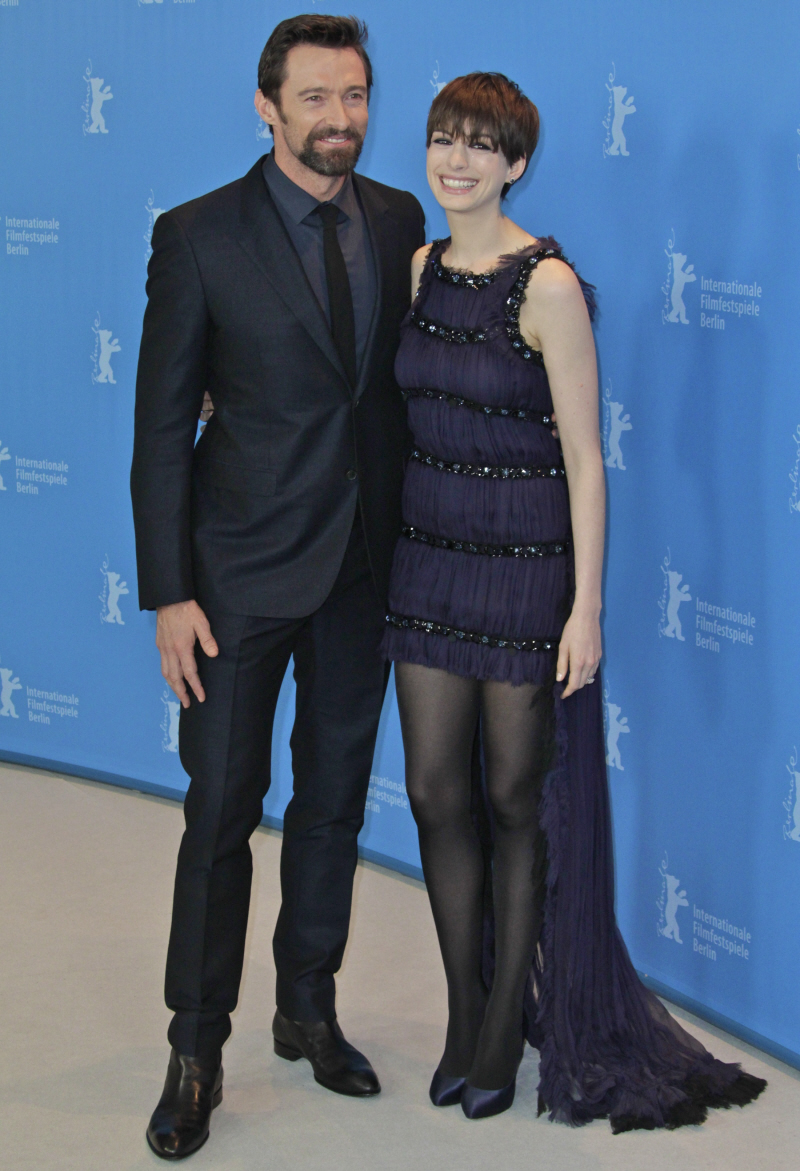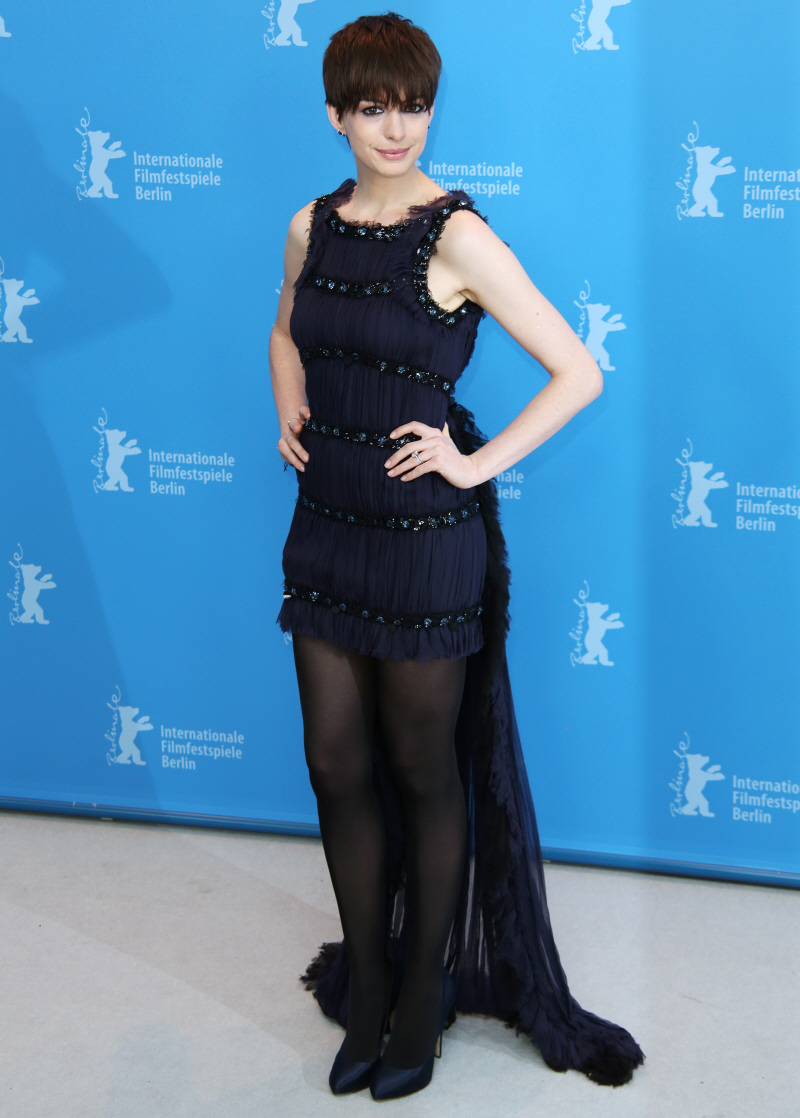 Photos courtesy of WENN.