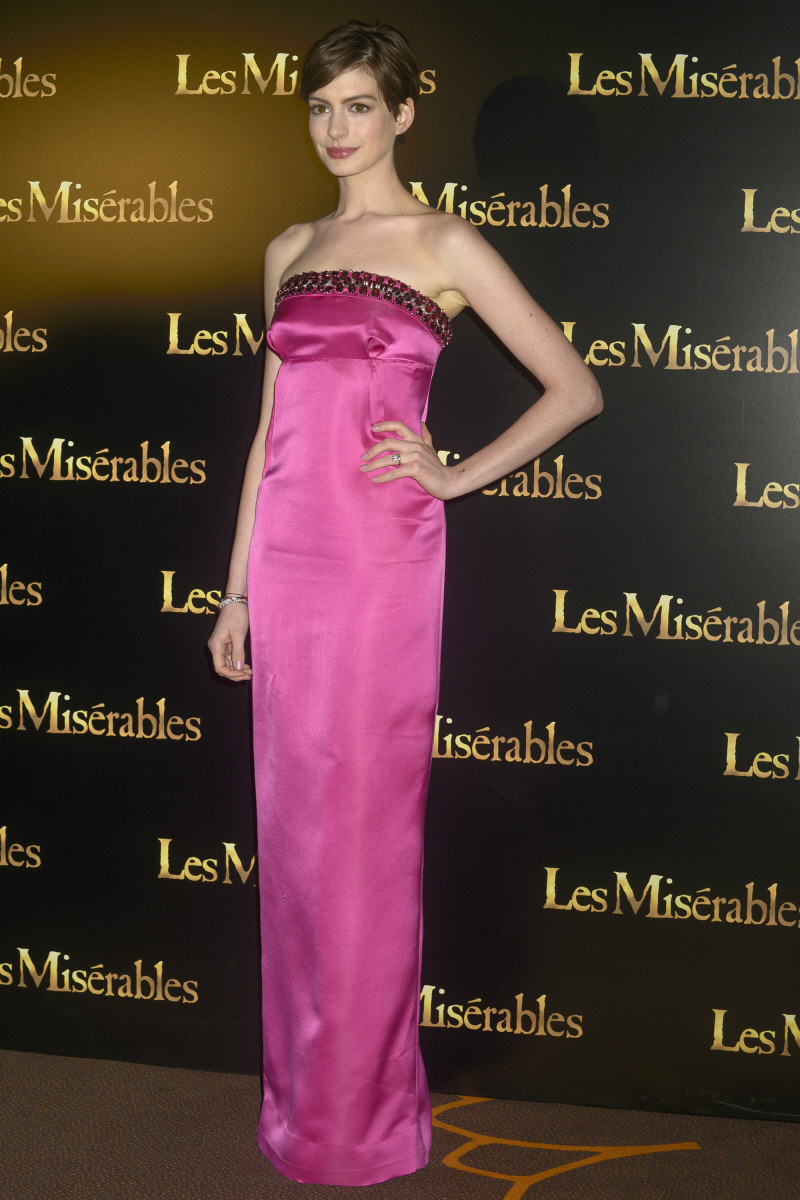 Yeah, I've been trying to come up with something to hate on here – the dress isn't fitted perfectly and it's kind of wrinkled! – but at the end of the day, I just can't. Anne Hathaway looks especially beautiful here, I think. These are pics from last night's Paris premiere of Les Miserables. This Prada gown is gorgeous, and it looks stunning on her, regardless of the minor wrinkles. It could have been really cheap-looking, like a prom dress from the mall, but I think those rhinestones on the top save it. They make the whole look pop, and I'm glad that Anne didn't do a lot of jewelry too. She kept it simple with the accessories, knowing that the dress would do the work. And hand to God, this is the best her hair has looked in MONTHS. Perfect amount of "fluffy".
I'm assuming that Anne will be staying in or around Paris for the next few days before she heads to London for the BAFTAs on Sunday night. Crap… I just realized how busy we're going to be with BAFTA AND Grammy coverage on Monday. Prepare yourselves, Celebitchy and Bedhead! Anyway, I'm sure that Annie will win a BAFTA for Les Mis, and I'm excited to see what she's going to wear. Everyone keeps saying that she's definitely going to go with Valentino for her Oscar dress, which is fine… I guess. I have a worst-case-scenario I keep running through for Annie – that Mr. Valentino is all, "You can my precious girl, I will make you something fabulous and unique and you will be the star of the Oscars!" And then Anne gets the dress at the last minute and it sucks. So… I hope she has a backup! I'm mentioning all of this because this beautiful Prada gown might have been in contention for one of the big red carpets – it's just so pretty! It gives me hope that Annie will deliver at the BAFTAs and the Oscars.
Bonus Eddie Redmayne, because he's so lovely.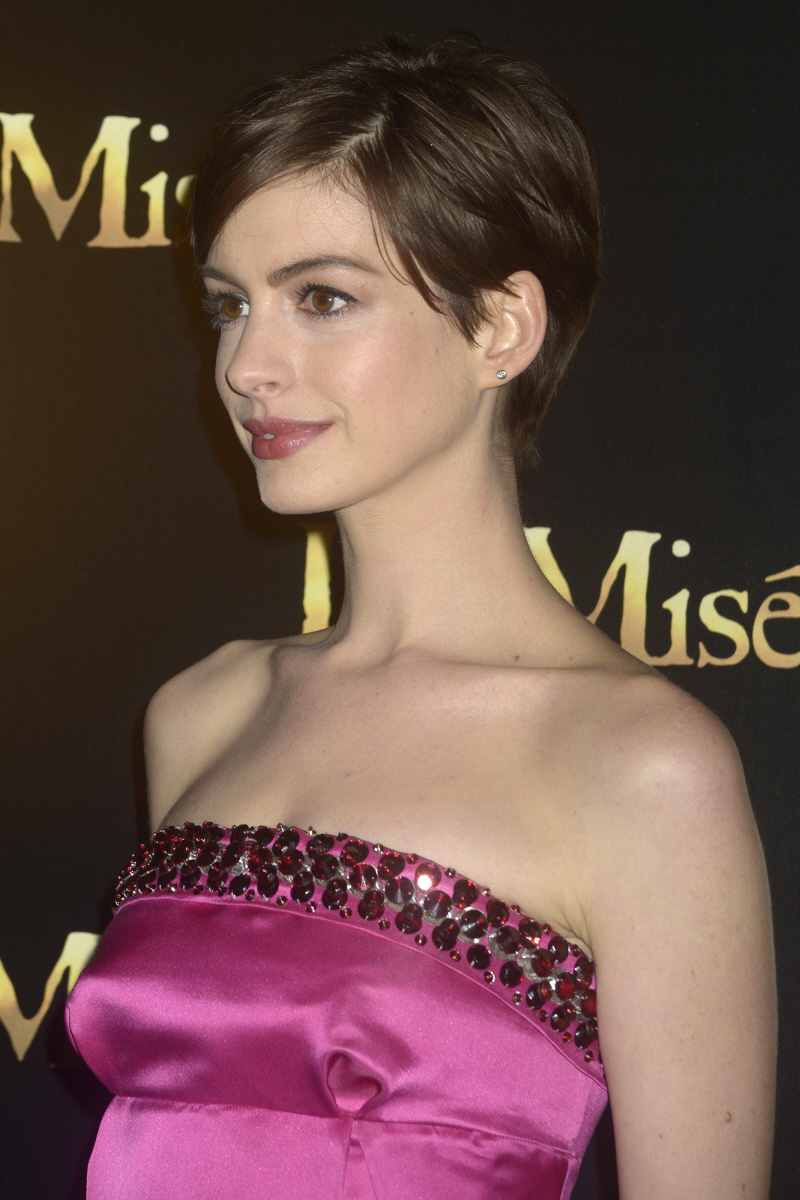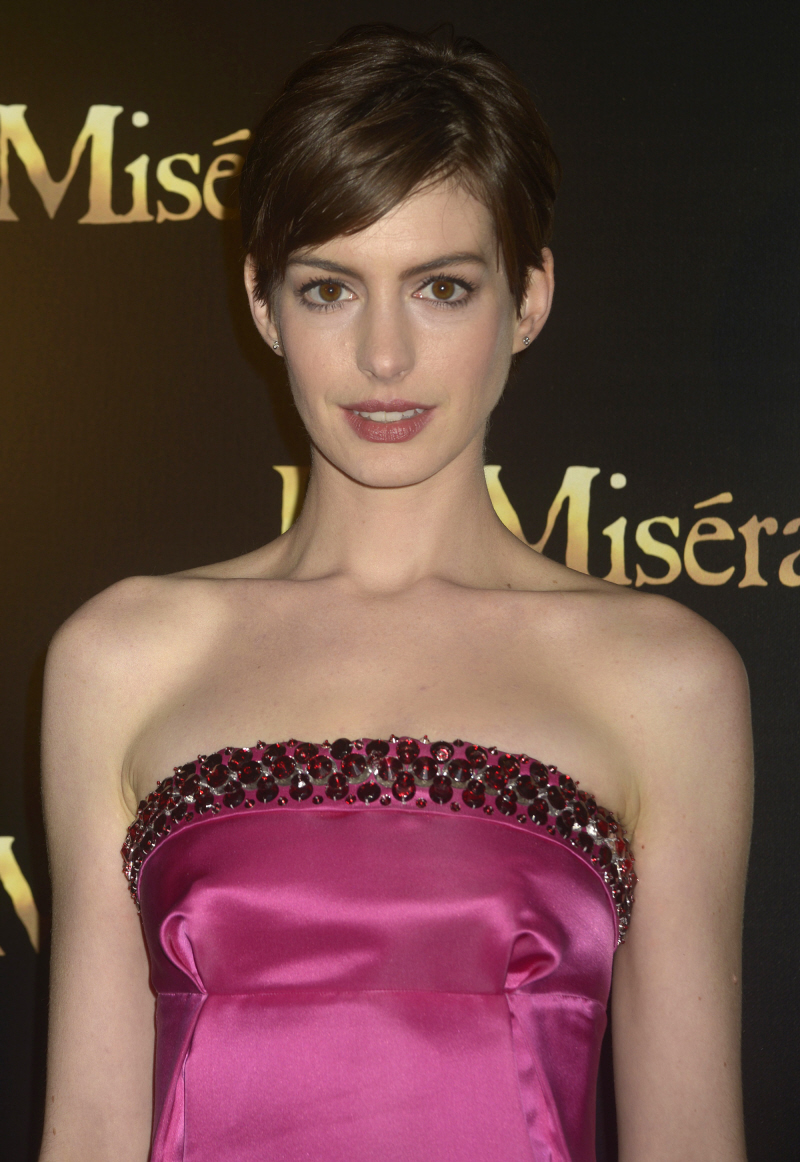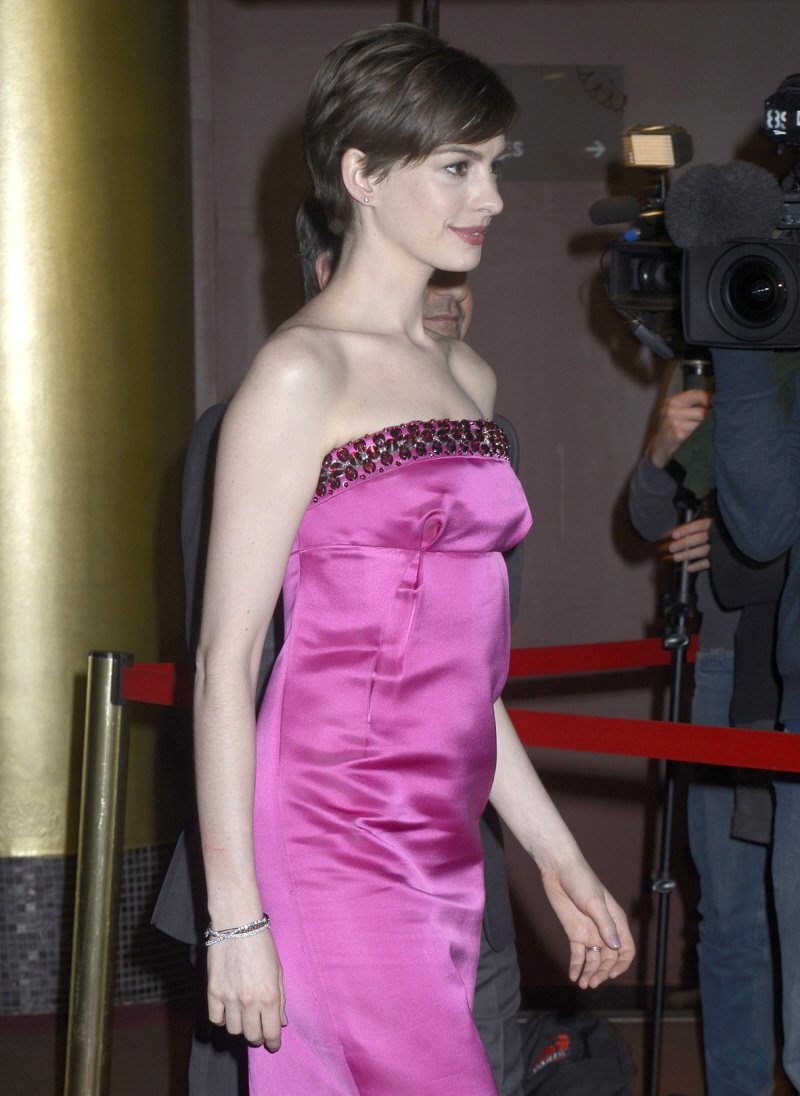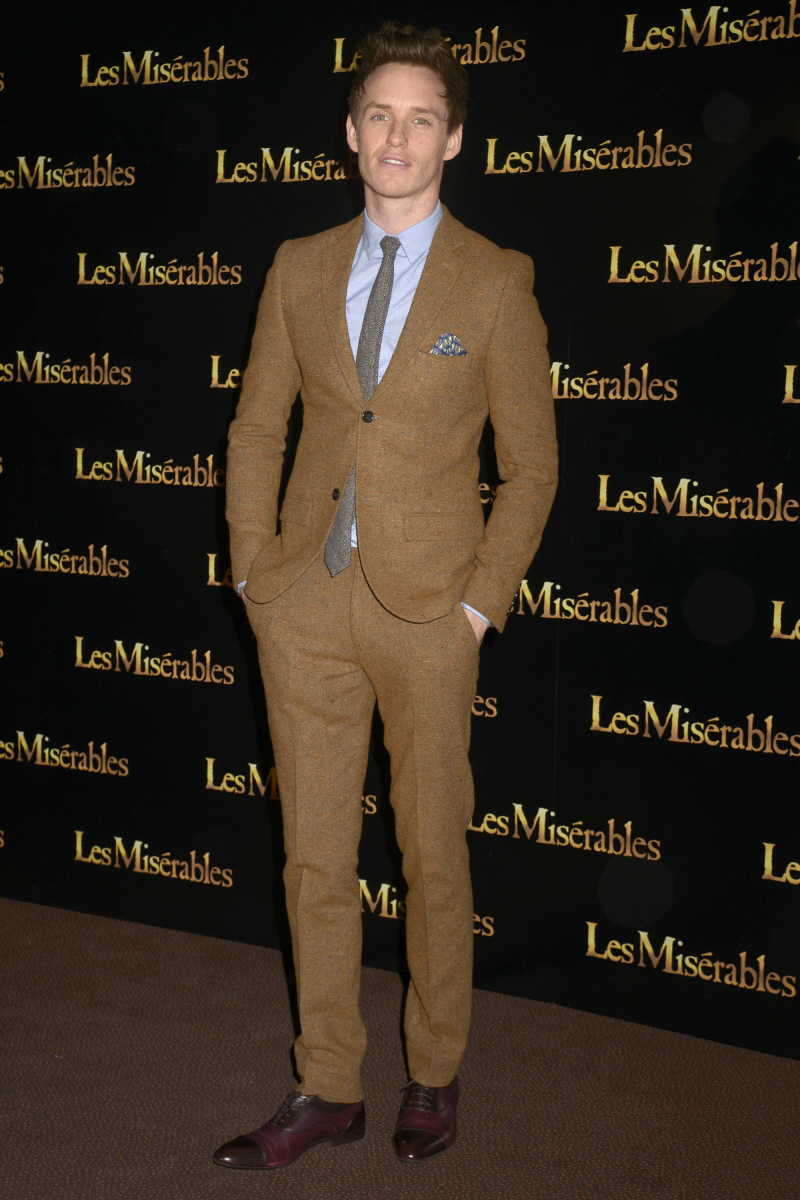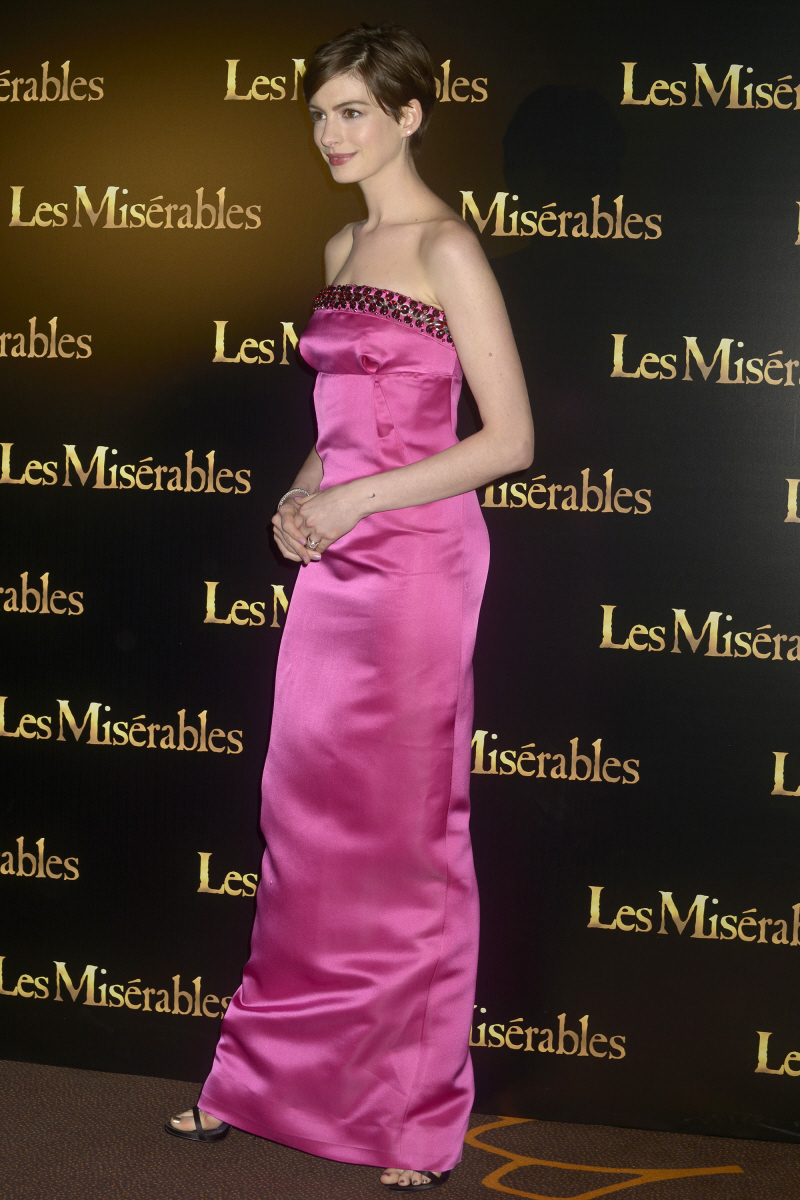 Photos courtesy of WENN.com.