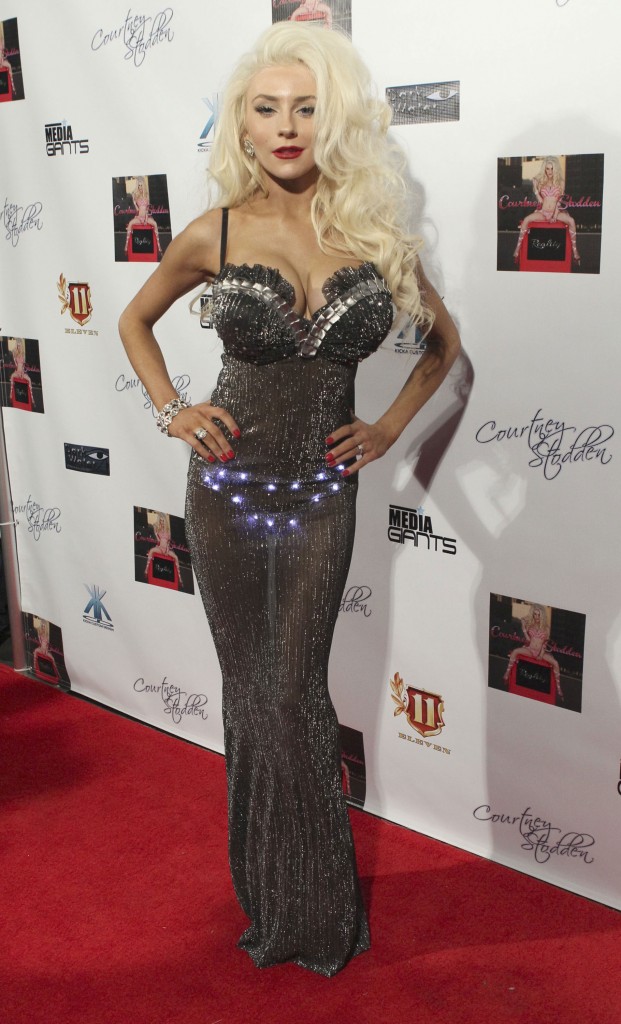 These are photos from Courtney Stodden's video release party, for that candy and lingerie-themed shoot she did for her auto-tuned disaster of a song, "Reality." I forced myself to watch the video, over on E! but I'm not going to inflict it on you. I'll take D-Listed's lead and let you watch it there if you're interested. I swear that the girl spreads lipstick on with a trowel, but I don't know why I'm focusing on that when there are so many other things going wrong. There's a lot of thrusting, a lot of bad repetitive music, a golden diaper, and really cheap looking candy backgrounds. When I saw the header image on DListed I thought that he had photoshopped it as a joke, but it really looks that budget.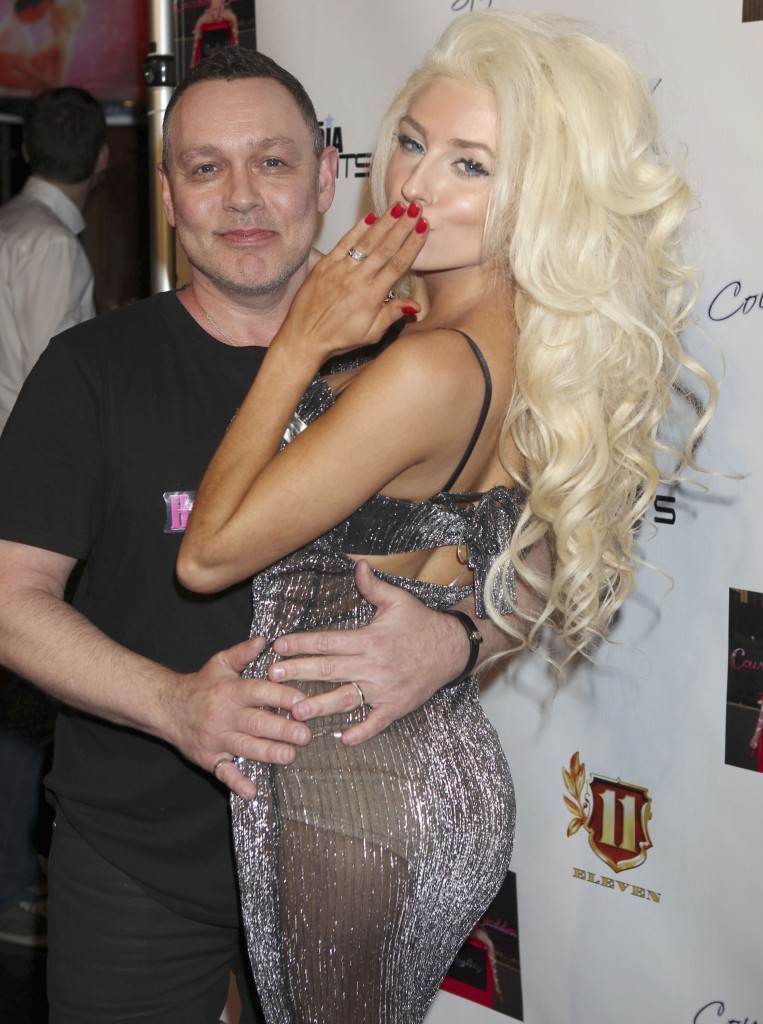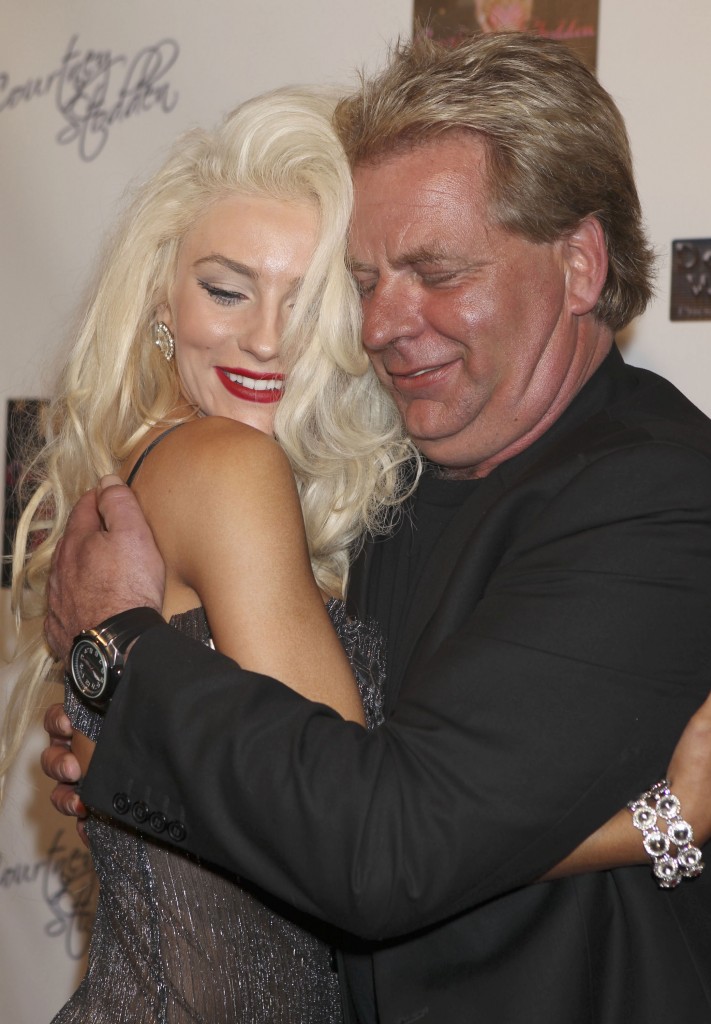 Getting back to these photos, they kind of speak for themselves. At one point Courtney was hugging up on her husband and at another point she was hugging up on her dad. I'll let you figure out who is whom. Bobby Trendy, the celebrity "designer" was also there, and it appears as if he's the one who applied Courtney's lipstick for the video shoot.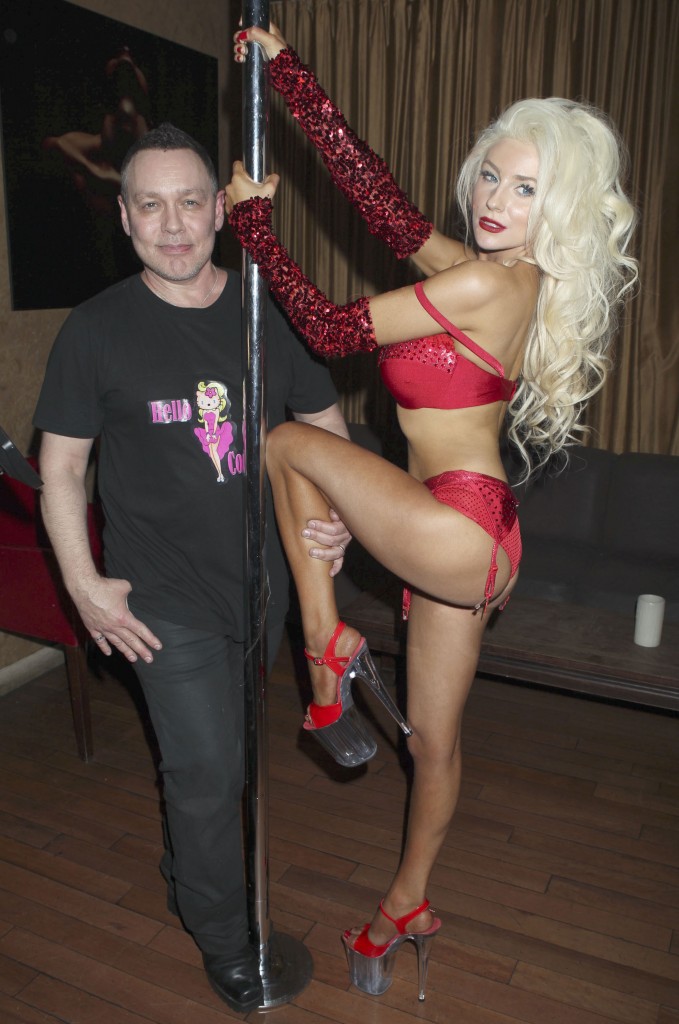 On the red carpet Courtney was wearing a very fug see-through gown with some kind of ridiculous ruffled bustline and actual light-up panties underneath. I don't even know how to describe this monstrosity. She was more at ease inside the venue, when she switched it up to red lingerie and matching stripper shoes and worked a pole. It's such a cliche but that's what she brings to the card table.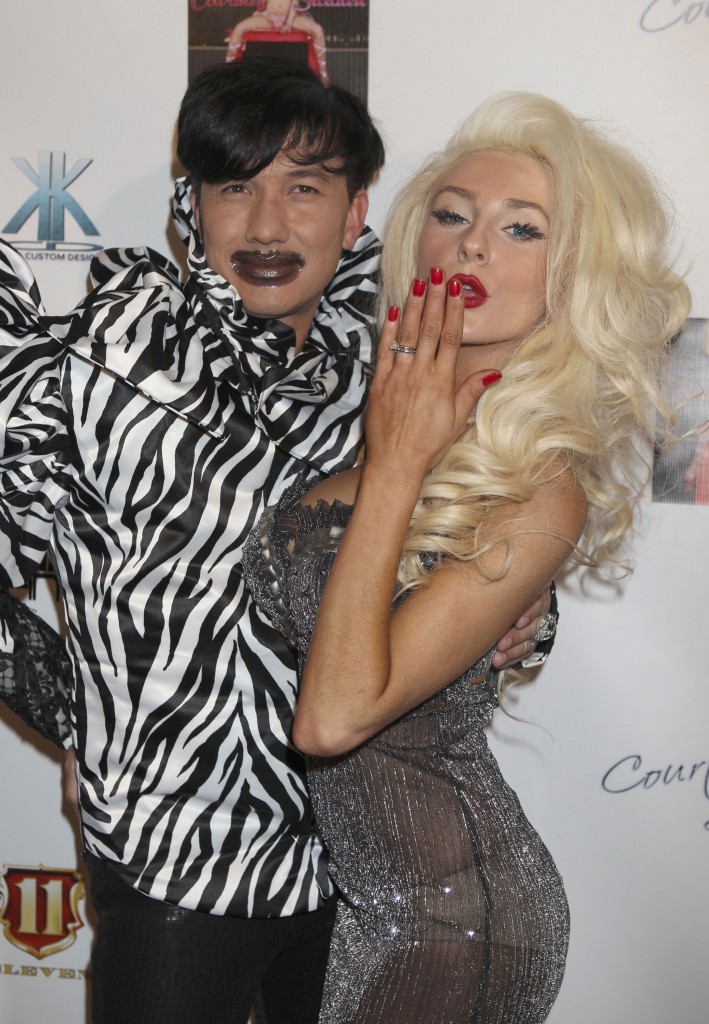 Honest question: is Bobby Trendy styling her? Is that why he's coming to her events? I remember when I first saw him, on Anna Nicole Smith's reality show, hot gluing some animal print sh*t to pillows and calling it interior design. He really hasn't moved beyond that, if anything he's regressed to lesser celebrities. He sure loves the trashy bombshell types who marry dudes way too old for them, and I'll leave it at that.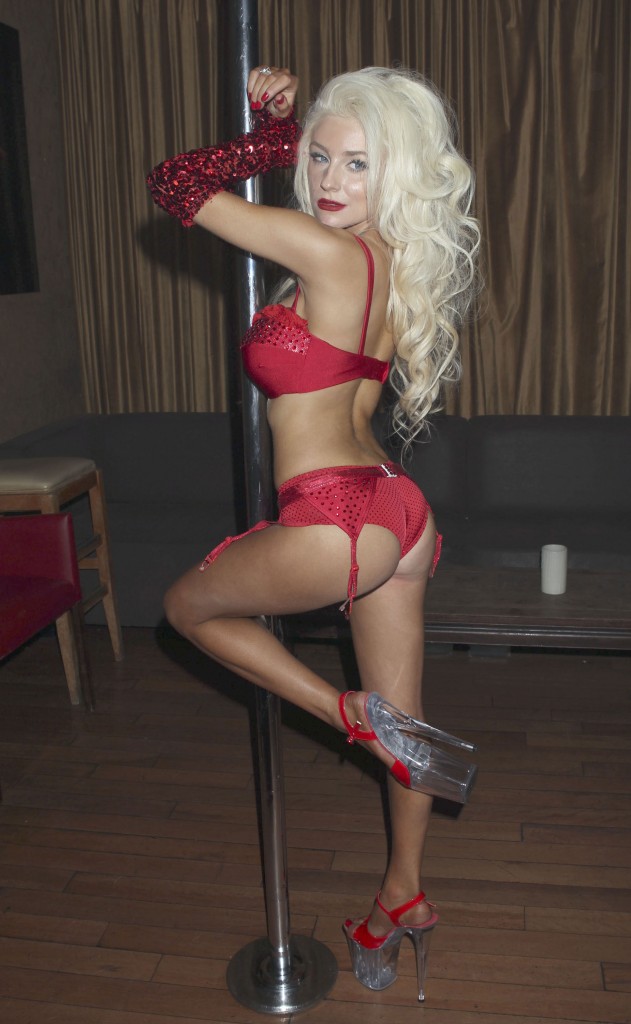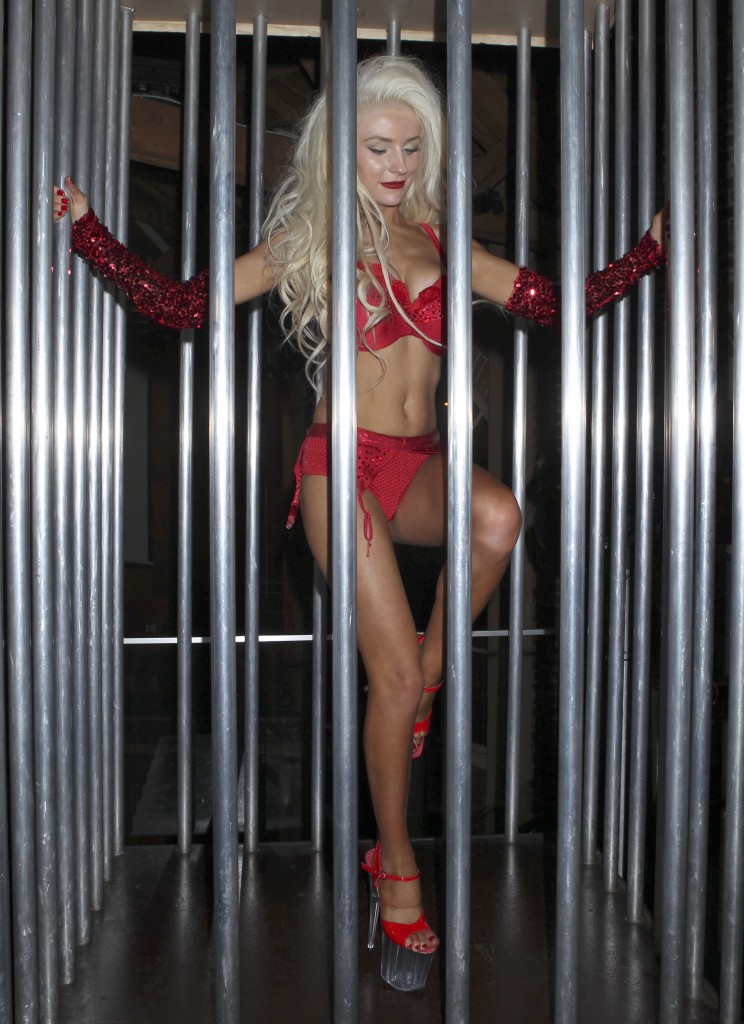 After I wrote this story one of our photo agencies put out more photos from the red carpet. These are photos of Courtney with her dad, and her mom. These images disturb me on so many levels.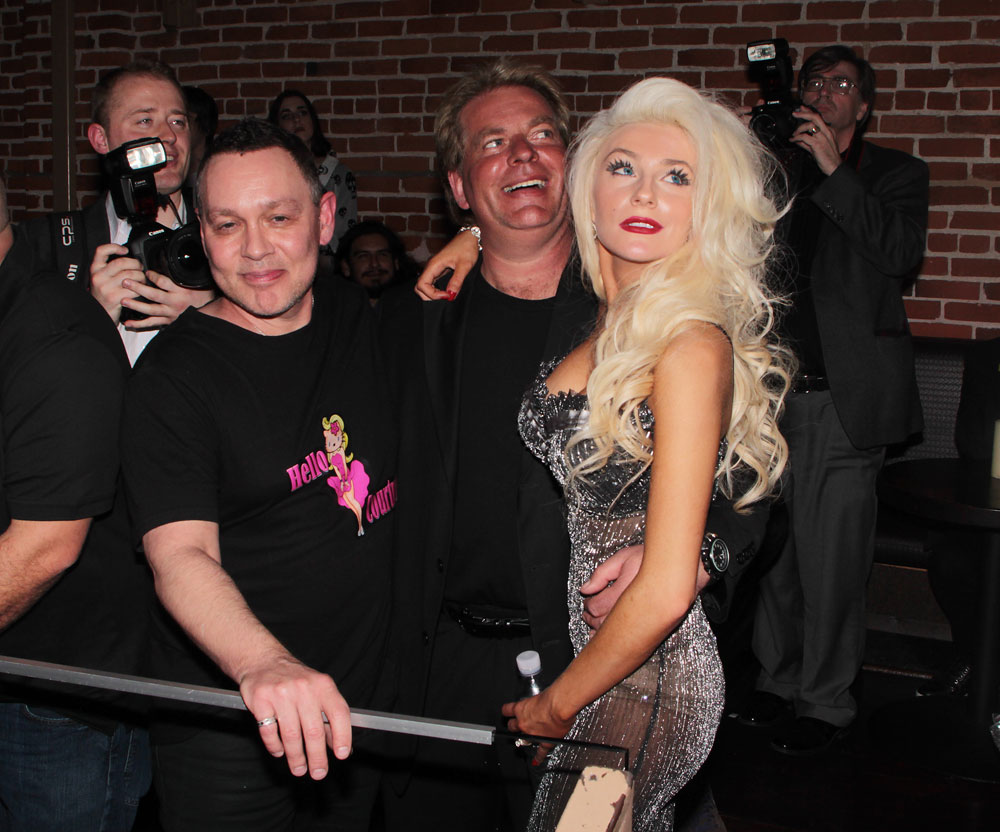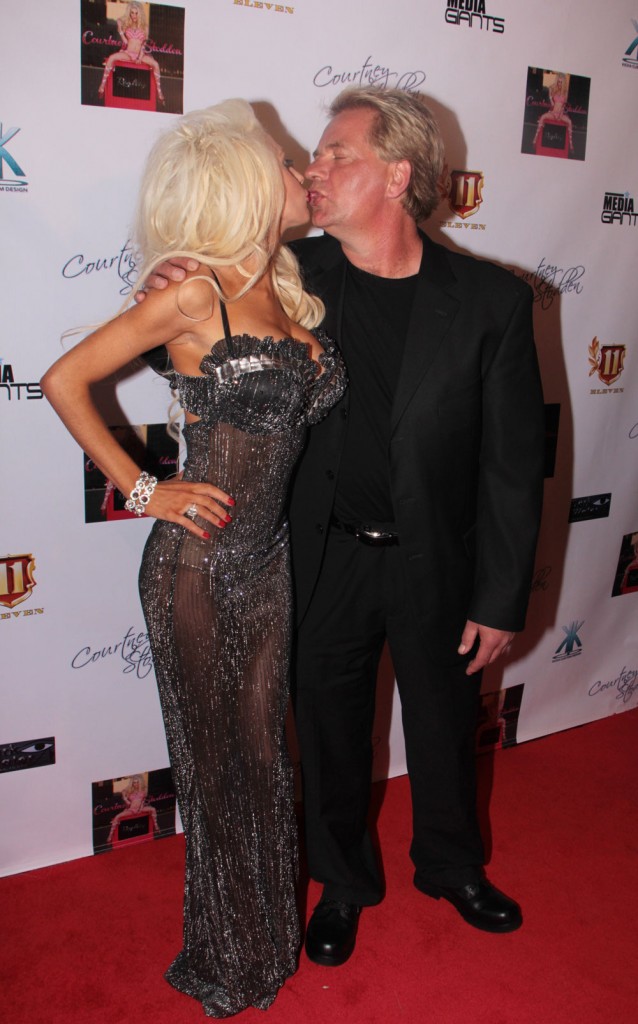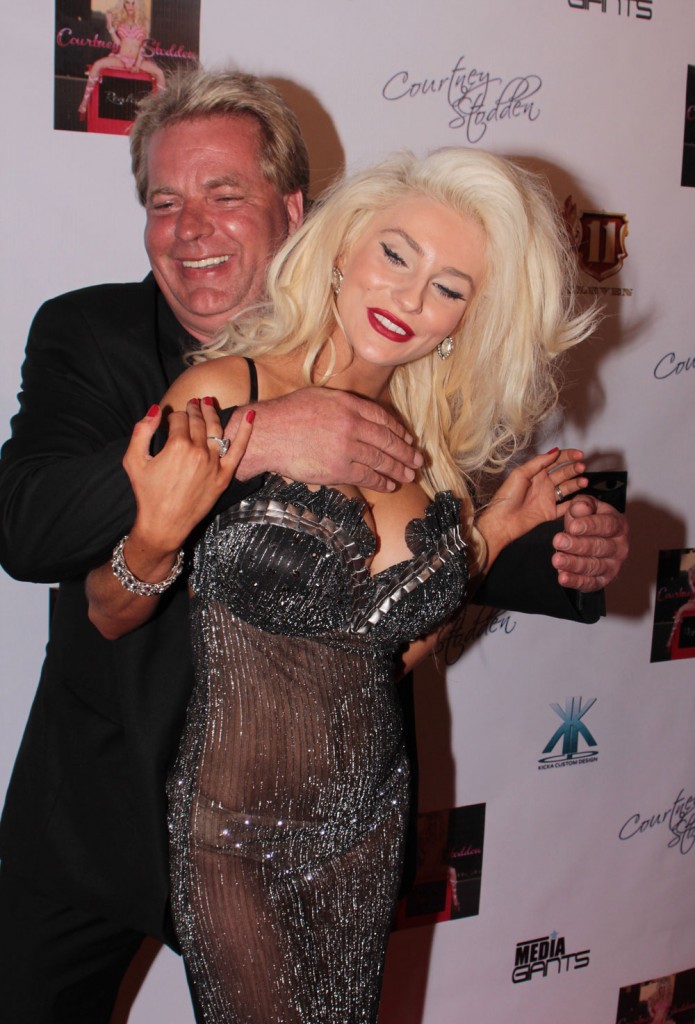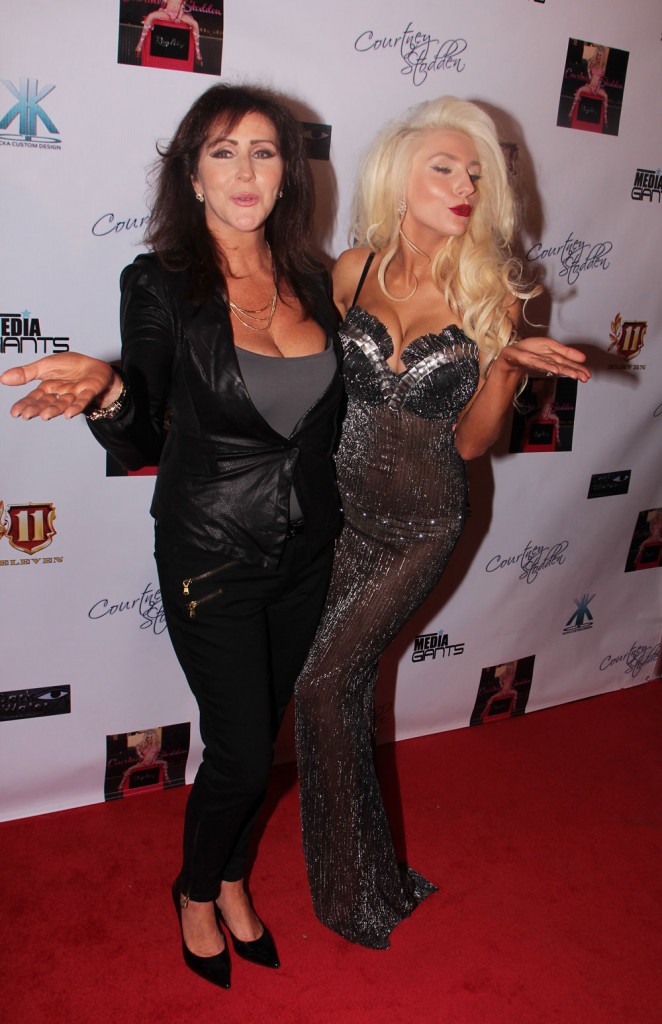 Photo credit: ER/FameFlynet and Josiah True/ WENN.com