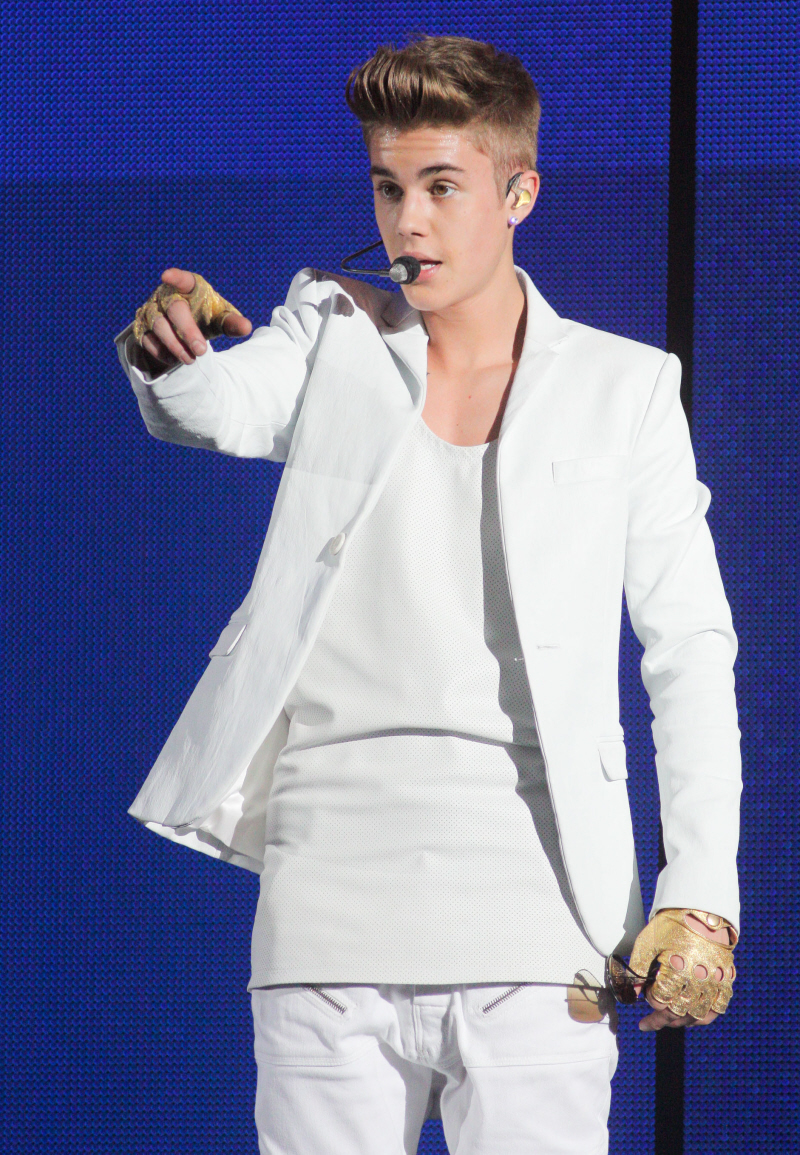 I know I'm slow to the program, but it's really just been in the past two years that I've really gotten into The Black Keys. I'm not Twihardy about TBK, but I do love them and they are my jam in the car and during my workouts. Their last album, El Camino, is amazing and I'm in love with Brothers and Attack & Release as well. If I'm going by who I'm more attracted to, that would be Dan Auerbach, the one with the lighter hair and no glasses, but Patrick Carney has some appeal to me too.
Anyway, TBK won big at the Grammys on Sunday (YAY!) and after the Grammys, they were partying at the Marmont. At some point, TMZ got Patrick Carney on camera and they asked him about Justin Bieber's Grammy nomination snub. Patrick was all "the Grammys are about music and that kid's all about money. Whatever" (I'm paraphrasing). And then Justin Bieber heard about it and now there's a douche-fatwa against The Black Keys.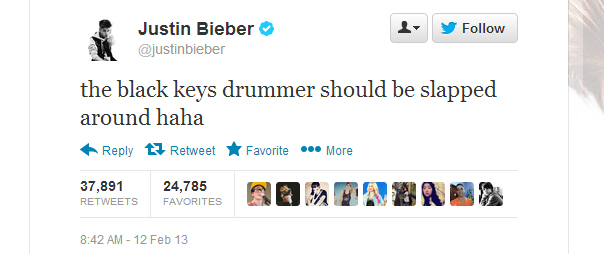 Justin Bieber isn't taking too kindly to being told he doesn't deserve a Grammy — going after the Black Keys drummer who insulted him … saying, the drummer "should be slapped around."

Bieber added "haha" at the end of his statement — which he posted on Twitter — like he was joking.

TMZ broke the story … BK drummer Patrick Carney mocked Bieber's Grammy snub after the awards on Sunday — telling TMZ, "He's rich, right? … Grammys are for music, not for money … and he's making a lot of money."

Grammy count — Black Keys 7 … Bieber 0
Ugh. Of all of the dumb things said about (dumb) Justin Bieber, I don't even understand how Carney's comments even warrant more than a "Huh. Yeah. Sounds right." As for Justin ordering his minions to "slap around" Carney… how d-baggy. How immature. How Bieber.
Shall we listen to some good music for a change? This is one of my favorite songs of all time:
Here's "Lonely Boy" their first single off El Camino:
Here's "Gold on the Ceiling" – I've been hearing this song all over the place, on TV shows and commercials and movie trailers. They've licensed the crap out of this song!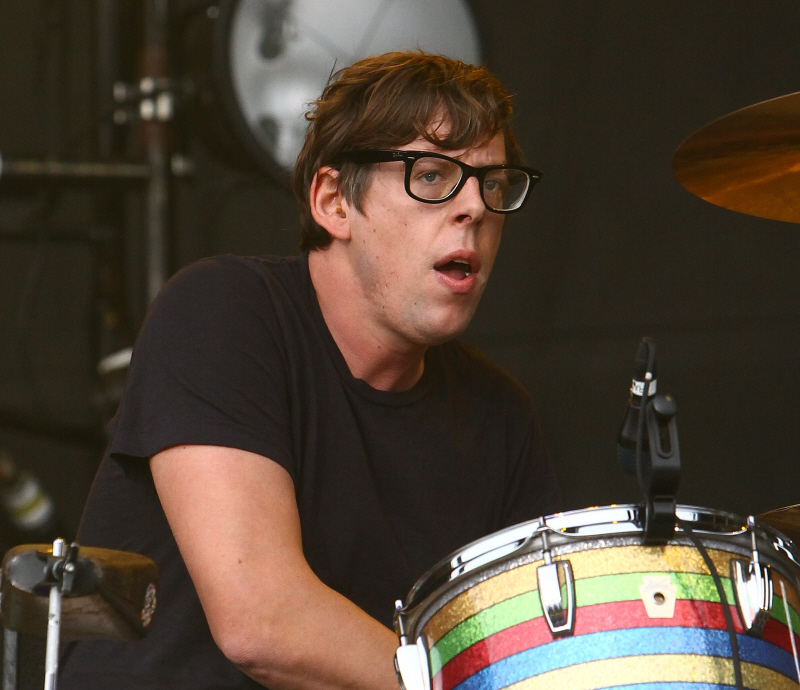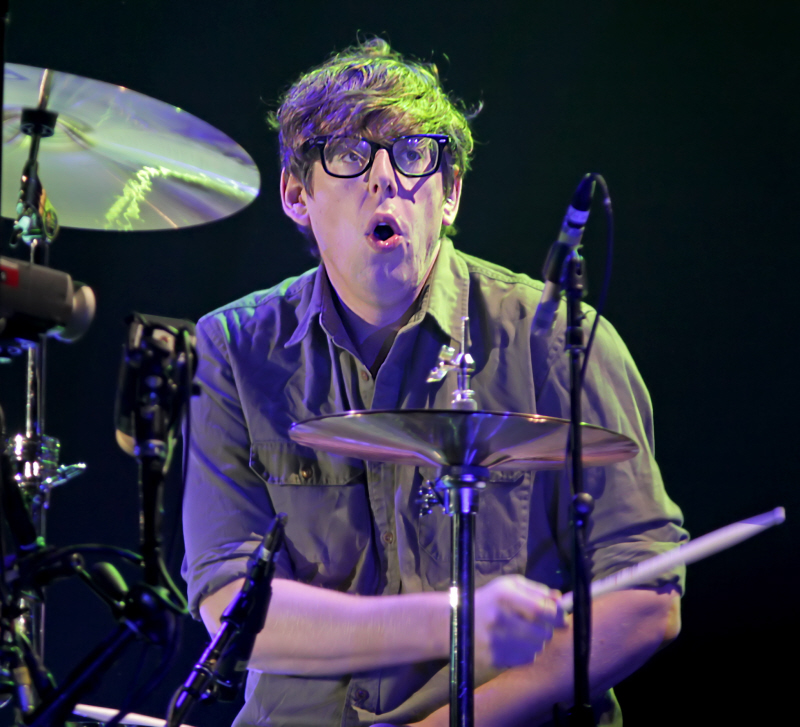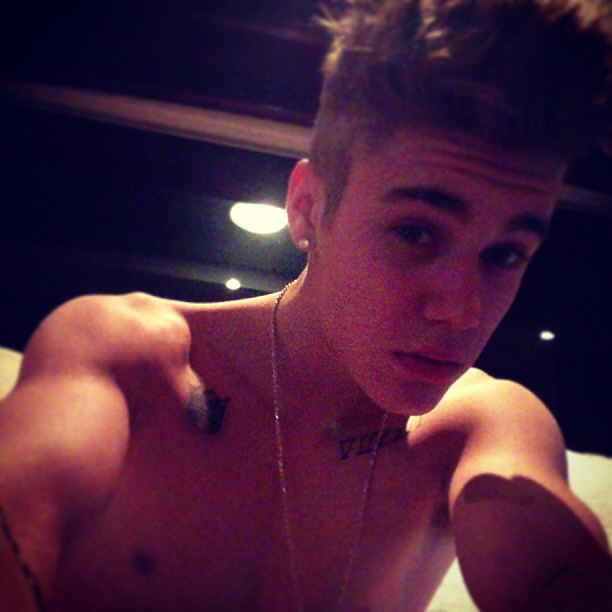 Photos courtesy of WENN, Justin's Twitter & Instagram.