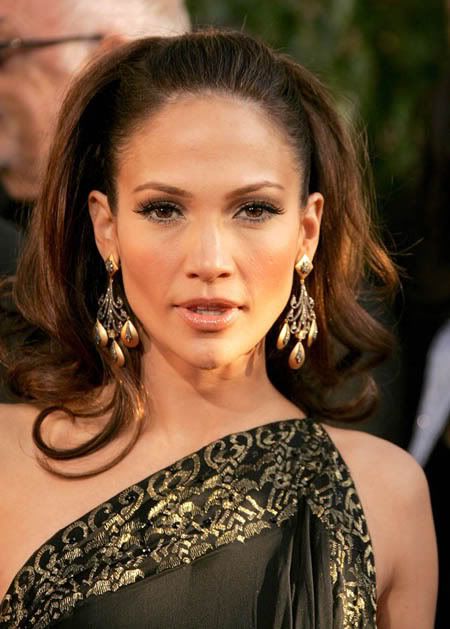 J.Lo said in a radio interview that her father is a Scientologist and that it's oh so sad that people are trying to make the mudering, money-grubbing, insular cult into some negative thing. She affirmed that she's Catholic, but when she defends the cult it seems like she might be open to a conversion:
When asked about what she thought about the negative perception some people have about Scientology, Lopez replied, "I, myself, am Catholic. But it's just sad that people would look at it (Scientology) in that way."

J.Lo also has a personal connection to the Church of Scientology.

"My dad has been a Scientologist for 20 years," she said. "It's weird people want to paint it in a negative way."
[via TMZ]
Everyone was speculating that Catholic J.Lo would convert to the celebrity-courting cult after she started hanging out with Scientologist Leah Remini and went to TomKat's Rome wedding/Scientology pitch. She was said to be using Scientology-speak in everyday conversation, and was rumored to be trying it out in a vain attempt to get pregnant.
We'll see how long it takes J.Lo to fall prey to Scientology. It might seem A-OK to her, because celebrities are given special treatment and aren't forced into servitude for years during their quest for brainwashed enlightenment. Maybe she's not ready for a full conversion yet because she realizes how much money it would cost her.