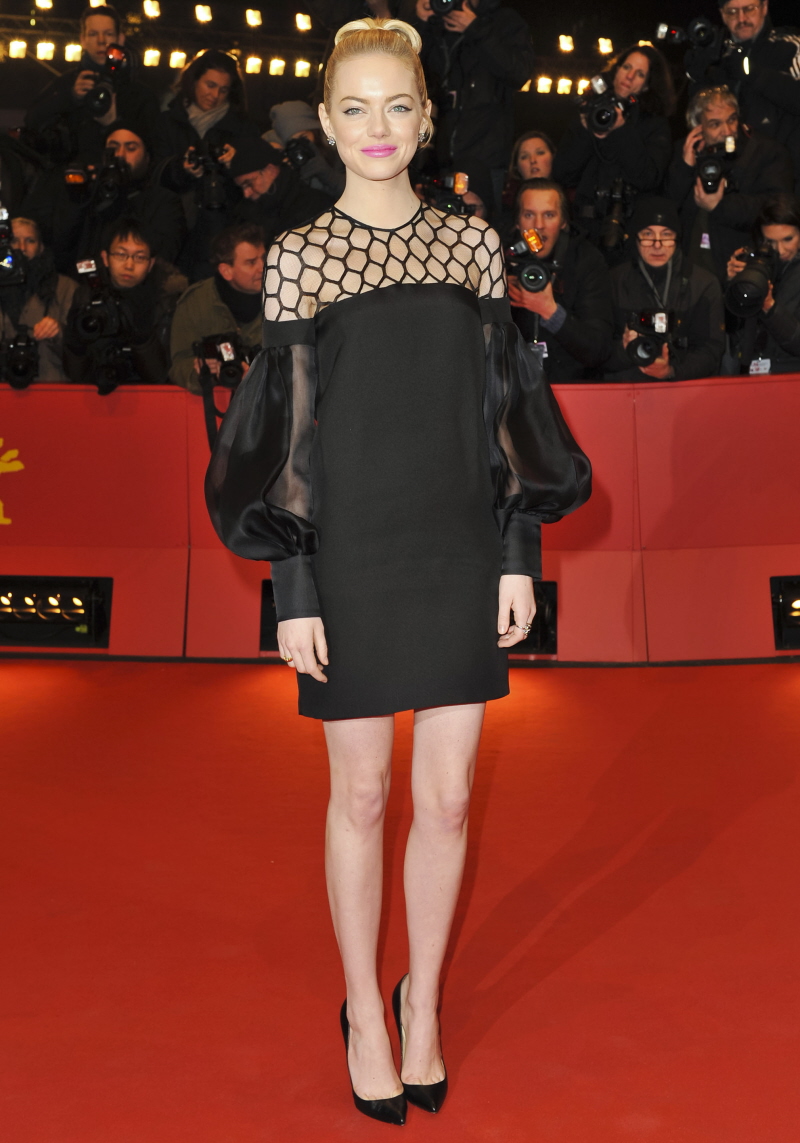 I have some good news and some bad news. The bad news? Emma Stone did a film with The Wax Figure Formerly Known As Nicolas Cage. The good news? It's an animated film called The Croods so it's not like Emma actually had to act against Nic Cage's hairplug situation. Still, there's more bad news: Emma wore a really horrible dress to the Berlin Film Festival premiere. I'm taking about this black thing, which is Gucci. WHY? I mean, I get that Emma is totally a Fashion Girl nowadays and she's all about pulling off the avant-garde looks, but the sleeves on this thing are just… BAD. And I don't get the hexagon-printed fishnet at the neck either. What crackhead designed this thing?
More bad news… Emma's styling at the premiere was kind of terrible too. She was shiny, her hair made her look like a Mad Men extra, and I swear there's something different about her brow situation. Also terrible? Her premiere appearance made me like her photocall appearance in Stella McCartney even more. And you know I rarely have anything nice to say about Stella's designs! But this yellow shift dress is kind of cute. OK, it's not the best but Emma pulls it off.
Here's some good news too: Nic Cage is still with his wife, Alice Kim. I thought they broke up? I guess not. But I think he did buy her some new boobs.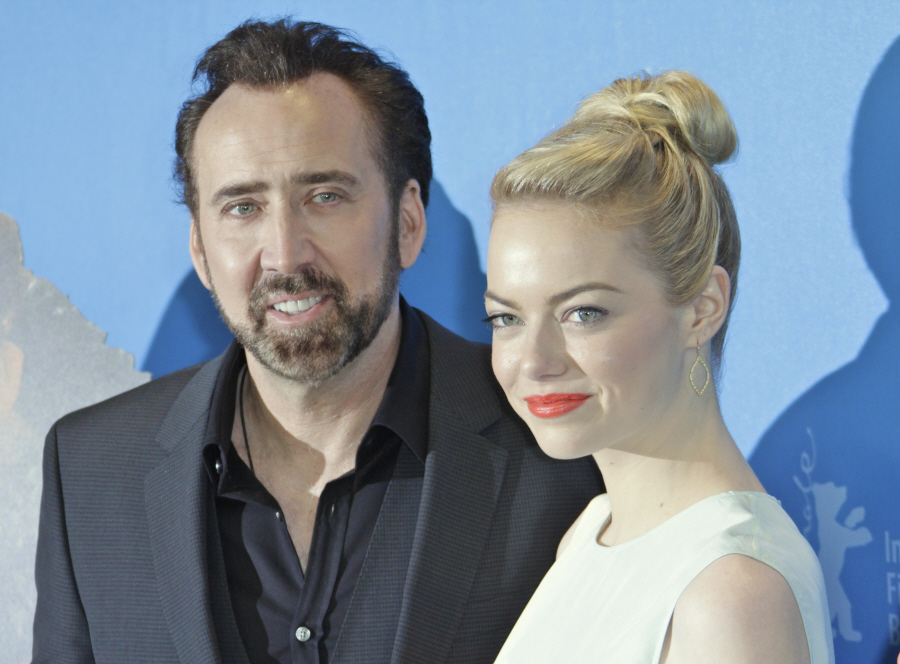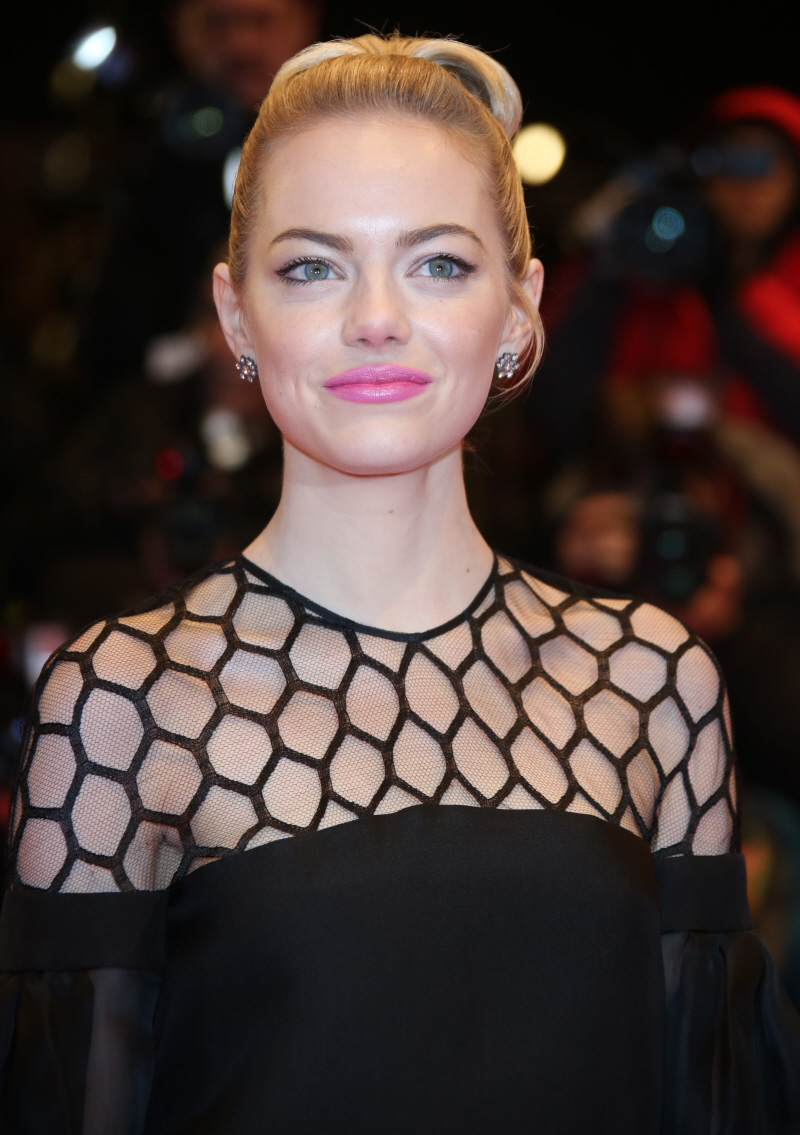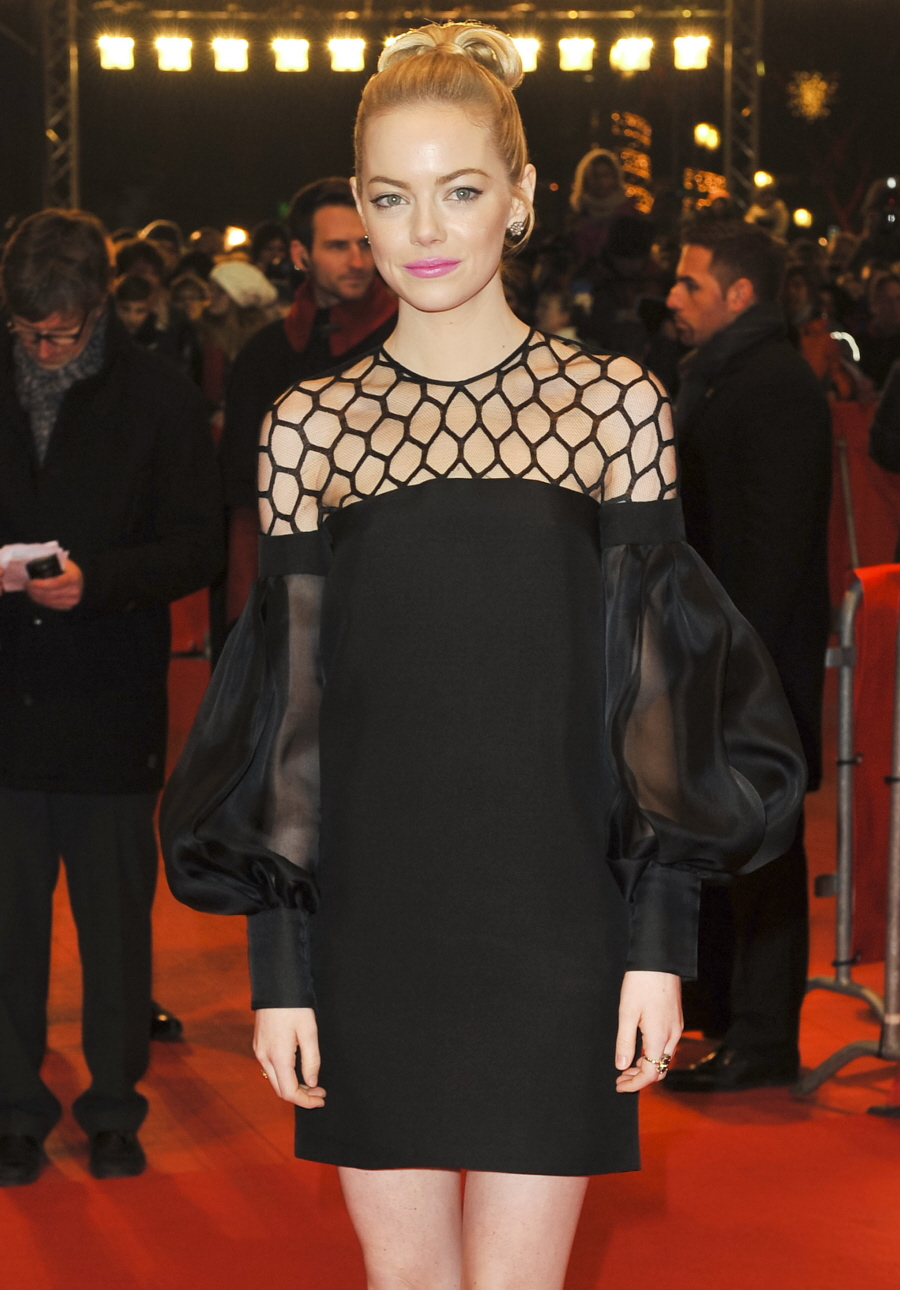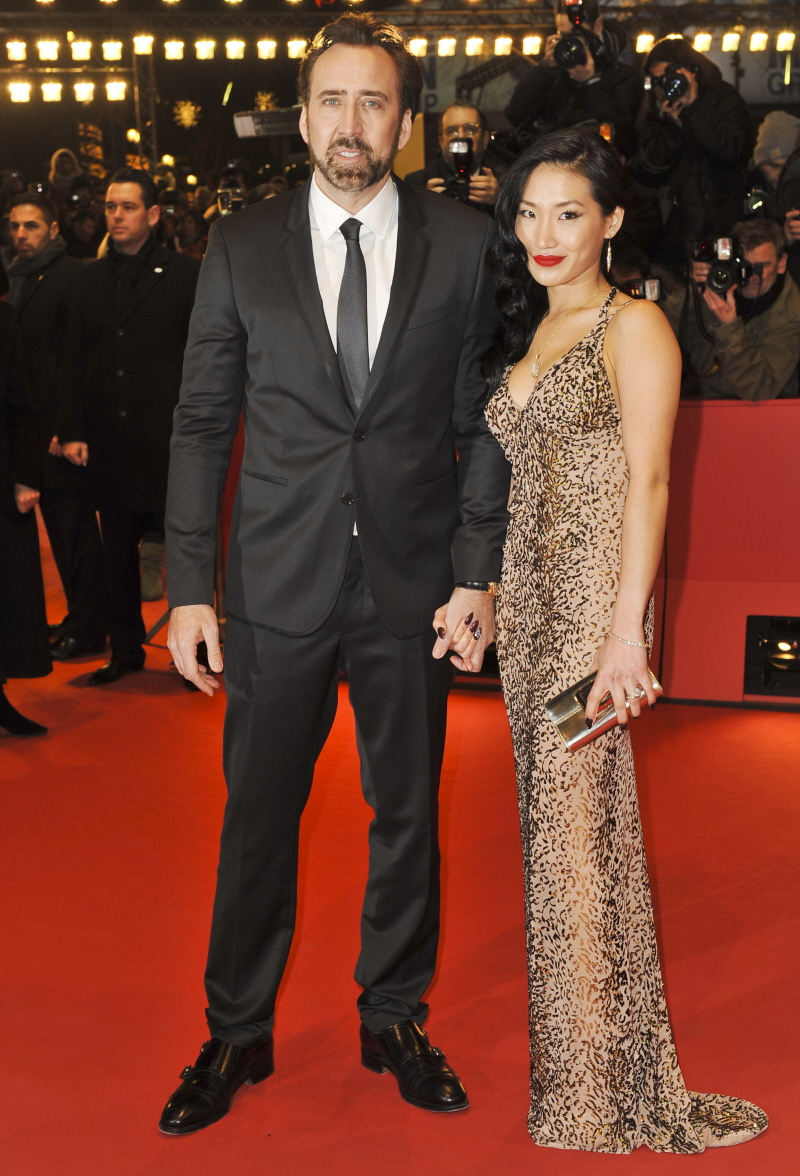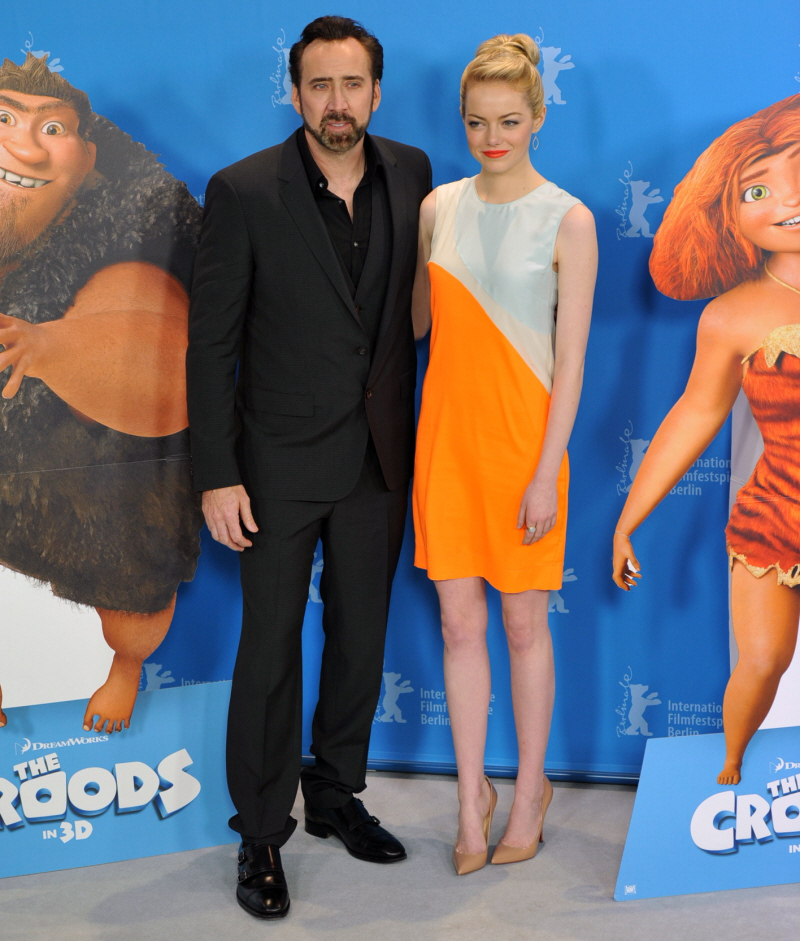 Photos courtesy of Fame/Flynet and WENN.