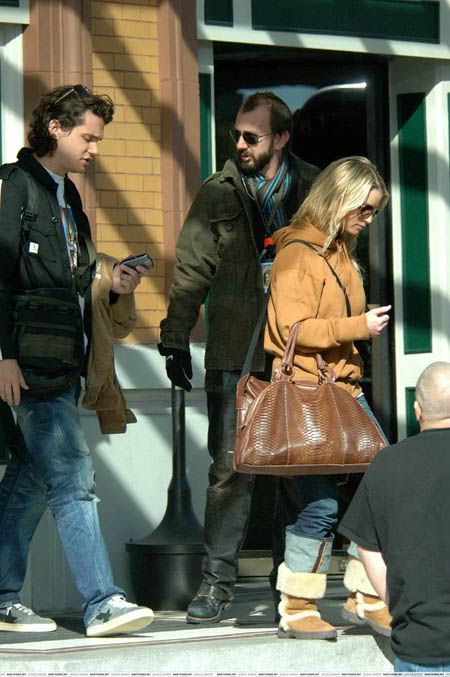 Not content to just show up everywhere while Mayer is on tour in Florida, Jessica Simpson and John Mayer are set to walk the red carpet of the Grammys together on February 11:
How can Jessica Simpson, 26, and John Mayer, 29, possibly top their recent and very public, week-long lovefest in Florida (where John was touring)? Easy, says a source: She'll accompany Mayer to the Grammy Awards. The event will take place on February 11 at the Staples Center in Los Angeles.

"For once in John's life, he's going public with his love life because he thinks Jess is it!" says a source.
Jessica was seen rocking out at a John Mayer concert at the University of Miami on Friday. She hung out with Billy Joel and his wife (who is younger than Jessica at just 25), danced around and took pictures of herself and the crowd.
I'm so still not buying this. Let's put it bluntly: Jess is kind of a dumb ass, while Mayer is a psuedo-intellectual gadget-loving music geek. These two can't have much more in common other than their love of music and Jessica's willingness to submit to kinky sex.
I'd really like to be wrong, and for them both to find happiness in the other's unlikely arms. (Eye roll.)
Nearly 85% of the people polled on the Star website said Jessica and John's relationship is not for real.
Here are pictures of Mayer and Jessica getting on his tour bus yet again. Thanks to SweetKisses for these pictures.