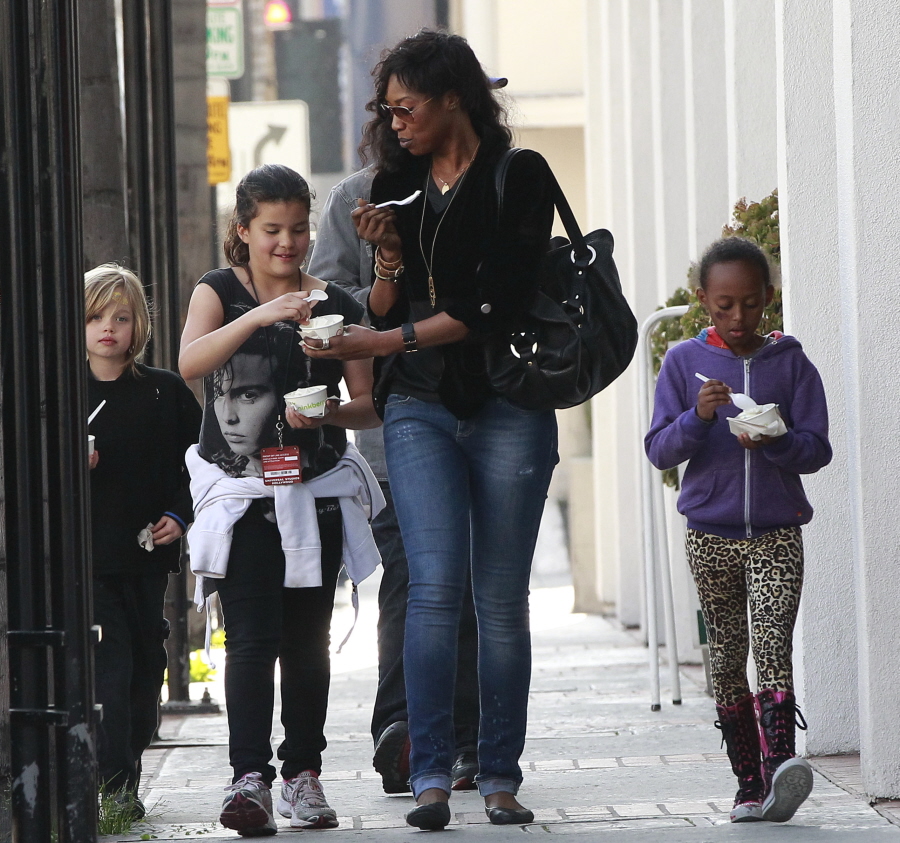 The Family Jolie-Pitt has made several outings over the past week, but we haven't had access to any of those photos unfortunately. Go here to see photos of Angelina, Brad, Knox and Vivienne on Valentine's Day last week – Knox has completely morphed into his father's Mini-Me. And a few days before that, Angelina was seen out with Pax and Empress Zahara. As for these pics… no Angelina, no Brad. Just Empress Z and Shiloh out with a nanny-type and some other kids. According to Fame/Flynet, they were out for yogurt. Here is what we can determine from the photos:
*Shiloh prefers black cargo pants and what looks like oversized slippers.
*Leopard-print leggings are going to be HUGE this year if Empress Z approves.
*Purple hoodies are also going to have a great year. I want one!!!
*Converse lace-up boots (or whatever) are the next big thing.
*Shi has a boo-boo on her forehead, probably because she loves to rough-house with her brothers. Zahara also seems to have a bruise under her right eye. It must have been a hell of brawl!
*Shi's shaggy Mick-Jagger-in-the-'70s haircut is AMAZING.
*Shiloh is starting to look more like Angelina, I think. Her lips are becoming more prominent as her face loses the baby-fat.
*It's always a good day for yogurt!!!
Sigh… I love these two!!! I love it when Z and Shiloh hang out.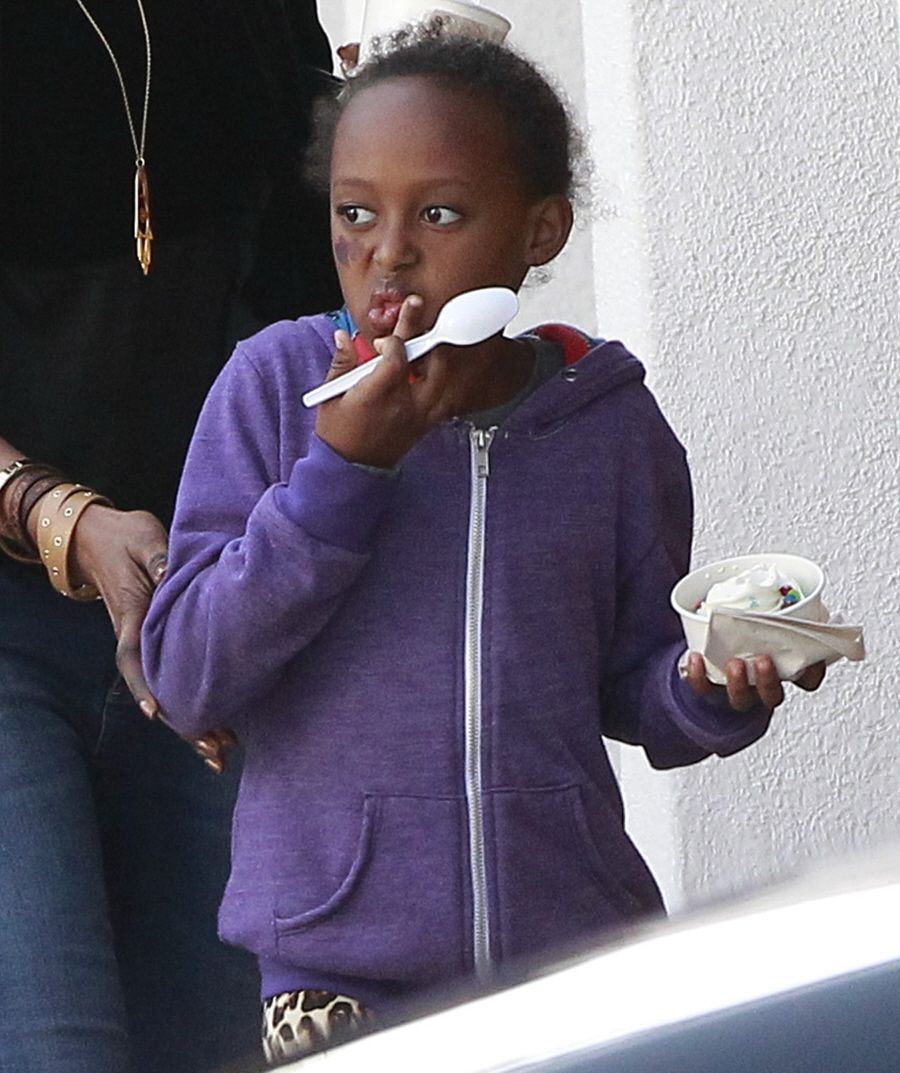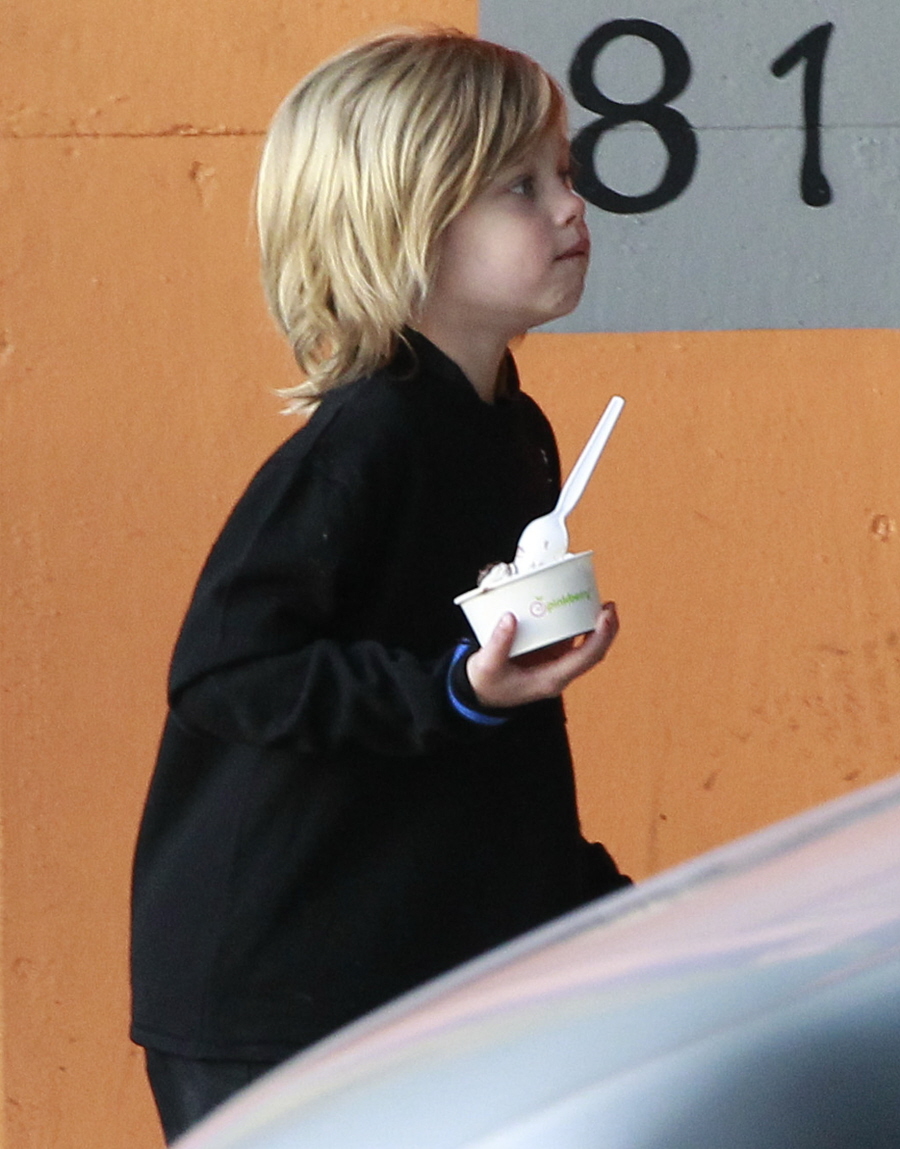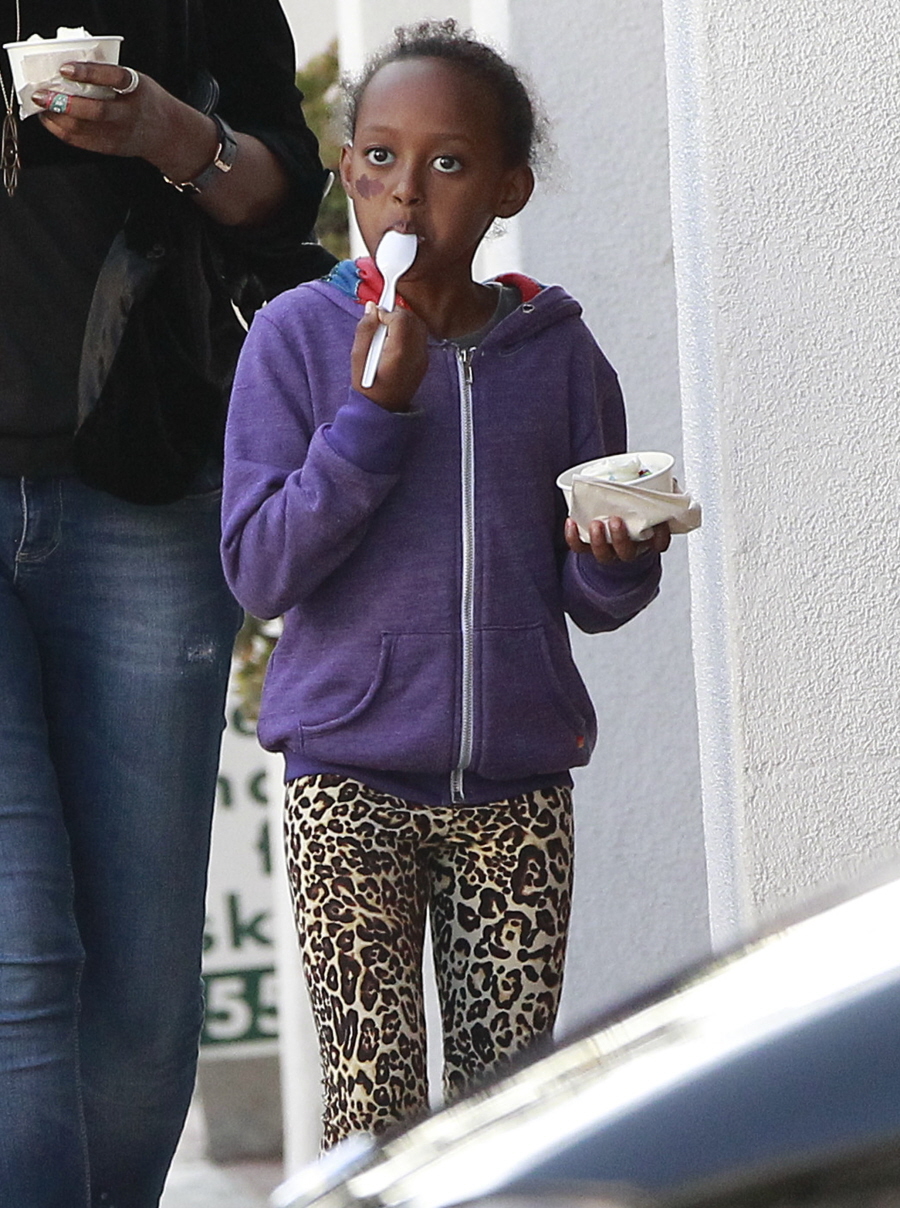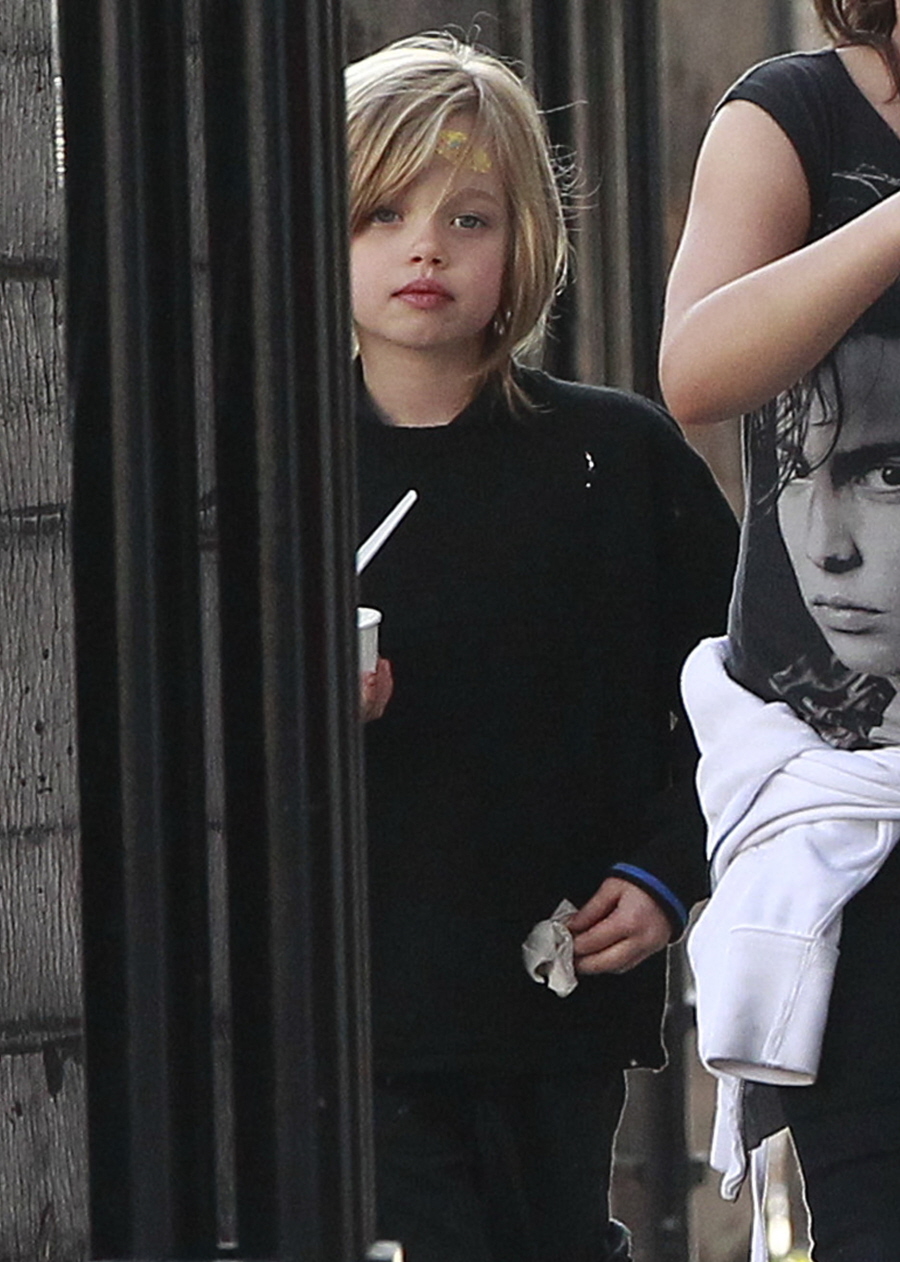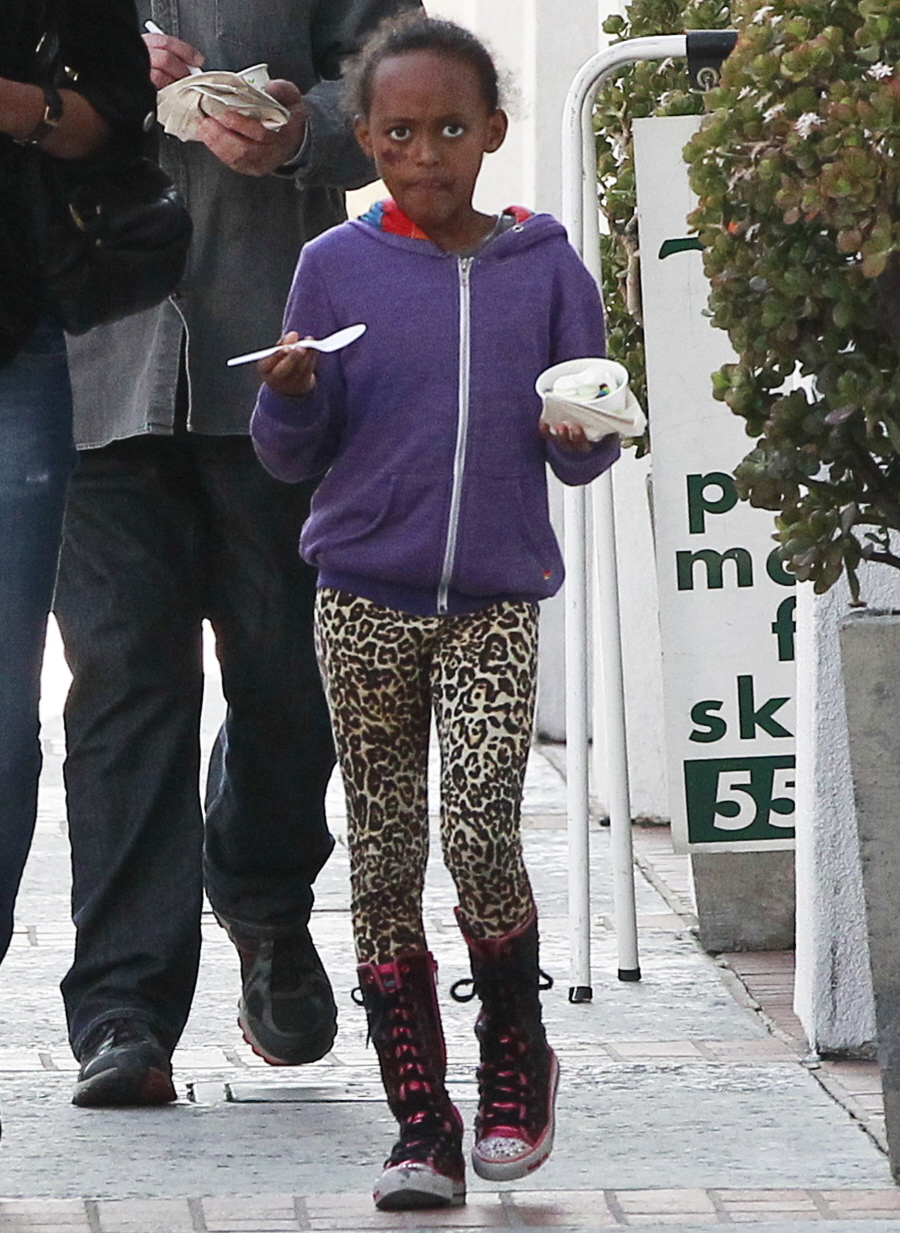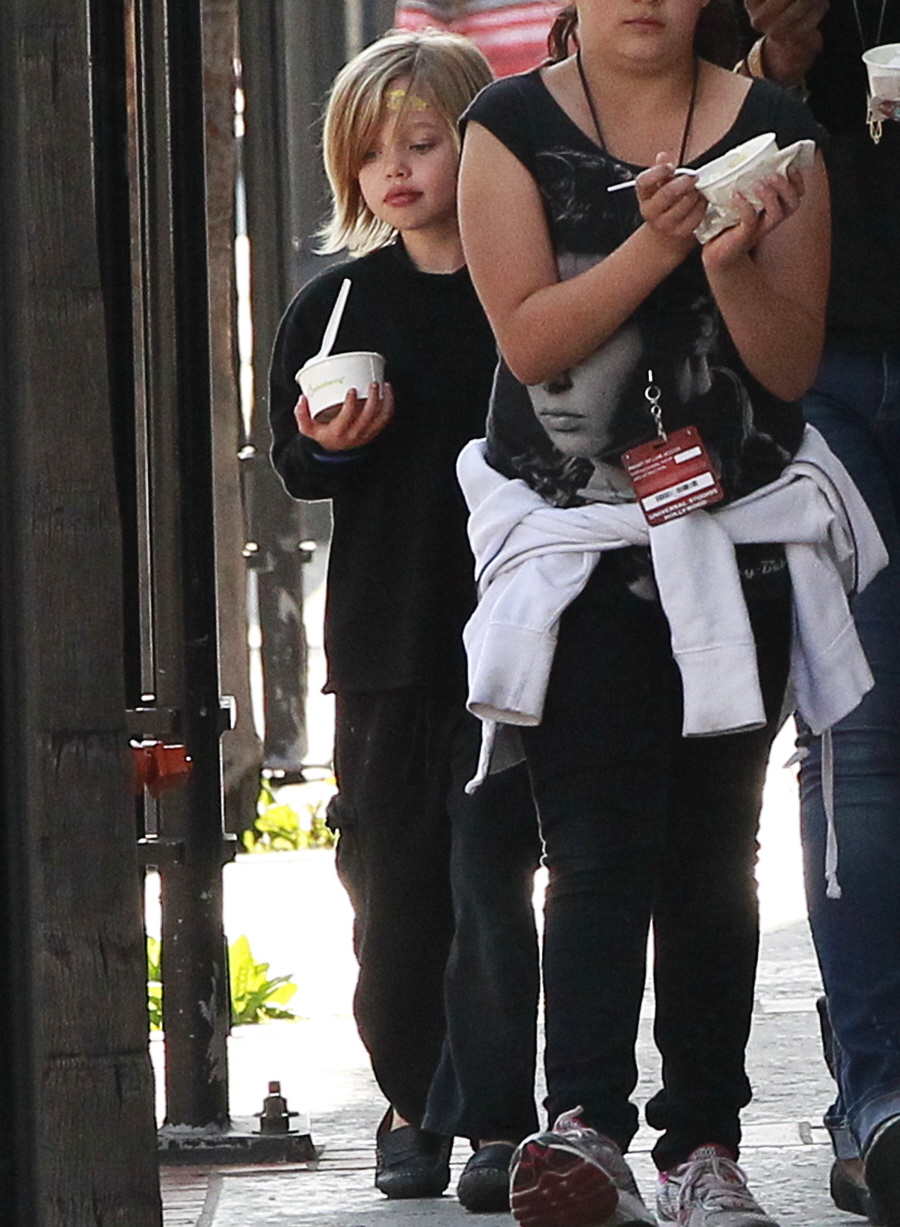 Photos courtesy of Fame/Flynet.