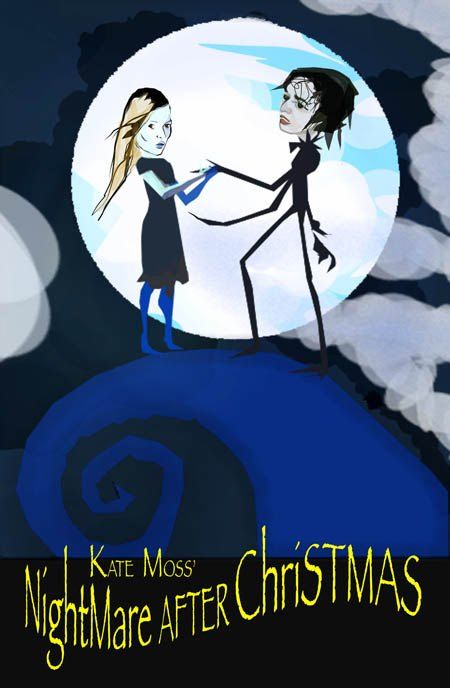 It looks like all the other rehab treatments, including a stint as a counselor, didn't take for messed up Pete Doherty. The Sun is reporting that on-again girlfriend Kate Moss has dropped him off at an in-patient drug rehab in North West London near her home. Kate is said to be paying big bucks for Doherty to get treatment at the facility, where a 12-patient wing was cleared for him to stay. Kate will perhaps pop in for some sessions of her own, but seems to be staying offsite:
The supermodel and the shambolic rocker checked secretly into the discreet Capio Nightingale Hospital just half a mile from her home in North West London.

They met staff who cleared a 12-place unit at an annexe behind the main hospital building off busy Marylebone Road.

The pair were recognised by passers-by as they arrived but registered for treatment using false names.

Kate, 33. left the hospital yesterday but was expected back to join Doherty in therapy sessions.

Yesterday one of Kate's assistants was seen delivering to the hospital what appeared to be groceries and computer gear.
There was news that Kate and Pete got married in Thailand over New Year's, but Kate's people denied that report. It seemed to me like it was some kind of commitment ceremony, because Pete insisted it was true.
Pete was recently questioned by police after the death of a man at a party. The guy was seen arguing with Pete and fell to his death from a balcony a short time later. Police said he was not a suspect, but the family was unconvinced.
Let's just assume for a moment that Doherty is capable of prolonged sobriety and a somewhat normal lifestyle free of Jaguar crashing and random death. How long do you think Kate Moss could remain faithful to a guy like that? Don't you think she'd consider him boring?
Header pictures is original art for Celebitchy by contributing writer and artist UrbanDK.