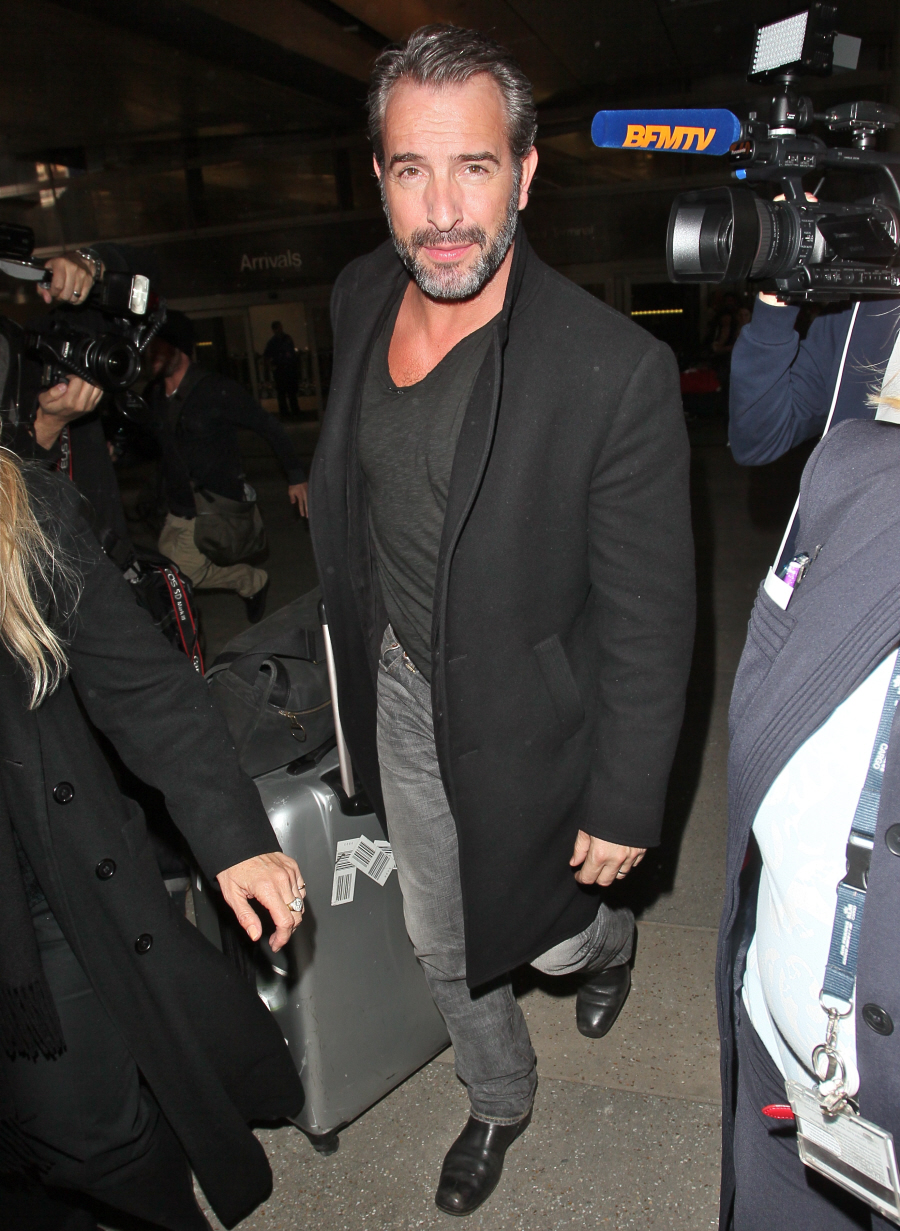 Everyone is arriving in Los Angeles for Oscar weekend! Anybody who is anybody is coming to LA to schmooze and network and party and get drunk, and that includes last year's Oscar winners too. These are photos of Jean Dujardin, last year's Best Actor Oscar winner for The Artist, arriving at LAX last night. Doesn't he look handsome? I remember last year someone referred to him as "the French George Clooney." That fits. George has issues, of course, but George is always a handsome devil, and Jean is too.
It's customary for the previous year's Oscar winner to present the gender-opposite version of their award. Meaning that Jean is going to present Best Actress this year… possibly to French actress Emmanuelle Riva? Or maybe to Jennifer Lawrence or Jessica Chastain or even Naomi Watts or Quvenzhané Wallis. I would love it if Jean had to try to pronounce "Quvenzhané Wallis." This also means that Meryl Streep will be at the Oscars to present Best Actor – maybe to Daniel Day-Lewis? Maybe to Hugh Jackman?
Anyway, I don't have any real purpose to posting these photos, only they got me excited for all of the big names who will be on the Oscar red carpet. I imagine Jean will have so much more fun this time around without the unyielding pressure of an Oscar campaign… although, to be fair, his Oscar campaign last year was amazing and he performed beautifully. And yes, I would HIT IT. I know his handsomeness kind of veers into smarminess, but Jean is looking really hot.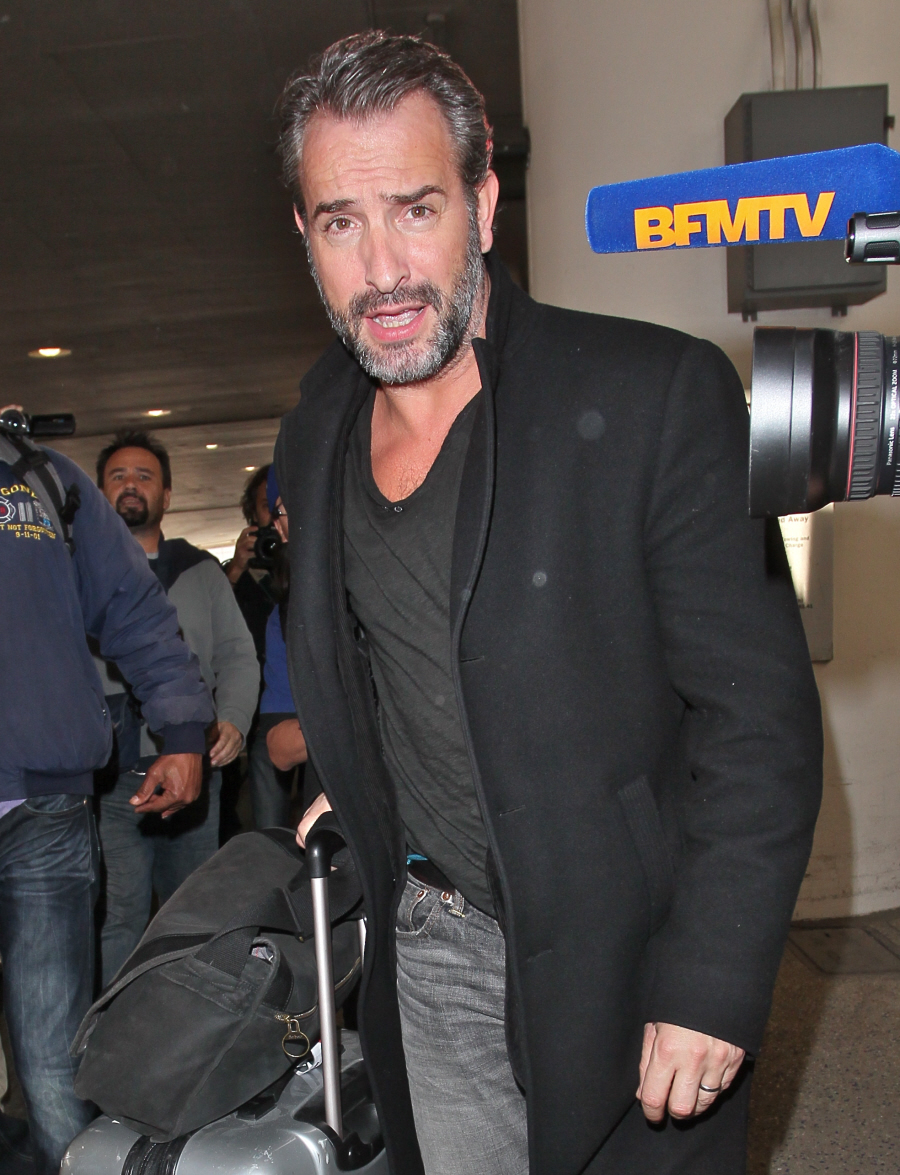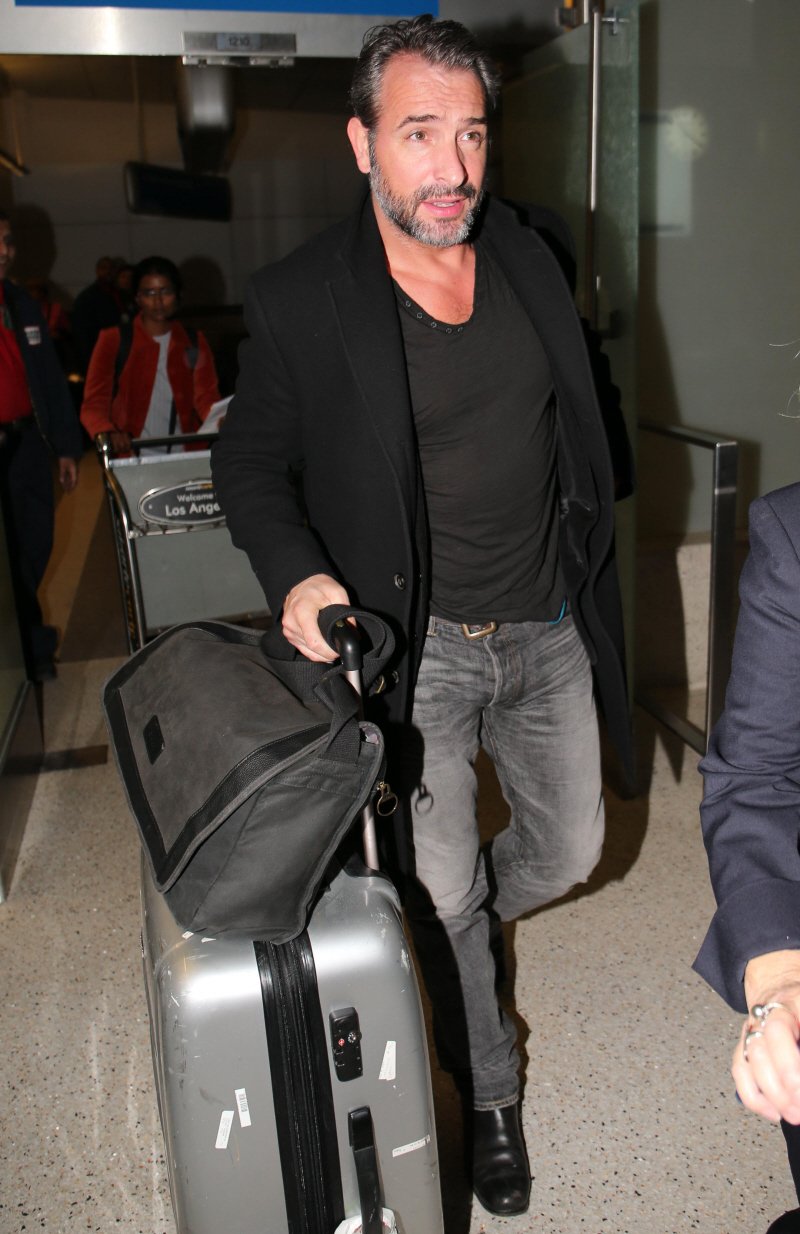 And here are some photos of Dujardin at the taping of the French TV show "Vivement Dimanche" in Paris earlier this week. God, he's such a handsome devil.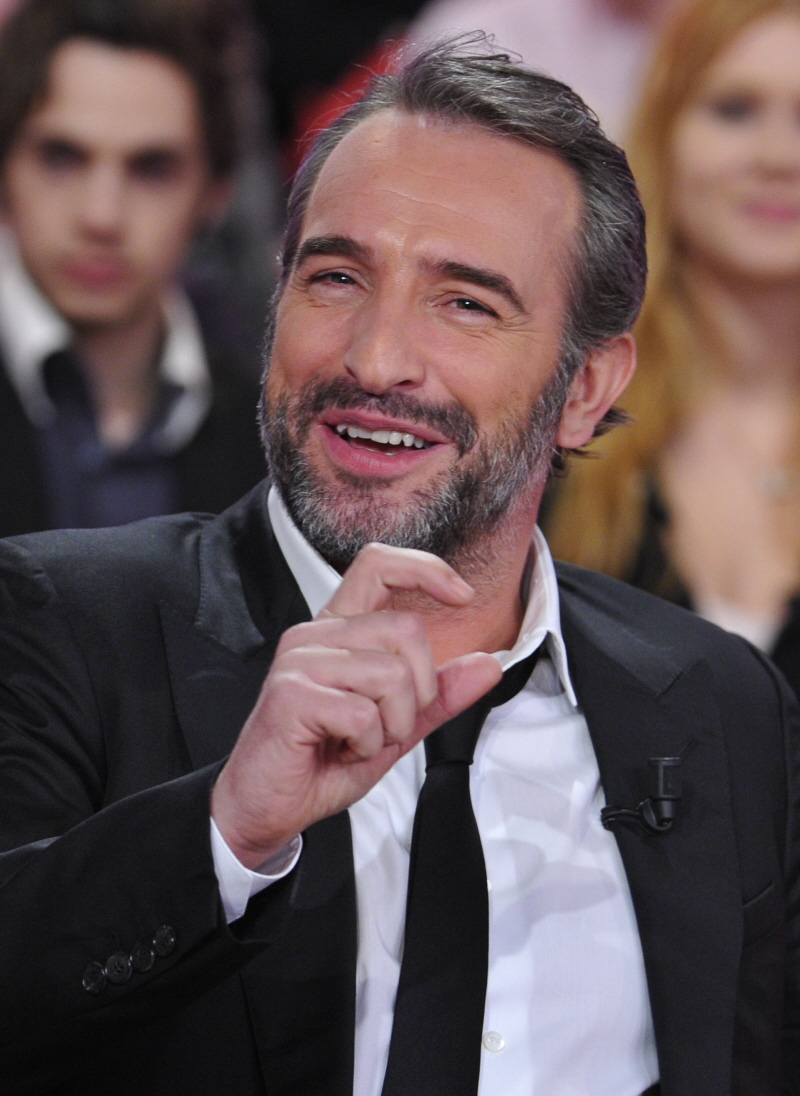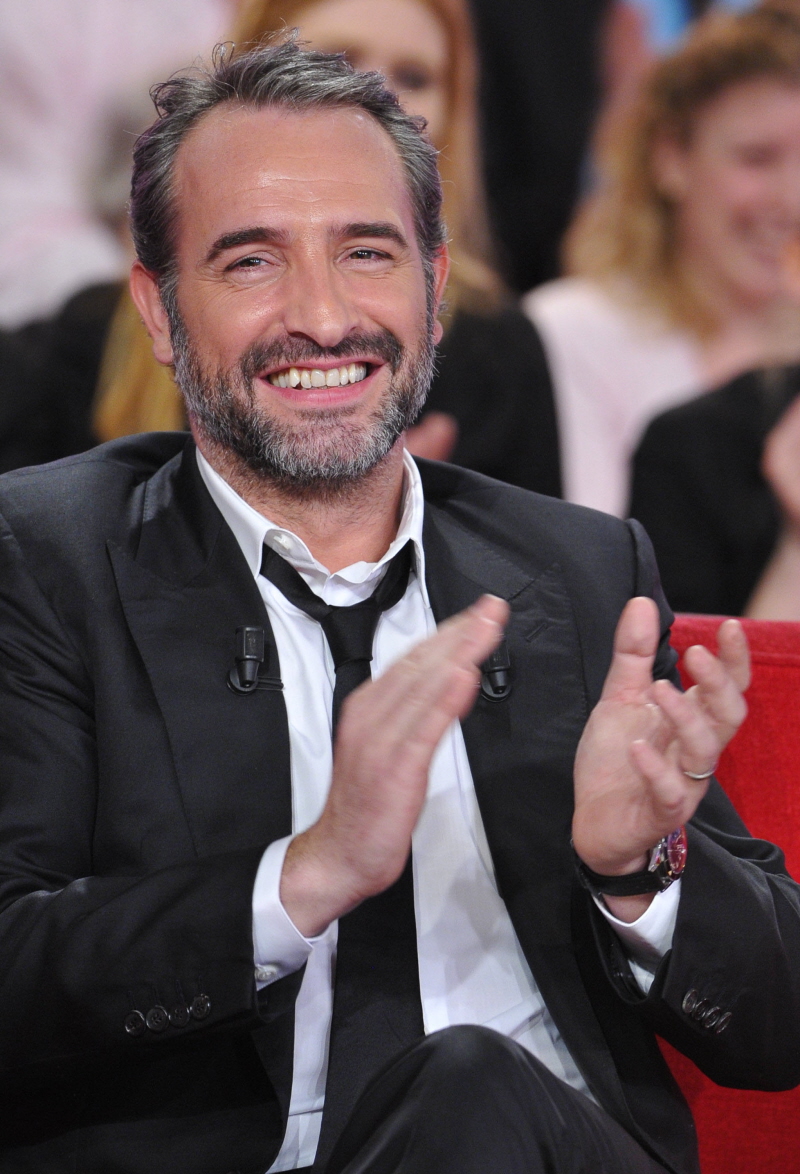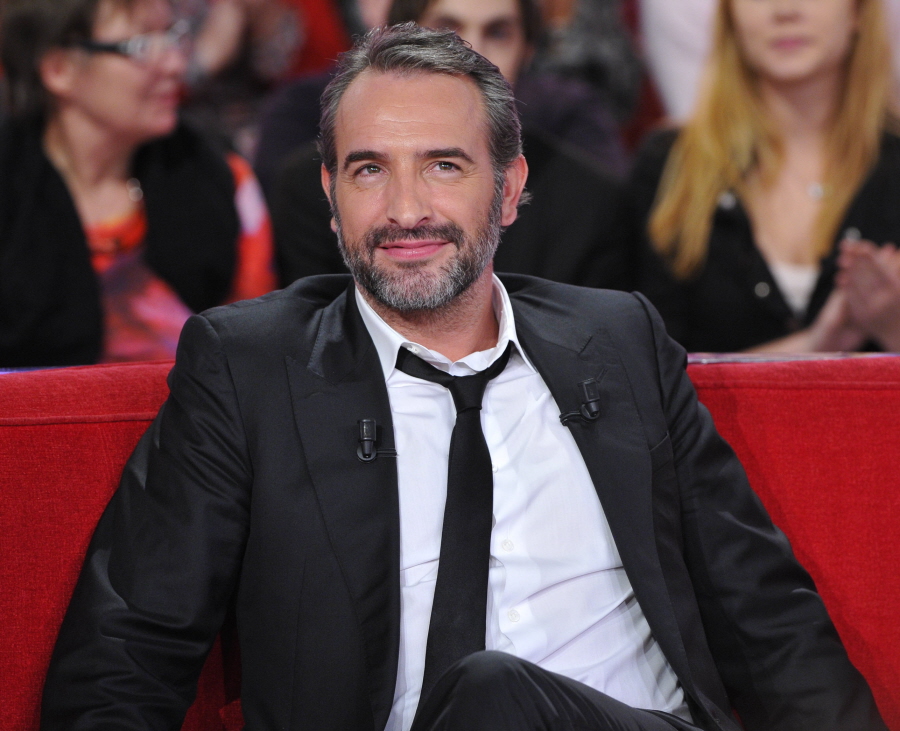 Photos courtesy of WENN, Fame/Flynet.