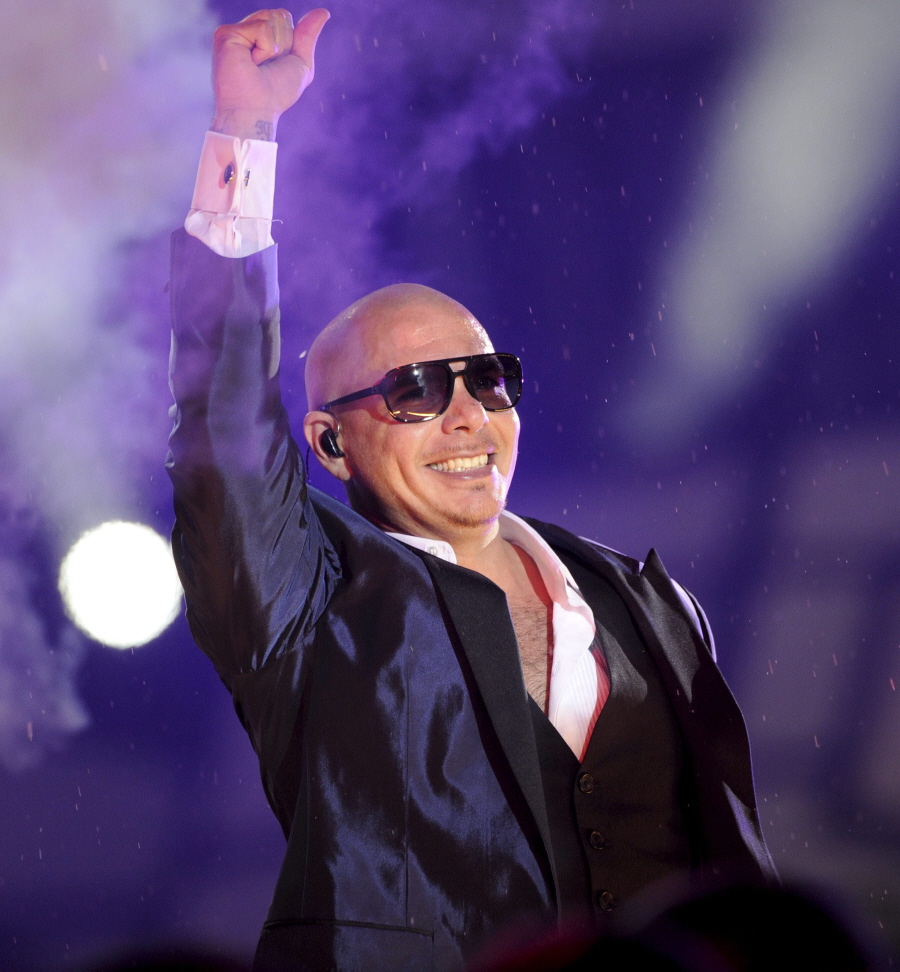 About 999 crack shenanigans ago, Lindsay Lohan sued the rapper Pitbull. Do you remember that? Go here for the 2011 recap. In Pitbull's song "Give Me Everything," he raps the line "Hustlers move aside, so I'm tiptoein', to keep flowin'/I got it locked up like Lindsay Lohan." Which I still don't even think is bad PR or defamatory or anything. Lindsay sued Pitbull, probably thinking that Pitbull would just throw some money at her to make her go away (which is what E*Trade did when faced with a similar situation). Instead, Pitbull wouldn't play LL's game – he playfully invited Lindsay to his date to the VMAs, and he chose to fight her in court. Well, there's been some movement!
Pitbull didn't just win his legal war with Lindsay Lohan … he ANNIHILATED HER … TMZ has learned.

We broke the story … Lohan sued the rapper in 2011 for using her name in his hit song "Give Me Everything" … when he dropped the line, "I got it locked up like Lindsay Lohan."

Lohan claimed Pitbull never got permission to use her name … and therefore he had no right to profit off of it.

But today a New York federal judge sided with Pitbull … ruling that Lindsay is dead wrong on the law — because the song is a work of art protected by the 1st amendment and Lindsay's barely even mentioned.

The judge also ruled that Lindsay's allegations that she suffered emotional distress were also BS.

The case has been dismissed.
Hahahahahahahahahahaha.
*deep breath*
HAHAHAHAHA. OMG. I love this news. I'm not a crazy Pitbull fan or anything, but I was on his side in this and I'm glad that the legal system backed him up. I'm also assuming that Pitbull didn't even have to pay for Lindsay's legal fees, which means that her cracked-out attempt to sue her way into financial stability has left her even more broke than before.
Would you like another sad/funny story about poor, crackie Lindsay? According to the Enquirer, she gets all drunk and high and then she starts calling up all of her "celebrity friends," begging them for money:
DEEPLY troubled LINDSAY LOHAN' been drunk-dialing her exes – and just about anyone else who'll talk to her – in a desperate search for cash and a job, say insiders.

The 26-year-old Hollywood train wreck "needs some heavy hitters to hook her up," a close source told The ENQUIRER.

"Her legal bills alone could buy a small country, and no one is safe. Wilmer Valderrama, Samantha Ronson, Stavros Niarchos and Jared Leto have all been targeted by Lindsay. She's also calling in favors from Paris Hilton, Kim Kardashian, Nicole Richie and others.

"Problem is, she smells of desperation and almost everyone is running."

Incredibly, so many former friends have blocked Lindsay's rambling calls that she frequently has to change her cell phone number to get through. Luckily, she does have a few lifelines left, including Charlie Sheen.

As The ENQUIRER recently reported, her old pal Ashton Kutcher is also giving support. And three international "sugar daddies" are reportedly paying some of the "Mean Girls" star's expenses.

But the booze-addled actress is still badly strapped.

"She's not thinking straight and even reaching out to people she swore she'd never talk to again," said the source. "She leaves long rambling messages that are rarely returned. It's all very sad."
So, Ashton is giving her some money and Charlie "Captain Save A Ho" is still on the hook, plus Domingo Zapata, Vikram Chatawal, and at least one Middle Eastern prince. And still that's not enough. I hate to put it in these terms, but I have to ask: is Lindsay really bad at hooking? I mean, she's got several very wealthy men "on the hook" but she still can't get it together enough to make at least one of these guys pay off her debts and support her lifestyle? Am I thinking about it in the wrong terms? Is her priority "not being owned by any one man"? Because I think she should just go ahead and become a kept woman. It will mean less crack shenanigans.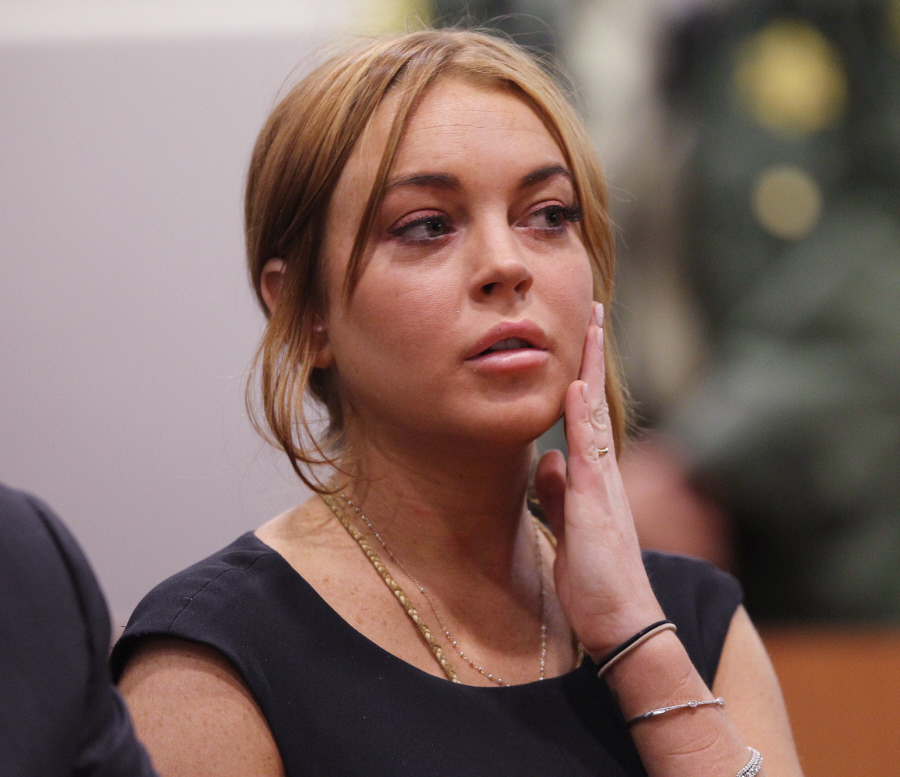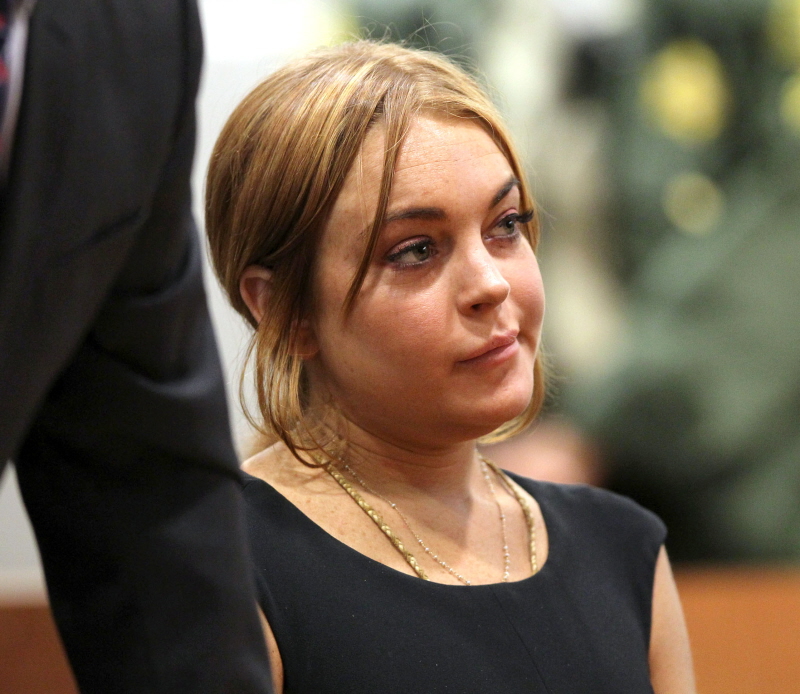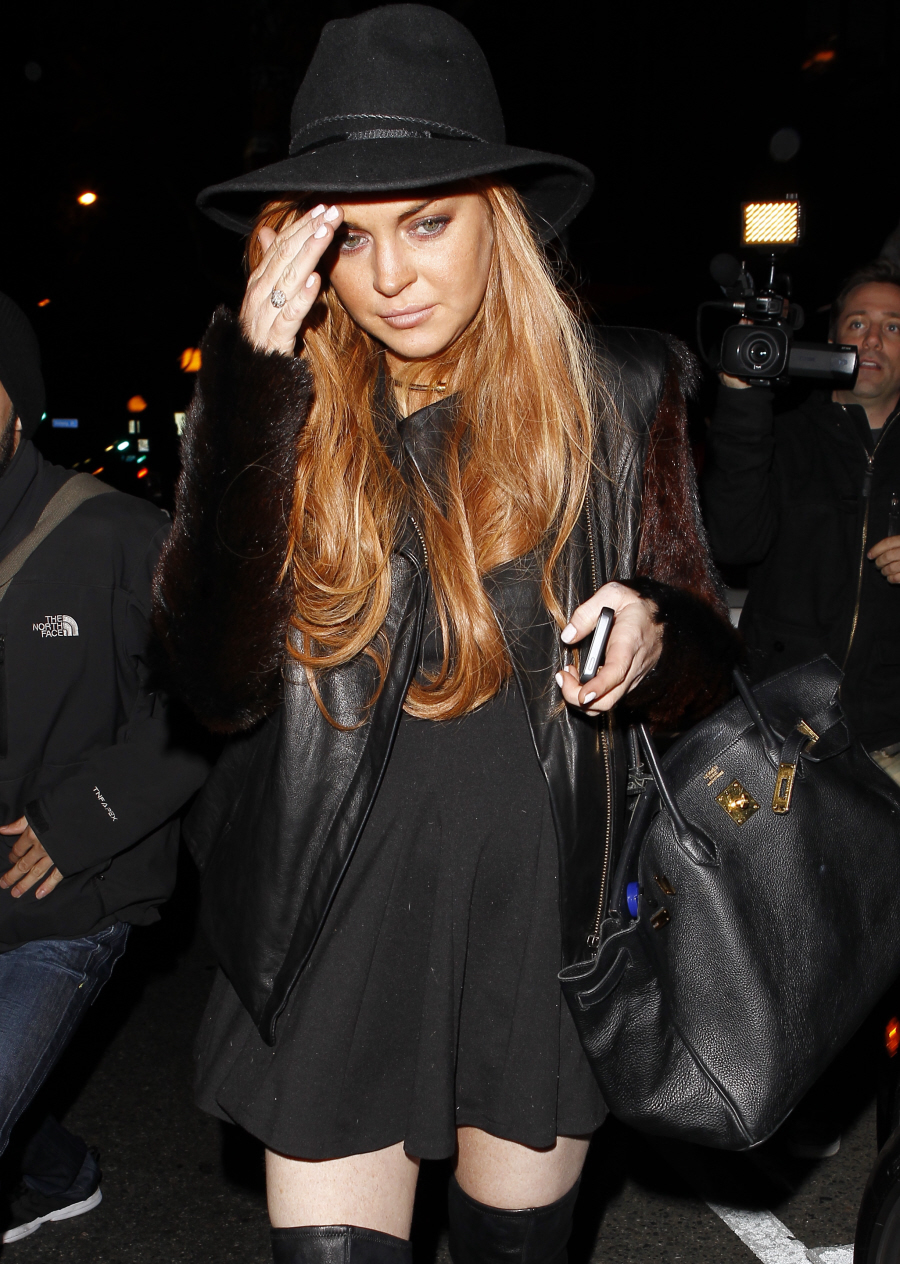 Photos courtesy of Fame/Flynet and WENN.