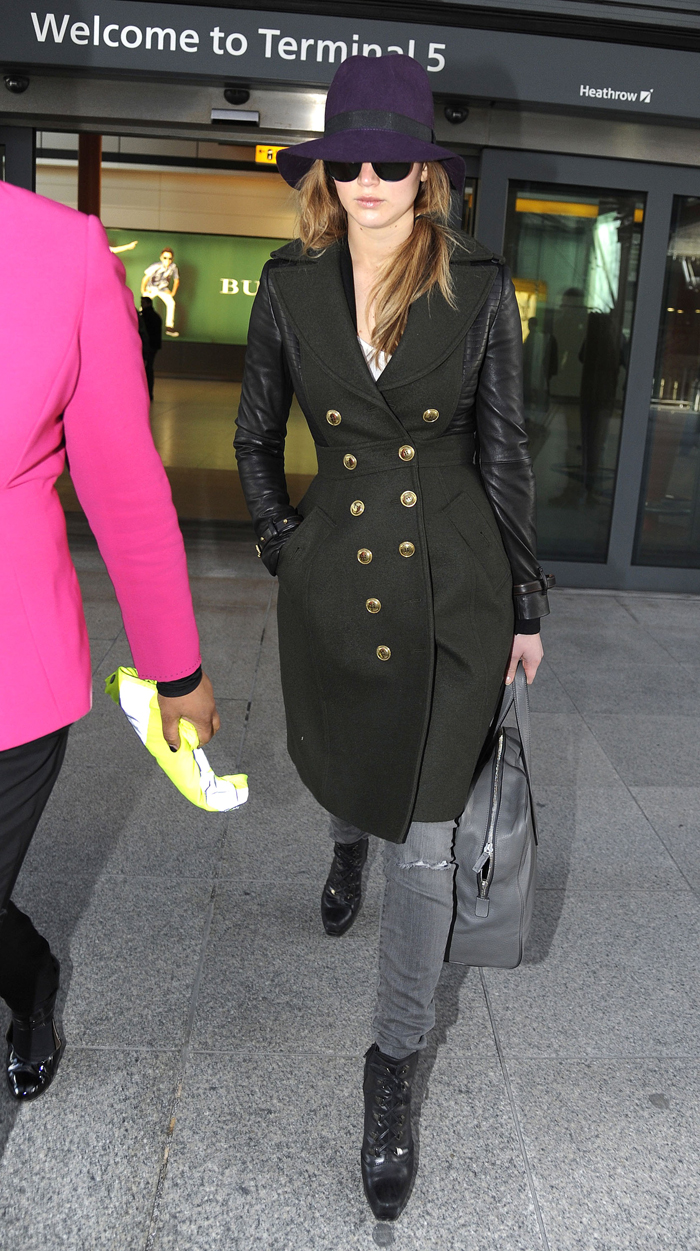 I knew something was amiss with Jennifer Lawrence at the BAFTAS where she looked gorgeous but incredibly tired and worn out. Indeed, it seems like this awards season has really dragged on for Jennifer. She's been working nonstop for the past few years, and she went from her very strenuous role as Katniss on Catching Fire set to months full of attending nearly every event. This poor girl has even been doing the press circuit and attending awards shows while suffering from walking pneumonia, and in the midst of it all, she and Nicholas Hoult broke off their two year relationship. According to a story in this week's Star, all of this upheaval has made Jennifer "exhausted and angry," and she is reportedly also "overwhelmed and irritable." Well, no wonder.
At this point, I honestly think that JLaw is over this Oscar race, and she's merely looking forward to an extended nap. She's probably also tired of the overbearing Harvey Weinstein dictating her every movie and likely asking her to wear Marchesa — thank goodness Jennifer is a Dior girl now, right? Here's the story from Star: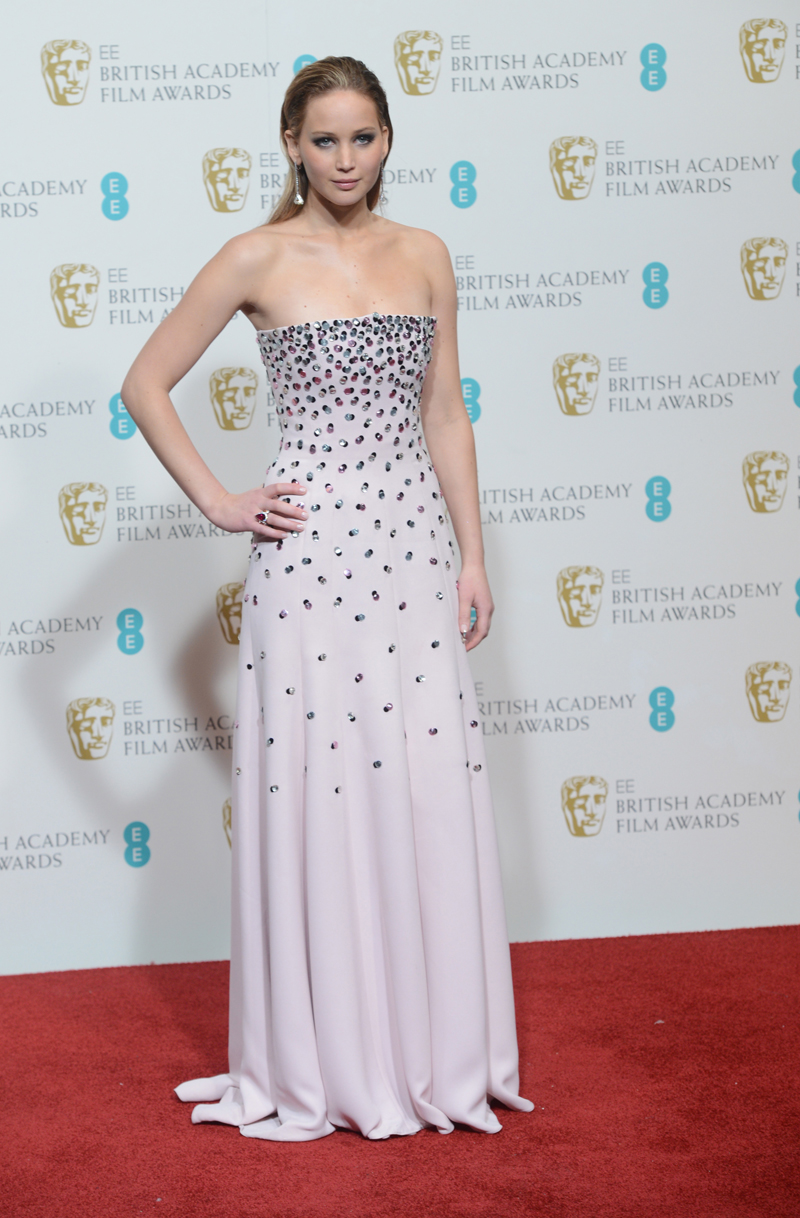 Jennifer Lawrences's whirlwind success has left her on the verge of burning out. "She's utterly exausted from endless interviews, travelling nonstop and four hours of sleep per night. Plus, her breakup wtih Nicholas Hoult crushed her," divulges Jen's pal, adding that the Silver Linings Playbook star recently broke down in tears during a quick trip to London. "She's completely overwhelmed and irritable and is fighting with everyone."

One unfortunate victim is her Hunger Games co-star, Josh Hutcherson. "She recently exploded on poor Josh and says their friendship 'is so f–king over,'" reports the pal. "They don't make eye contact unless they're shooting a scene." What good is success if you're too tired — or grouchy — to enjoy it?
[From Star, print edition, March 4, 2013]
Jennifer probably really is feeling overwhelmed by this Oscar race. During her first time around, things were more lowkey because she was such an unknown quantity, but her career has exploded over the past few years, and she hasn't had much downtime at all. Of course, none of this excuses JLaw from acting like a douchette to the people around her, but I think after next weekend's Oscars, she'll probably drop out of sight for a good couple of weeks. I do hope it's not true that she and Josh Hutcherson are at odds. A total absence of "cheeseburger" fart jokes between those two would be a shame.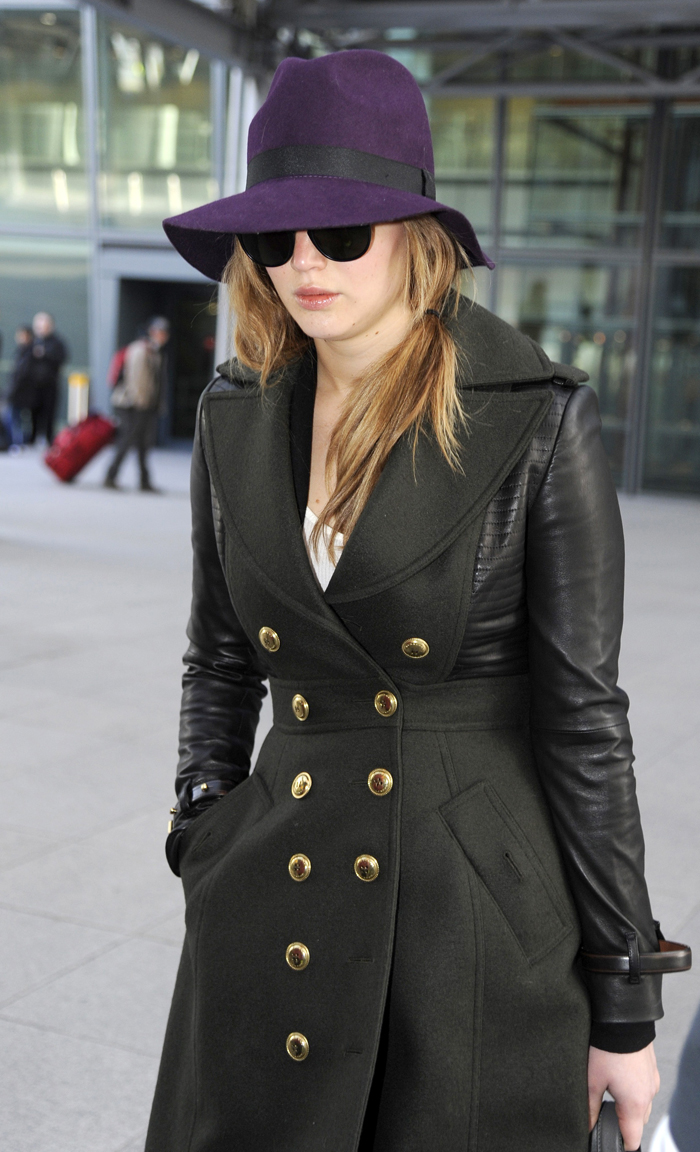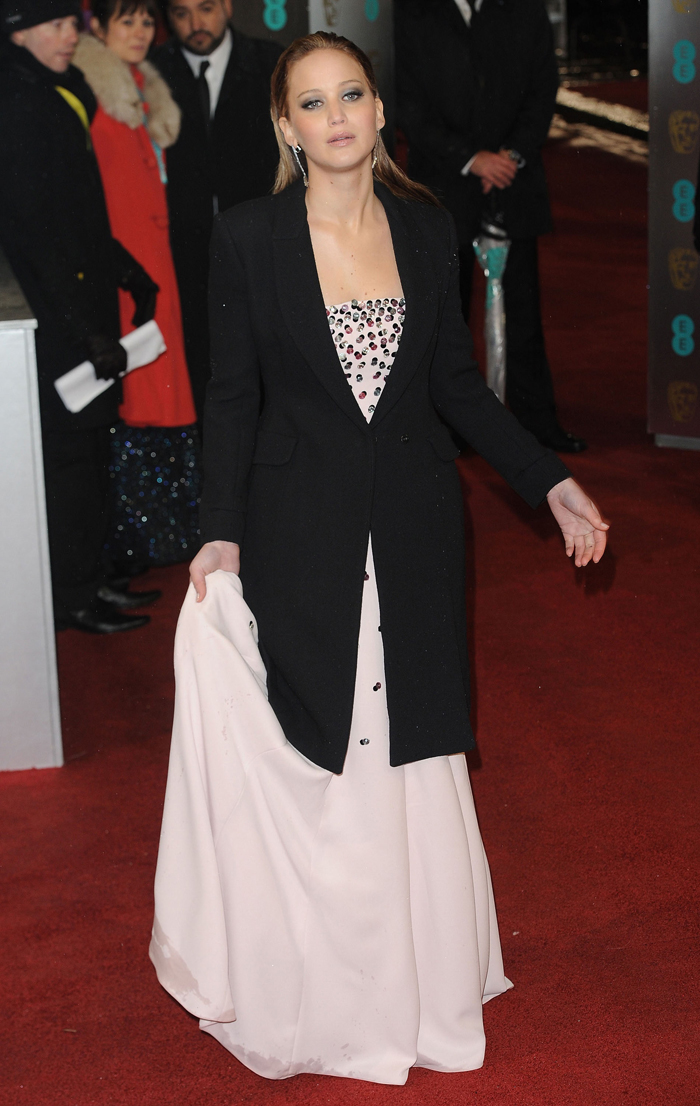 Photos courtesy of Fame/Flynet and WENN