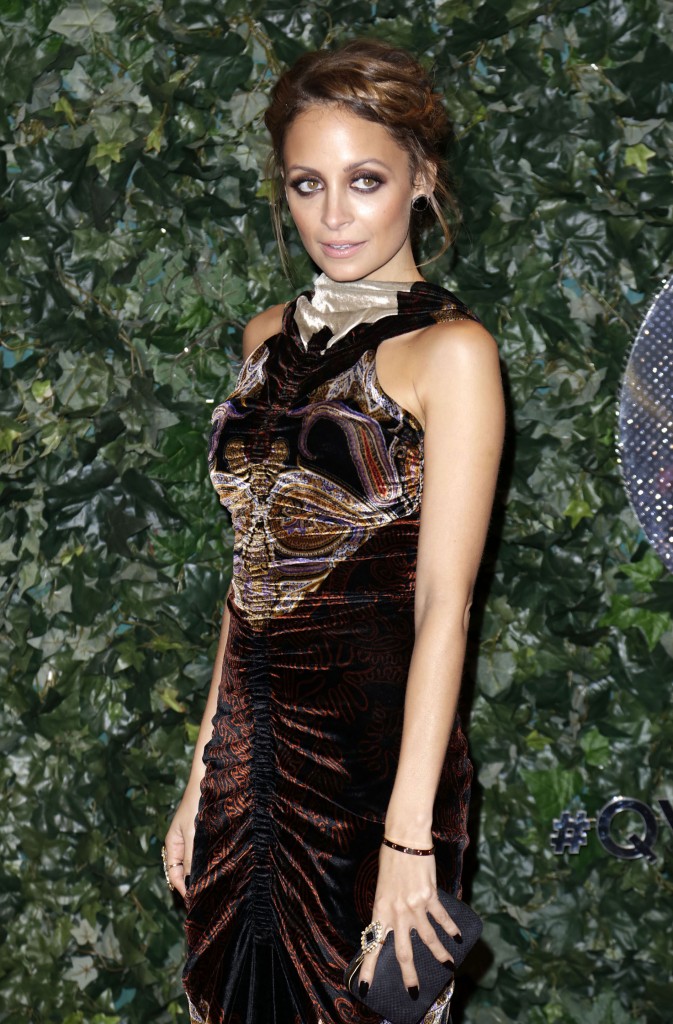 There are a bunch of parties this weekend in the lead-up to The Academy Awards and we'll be bringing you coverage today and tomorrow. Here we have some photos from the QVC Red Carpet Style Party at the Four Seasons last night. I want to start with Nicole Richie in Etro as this was a standout dress. The bodice was too complicated with that bizarre paisley butterfly-looking print, and my initial response is "fug," but compared to the other guests Nicole took a real risk with her gown. There were a lot of plain black dresses and black pantsuits last night. I don't know if if this risk paid off for her. I'm not a fan of her very smoky eyes, but overall she looked hot without showing too much skin. Her red platform pumps are ill-matched to the gown, although she may have been going for a pop of color to offset the gothic dress.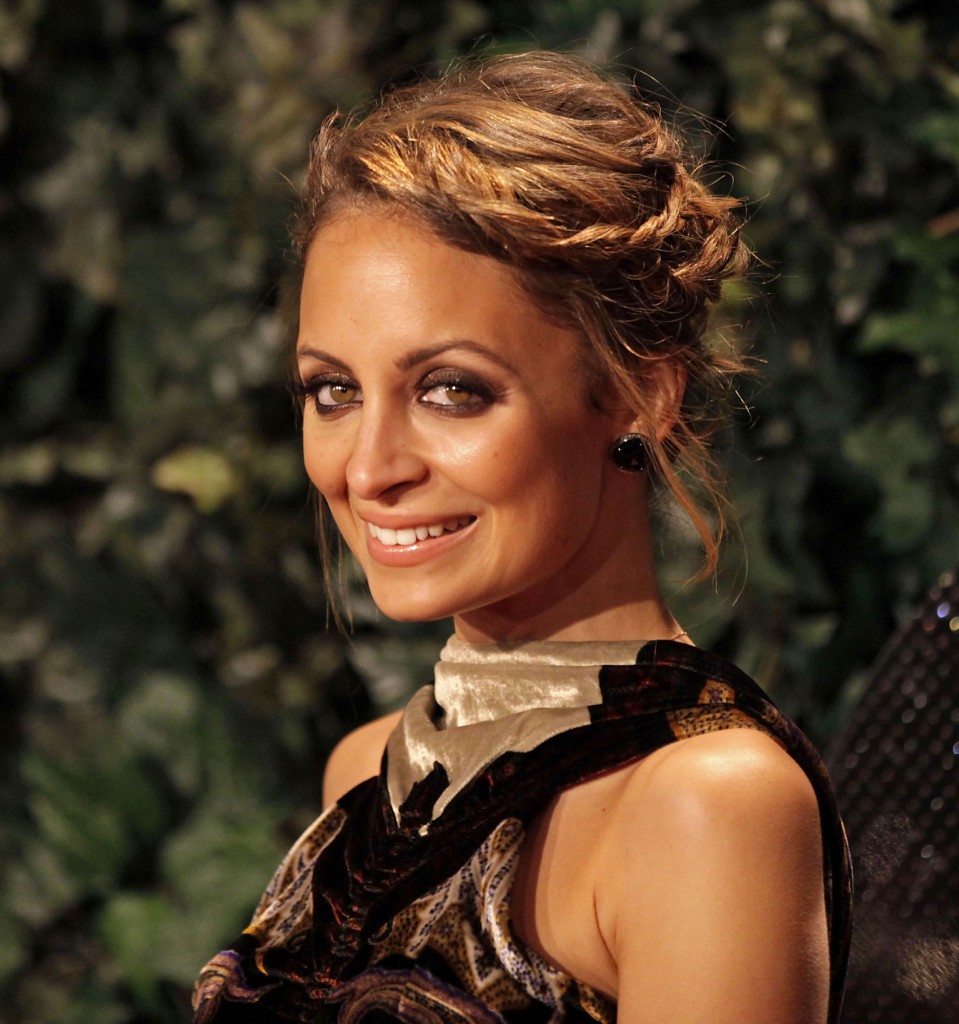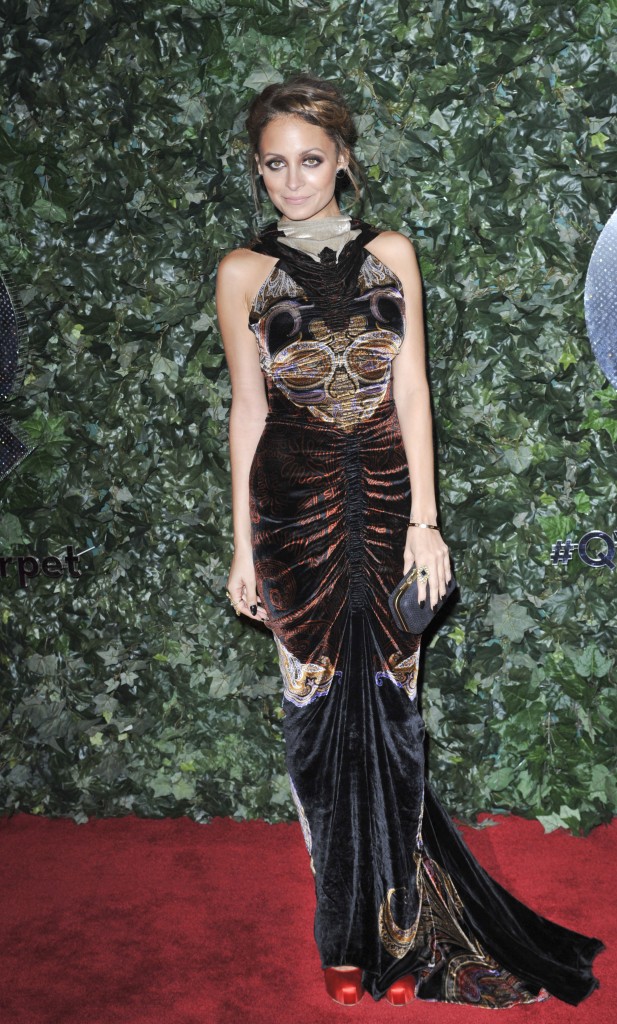 Speaking of hot we have Miranda Kerr working a green lacy Burberry dress with an open back and sheer neckline. She looks amazing and her hair and makeup are so pretty. I really like her pointy gold t-strap heels too.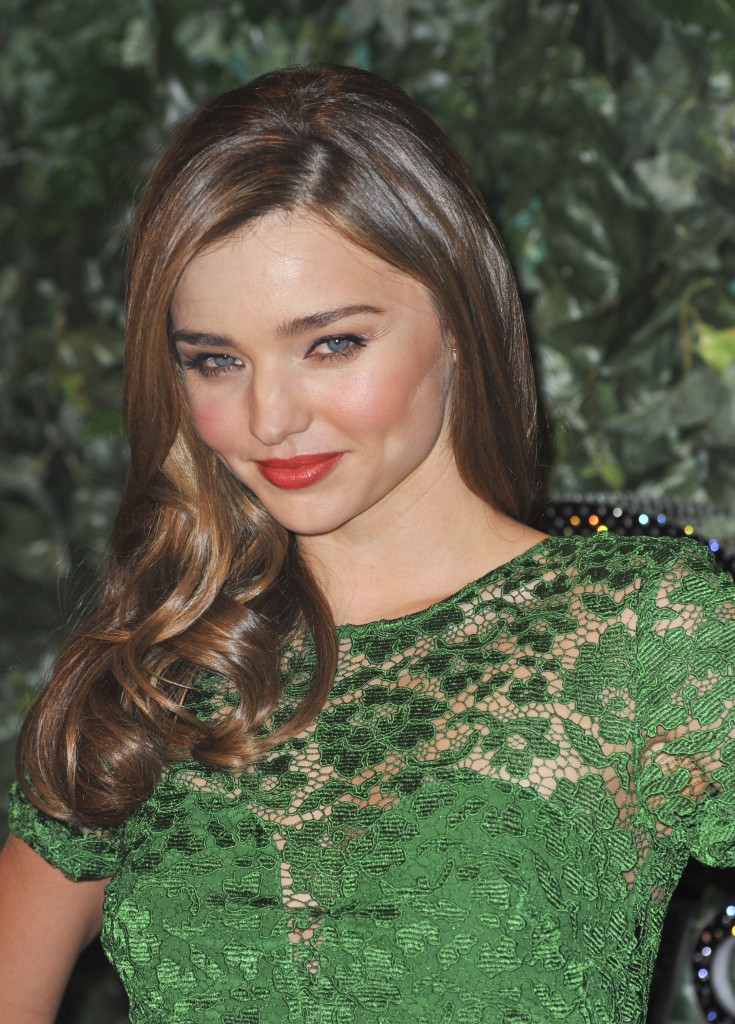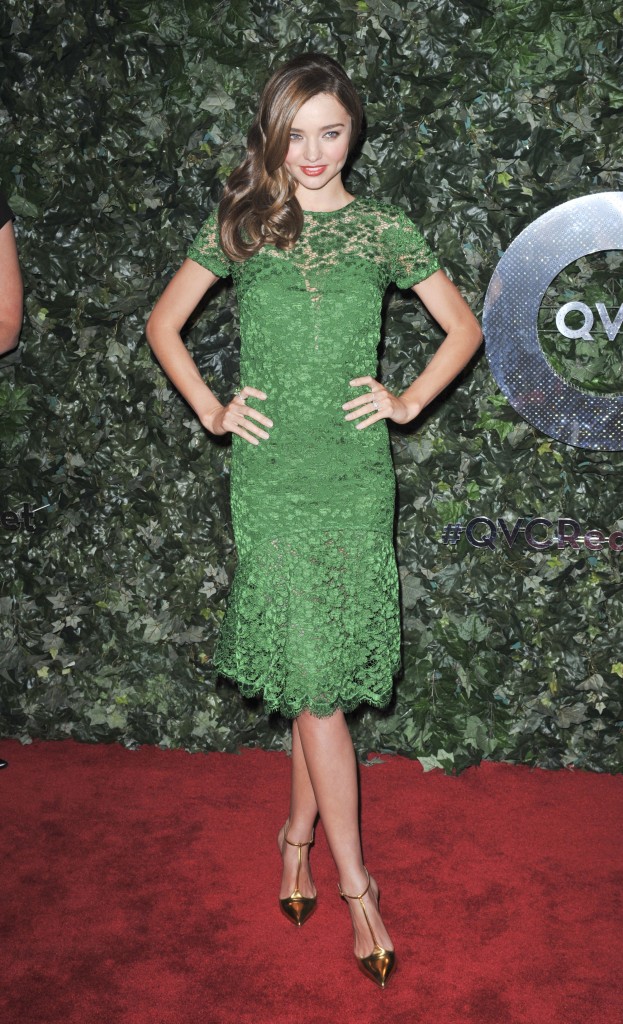 Heidi Klum played it relatively safe, for her, in a black strapless LBD with sequin accents. It's kind of a forgettable dress, but it's a win for Heidi in that it's not over-the-top fug and she's not showing a lot of skin. Her hair is pretty and she surely has extensions but it looks natural here.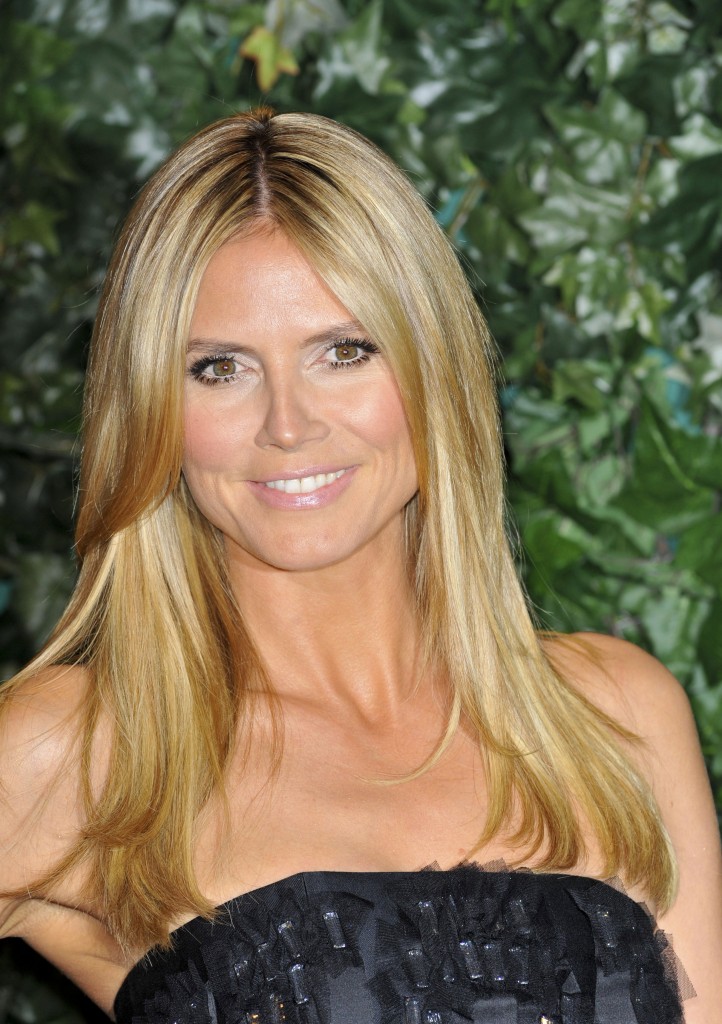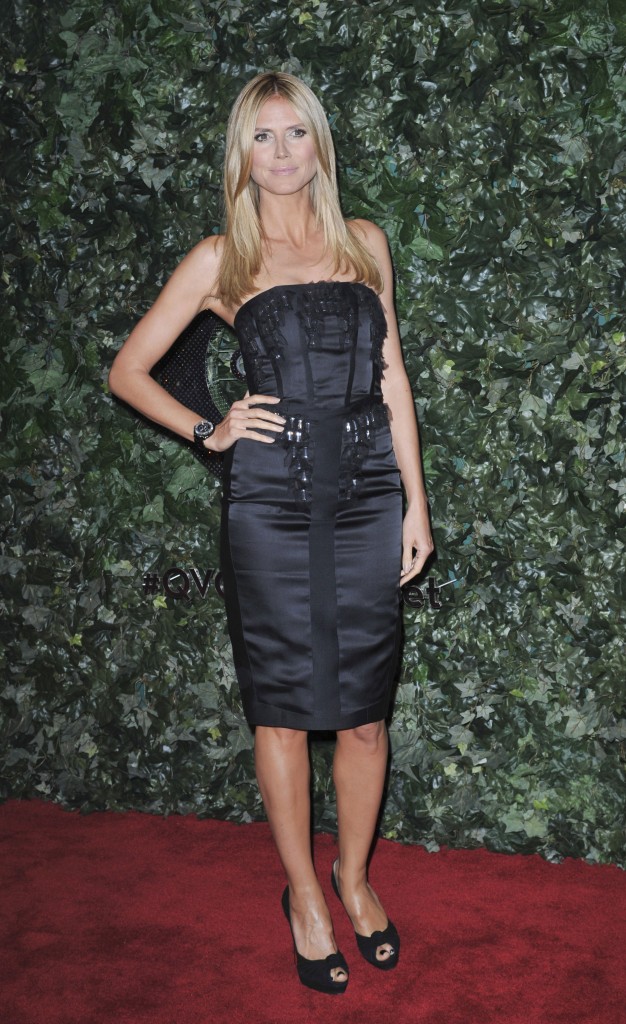 Jennifer Hudson looked really comfy in a black fitted tee paired with loose split pants. This looks like something I would wear to dinner and it seems a little too casual. Maybe it would have been more suited to the event if she added a cute jacket and had the pants tailored around her waistline. I really like her jewelry, particularly that cool gold cuff.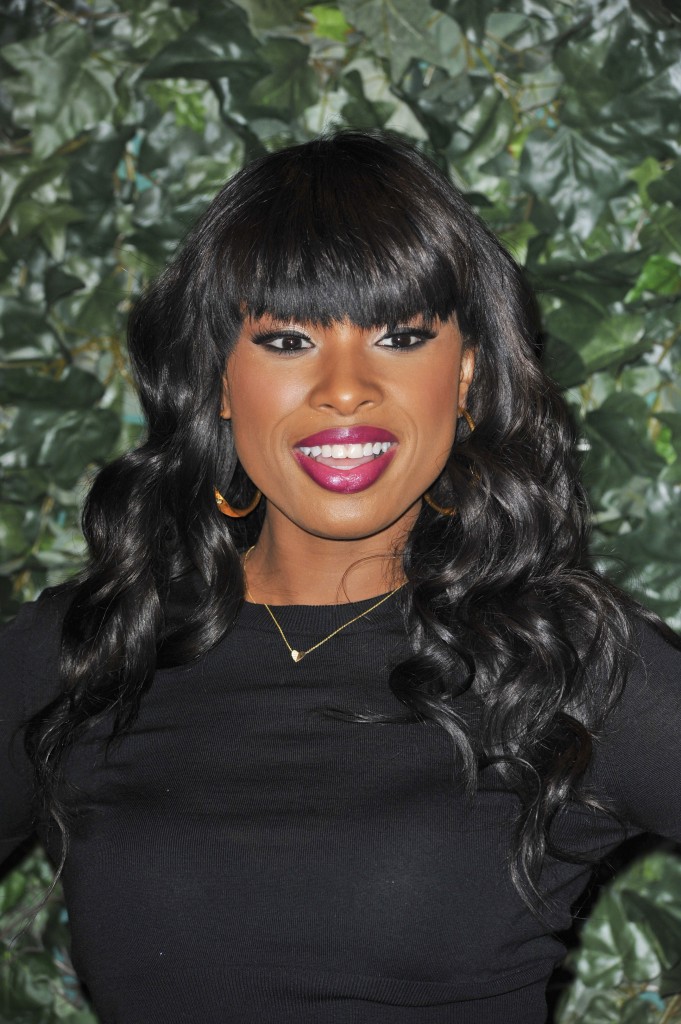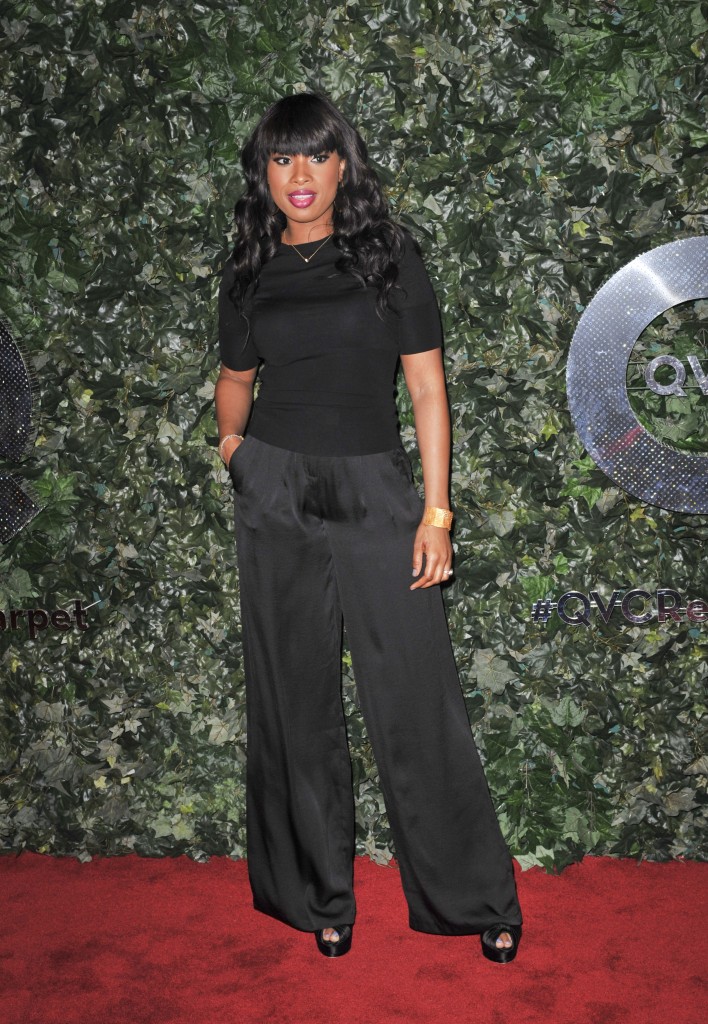 When I first saw the thumbnail photo of Marisa Tomei here I thought she was Sandra Bullock in a particularly unflattering hairstyle. Instead it's Marisa with this poofy coif wearing a fussy lace and mesh dress shirt. Like Jennifer Hudson, I appreciate that she's wearing pants but that shirt is just awful. Look at the thick silk cuffs and the tiers of mismatched beads and sequins on top! It's overkill. At least she's having fun with it.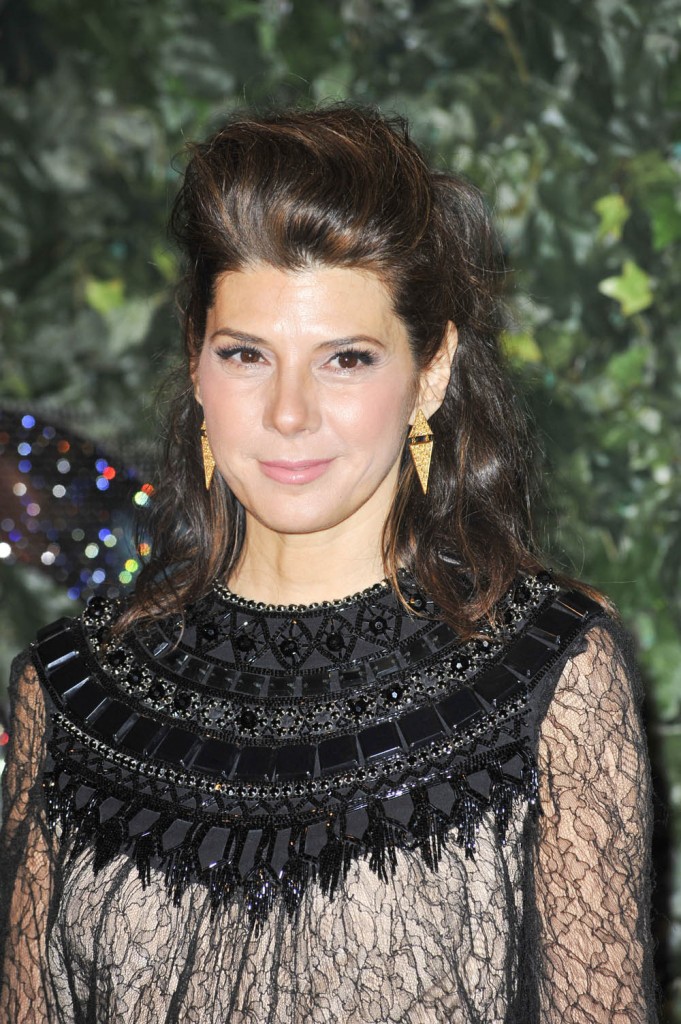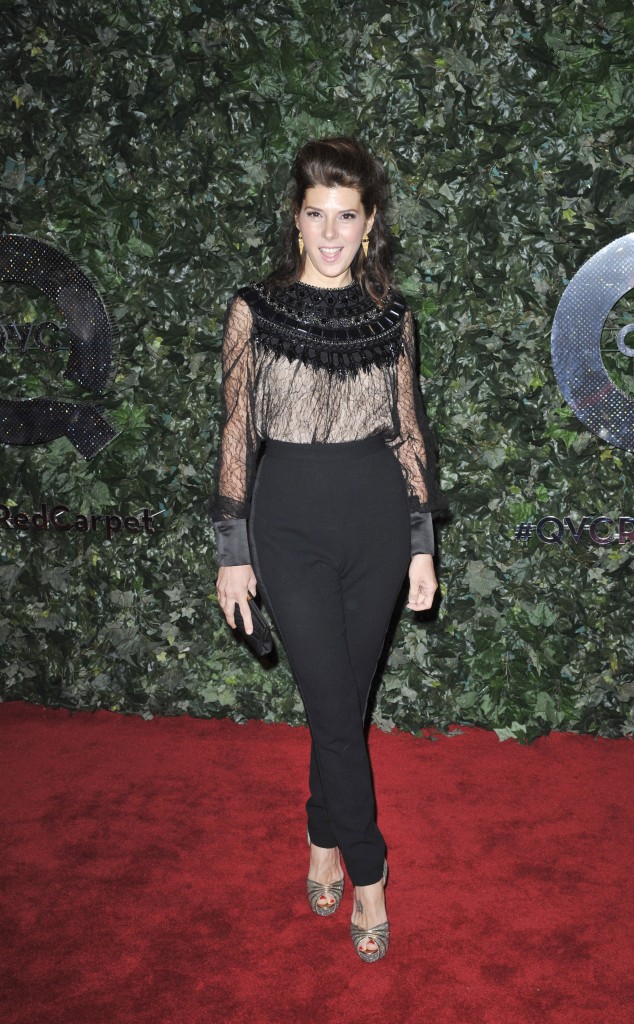 Photo credit: WENN.com