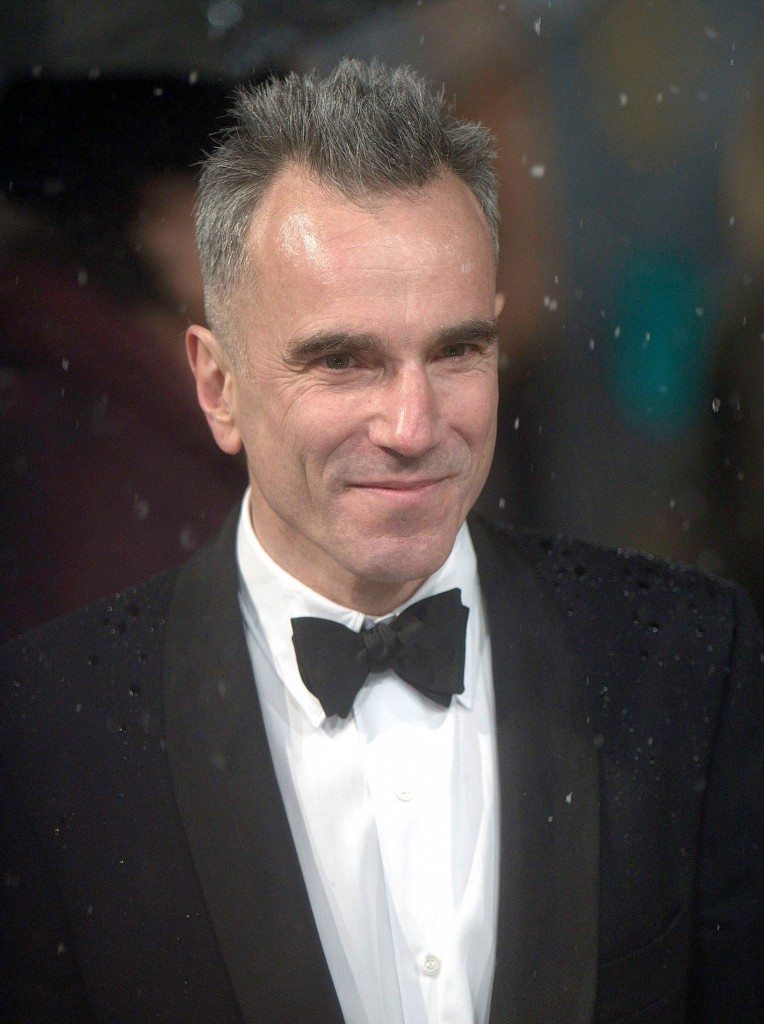 Daniel Day Lewis has won the Academy Award for Best Leading Actor for his phenomenal performance in Spielberg's Lincoln. DDL was widely expected to take home the statue after sweeping the awards season this year. It's not like he campaigned for it, I didn't notice any press he did except for 60 Minutes, where he talked about inhabiting his character and being sad to leave the great statesman's point of view. With Daniel, his acting seems like a compulsion and a dedication mixed up with enormous ability. He's a notorious method actor, and the result is unparalleled.
Daniel is now one of only six actors to earn three or more acting Oscars during their career. (He last took home an Oscar in 2008 for There Will Be Blood. His first was in 1990 for My Left Foot.) During his acceptance speech, DDL was as witty and plain spoken as we've come to expect from him. I love his speeches, he can weave a story and tell topical jokes instead of just listing off names or giving rehearsed lines. Or maybe he does rehearse his speeches and they sound like he's making them up on the spot, he's that good. Here's some of what he said:
I really don't know how any of this happened. I do know that I've received so much more than my fair share of good fortune in my life, and I'm so grateful to the Academy…

It's a strange thing because three years ago, before we decided to do a straight swatch, I had actually been committed to play Margaret Thatcher and Meryl was Steven's first choice for Lincoln. I'd like to see that version.

Steven didn't have to persuade me to do Lincoln, but I had to persuade him that perhaps if I was going to do it, that Lincoln shouldn't be a musical…

Since we got married 16 years ago my wife Rebecca's lived with some very strange men… luckily she's the versatile one in the family, she's been the perfect companion for all of them.
Daniel then gave his thanks as only he can, and he even thanked the "mysterious mind, body and spirit of Abrahama Lincoln." He's so awesome, and his speech made it worth it for me to stay up this late. He told better jokes on the spot than the Oscar writers could come up with in weeks. (I mean it's not bad, but it's long. I always forget how long it is.) Congratulations to DDL! I have to admit that I was rooting for Hugh Jackman to take it home, but I do think the right actor won this year.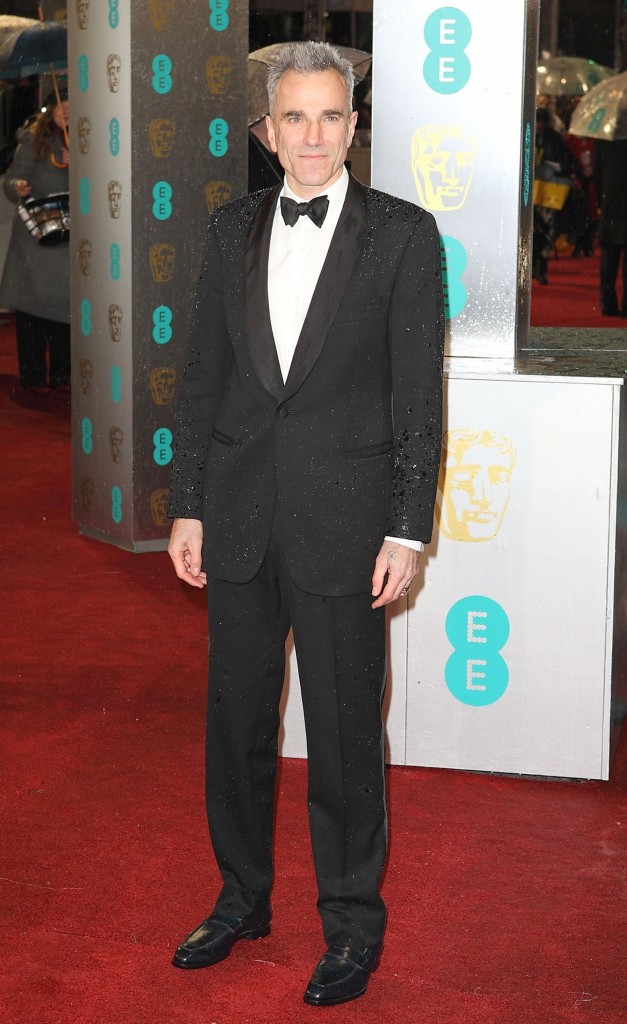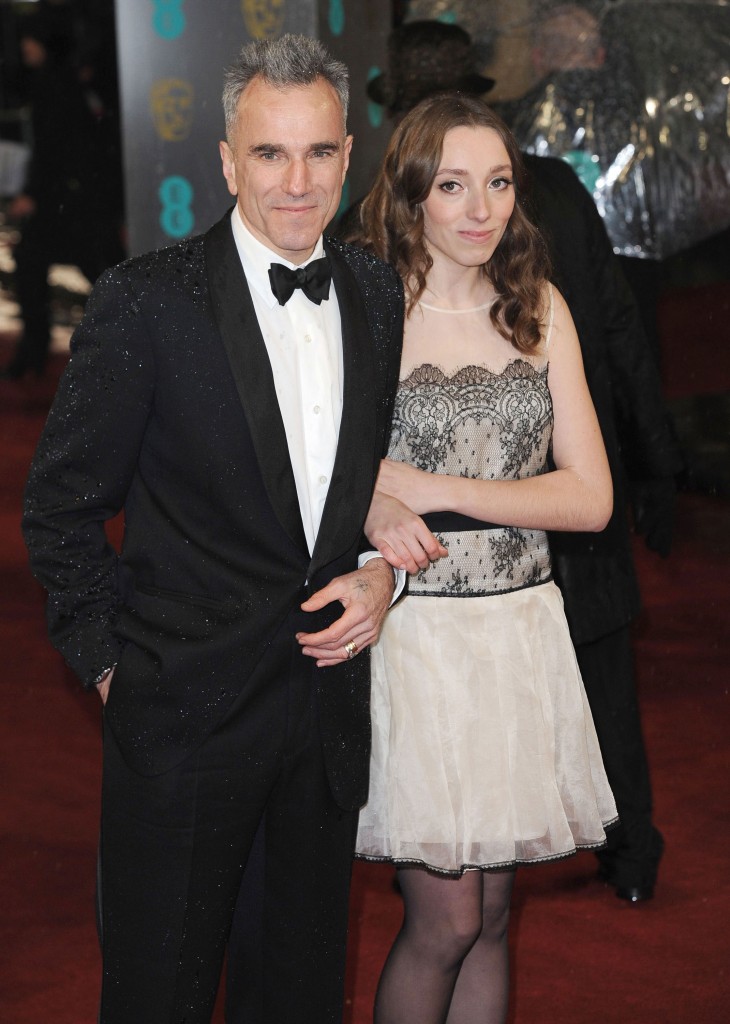 Daniel Day Lewis is shown at the BAFTA Awards with his daughter niece, Charissa Shearer, on 2-10-13. (Thanks Maureen for the update!) Credit: FameFlynet