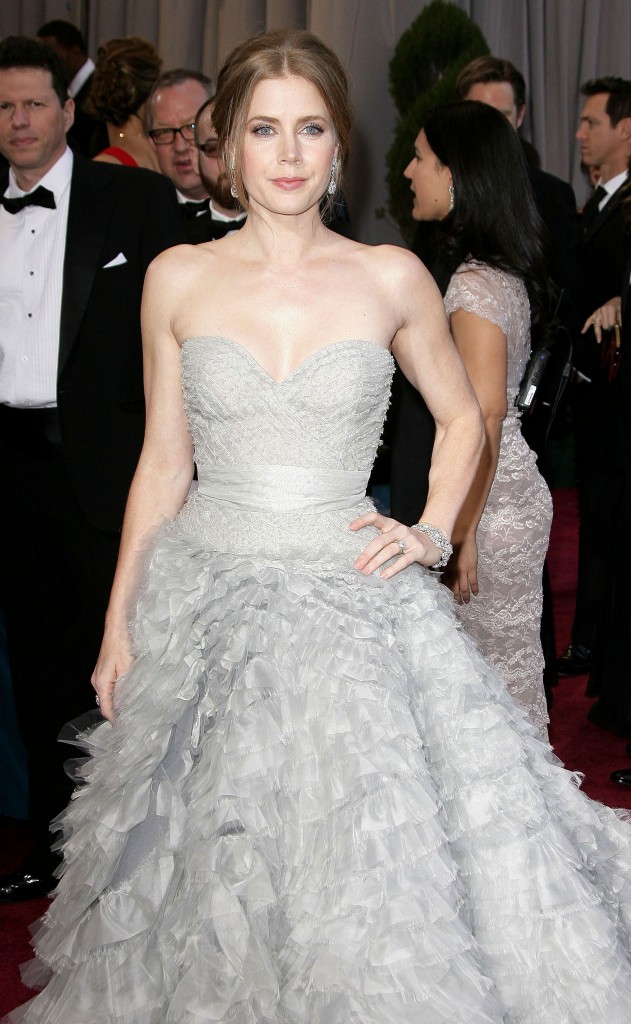 Best Supporting Actress nominee Amy Adams wore this pale silver Oscar de la Renta gown with a huge fluffy ruffled skirt, a fitted sweetheart bodice and a train that would have seemed excessive for a royal bride. I love to see Amy on the red carpet, she usually looks amazing, and she often mixes it up and takes calculated fashion risks that pay off for her. This dress feels uninspired somehow, like it's over the top but in a way that's not risky at all. There's something "off" about the look. Plus the color of the gown washes her out, and her styling leaves something to be desired. This is better than last year's Oscar look for Amy, but she went "too formal" where she was too casual in 2012. She'll get her fashion and makeup exactly right when she does win that Oscar, and I suspect it won't be long now.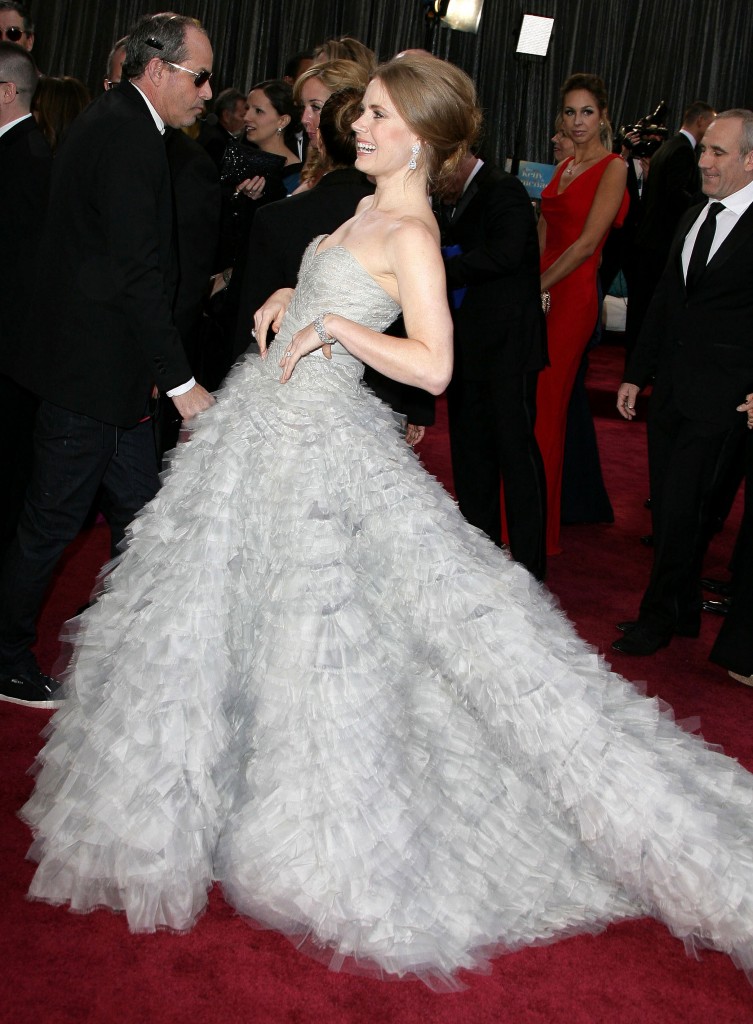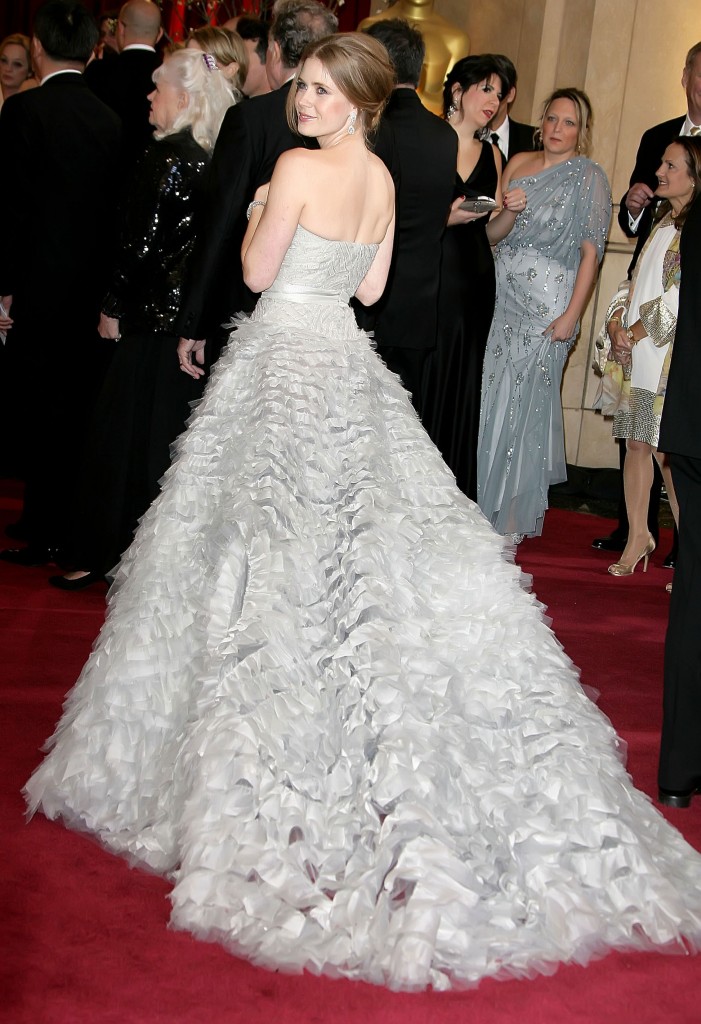 Here's another Best Actress nominee, Helen Hunt, who of course got shut out by AnnE and her unstoppable false humility. Unlike Anne, Helen went with a decidedly downmarket designer for her Oscar gown, H&M! She told Ryan Seacrest that H&M was "going green, they work with this company Global Green that I love. It's a win-win." Helen's navy strapless gown wasn't a standout, but coupled with her gorgeous jewelry and how pretty and comfortable she looked, it definitely was a win-win.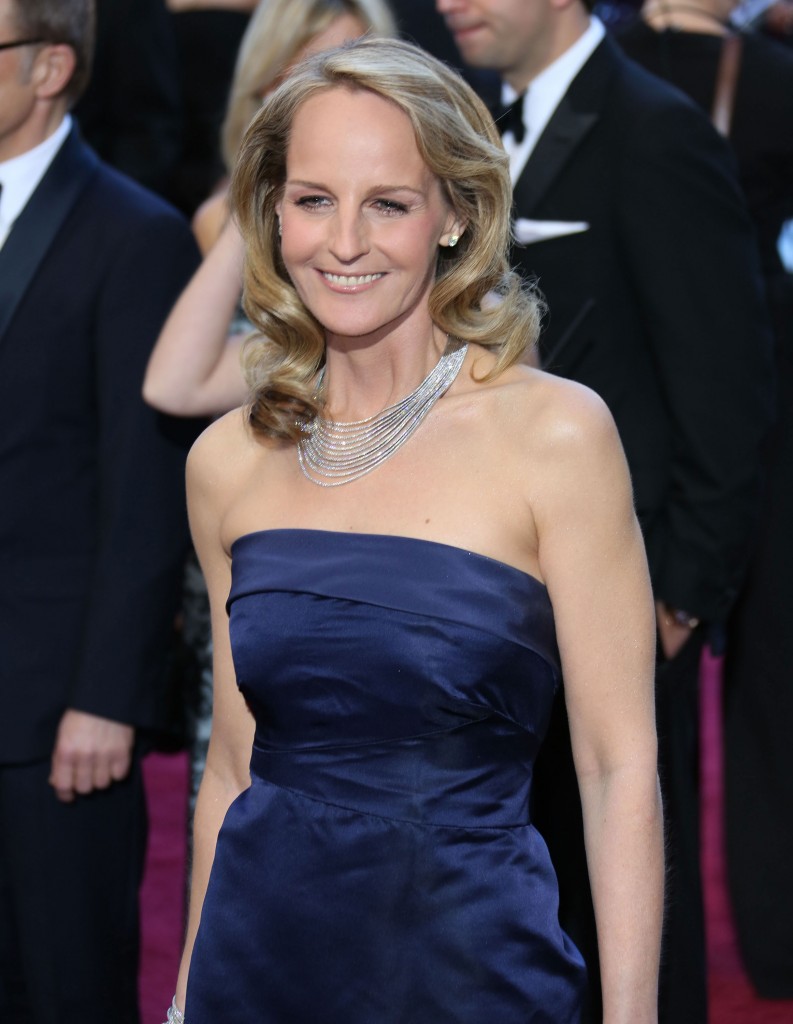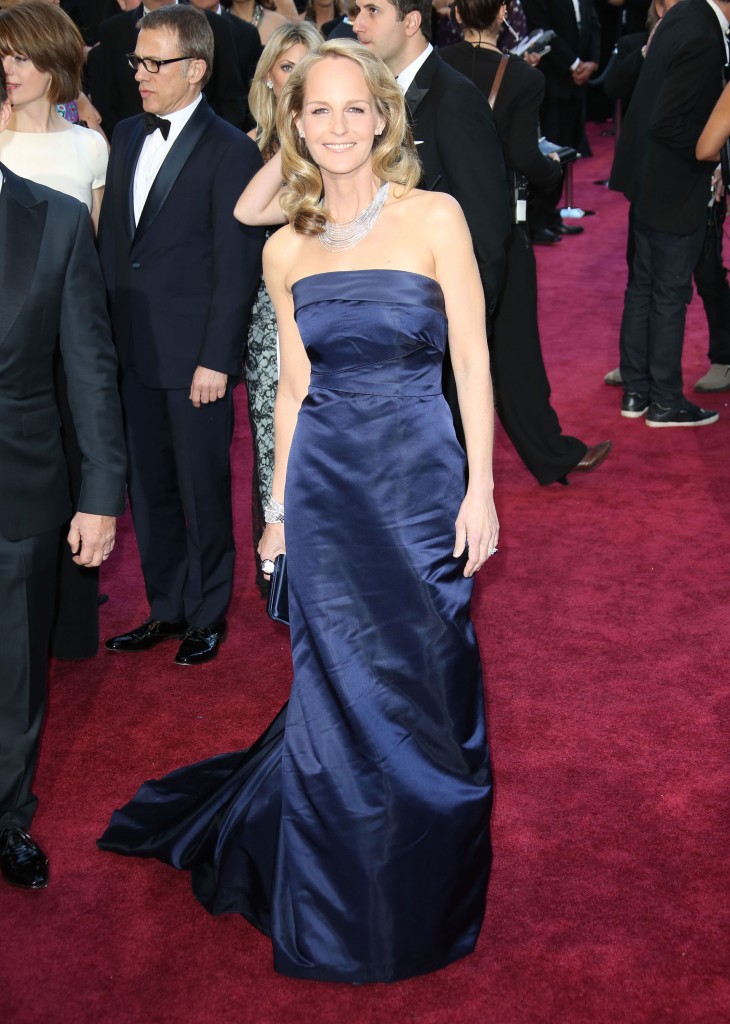 Catherine Zeta Jones wore this gold sequin and mesh mermaid Zuhair Murad gown that just looked trashy, especially on screen. There was too much going on with the complicated beading on the bodice and the curlicue throughout the skirt. Her hair was really fake looking too. When Ryan Seacrest interviewed her with Michael Douglas, I got the impression that Douglas was kind of drunk, but she seemed to hold it together.
CZJ performed "All That Jazz" as part of one of the many musical numbers that were like bags of pretzels handed out during a really long flight. (At least CZJ's performance was. I would never say that about Adele or Babs.) She also presented Best Musical Score, along with her fellow castmembers from Chicago. (That movie came out 10 years ago. I don't get it.)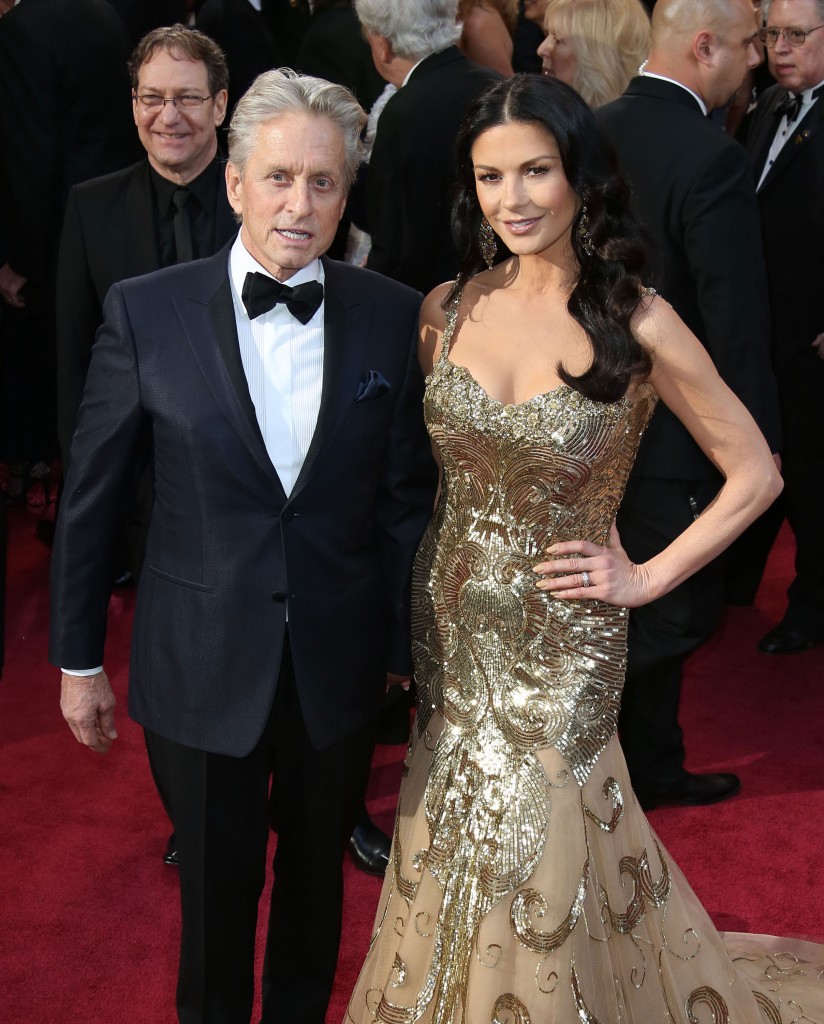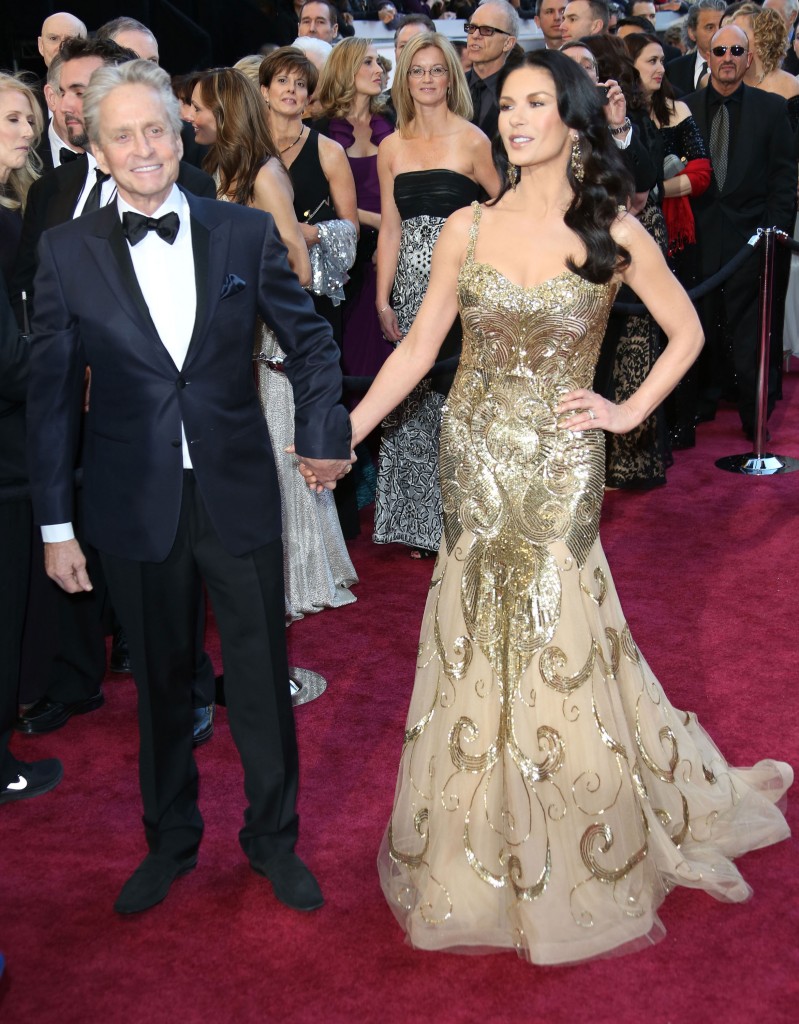 Octavia Spencer was in her go-to designer, Tadashi Shoji, and I like that she went with a different fit than the Grecian dresses she was wearing last year. (Maybe that style is on the wane anyway.) Renee Zellweger said something last night that explained to me celebrities are so loyal to a specific designer. She said, about Carolina Herrera, "I love her and I love her team… I always look forward to those guys showing up." That makes a lot of sense, they get to know and trust these designers. I get why celebrities form a relationship with one designer who consistently makes them look good instead of paying a stylist who may have her own motivations.
Octavia looks lovely and I like her asymmetric neckline here. The bangs are a little much, but her styling is otherwise pretty. This is the kind of skirt that I would have liked to see on Amy Adams' dress – big and flowy but not comical.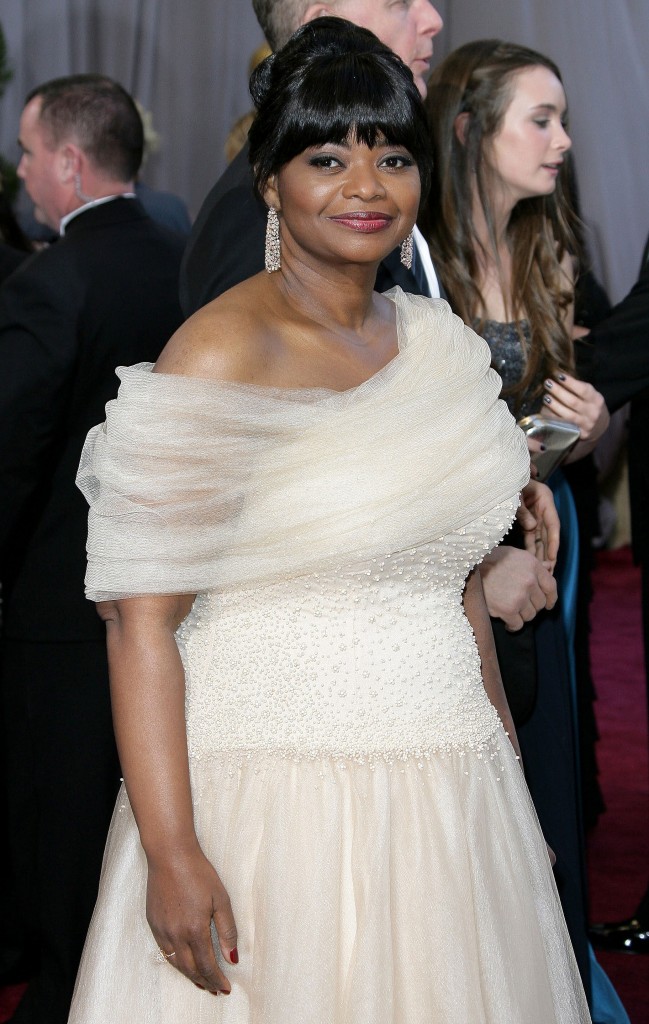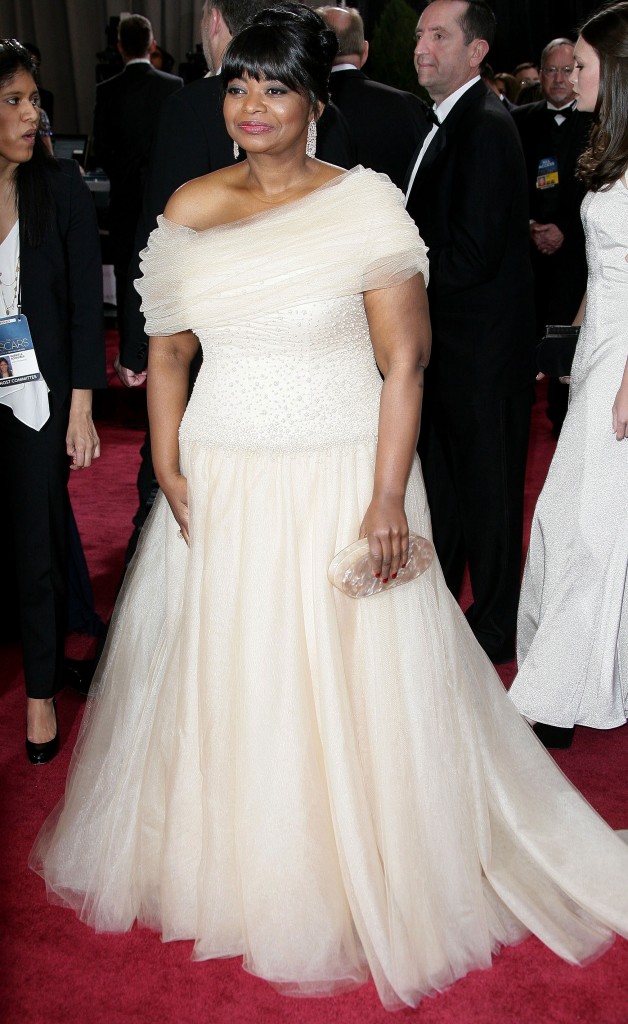 photo credit: FameFlynet and WENN.com