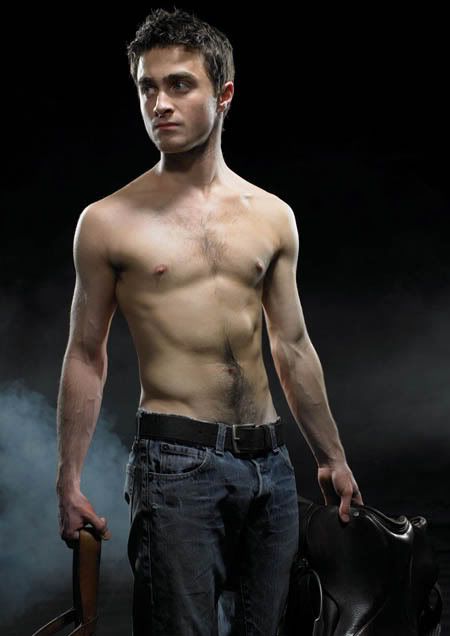 17 year-old Harry Potter actor Daniel Radcliffe will break out of his child actor role with a controversial turn on the London stage in the acclaimed play Equus. Radcliffe will portray a stable boy who is pathologically fascinated with horses, and is in therapy with a psychologist who faces his own issues while treating him.
Radcliffe will act out a sex scene and will also appear in the buff on stage, as I'm sure you've heard.
Equus premieres at London's Gielgud Theater on February 27, and also stars Richard Griffiths as the therapist. You may know Griffiths from the Harry Potter movies, where he plays Harry's mean bumbling uncle, Vernon Dursley.
The fifth Harry Potter film, Harry Potter and the Order of the Phoenix is tentatively due for release in the US on July 13, 2007.
Pictures from Celebrity.Log via Lipstick.