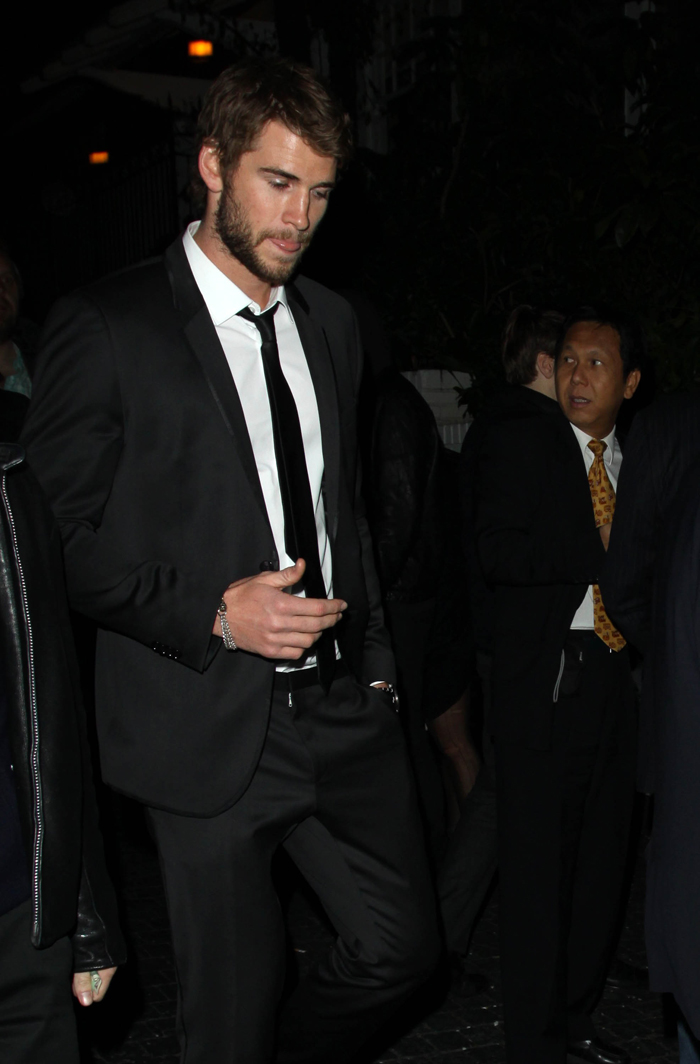 Here are some photos of Liam Hemsworth and January Jones leaving the Chateau Marmont on Saturday evening where they both hopped into the same waiting car together and disappeared into oblivion. The two were both attendees at the Zavala-Kahane-Sugar-Wald pre-Oscar party (if you're curious, a list of the who attended which pre-Oscar events over the weekend can be found here). If someone had told me these two met up and shared a post-party ride, I probably wouldn't believe it, but sure enough, here's photographic proof of said incident.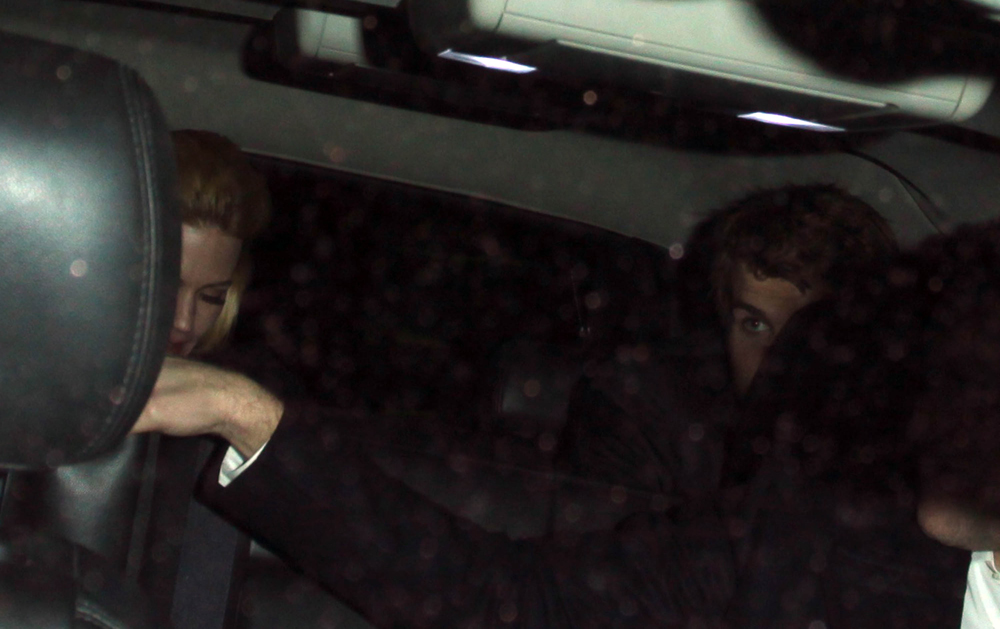 Did these two know each other beforehand, or did they just meet at this party? I'm assuming that Liam left Miley Cyrus at home because he was technically "working" by attending this party, but I'm wondering how Miley would feel about Liam hopping into a vehicle late at night with a pretty blonde who (sadly, unlike Miley herself) has enjoyed a semi-successful acting career (in a financial, not a critical, sense) thus far. And it seems that Miley decided to attend a Mario Testino event that same evening. Weird.
Incidentally, there's a new blind item from Lainey that bears a slight resemblance to this situation. Of course, one shouldn't put much stock in a blind item because they're "blind" for good reason. Yet this one mentions a pre-Oscar party that was attended by a very engaged and very hot young Hollywood male commodity who appeared to be very into a fellow party guest. There's also a part of the riddle that mentions intense flirtations with a girl who is growing out a shorter haircut. I don't know … Emma Watson was also at the same party. But then there are these photos.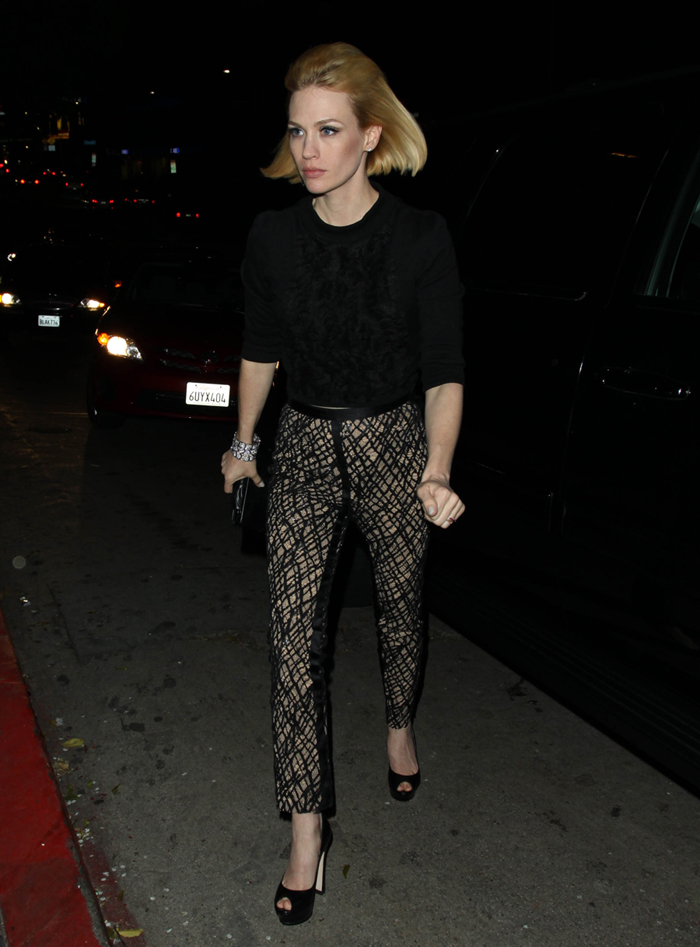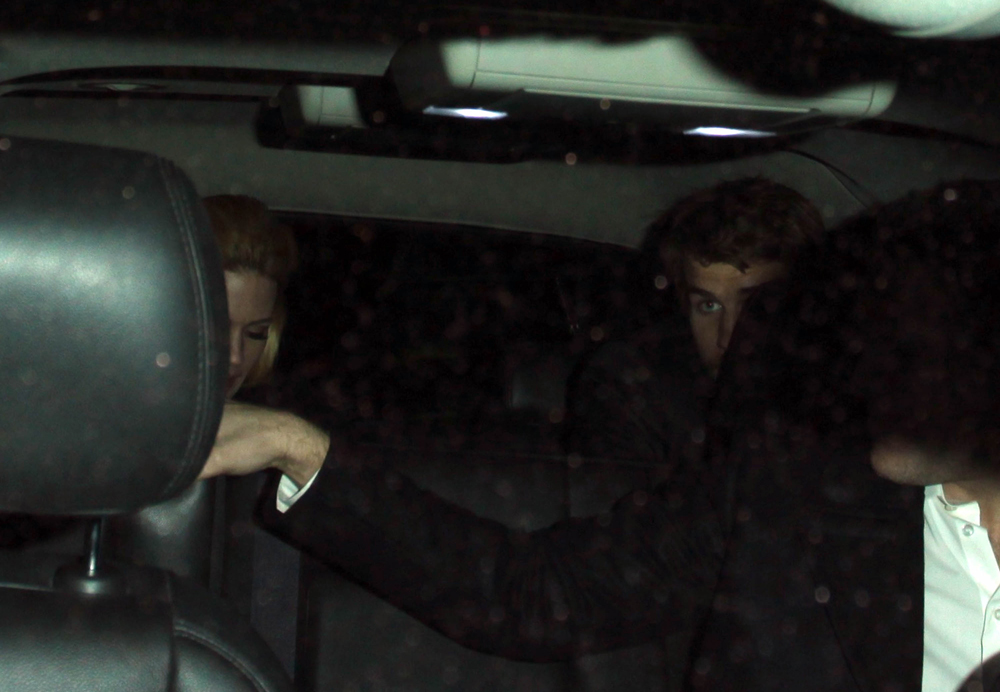 Photos courtesy of WENN