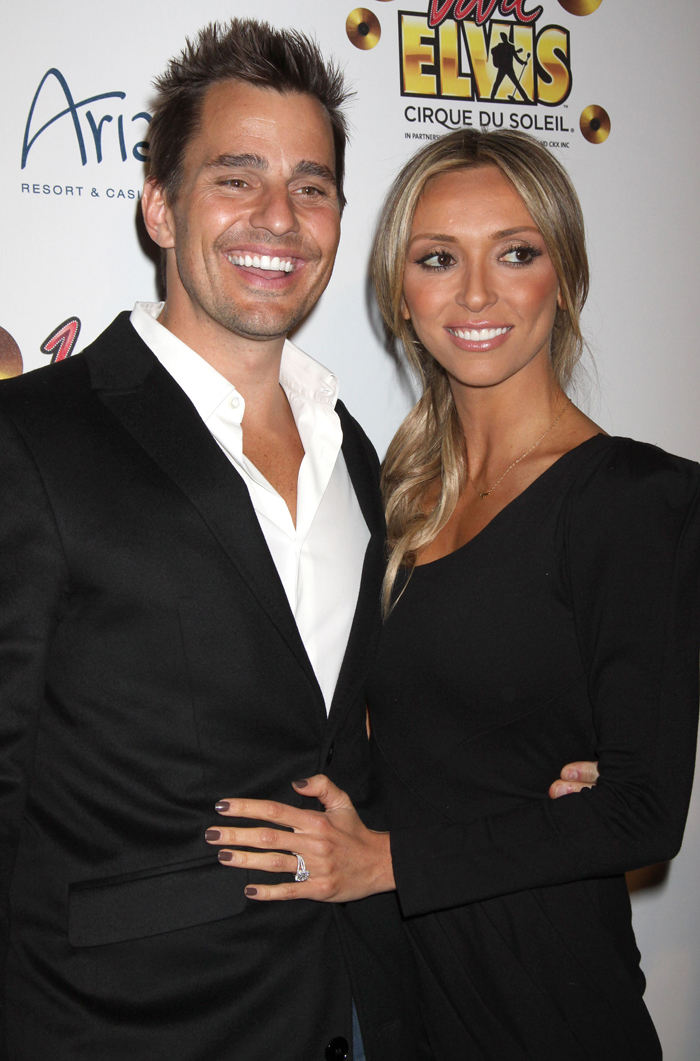 To begin, I'd like to apologize for the dated nature of these photos of Giuliana and Bill Rancic, which are all from 2010 and 2011 because they haven't walked the red carpet as a couple this year. They're both so ridiculously tan in these pictures, but Giuliana has toned it down somewhat since then. Did you see her at the Oscars? You can photos of her here, and I think her dress was a wrinkled mess, but her hair looked great. She lost the stringy extensions, and the new shoulder-length cut plus the brunette shade really flatter her face. She looked pretty great.
Anyway, back to Bill and Giuliana as a couple that is prone to red carpet displays of public affection. These two tend to be over the top in their declarations and probably even cuddle after sex, which is fine if you're into that sort of thing. Now Giuliana has supplied her personal recipe for a happy marriage after baby — put your marriage first and your child second. Hmm, them's fighting words to the parental brigade. Here are the details: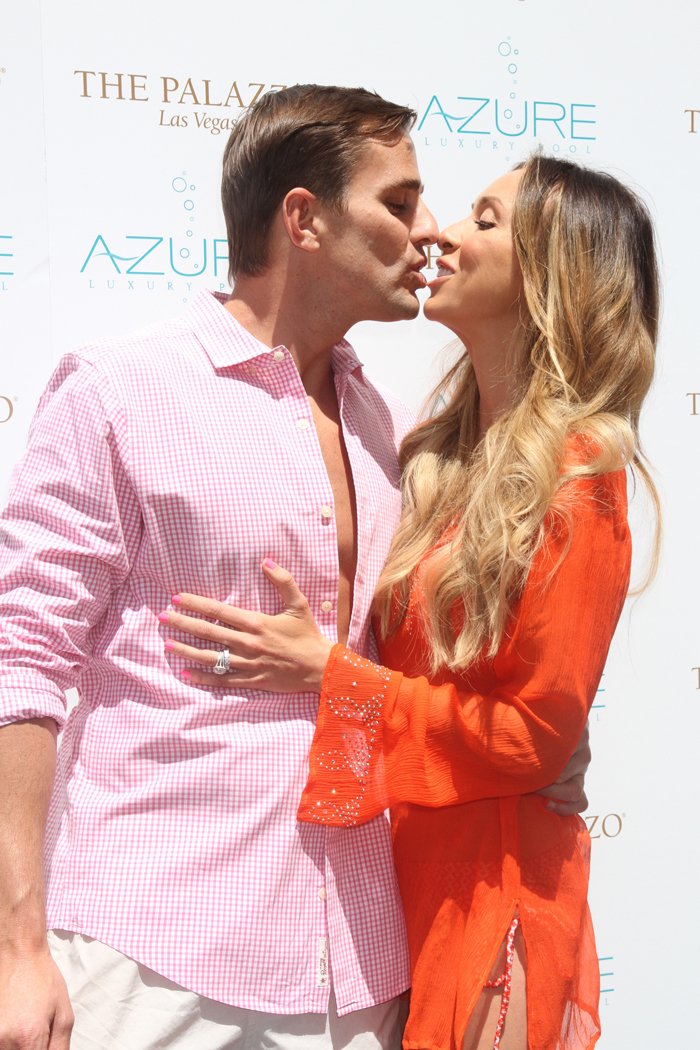 Marriage over motherhood? Yes, says Giuliana Rancic, who welcomed baby boy Edward Duke via surrogate last summer with husband Bill Rancic.

Speaking to Us Weekly on Feb. 26 at a Toast to Red Carpet Style event hosted by Crystal Light Liquid and the E! News host, Rancic shared the secret to their happy marriage: She and her husband make their relationship a priority, even when there's a "cutest baby ever" in their life.

"We're husband and wife, but we're also best friends, and it's funny because a lot of people, when they have kids, they put the baby first, and the marriage second," says the 37-year-old breast-cancer survivor. "That works for some people. For us, I find, we put our marriage first and our child second, because the best thing we can do for him is have a strong marriage."

"So we're even stronger than we ever were before and even imagined we could be," continues Rancic, who recently reported from the Oscar red carpet for E!. "Like Oscar morning, Duke wakes up, like, twice during the night because he's so hungry and wants to eat every 4 hours. So Bill, like, no question was like 'I got it. Tonight you get a good night's sleep.' And when Bill has shoots the next day or meetings the next day, I do it…. It's kind of amazing…. I always say to Bill, 'You were my first baby,' because he was! He was my first love and my first baby and Duke is my second baby."

The couple, who have plans for a second child ("We'd love to do it, so hopefully it's sooner rather than later," she says), also makes sure to schedule in time for date nights. "We do it all the time. I had Oscars and then Fashion Police, and now I'm done. Awards season is over. So last night Bill surprised me. He had Chicago deep dish pizza flown in from Giordano's!," the reality star tells Us. "He knows after awards season, I go to town! We had that and some frozen yogurt for dessert and…walked around Santa Monica. It was sweet!"
[From Us Weekly]
I see what Giuliana's saying about her relationship with Bill, but I think she's really just talking about sharing the parental responsibilities between the two of them and probably also taking time out for special dates. She's gushing, and it sounds a bit insensitive to all the parents out there who don't have the resources to dump their kids with nannies (or whomever) just to enjoy special couple time. And a lot of parents actually prefer not to do so because they feel like they'd spend entire outings worrying about their kids. Yet Guiliana does make sense in that if the marriage fails, that doesn't benefit the child at all. I don't think that Guiliana and Bill would neglect their baby in any shape or form. This is probably more of a case of them being very effusive about their lovey dovey ways.
Now for that last ridiculous paragraph … does anyone actually believe that Giuliana actually ate deep dish pizza after the Oscars? I've always wanted to try that Giordano's place. They actually pre-make the pizza, put it on dry ice, and ship it anywhere in the United States. All you have to do is pop it in your oven for authentic, Chicago-style pizza. Yum.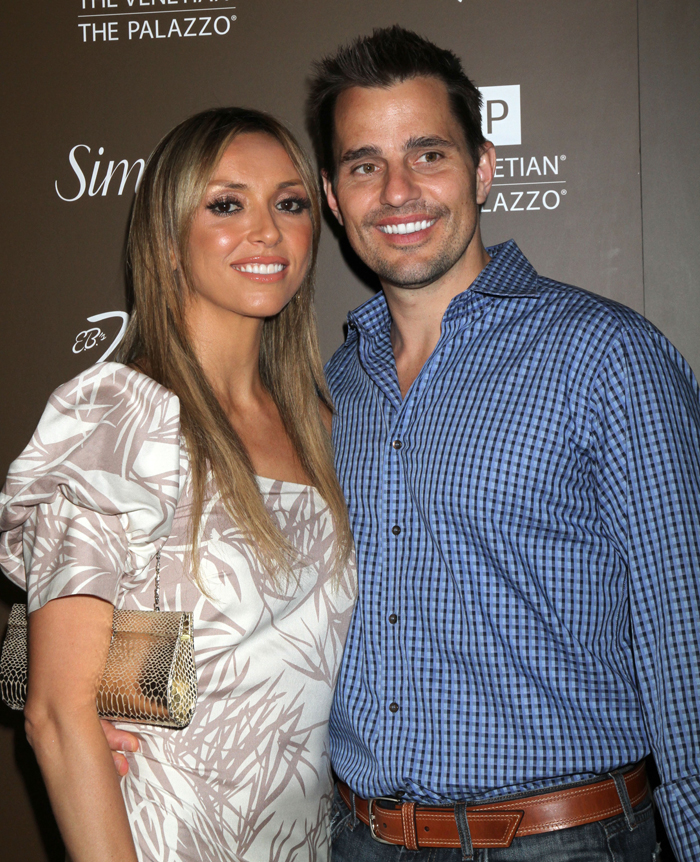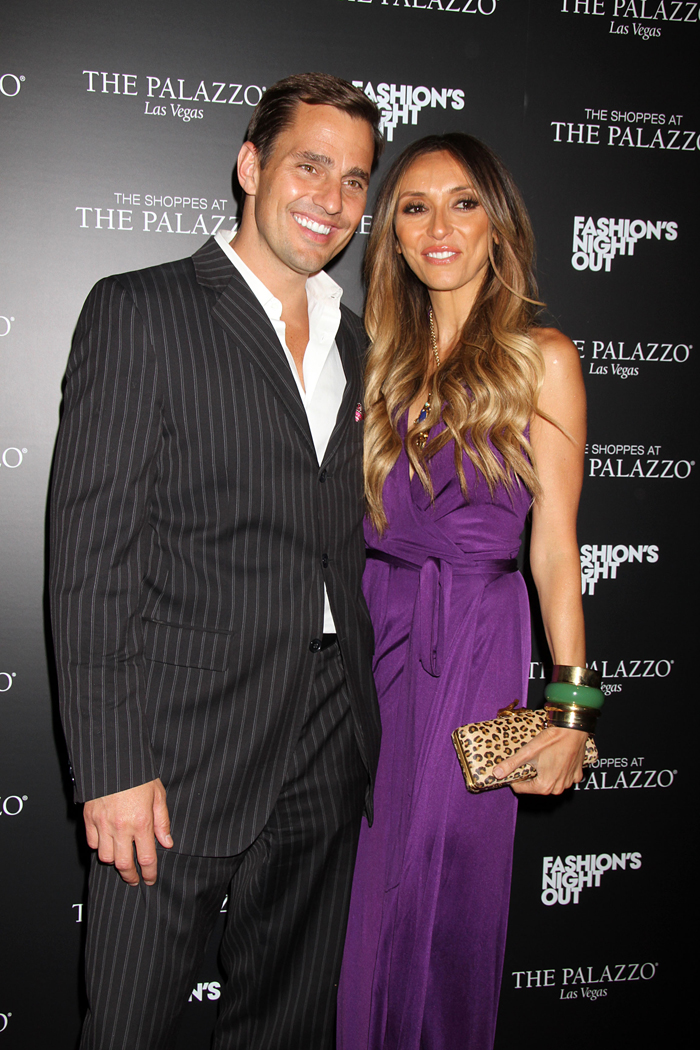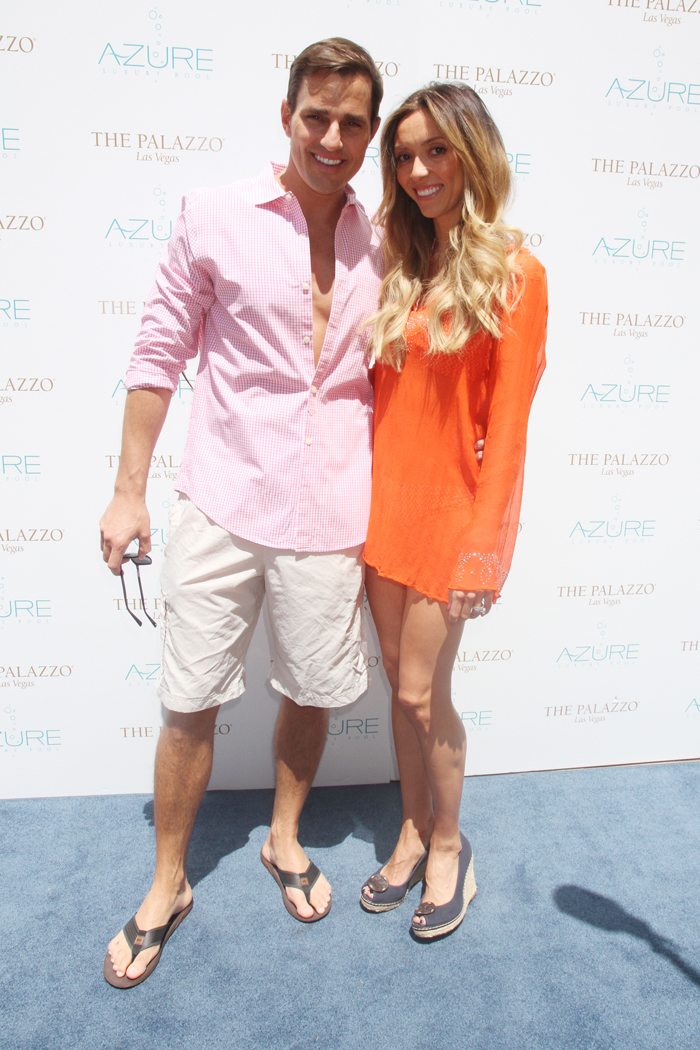 Photos courtesy of Fame/Flynet and WENN