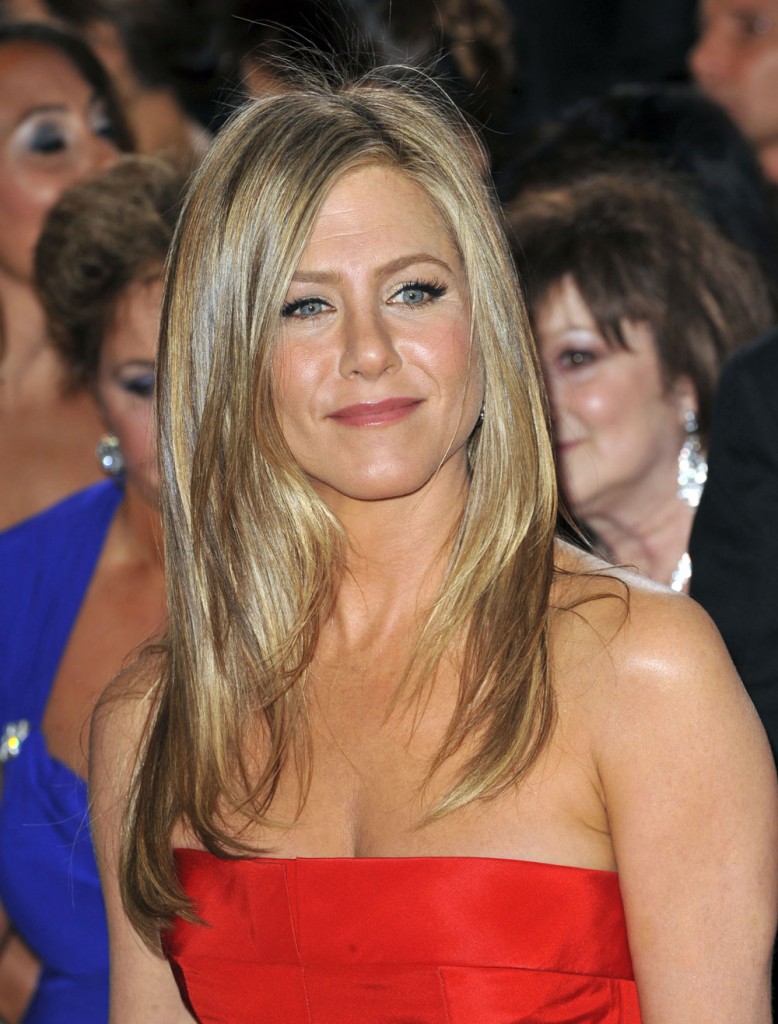 People Magazine has a new video interview with Jennifer Aniston's longterm hairstylist, Chris McMillan, discussing her Oscar styling and his other favorite hair looks. It's telling to me for a couple of reasons. One is that McMillan explains Aniston's very staid, very consistent Oscar night styling as her own choice. He's nice about it, but makes it clear that's what she wanted. He says "She wanted to keep the makeup natural and the hair natural. I think it's about, at this point, being really comfortable on the red carpet." Of course it was Aniston's preference, but it's still interesting for me to hear it straight from her hairstylist.
The other thing is that McMillan absolutely gushes about how great the short edgy pixie cuts look on female celebrities like Charlize Theron and Anne Hathaway. He says those women had the best looks of the night "except for of course besides Jennifer Aniston always." He explains that "short hair incorporates amazing on the red carpet" and adds "their hair looked really modern and simple and chic."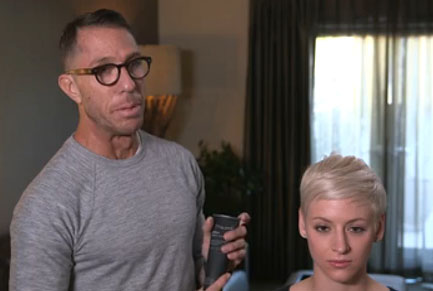 He calls Michelle Williams "my girl," and in the video he's working on a lovely model with a short cut similar to Michelle's current style. He calls Michelle "the representation of short hair last year" adding that there's "Nothing chicer [than short hair], it's fashion. It's true fashion. My inspiration for short hair has always been anywhere from Twiggy to Mia Farrow in Rosemary's baby."
McMillan than goes on to style the model's hair with some product and she ends up with a look similar to Miley Cyrus. He ends the video with the sentiment "there's a short haircut for everybody."
My question is – is this his way of deflecting blame for Aniston's same old same old Oscar look and explaining that it wasn't his decision? He loves short hair and thinks it's amazing, but she wanted to be natural and comfortable.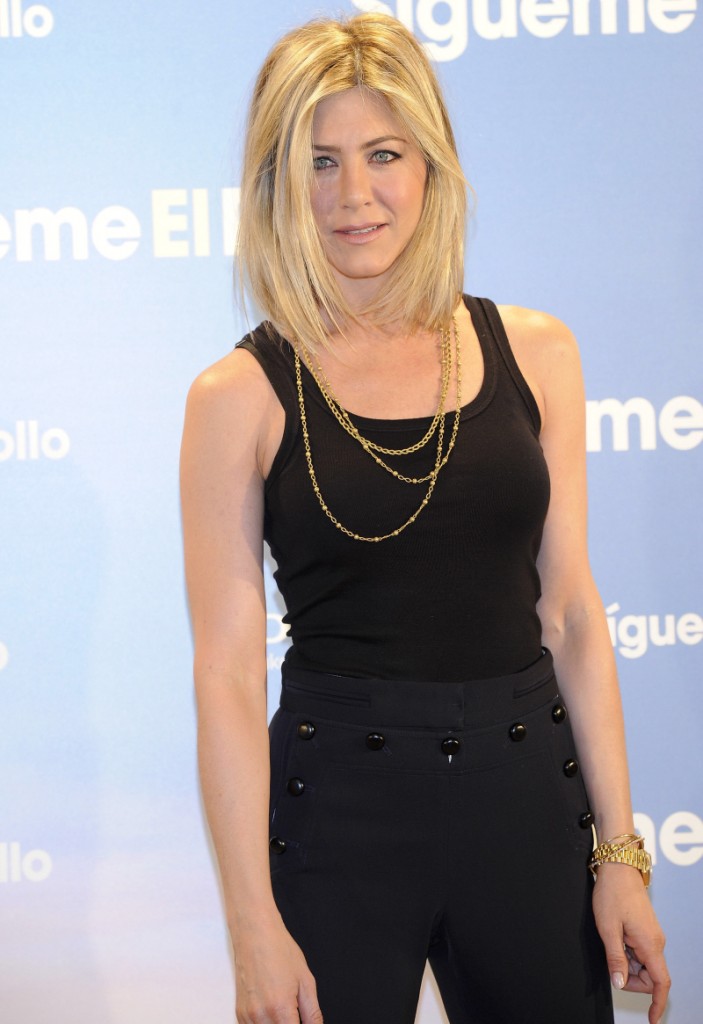 Remember when Aniston got an updated hairstyle a couple of years ago, which she sported during her promotional duties for Just Go with It? Back then McMillian described it as a "hairline bob" and it was a kind of edgy angled bob that he said was inspired by Julie Christie. That didn't last long at all, Aniston was rumored to hate it, and she grew it out and put extensions in to get back to her regular length. So at some point McMillan probably stopped trying to convince her to change it.
I have long hair about Aniston's length and I'm attached to it so I get why she didn't like it short, but I also mix up the style and will curl it, straightiron it or wear it up. I would be kind of mortified to show up at the Oscars with my "everyday" hair and makeup, is what I'm saying, since I see it as a missed opportunity. As someone who's into hair and makeup, that's the impression I got of Aniston's Oscar look, and that's basically what the commentators on E! were saying about it too.
Her styling reminds me of Duchess Kate insisting on doing her own makeup before her wedding. It's a huge day in your life, a day when a change in makeup and hair is definitely in order for the occasion. If you're scared about it do a trial run, but don't just stay with the familiar because you know it looks good. So do other looks!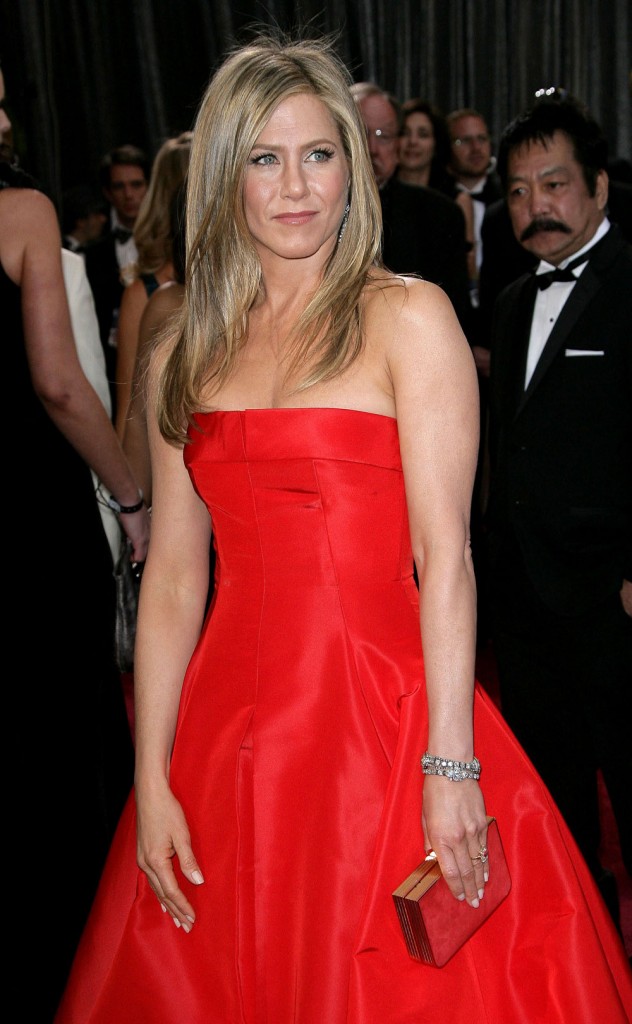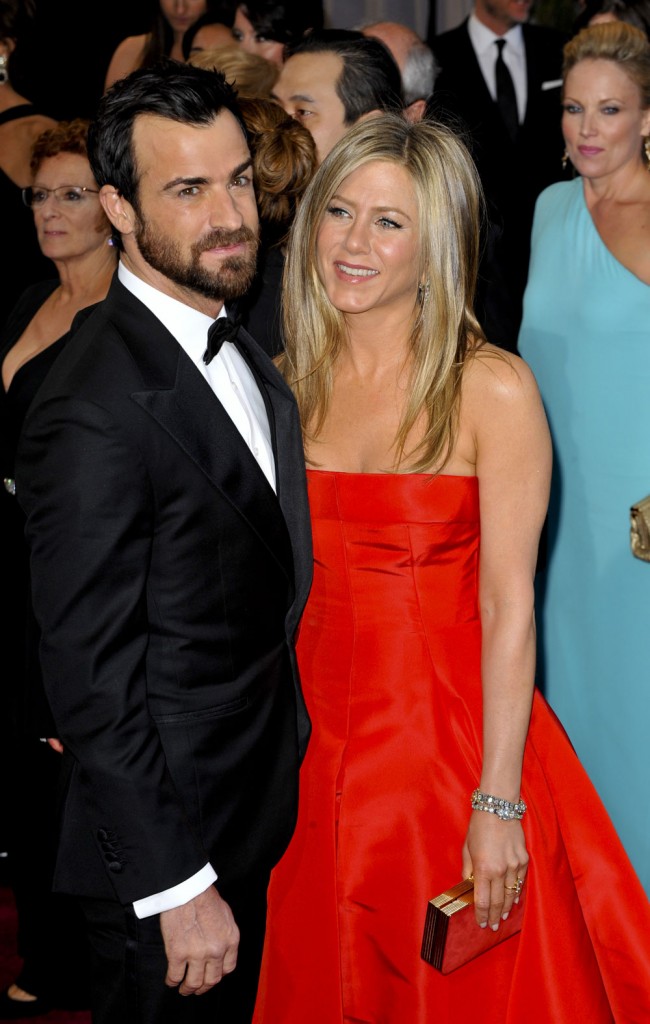 This haircut was cute and flattering but it didn't last for long.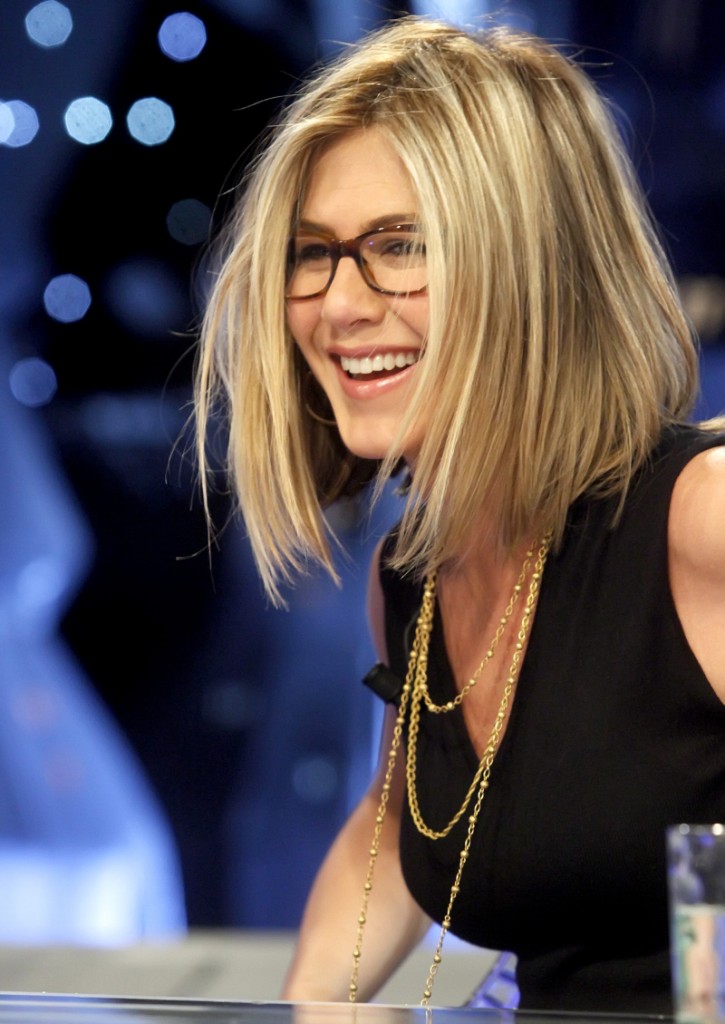 Photo credit: WENN.com and FameFlynet