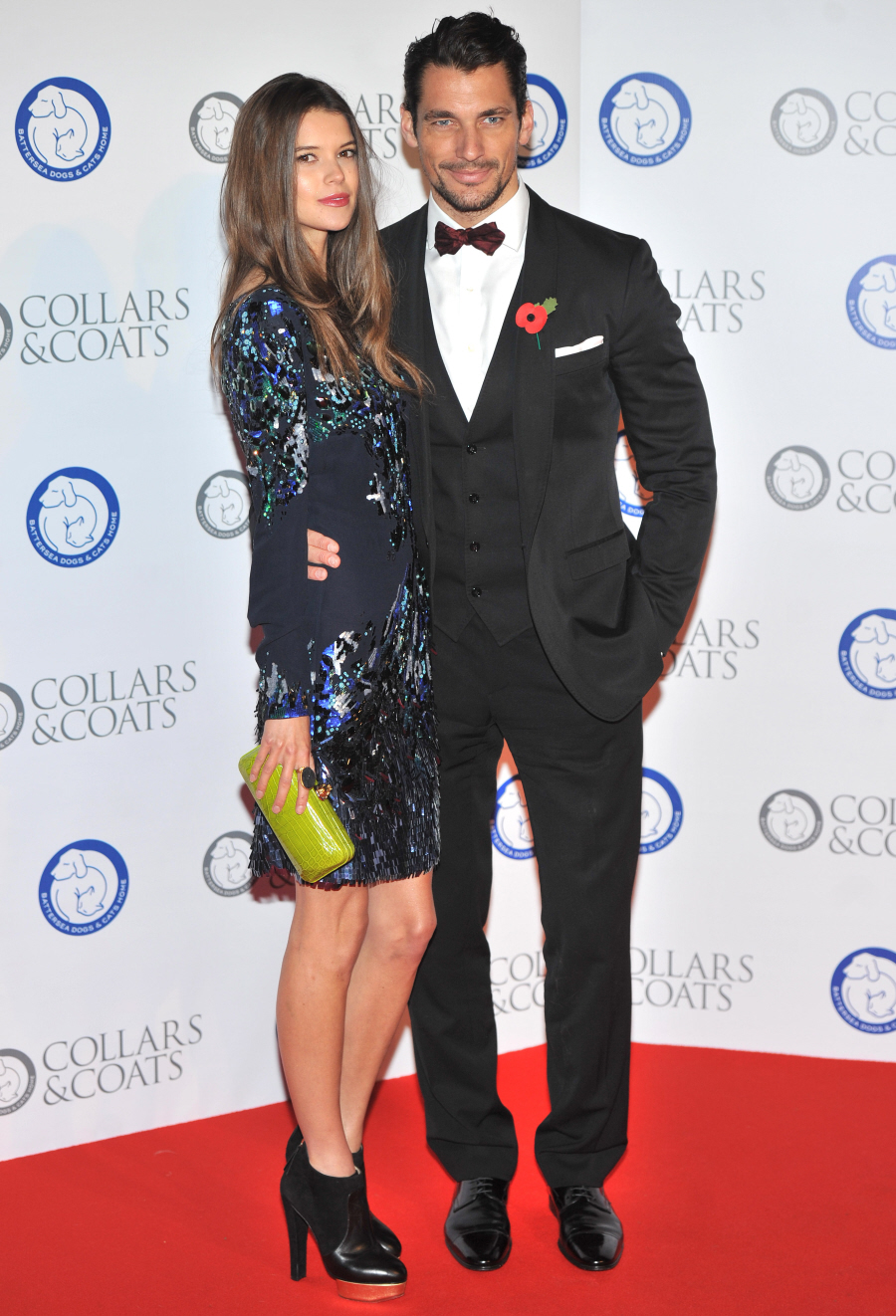 In the some-odd three years I've been in love with English supermodel David Gandy, he's had an assortment of girlfriends. I tend to think he's probably a serial monogamist – he likes having a girlfriend, an "official", and he's fine with letting people know when he has a girlfriend, he's fine with walking red carpets with the girlfriend, and he's even okay with his girlfriends talking about him in the press. But I think Gandy struggles with the next steps – like, moving in together 100%, or getting engaged, etc. Gandy's #1 priority is himself, his career, squeezing out everything he can get from his modeling days. I guess he figures he'll "settle down" once his crazy ride is over.
Anyway, after breaking up with Mollie King one year ago, Gandy did the single guy thing for a while, allegedly hooking up with a handful of somewhat high-profile women (Lily Cole?), and then last fall he began dating a fellow model named Sara Ann Macklin. They stepped out together in London several times, and I welcomed her to the fold because I didn't know David Gandy dates brunettes. Well, David just confirmed that the relationship is over!
David Gandy, the ubiquitous model, has topped the lists of desirable men in innumerable women's magazines over the years, but this weekend he admits that he is off Sara Ann Macklin's.

One year after he started dating his fellow model, he says the relationship is over. "The decision was mutual," Gandy, 33, tells Mandrake at an auction to raise money for Comic Relief at the Royal Opera House. "We tried, but just couldn't make it work. We are still friends, though."

Gandy was spotted with Laura Whitmore, a 27-year-old Irish television presenter that he had once dated, at the charity event. He says, however, that they were just "catching up" and he is now officially a singleton again.
This seems to be his M.O. – he doesn't make it longer than a year with a girl, and the ladies are usually beautiful/pretty and some kind of model or attractive woman in the media or entertainment industry. My guess is that Gandy will date around without an official girlfriend for a few months and then he'll find someone new. Rinse and repeat. That is, until he meets me, of course. He'll want to marry me, obviously.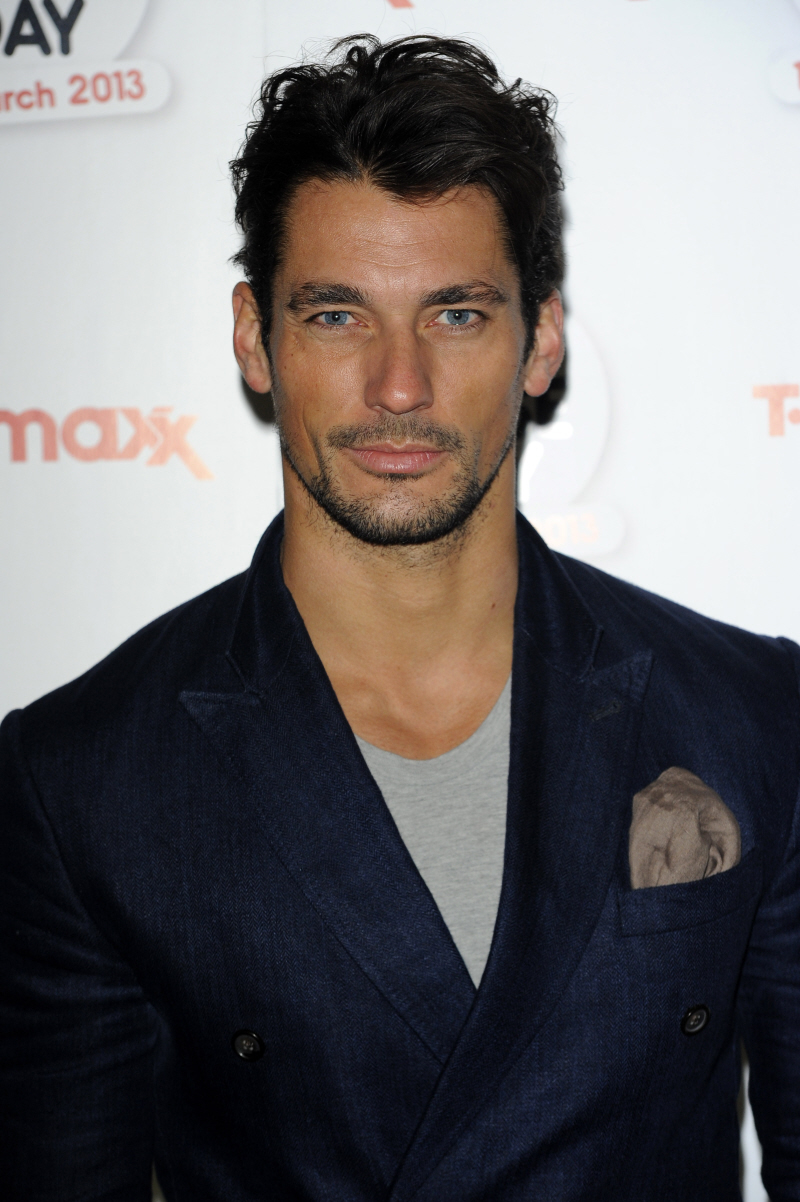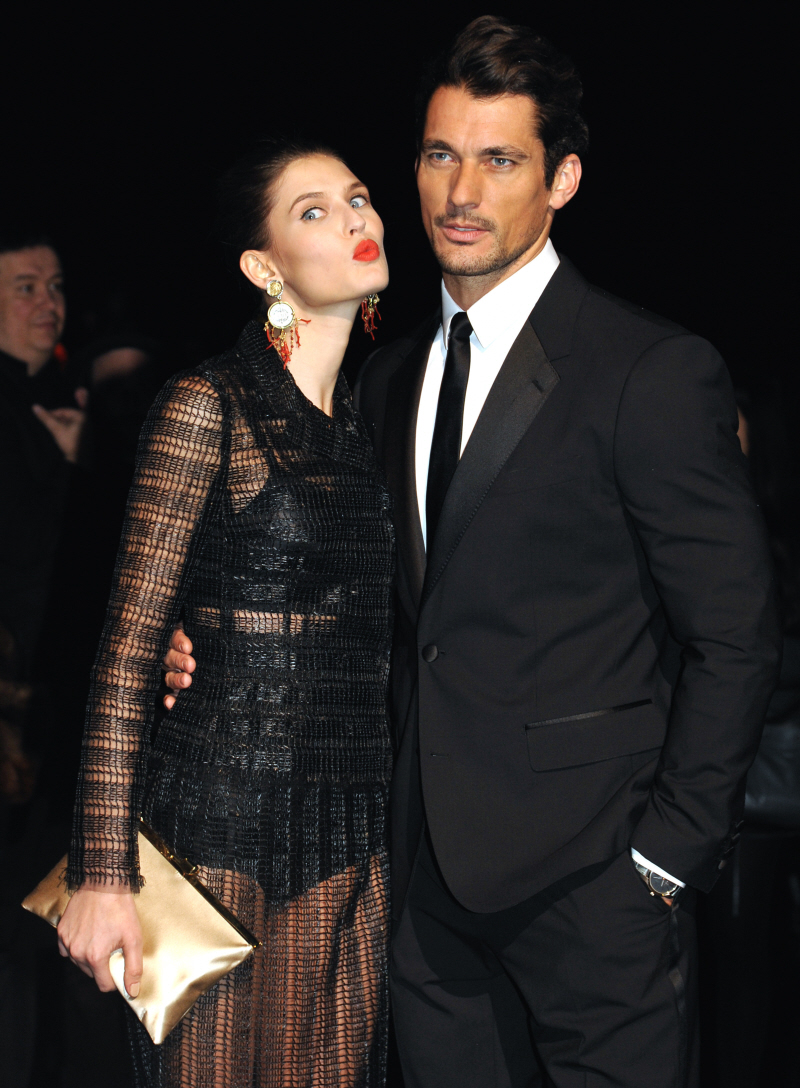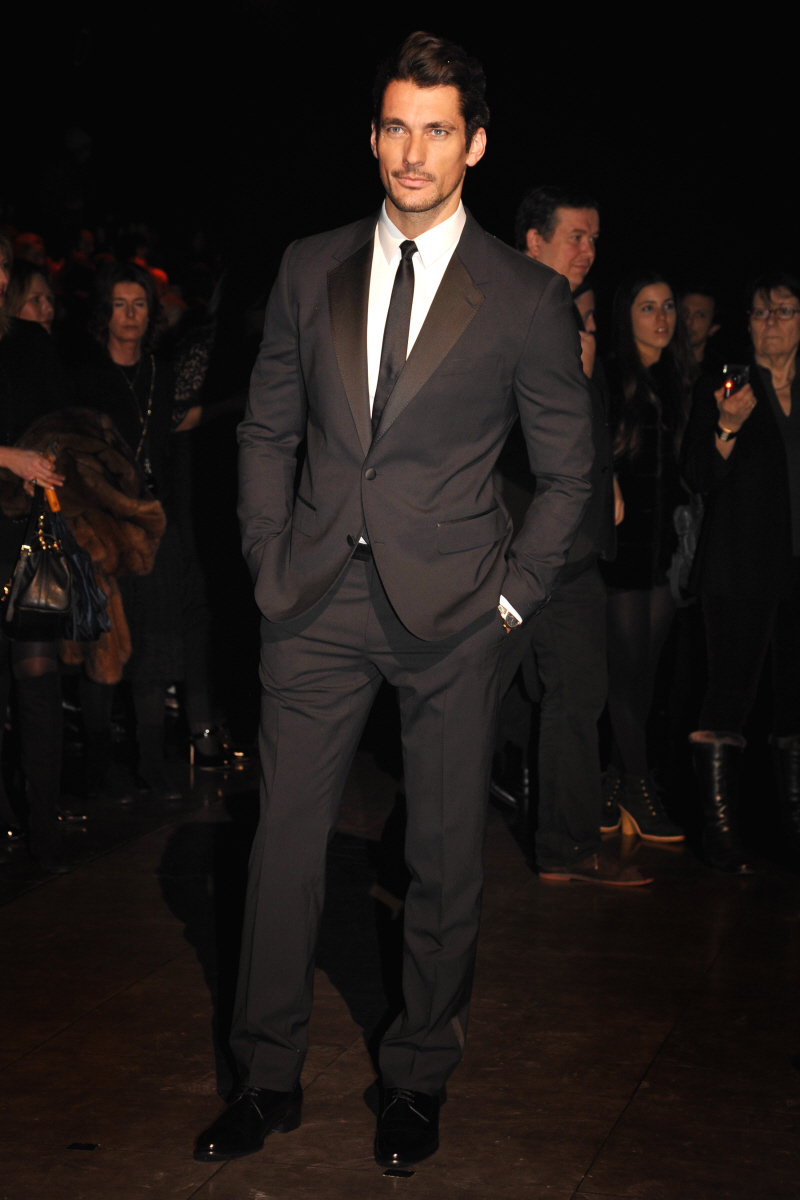 Photos courtesy of WENN.