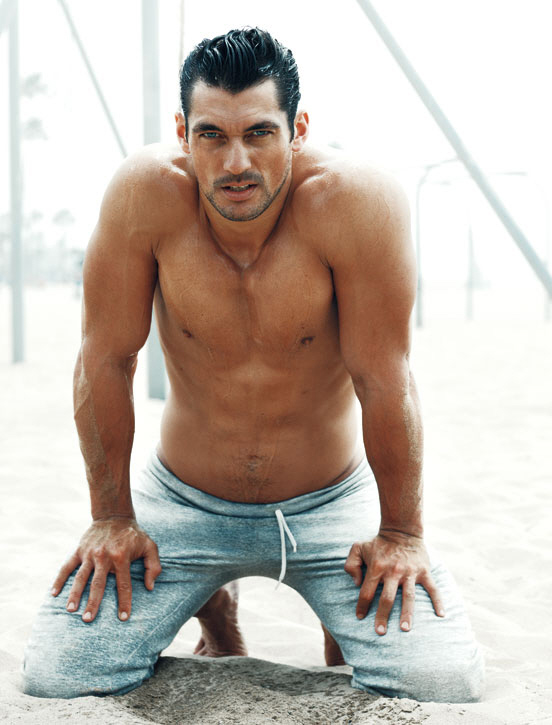 THIS is single again. Hallelujah! Last summer, the sad news (for me) came out – British model and reigning "BLUE STEEL" Forever-Face David Gandy was dating a girl who I didn't approve of – and yes, he needs my permission! Gandy is considered the top male model in the world. He's currently the face of Dolce & Gabbana, and he has more than a dozen other ad campaigns going, plus he scores magazine cover after international magazine cover. He's in demand all over Europe, Asia and even America. He blogs for Vogue UK, and he's looking to get into acting too. His girlfriend was Mollie King, the lead singer of The Saturdays, a girl-group only popular in the UK. As soon as David and Mollie began dating (and I mean, like, a WEEK into the relationship), Mollie began giving interviews about David. It was a famewhore move, and I was kind of disappointed in Gandy for sticking with her for so long. Well, it's finally over between them. Gandy confirmed it during a recent event:
Mollie King and David Gandy have ended their nine-month relationship after revealing their demanding schedules were getting in the way of love.

There had been speculation during the week that the Saturdays singer and the Dolce and Gabbana model were no longer an item; rumours that Gandy confirmed at a pre-Baftas party at London's Savoy Hotel.

'Sadly me and Mollie have split,' the 31-year-old told the People at the Esquire magazine Orange Rising Star pre-Bafta party. 'It just wasn't the right timing and we were both so busy. I have been over in the States three times this month and a relationship can't take that.'

News of the split comes just months after reports the couple were looking to move to India and settle down together. Gandy was full of praise for his ex, however, adding that well-wishers should not rule them getting back together.

'Mollie is an incredibly beautiful, lovely girl and so grounded,' he said. 'But it just didn't work out. Maybe in a few years when we are at different stages in our career we can make it work.'

Mollie, 24, who began dating Gandy last April, had spent the last week recuperating at home with her mum.

She told her 450,000 followers on Twitter that being back at home had its perks.

She tweeted: 'Been staying at mums this week, it's the best "hotel"!!! …Although not sure what the reaction would be to late night room service!!!!'
[From Metro]
Well, he's nice about the breakup at least. It sounds like he was the one to dump her, right? As far as I know, David's dating history tends towards models or slender model-types. There was a rumor about David and Lily Cole just before he got with Mollie, which… I don't think much of Lily Cole either. So does this make Gandy more accessible, the fact that he dates girls who aren't all that?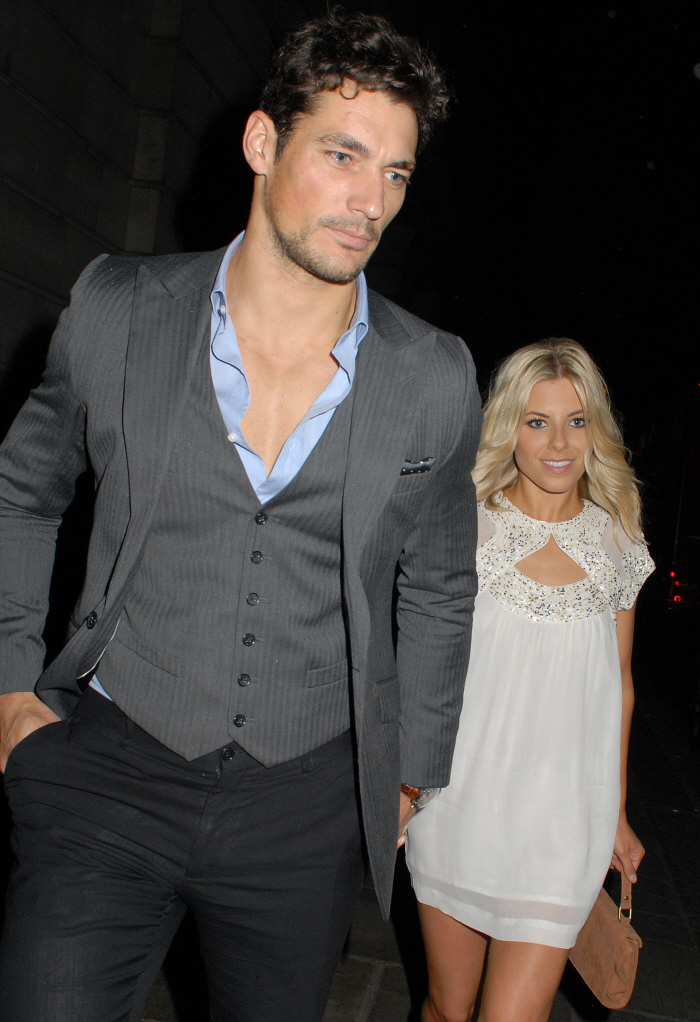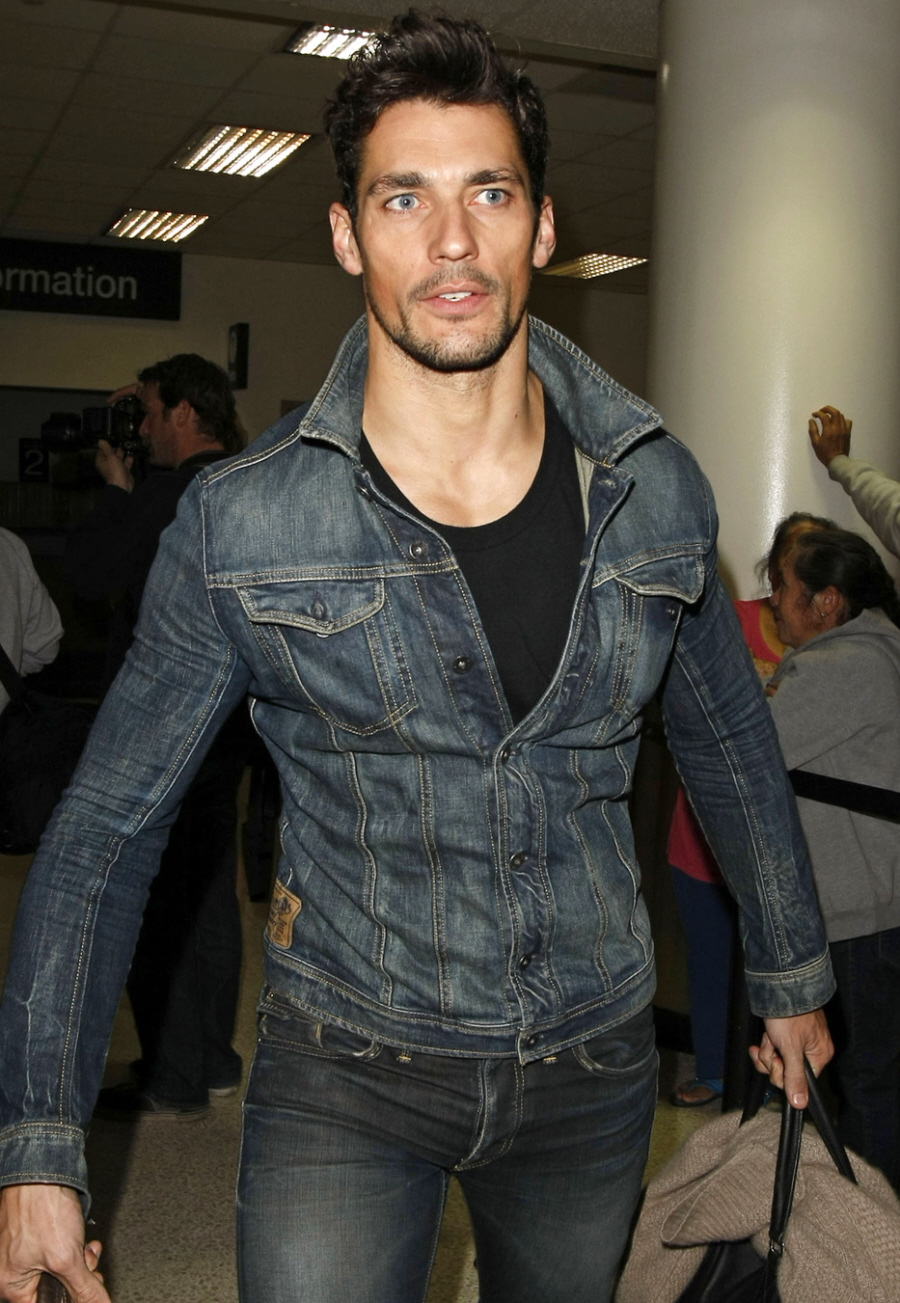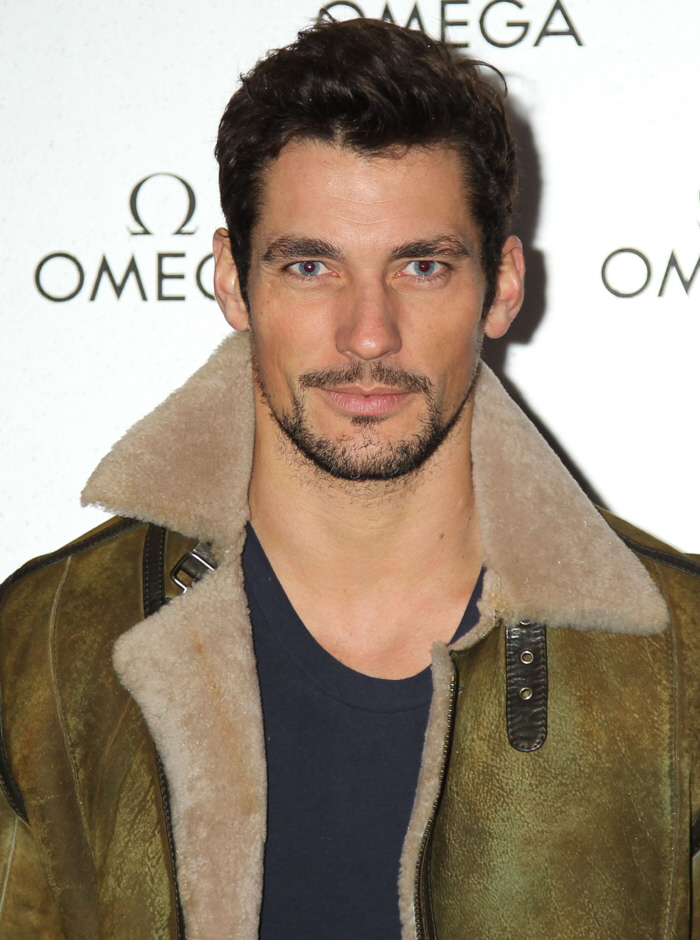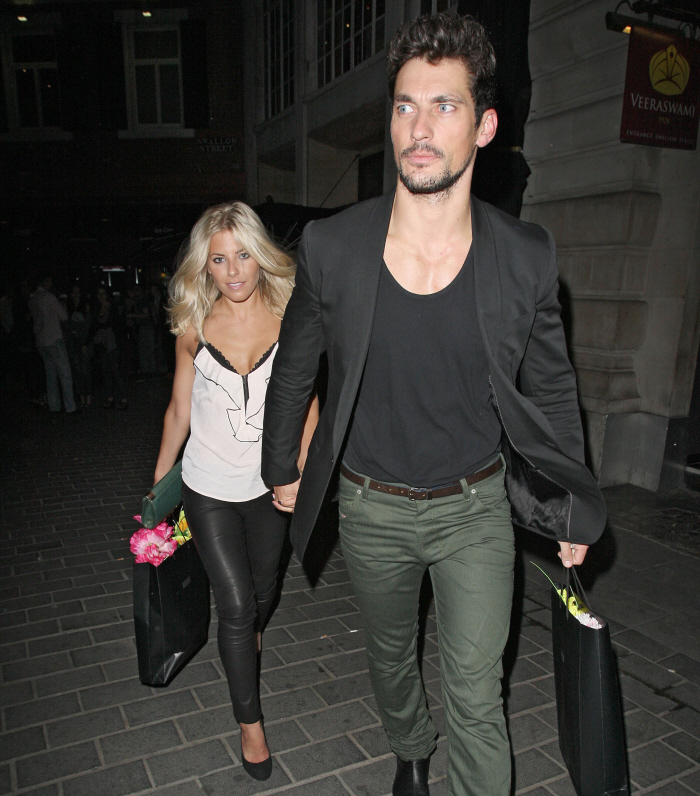 Photos courtesy of Pacific Coast News, WENN and Details Mag.