Rumorfix got a new red carpet interview with Courtney Stodden, which they parceled out into a couple of bite size quotes, each hysterical in their own right. I'm having fun imagining I'm the woman interviewing Courtney, because she's got a smirk on her face the whole time and I can guess what she's thinking while she strives to be friendly and not break out into a laughing fit. Courtney is of course the 18 year-old girl who became famous for marrying a now 52 year-old washed up character actor, Doug Hutchison, when she was just 16. She's trying for some kind of singing career, and refuses to do the multiple p0rn roles she's been offered, and for which she insists on dressing the part.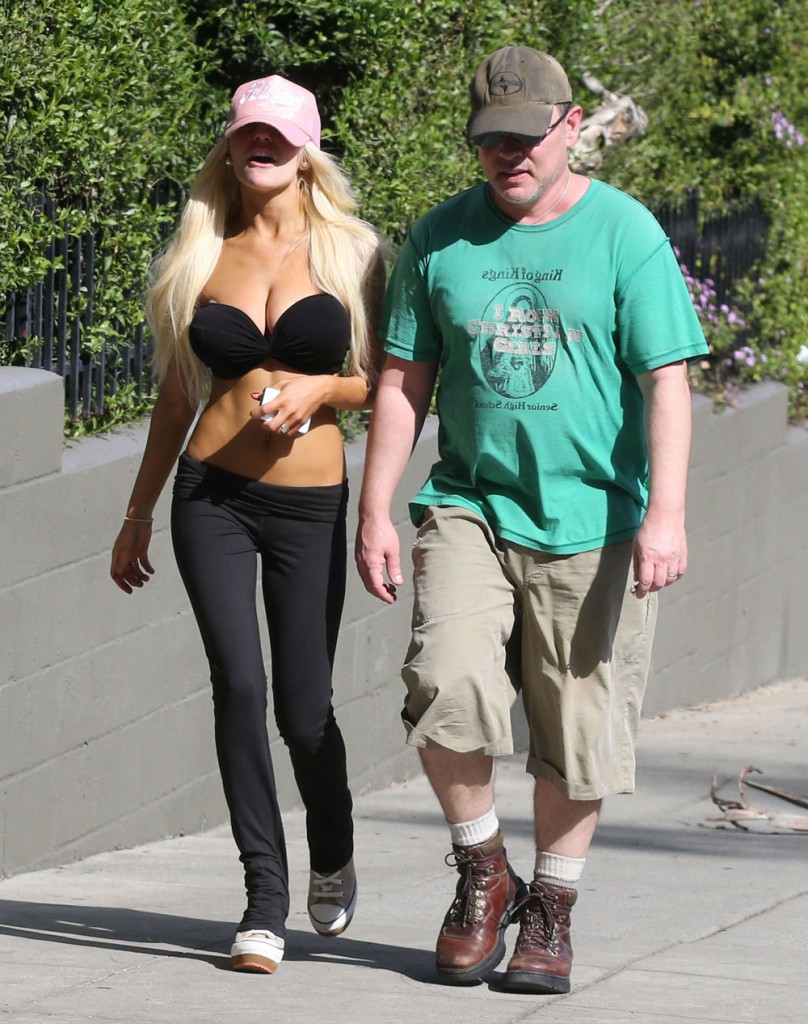 In these photos Courtney is out "jogging" with Doug (or walking or something, the photo agency says they're "jogging), and at least she's wearing somewhat sensible shoes instead of those lucite stripper heels she's so often seen in. We can get a clear view of her fake boobs and day glow orange spray tan. She looks especially ridiculous next to her husband, who's dressed like he's about to work in the garden. What is it with these people and horrible footwear?
Getting back to Courtney's interview with RumorFix, here are her quotes:
On why she compares herself to Marilyn Monroe
I look back to the pin-up days, to Jayne Mansfield, Brigitte Bardot, Marilyn Monroe and those beautiful, iconic women. So I want to be iconic, you know, and I feel like I am. I'm different, I married young. Those women were old souls, and I feel like I can connect with them. We're both old souls and we're having fun, and being glamorous and flirty.

On who she wants to sing with
If I could sing with anybody… maybe Maroon 5, Britney Spears.

Who she would compare her voice to
I would say Britney Spears maybe. I mean my voice is kind of like Cher believe it or not. One of these days I'm going to record a song that really shows my talent.
If you have a very high tolerance for bullsh*t you can watch Courtney's latest video yourself and see if she sounds like Cher. The girl chipmunks put out better, less annoying music than this, and I'm sorry for insulting The Chipettes, they didn't deserve the comparison.
Anyway here's your daily dose of "iconic" Courtney. I used to think she was in on the joke, but I seriously doubt it. We also have some photos of her music video release party on February 10th. We already covered these and yes, she is wearing light up panties and working a pole.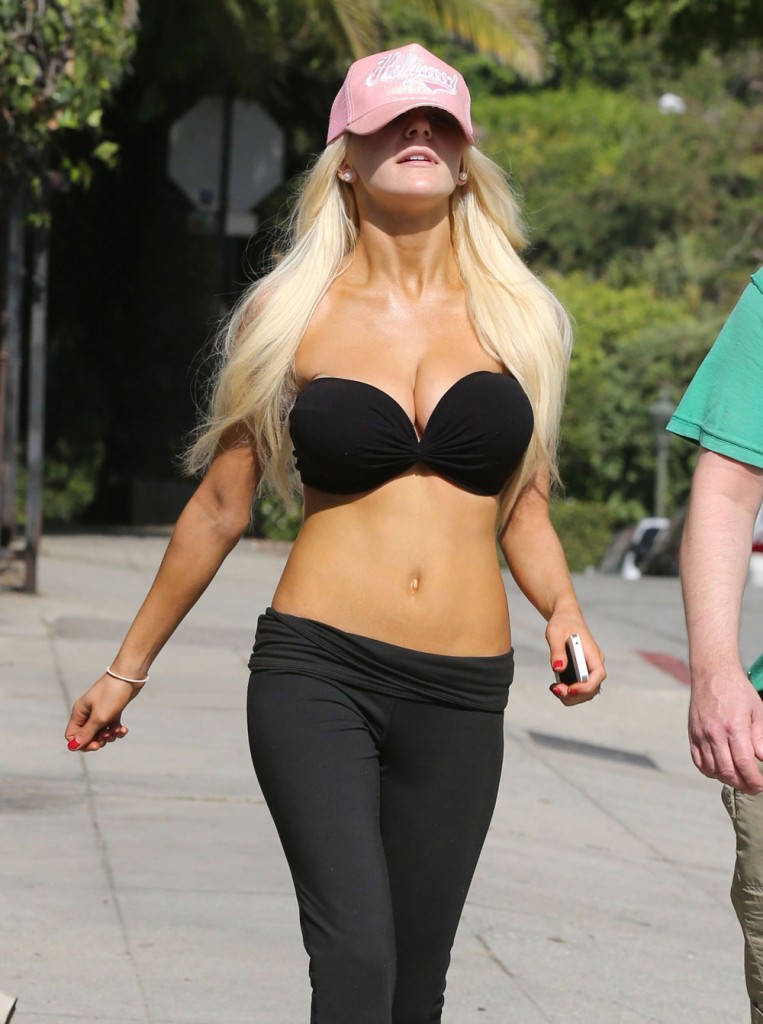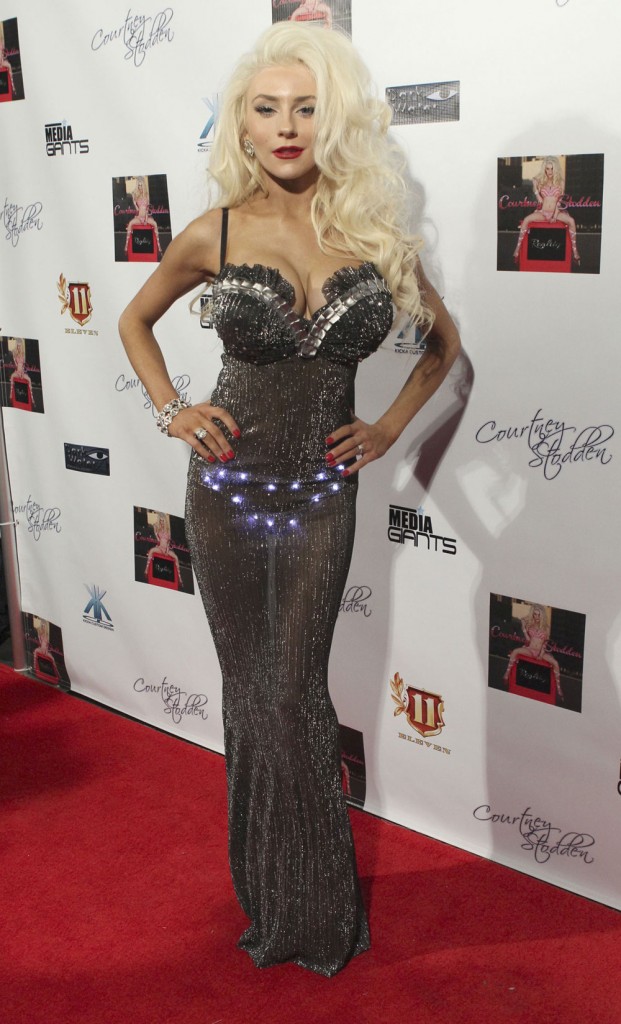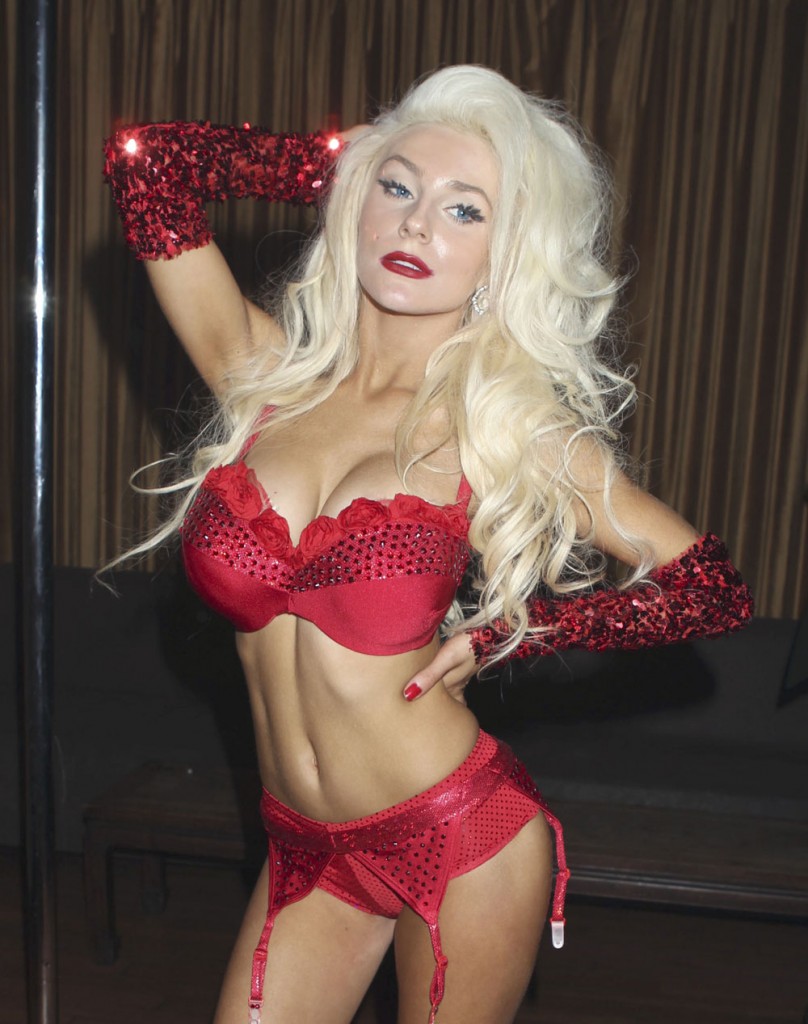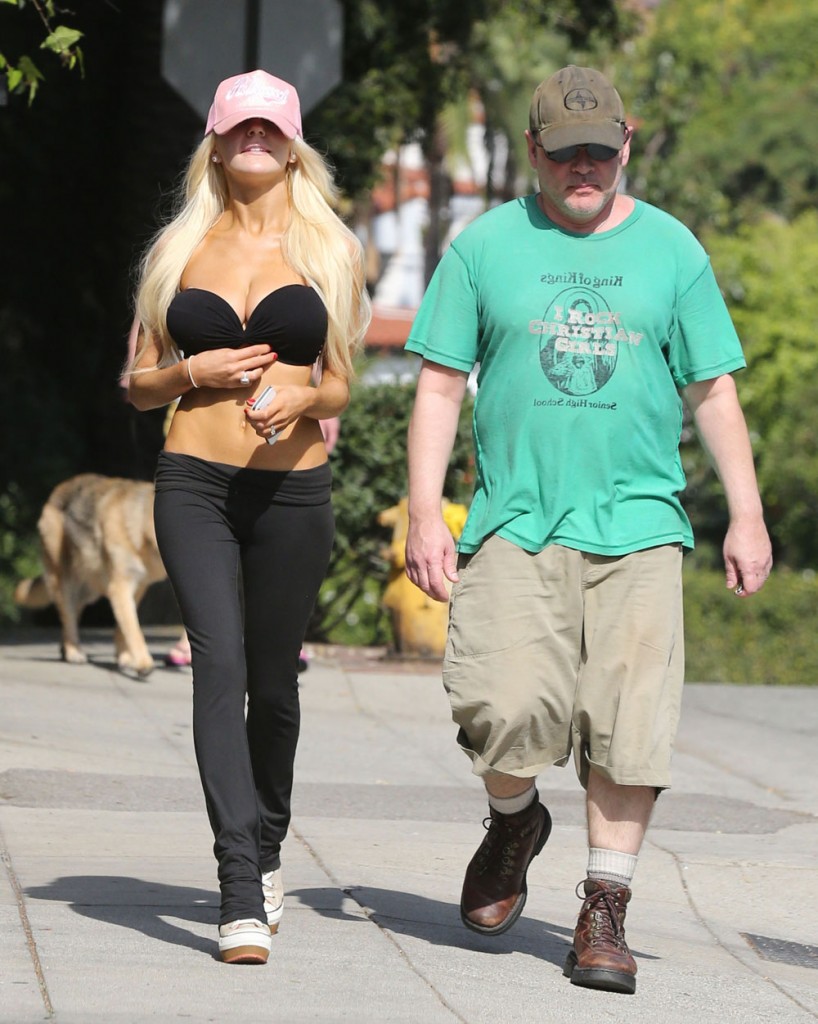 Photo credit: FameFlynet