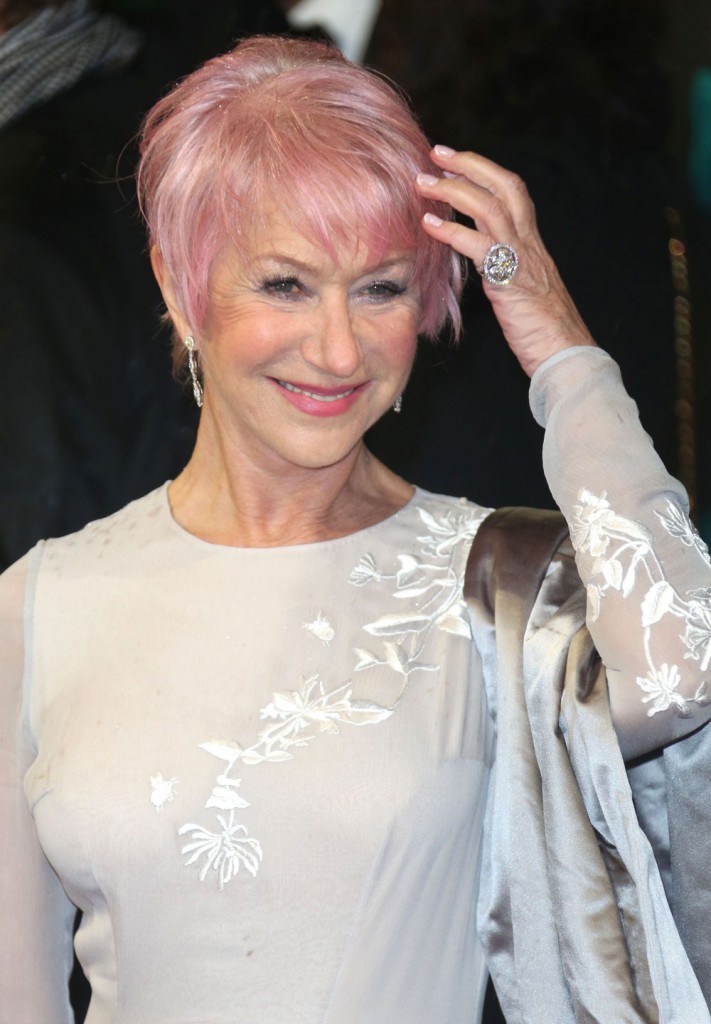 Helen Mirren is back to her sassy short blonde hair, but she turned heads with cotton candy pink hair at the BAFTAs last month. For some reason, most likely her awesome attitude and personality, she rocked a color which would have looked ridiculous on most women half her age. Some may think that Helen did it for a role, but that wasn't the case. It turns out that she had inspiration in the form of trashy American reality television. In an interview on BBC One's Breakfast show, Helen admitted that the haircolor was temporary, and that she was inspired by a contestant on America's Next Top Model who used a five day wash-out pink dye. That's cute!
The Oscar-winning star has admitted to having an 'obsession' with the US show, which is presented by fierce model Tyra Banks.

"I'd been watching America's Top Model which I'm obsessed by," she told BBC Breakfast while promoting her new play The Audience.

"This girl had her pink hair and I noticed because it came out really quickly so there she is with really pink hair and then five days later it's all gone so I thought that would be cool, I might have a go at that".

Mirren, who is taking up the role once more of the Queen, insists that she doesn't want to be only known for playing the monarch after having starred in Stephen Frears' critically acclaimed 2006 movie.

"I didn't want to become the actress who plays the Queen if you know what I mean, I don't think that's very nice for me and it's not very nice for the Queen," she said.

But of her play, which will run in the West End until June, Mirren said that she would have felt like "an idiot" if she had rejected the role after meeting the rest of the cast.
I think Helen is referring to Sophie Sumner, who won ANTM: British Invasion last year. She had pink hair, and Helen clarified in another interview that Sophie was her style inspiration. She said "Well, the British girl who won, she had pink hair, and I thought: 'That looks really pretty.' So I'm copying her, basically."
Helen is currently starring on stage in London in a West End production of "The Audience," which is on until June. She plays Queen Elizabeth II again, having taken home the Oscar for her portrayal of the monarch in the 2006 film The Queen. The play focuses on meetings that the Queen may have had with various Prime Ministers throughout British history. In her BBC interview (you can watch it here if you're in the UK) she explained that she was reluctant to play the Queen again, but that she was convinced by the quality of the work.
There are some additional quotes from Dame Helen which are getting press. She's interviewed in this month's Vogue UK, and she admits that she tried to have children but that it didn't happen for her. Helen has previously said that she has "no maternal instinct whatsoever" and that "motherhood holds no interest for me." In Vogue she admits that she tried, saying "It was not my destiny [to be a mother]. I kept thinking it would be, waiting for it to happen, but it never did, and I didn't care what people thought." Helen has been with her current and only husband, Taylor Hackford, since she was around 41. She's 67 now and she can still rock pink hair like a young model.
You can see Helen's Vogue pictorial here. She looks absolutely regal.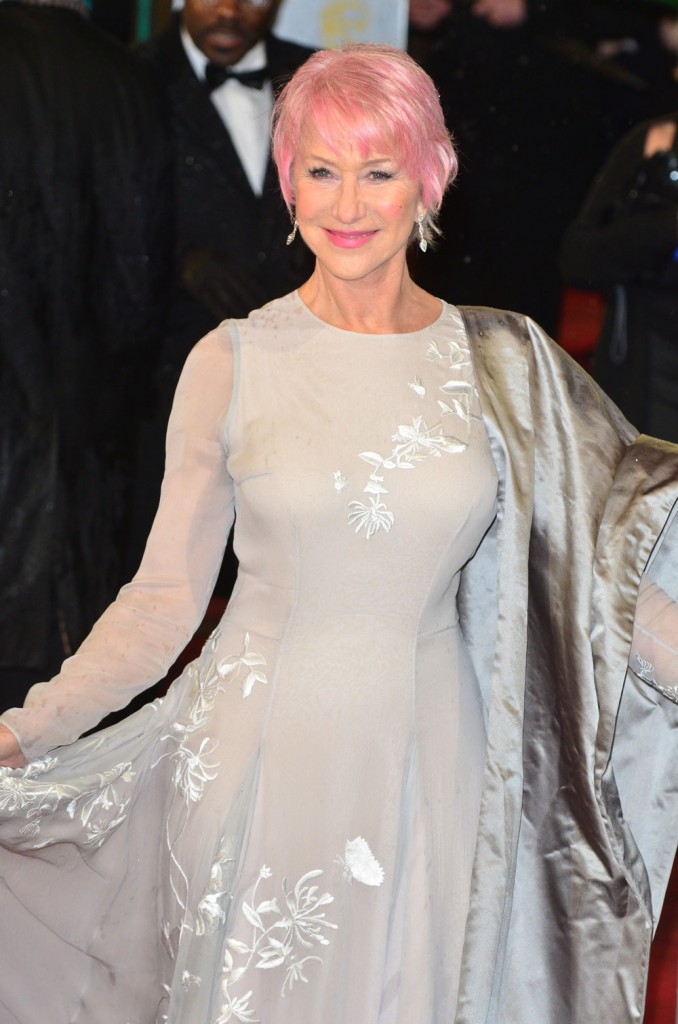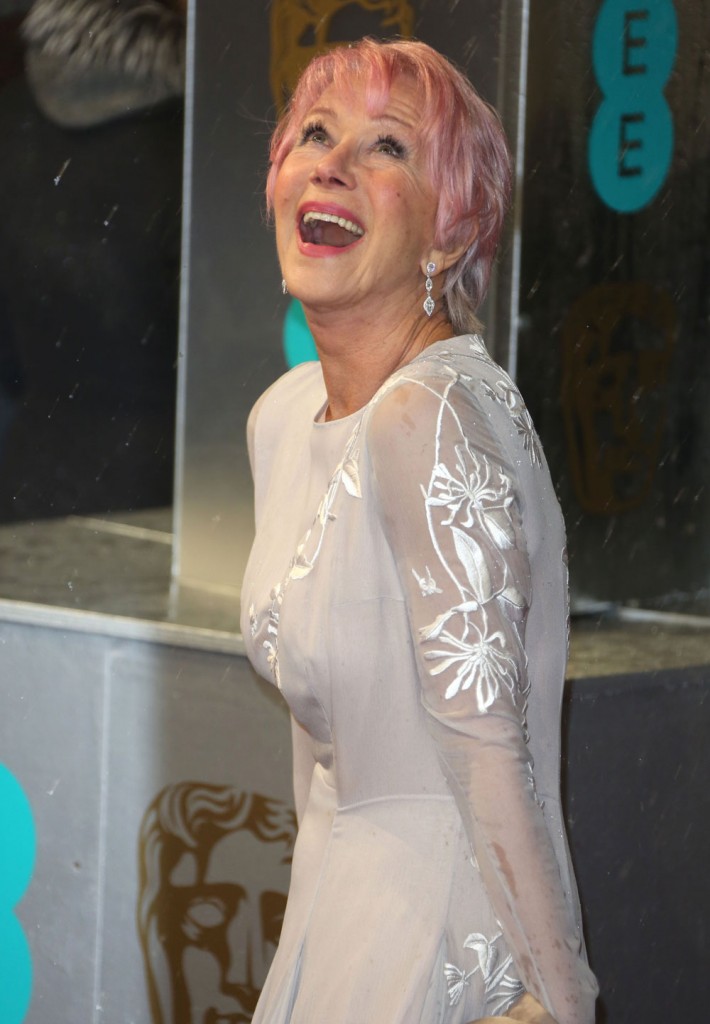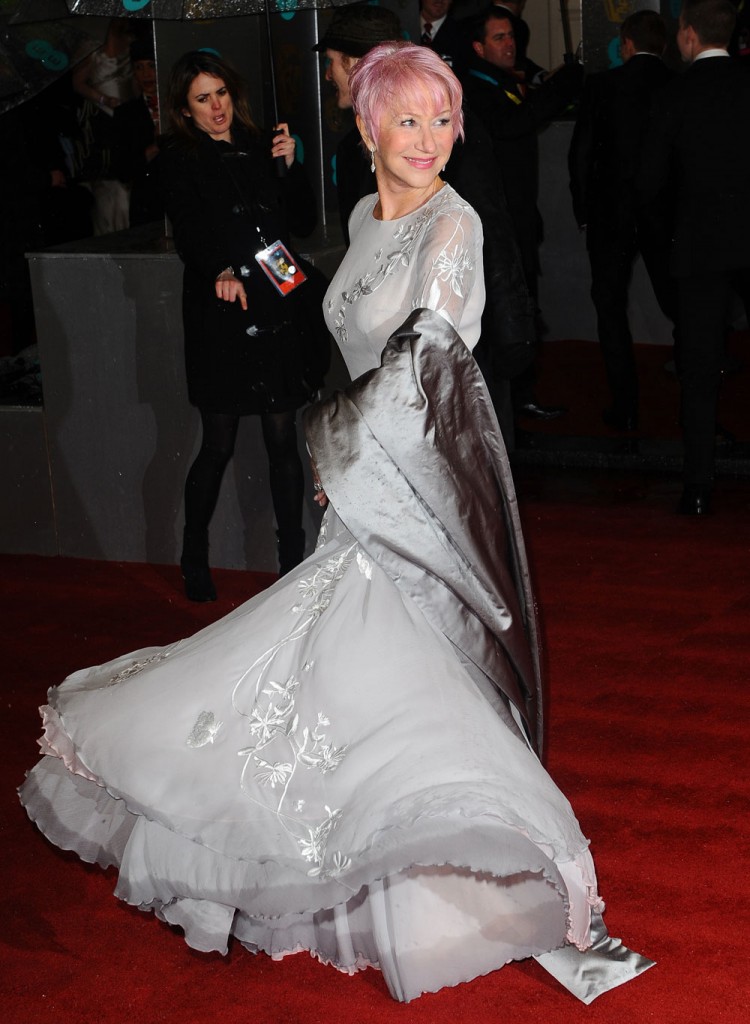 photo credit: WENN.com and FameFlynet