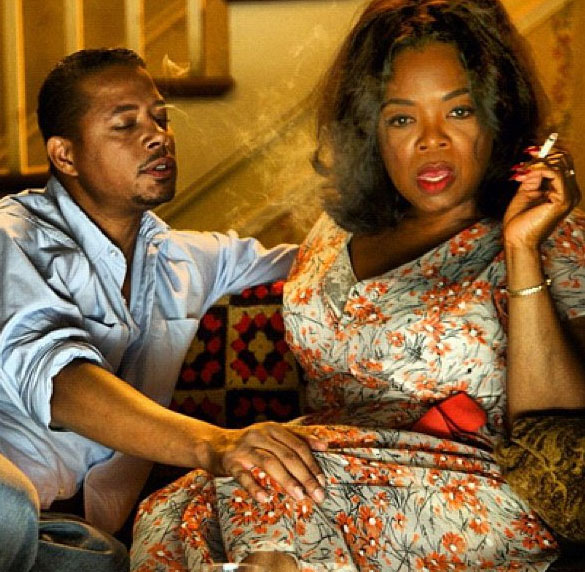 We don't often cover Terrence Howard around here, but when we have he's done some outrageous sh*t. He's been accused of assault multiple times, against both women and men, he's talked smack about producers on Iron Man, and he also has some very well known, very often-quoted, thoughts on female hygiene and chastity. Baby wipes! So his latest interview kind of confuses me, but I guess it's not that crazy, for him.
The folks at MovieFanatic asked Terrence about his makeout scenes with the Mighty Oprah, in the upcoming movie The Butler. (The movie is about a White House Butler who served for eight Presidents and it's out sometime this year.) He didn't just talk about how Oprah is a good kisser or a professional who made him feel comfortable. No, he licked his lips and got all skeevy about how Oprah has big boobs and is sexy. Seriously, he even put his hands out several times to emphasize how big of a rack Oprah has.
This is what he said, from Moviefanatic via TMZ:
"Oprah and I had such chemistry. To be able to make out with Oprah and to have love scenes with her and those tig ol' bitties … She's such a lovely, voluptuous woman … That was wonderful."
That cracked me up, I couldn't help it! He was seriously into Oprah. Have you ever seen an actor get so psyched about a makeout scene? Usually they talk about how awkward it is, how so many of the crew are hanging around, and how it's totally different than the intimate experience with see on screen. Considering that this guy claims to not have sex outside of marriage (except with "unclean" women who push him into it) maybe titties are all he has. Can you please help me stop thinking about this? I keep imagining Terrence burying his face in Oprah's rack and babbling like a fool.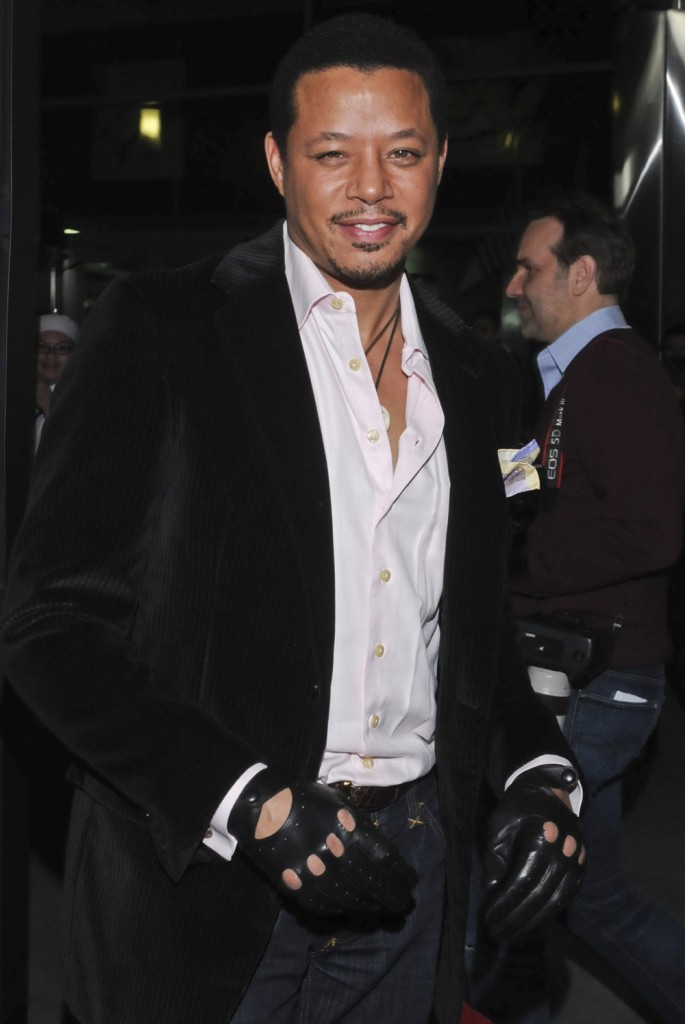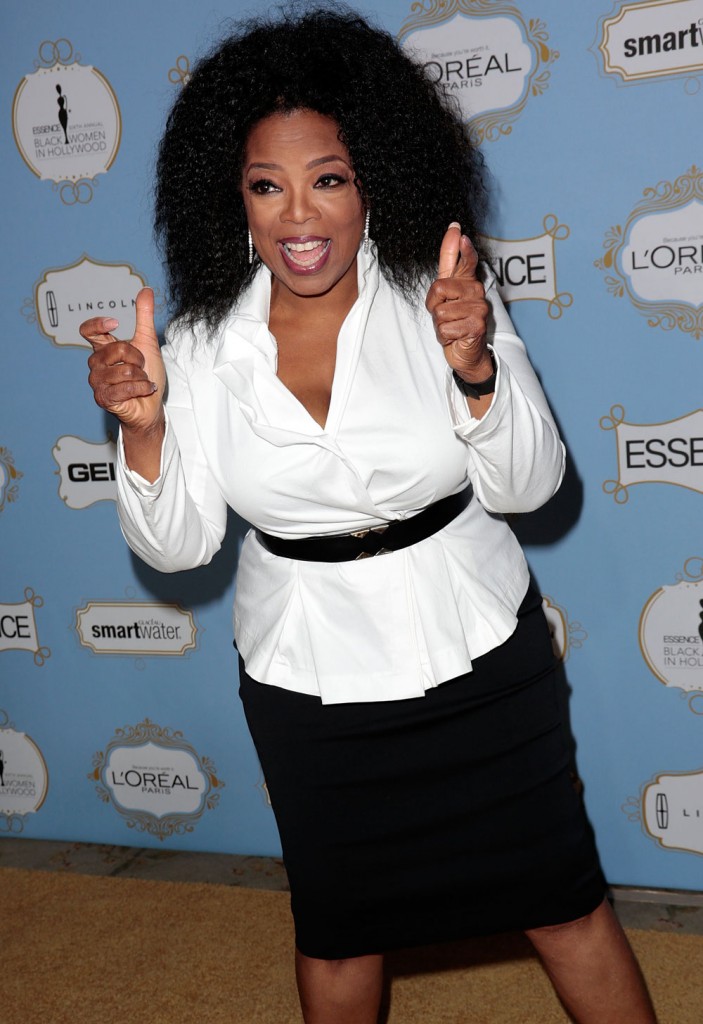 Terrence Howard is shown on 2-26-13. Oprah is shown on 2-21-13. Her hair! Credit: WENN.com