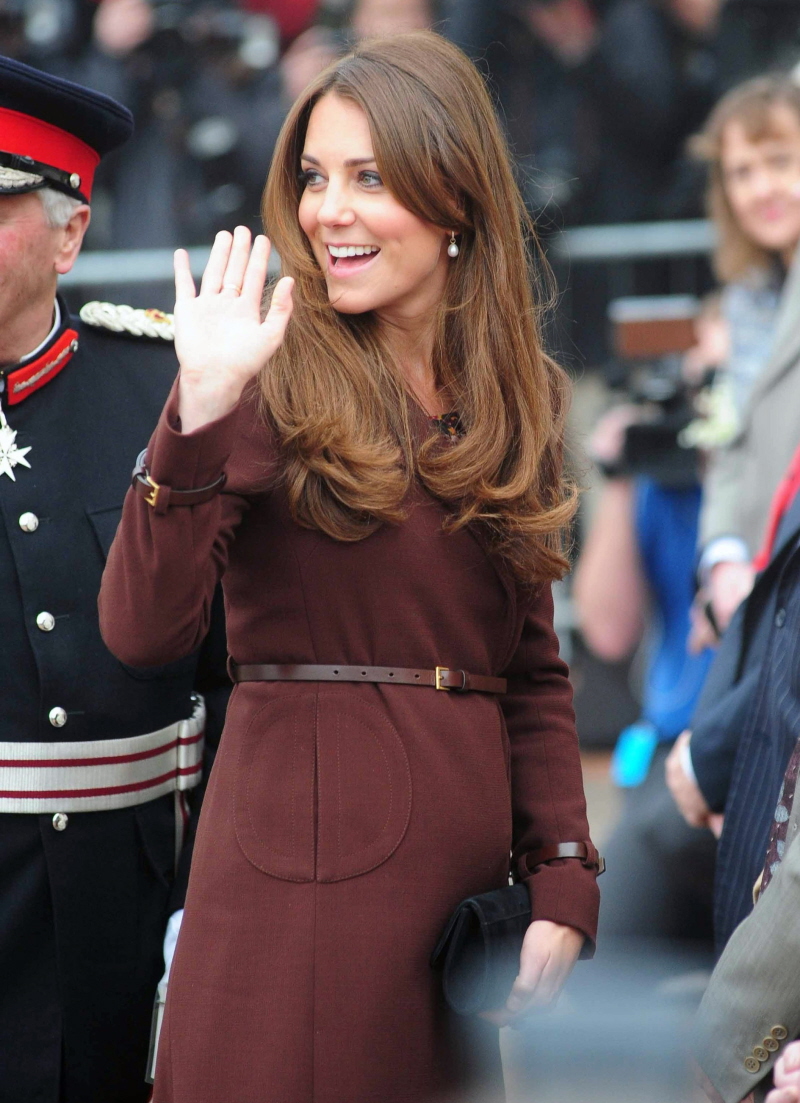 I guess we can start saying that Duchess Kate is officially out of the woods with her hyperemesis gravidarum (side-eye). She seems to have been feeling better for months now – well enough for a Mystique vacation, well enough for a Switzerland vacation, well enough for a back-breaking TWO public appearances in two and a half months. Kate is putting on weight and she's forgoing the sausage curls and everything is coming up rosy! So Us Weekly's sources claim that Kate is "absolutely fine" with the changes to her pregnant body because… of course. Women have to state that kind of thing nowadays. It can't just be implicit.
Kate Middleton's pregnancy may not have gotten off to the smoothest start, but the only bump in the road now is the one she's been sporting under coats and dresses of late. With her morning sickness under control, the pregnant Duchess of Cambridge, 31, is looking and feeling lovely as she prepares for the July birth of her first child with Prince William.

The royal mom-to-be has been happily embracing her new curves in recent weeks and showing off her growing belly at engagements in England and Switzerland.

"She's absolutely fine with the changes in her body," a family friend revealed in the March 11 issue of Us Weekly.

Fortunately for the Duchess, those changes no longer include severe morning sickness, for which she was hospitalized in December. "She was saying she had been unwell but was feeling better now," a patient at the Action on Addiction's Hope House treatment facility in London told Us of Middleton, who visited the recovery program in February.

Added a source close to the pregnant royal: "She wants to stay busy. She's feeling great."

Middleton has indeed been busy. On Tuesday, March 5, she traveled to Grimbsy, England, to visit the National Fishing Heritage Centre, where she seemed to drop an unintentional hint about the sex of her baby-to-be. (Accepting a teddy bear from Grimbsy local Diane Burton, the Duchess said, "Thank you, I'll take that for my d–" before tellingly cutting herself mid-sentence.)

Two days prior to that outing, Middleton, Prince William, and Prince Harry headed to Switzerland for Olympian Laura Bechtolsheimer's wedding to Mark Tomlinson. And last week, the Duchess hit up a London Topshop to pick up some maternity clothes. One thing not on her shopping list? Outfits for her unborn child. "She's not even bought any baby clothes yet!" a source told Us of how the first-time mother is trying to keep the little one's gender under wraps.
This was my favorite quote: "She wants to stay busy. She's feeling great." That will play brilliantly into the theory that it's Buckingham Palace who wants Kate to take a backseat lest she overshadow the Queen or Prince Charles. I think that theory is mostly crap, by the way. Maybe Charles is wary of Kate overshadowing him, but I believe the Queen is starting to get annoyed by William and Kate's work-shy, vacation-happy ways. And I think the press officers at St. James Palace are tired of waging these "Kate is so amazing, she works all the time" PR campaigns only to get taken off-message by Kate and William's endless vacation schedule.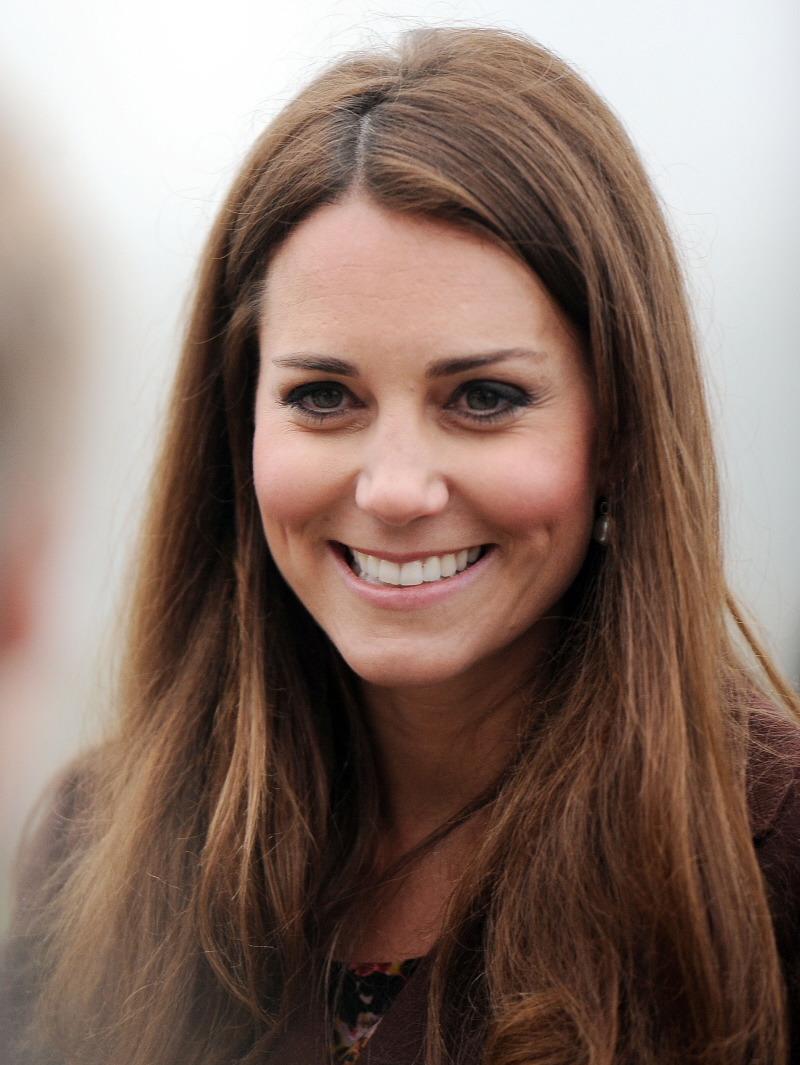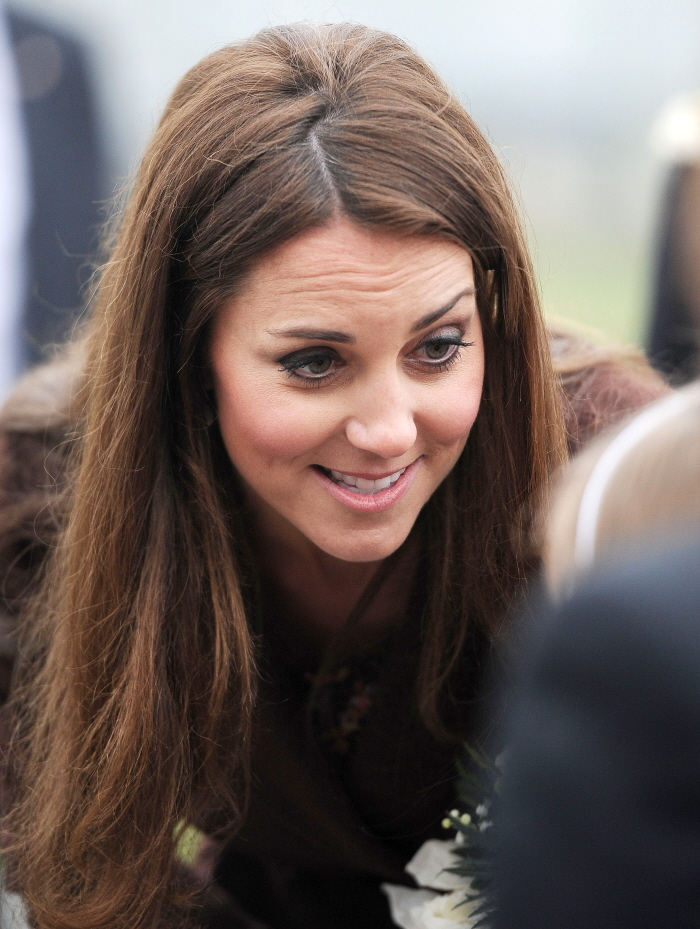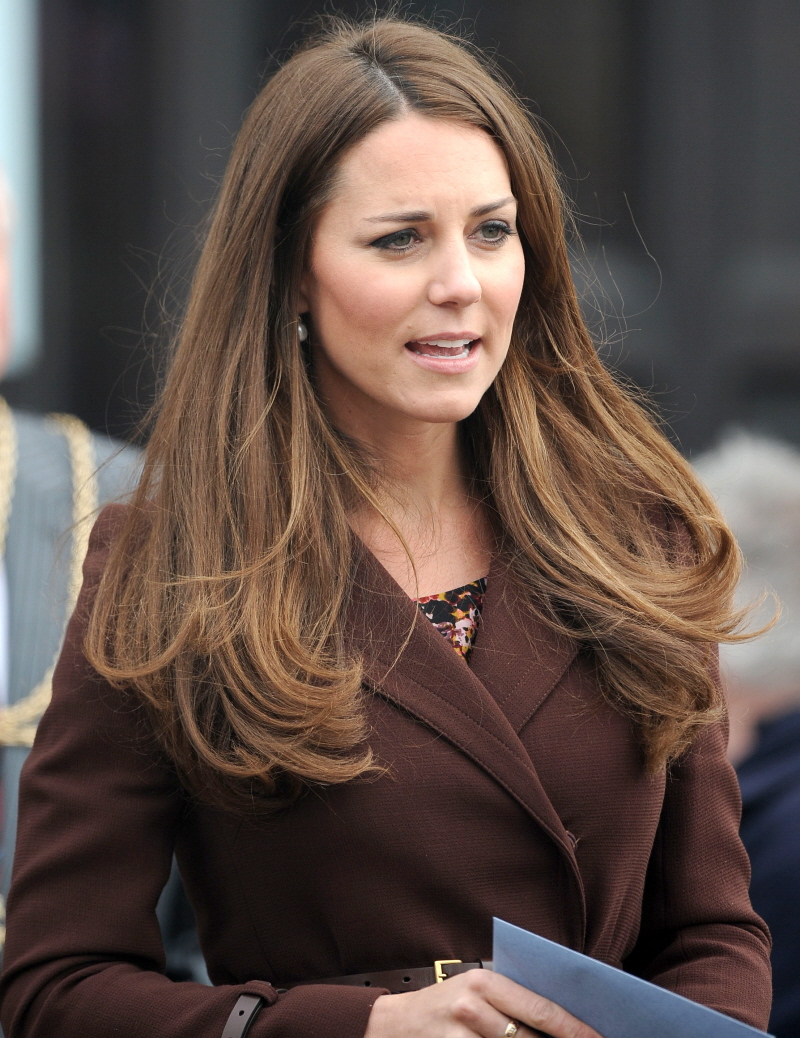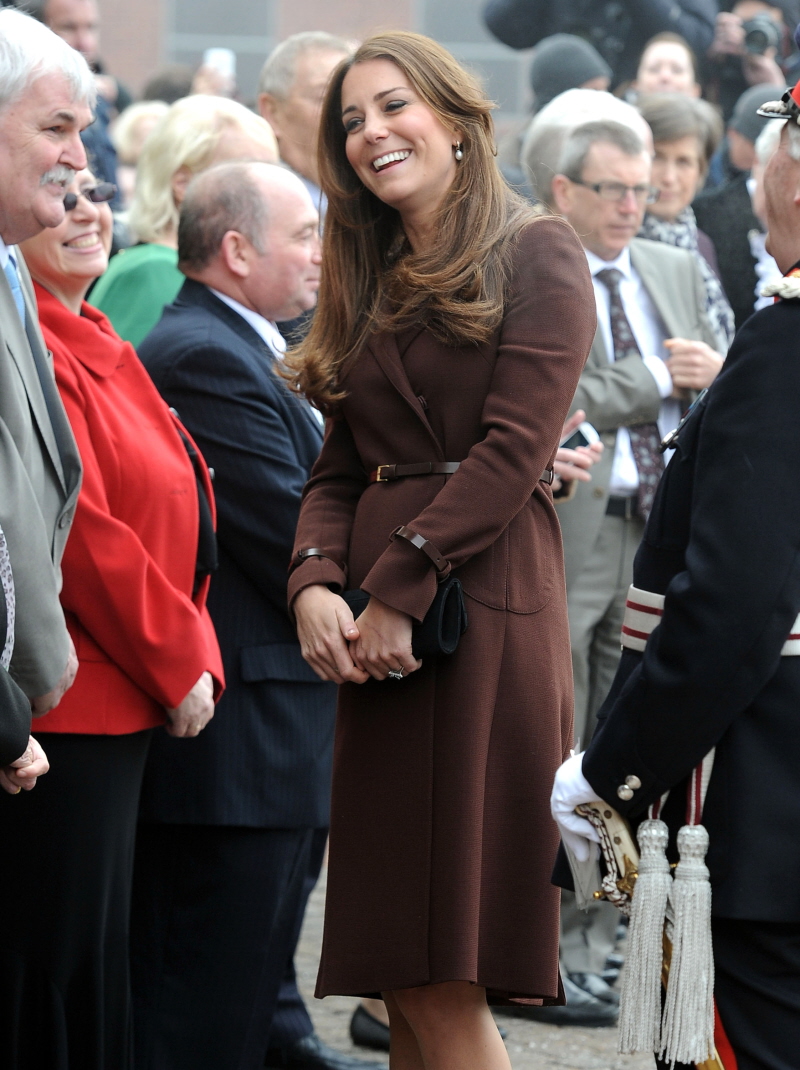 Photos courtesy of Fame/Flynet.