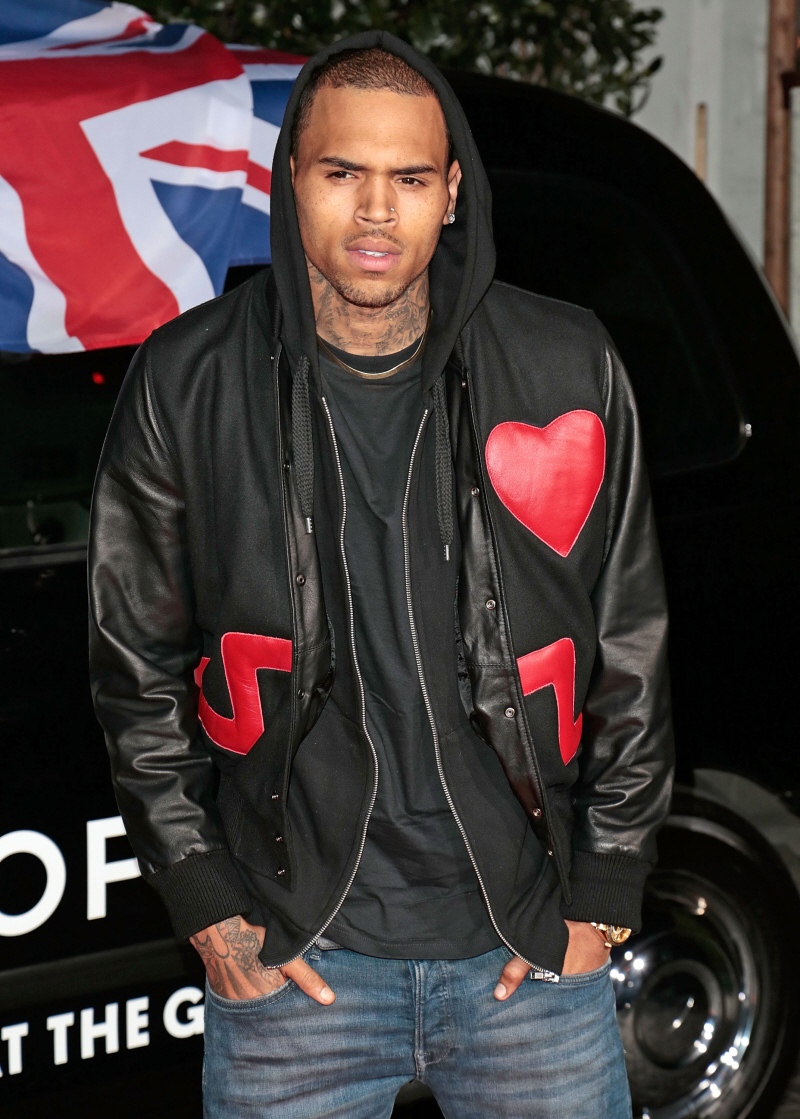 At times, I'm hyper-aware of using Chris Brown as part and parcel of the destructive stereotype of "the angry, violent young black man." It IS a horrible stereotype, and I do think that if Chris Brown was a white man who nearly murdered his white girlfriend (or really any variation on race), the coverage of Chris would be much, much different. But there's another problem I have: Chris continues to act like a dude with significant rage and violence issues. When is the coverage playing into a horrible stereotype and when is it simply reporting on this young man's significant issues? Anyway, here's the latest – Chris Brown raged at a valet because of a mandatory $10 charge. At a charity event.
Chris Brown turned his anger issues on a valet parker at a bowling alley in L.A. last night … cussing at the guy over the $10 service charge … and TMZ caught the whole thing on tape. It all went down at PINZ bowling alley in Studio City … where CB had been attending a charity event with his posse.

But when Chris went to get his car from the valet, the guy working the parking lot asked for the $10 charge … and Chris got PISSED.

After the valet made it clear he couldn't release the car without the cash … the singer and his posse surrounded the guy … and at one point you can hear Chris say, "F*ck ten dollars."

Sources at the scene tell us Brown was angry because he was only at the event for 30 minutes and felt like he was getting ripped off by the valet. As tensions grew, someone in Chris' posse can be heard saying. "We got the money … don't worry about it."

But Chris DID worry about it … and in a threatening manner, told the valet, "We gonna turn this whole thing on out."

A short time later, Brown shouted a last insult at the valet … it sounded like he said, "Funk ass ten dollars" … before walking away with his posse.

Brown ultimately got his keys and drove off — it's unclear if he ever paid the $10 fee.
I'm including the video below – you can see Chris getting in the valet's face and raising his voice at this poor minimum wage worker who probably (definitely) doesn't set the mandatory gratuity price. If it was me… I would have complained about a $10 charge, but I'm cheap and I don't make as much money as Chris. Considering how much money he makes and the fact that he was only parked in that lot because he was at a CHARITY EVENT, perhaps he could have just dealt with it with a raised eyebrow and a droll, "Really? Ten dollars? Highway robbery, dude." Chris just has that hair-trigger temper and it has nothing to do with race and everything to do with his significant anger issues.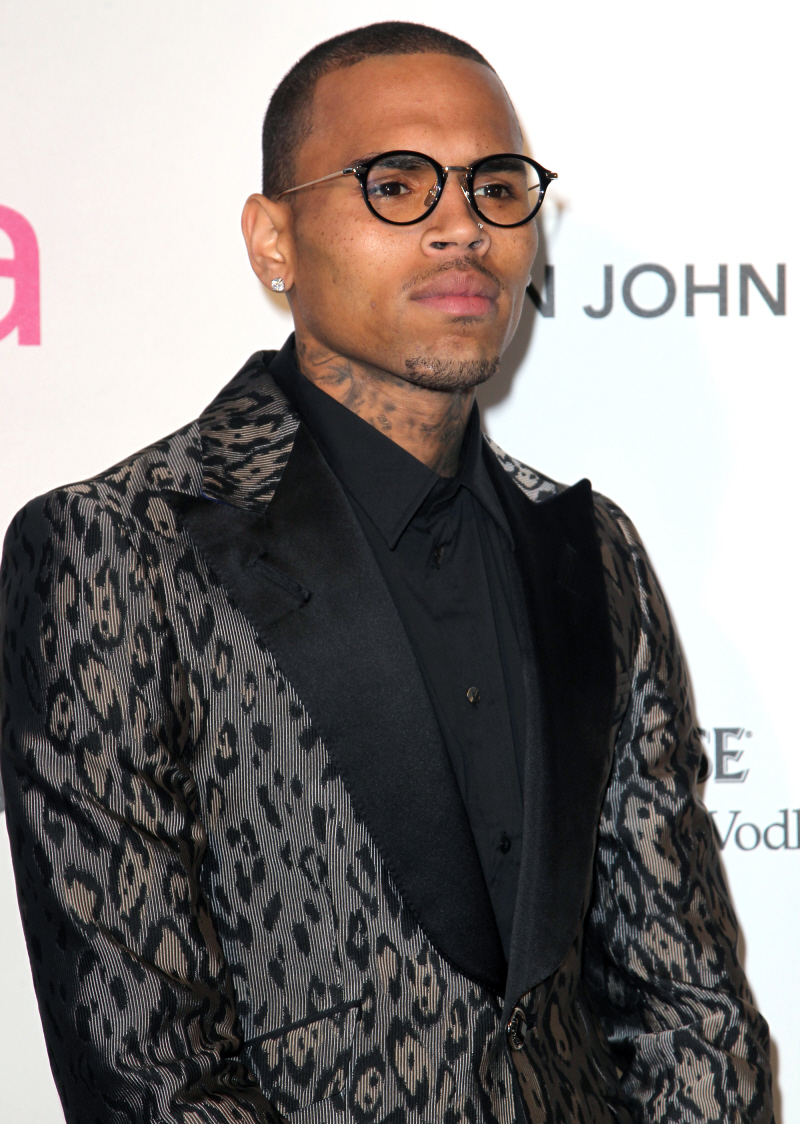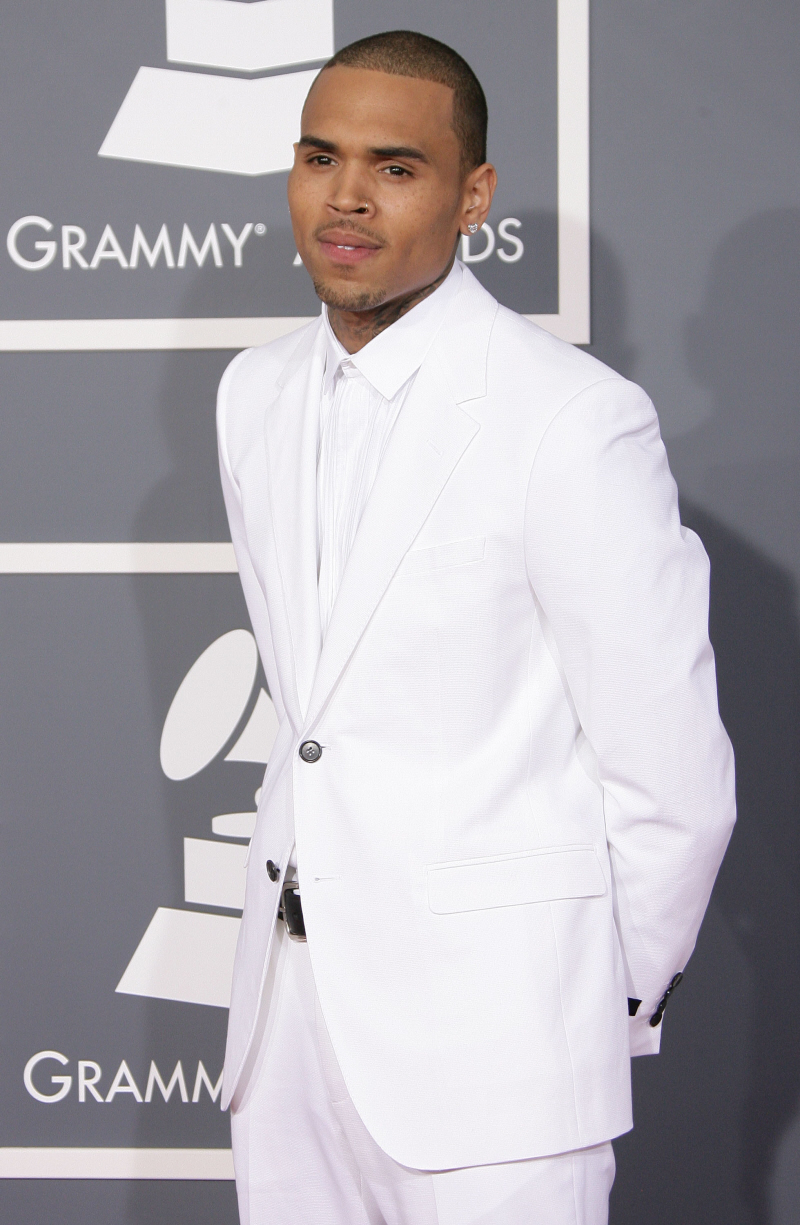 Photos courtesy of WENN.