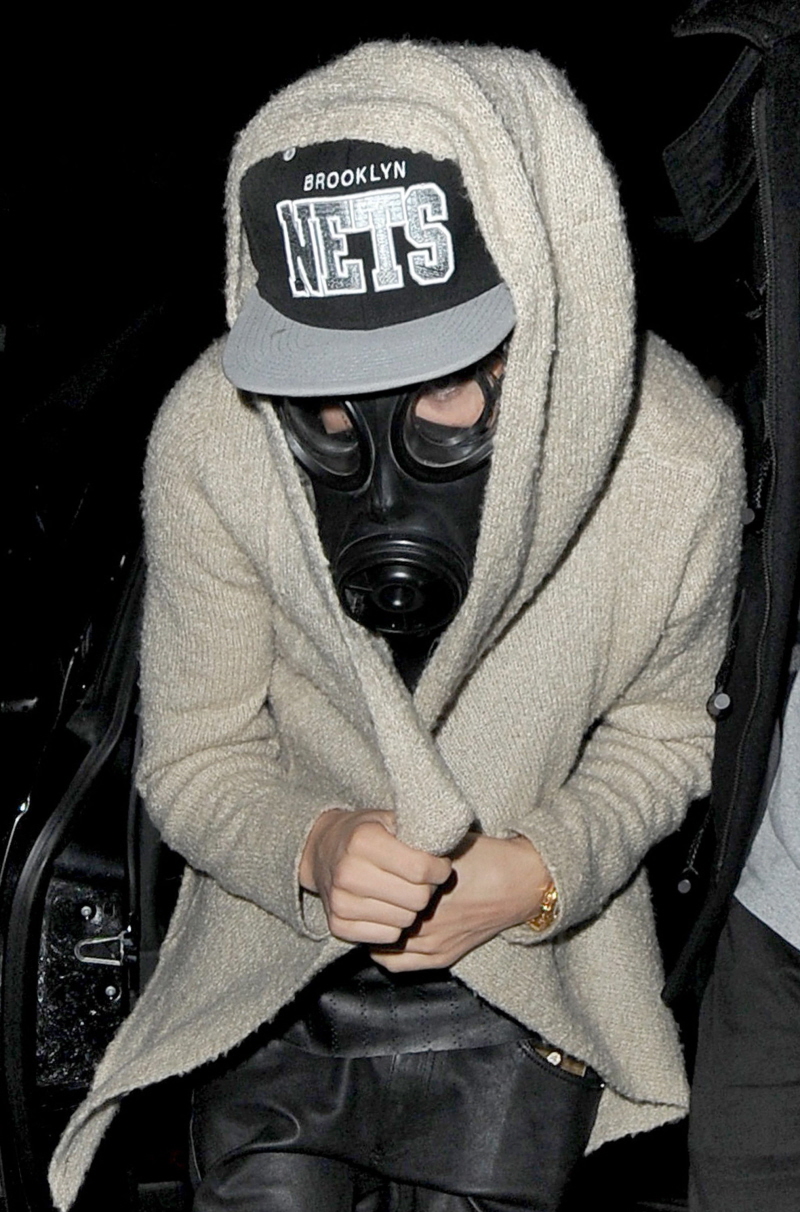 Here are some new photos of Justin Bieber last night in London. He was out at Mr. Chow's, although I don't know if he kept the gas mask on to eat or whether the gas mask is part of his new shtick, like he's now a James-Franco-style performance artist. I bet Franco is pissed off that HE is not wearing a gas mask everywhere too. I bet Franco is like, "It speaks to the pervasive and ubiquitous ART and damage and music we all participate in, because we are all gas masks, we are all gas, we are all Justin Bieber. FRANCO OUT." If you thought that was nonsensical, Justin actually had a major hissy fit on his Twitter last night too. Here's the rant: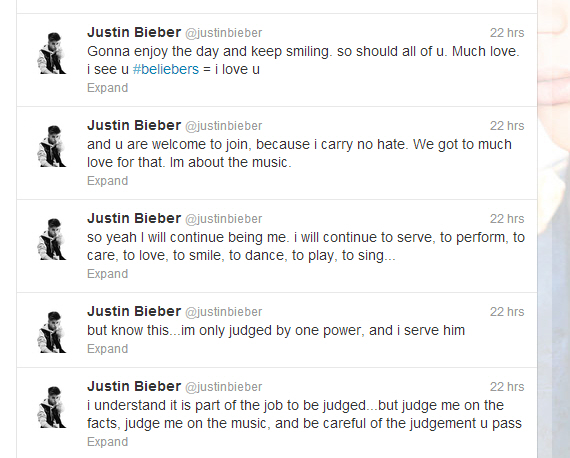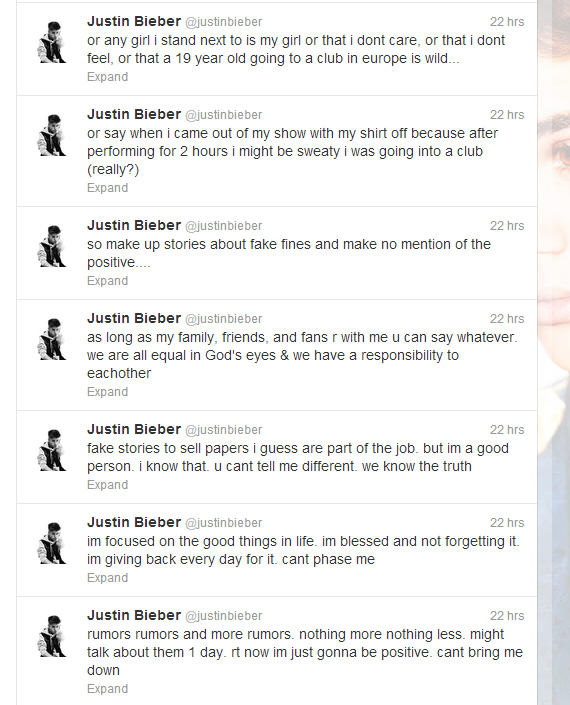 In case you can only read statements that are written like someone who actually speaks English, Justin tweeted this:
Rumors rumors and more rumors. nothing more nothing less. might talk about them one day. Right now I'm just gonna be positive. Can't bring me down. I'm focused on the good things in life. I'm blessed and not forgetting it. I'm giving back every day for it. Can't phase me. Fake stories to sell papers I guess are part of the job. But I'm a good person. i know that. u cant tell me different. We know the truth. As long as my family, friends, and fans r with me u can say whatever. we are all equal in God's eyes & we have a responsibility to each other. so make up stories about fake fines and make no mention of the positive.

Or say when i came out of my show with my shirt off because after performing for 2 hours i might be sweaty i was going into a club (really?) or any girl i stand next to is my girl or that i don't care, or that i don't feel, or that a 19 year old going to a club in Europe is wild… i understand it is part of the job to be judged…but judge me on the facts, judge me on the music, and be careful of the judgment u pass. But know this…im only judged by one power, and i serve him. so yeah I will continue being me. i will continue to serve, to perform, to care, to love, to smile, to dance, to play, to sing… and u are welcome to join, because i carry no hate. We got to much love for that. Im about the music. Gonna enjoy the day and keep smiling. so should all of u. Much love. i see u #beliebers = i love u.
Um, really? Maybe I'm too old for this crap (true story), but I don't understand why some mild criticism of Justin Bieber warrants this kind of self-martyrdom via Twitter. You'd think that this was the first time anyone ever said something mean about Justin… oh. I get it. This IS the first time, right? Poor baby. Put on your big boy panties and take off that stupid gas mask and take the criticism standing up, d-bag.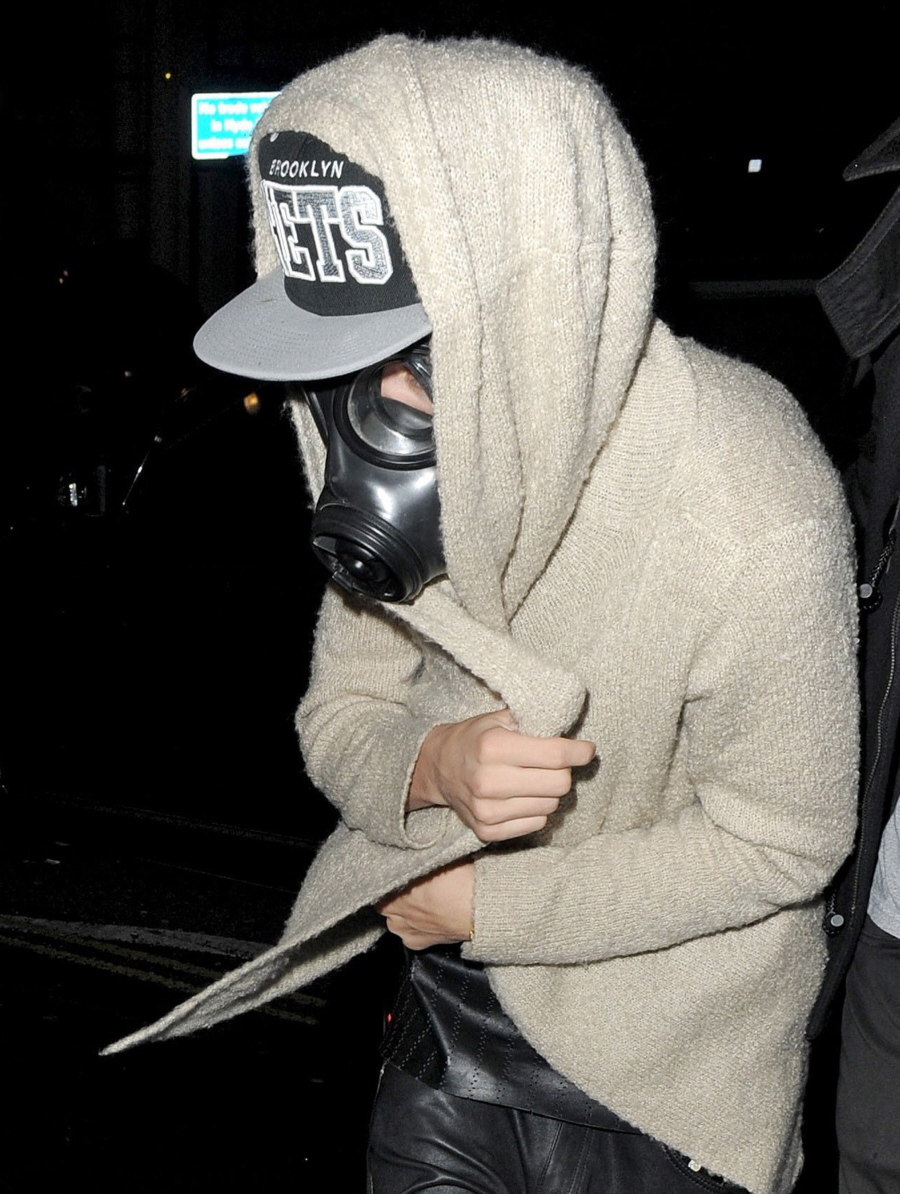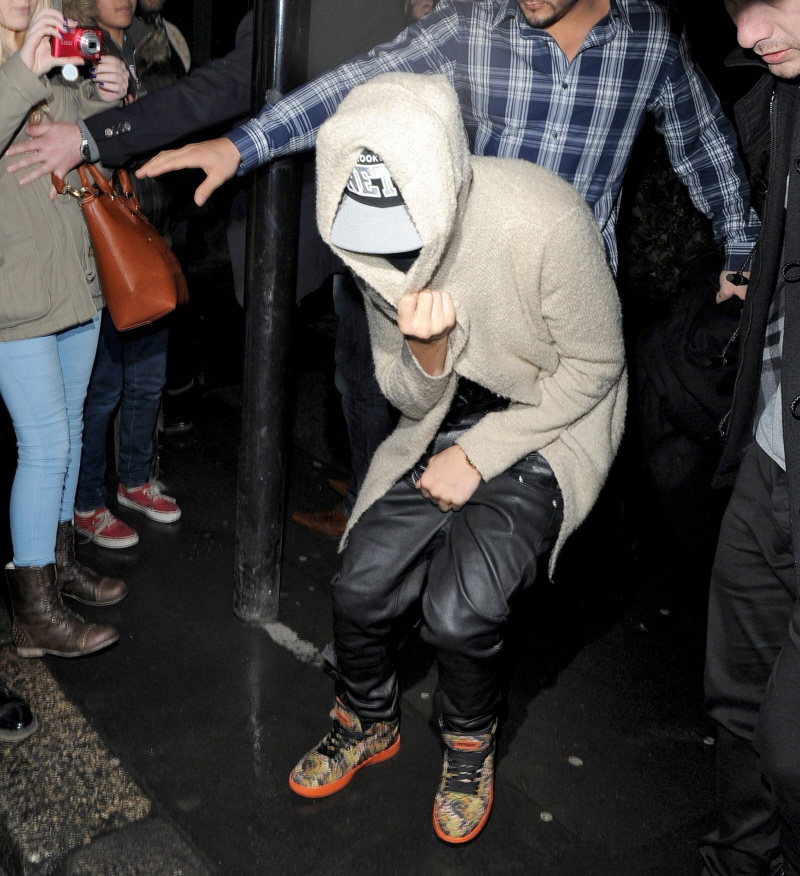 Photos courtesy of Fame/Flynet.