Courtney Stodden has posted a video (above) in which she claims to be her own half sister, Courtland, and talks in a deep voice while trashing herself. She calls herself a "slut" and makes fun of her life. In the video Courtney is wearing a black bob wig, goth makeup, and torn fishnets, but of course her fake cleavage is on full display. It's kind of disconcerting and makes me wonder if she's going through an identity crisis or personality break/disorder. I can't armchair diagnose her, but it's hard not to notice how strange this all is. Here's part of what she says:
"[Courtney] is my [half] sister. She is a slut… At least I have half of my f'ing dignity left.
I'm from Washington State. I would never move to Hollywood to marry some old, washed up, D-List, saggy-balled actor."
It goes on, but I'll spare you. If you have a high tolerance for bullsh*t you can always watch the video. In response, Courtney's mom Krista told Radar the video is "funny because [Courtney] doesn't take herself too seriously. She wanted to get dirty for fun. She's more than just beautiful, she's edgy."
Of course Courtney's mama pimp would say something like that. Her daughter has probably been telling her for years that she hates her life and Krista has been ignoring it and pushing her to live the life of infamy she never had.
So is Courtney mocking her haters? Does she feel trapped in the exploitative bizarro life her parents have created for her, hyper-sexualizing her at an early age and then passing her off to be the child bride of a creepy actor the same age as her dad? Or is she just messing with us to try and get us to pay attention to her and her lousy music?
Maybe the answer is a little from columns A, B and C. I mean it's not like she's seemed particularly sane and normal up to this point. This would look extreme coming from someone who didn't get famous by getting married at 16 to a then 51 year-old dude. (Tooms!) But this is Courtney, you know. It may be a cry for help, but isn't everything she does? As I've said before, I blame her mom. She's only 18 at this point and she's been famous (in certain circles) for 2 years. Do you think she's ever called the shots in her own life?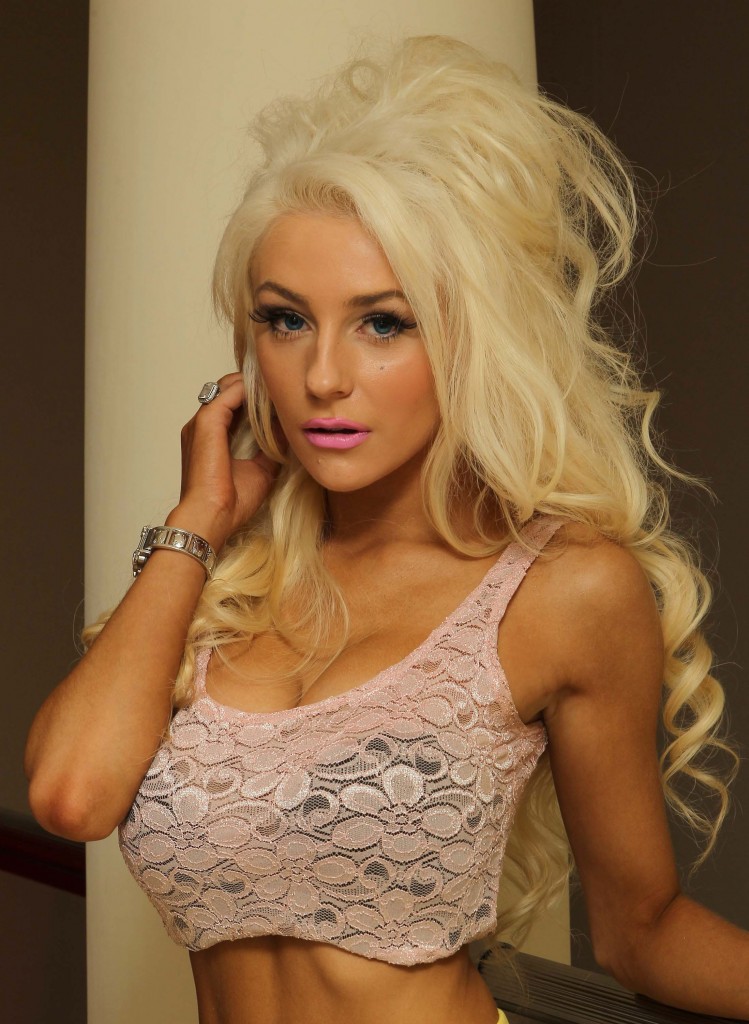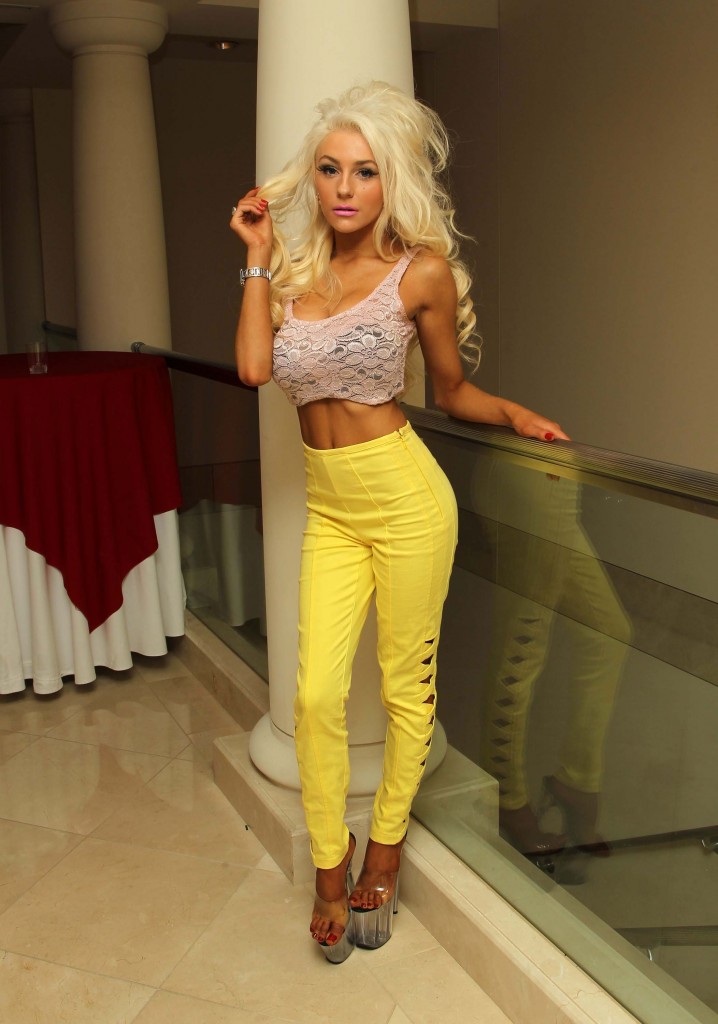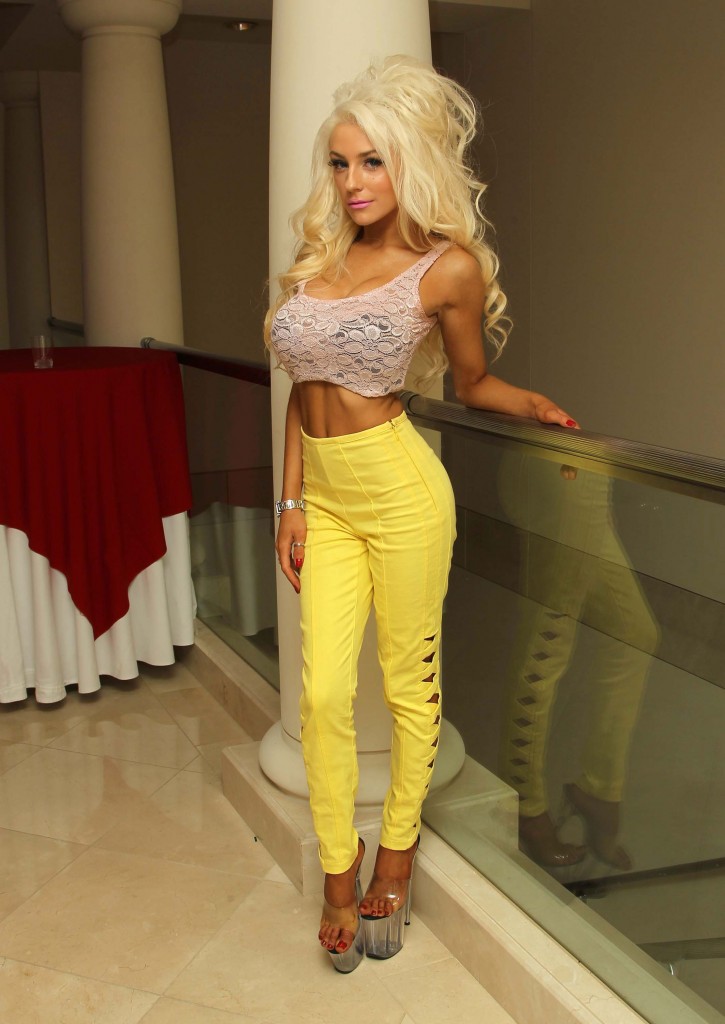 Courtney is shown on 2-20 at an Oscar gifting suite. They let her into those? It's the "Roger Neal Style Hollywood Beauty & Couture Suite." Credit: WENN.com