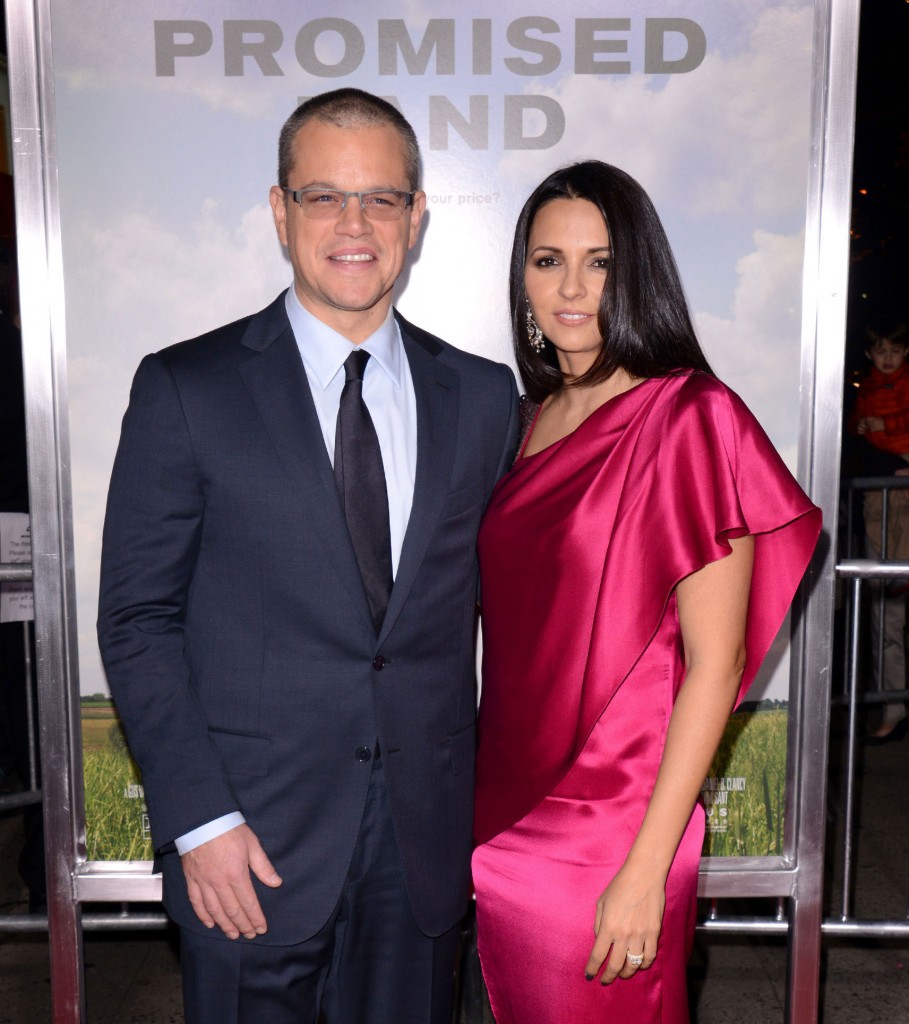 We've heard rumors that Ben Affleck's wife, Jennifer Garner, and Matt Damon's wife, Luciana Barroso, aren't friendly. I think Lainey initially floated some of those theories, which seem totally plausible given what we know about the two women and the fact that we haven't seen them together. In a recent Playboy interview, Matt Damon subtly threw shade at how paparazzi-friendly the Afflecks are, saying that people "are interested in [Garner] and how she parents." What's more is that Damon and his family moved into a mansion down the street from The Garner-Affleck compound in LA last summer. Affleck mentioned in an interview last fall that he's over Damon's house all the time, saying "I wonder if his wife is thinking, 'Is he really going to come over every night?'"
We've never heard about the two families hanging out together and they certainly could because they're neighbors and they have daughters around the same age. Damon has daughters that are 6, 4 and 2 (along with a now teenaged daughter) and Affleck has daughters that are 7 and 4 along with an infant son. So you would think that the kids would be friends and everyone would be hanging out together but all we've heard about is Ben going over Matt's house and bugging his wife.
That's why I'm somewhat convinced by this story in the National Enquirer. They claim that Matt's wife, Luciana, planned an elaborate destination vow renewal ceremony because she was annoyed and feeling competitive after Ben won the Oscar for Best Picture. I don't think that part is true, but I believe that Lucy and Jen aren't friends. We've already talked about Matt and Lucy's vow renewal thing and I don't think it bodes well for their marriage. If the Enquirer is right it may have not have come from a place of love and celebration or whatever:
Ben Affleck and Matt Damon may be best buds, but sources say their wives can't stand each other!

"The two families socialize frequently," an insider told The Enquirer.

"But despite Matt and Ben's decades-long friendship, their wives have never warmed to each other."

Tension reached a fever pitch after Ben, 40, won the Best Picture Oscar for his political thriller "Argo" with wife Jennifer Garner at his side on Feb. 24, sources say.

Just days later, Matt's wife Luciana Barroso pushed him into announcing they're planning a destination wedding in April – more than seven years after they tied the knot at City Hall in New York City.

"Luciana has always felt that Matt is more talented and way more deserving of recognition than Ben," an insider told The Enquirer.

"It burned her up seeing Ben feted for months like he's the King of Hollywood."

So sources say green-eyed Luciana, 37, goaded Matt – who shares a Best Screenplay Oscar with Ben for the 1997 drama "Good Will Hunting" – into sending out "save the date" invites to their wedding.

"It was totally unnecessary, but Luciana wanted to stick it to Ben," said the source.
[From The National Enquirer, print edition, March 18, 2013]
I doubt Luciana is as calculating as all that. She's always struck me as an "organized mom" type who is happy to be behind the scenes, and who is grateful for her husband's success. She doesn't seem particularly conniving or competitive. She can dislike someone without being a scheming bitch.
It's an an interesting theory though, and I have to admit that the timing is suspect for this vow renewal announcement, right after Ben won the Oscar. I don't know, maybe it was also when things were calming down at home for Damon's family. Although it's not like Damon was at any awards ceremonies this year, and he certainly could have been. He won the Ben Screenwriting Oscar with Affleck 15 years ago and yet he didn't go to the Oscars this year when Ben's movie was up for Best Picture. That seems a little strange to me, but they're dudes and it's not like Damon is the type to go to an awards ceremony when he's not nominated. Maybe he didn't want to overshadow Ben. Plus their wives probably can't stand each other. If Jen and Lucy were friendly I imagine it would be different.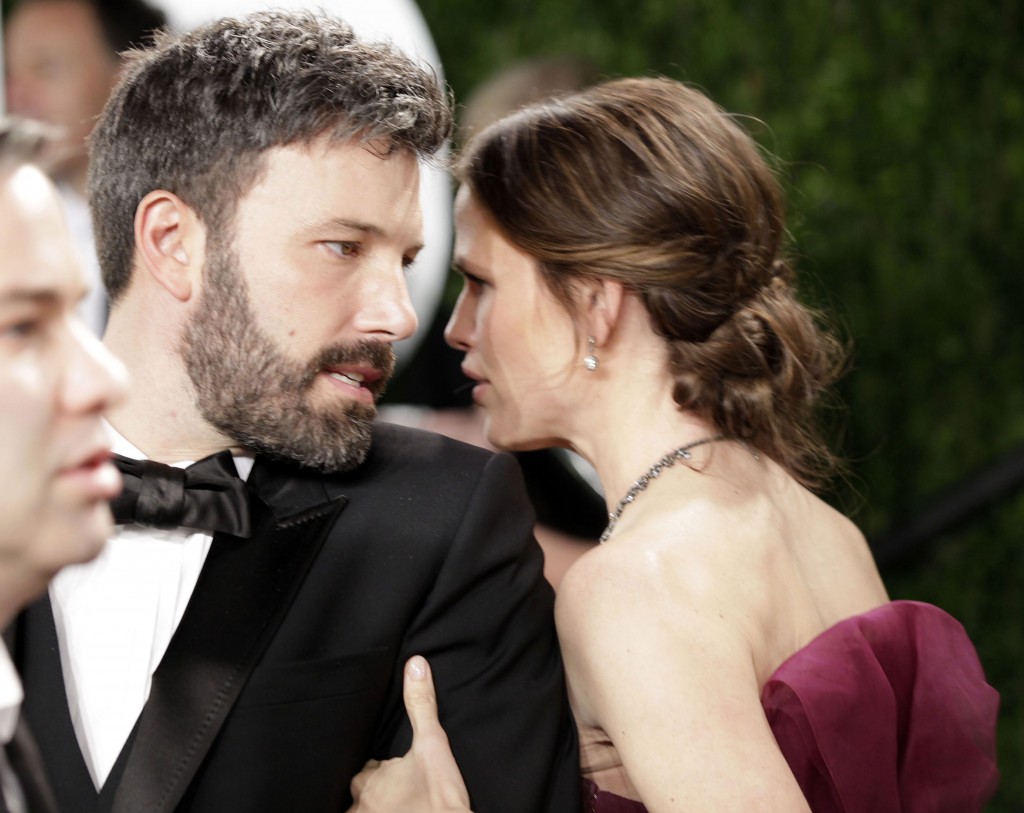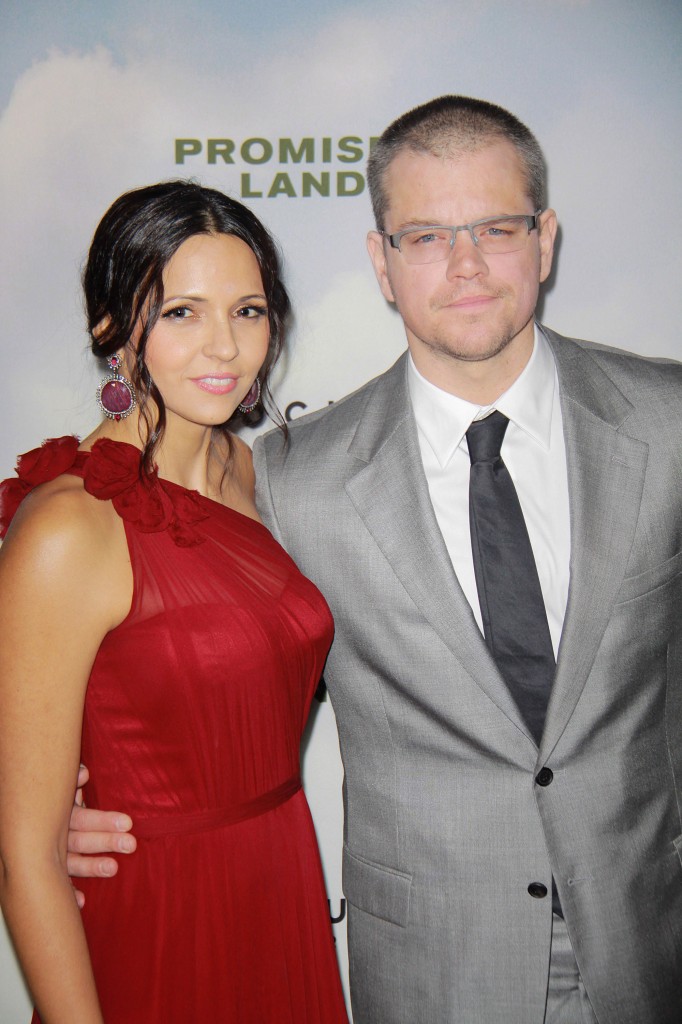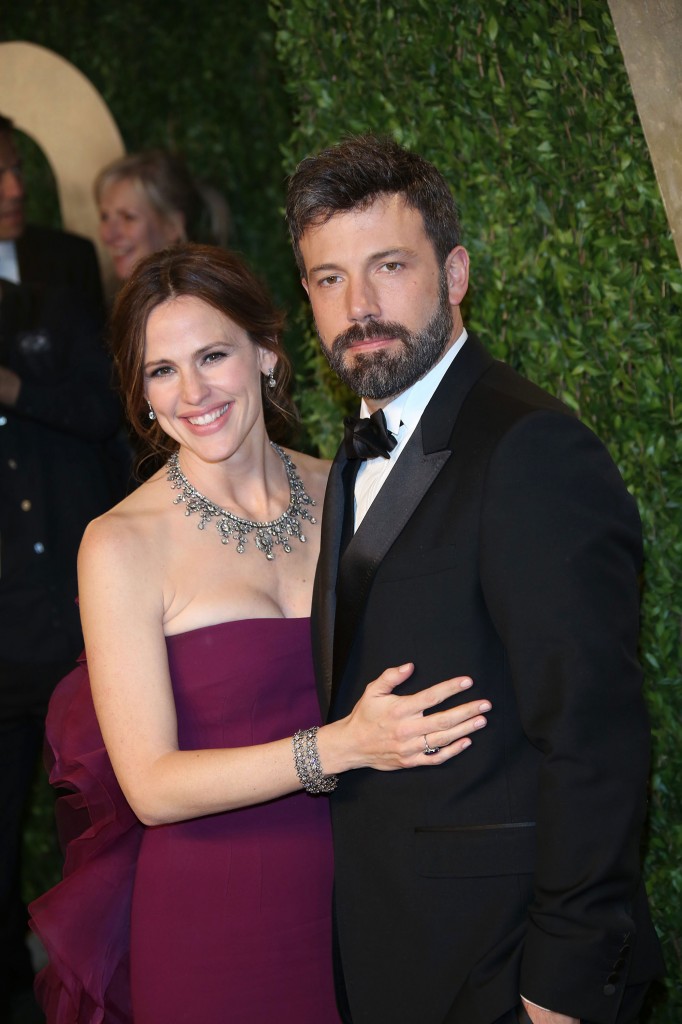 Matt Damon and Luciana are shown on 12-4 and 12-6-12. Ben Affleck and Jennifer Garner are shown on 2-24-13. Credit: WENN.com