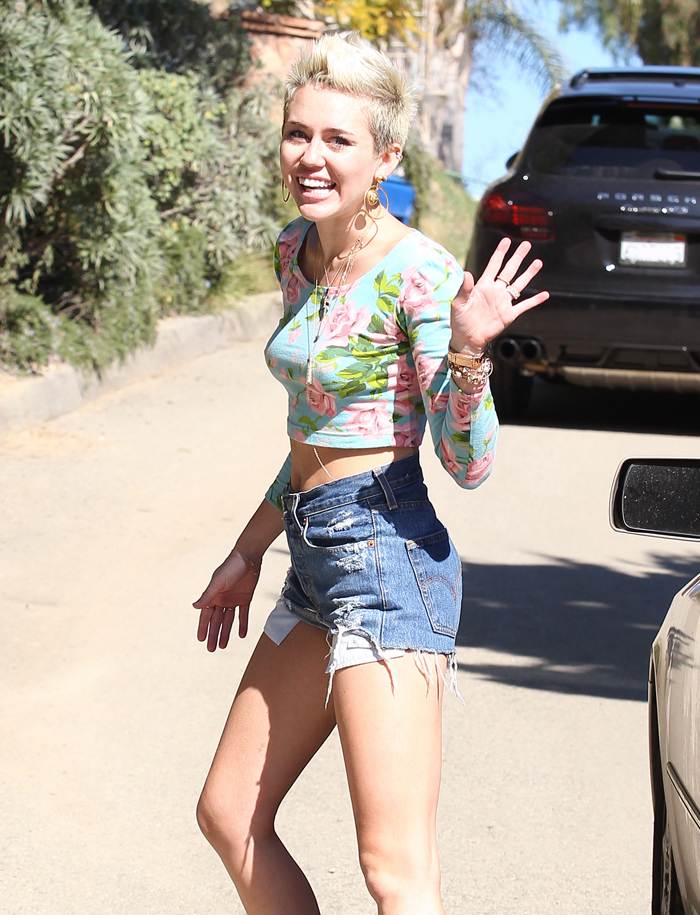 Note: These are not the photos referred to in the story below.
This seems like a sad postscript in a story for which we already knew the ending, but let's do this anyway. Nearly two weeks ago, Miley Cyrus' fiance, Liam Hemsworth was reportedly kissing January Jones at a pre-Oscar party, and then they sped off into the night in a shared vehicle. Rumors swirled for a bout a week, and then Life & Style (along with the other tabs) published an alleged breakup story; in response, Miley threw a Twitter fit and claimed that she had not called the wedding off. In the meantime she made sure to get papped still wearing this gaudy engagement ring.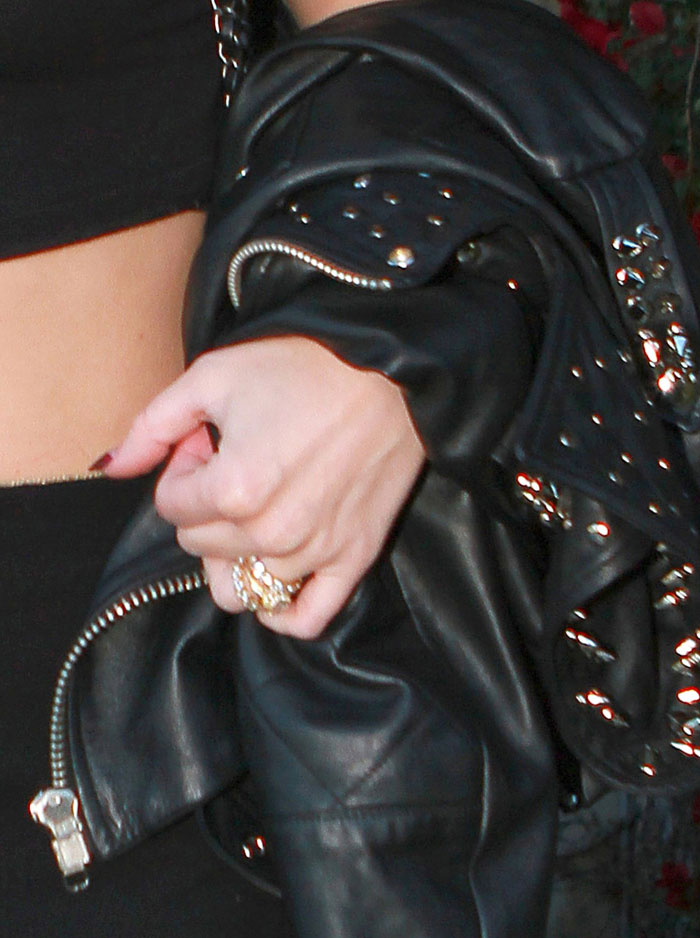 Well, TMZ has a new story with photos (which we don't have access to) that show that Miley has now removed the ring. Here are the details:
Miley Cyrus made a HUGE statement last night without ever saying a word … 'cause she went out in public WITHOUT her engagement ring … in the wake of rumors her fiance cheated on her.

Miley DID have some jewelry on her hand when she went out in L.A. last night … in fact, she even had a couple of rings on her ring finger … just NOT the giant rock Liam Hemsworth gave her when he proposed.

The timing is interesting … 'cause there have been reports that Miley was angry with Liam … who was recently spotted in the back of a car with actress January Jones.

Just a few hours before she went out in public yesterday, Miley had tweeted that she had NOT called the wedding off.

Then again … 'lotta stuff can happen in just a few hours.
[From TMZ]
God, poor Miley. It sucks so hard to be cheated on, and it must be even worse for it to happen in such a public way and with a woman who is known to have a hard on for unavailable men. None of this probably meant anything to January, but I guess she probably did a roundabout favor to Miley by helping to shed light on Liam's true ways. I do feel sorry for Miley's plight at the moment, but it's much better that she find out about Liam's douchey behavior now than in a few years after getting married and having a few kids.
This week's issue of In Touch claims that not only were Liam and January kissing at that party, but they were actually full-on "making out" im the hallway. Then Liam reportedly told Miley that nothing happened at the party or in the back of the shared car. Miley was reportedly not buying the story and set to leave Liam if she found out he did cheat, and maybe that's what happened. That is, perhaps Miley was willing to wait it out until Liam admitted something or she finally let her common sense come out to play. There's simply no other reason that Liam and January were in the back of that car together except to head somewhere for the full disrobing ceremony.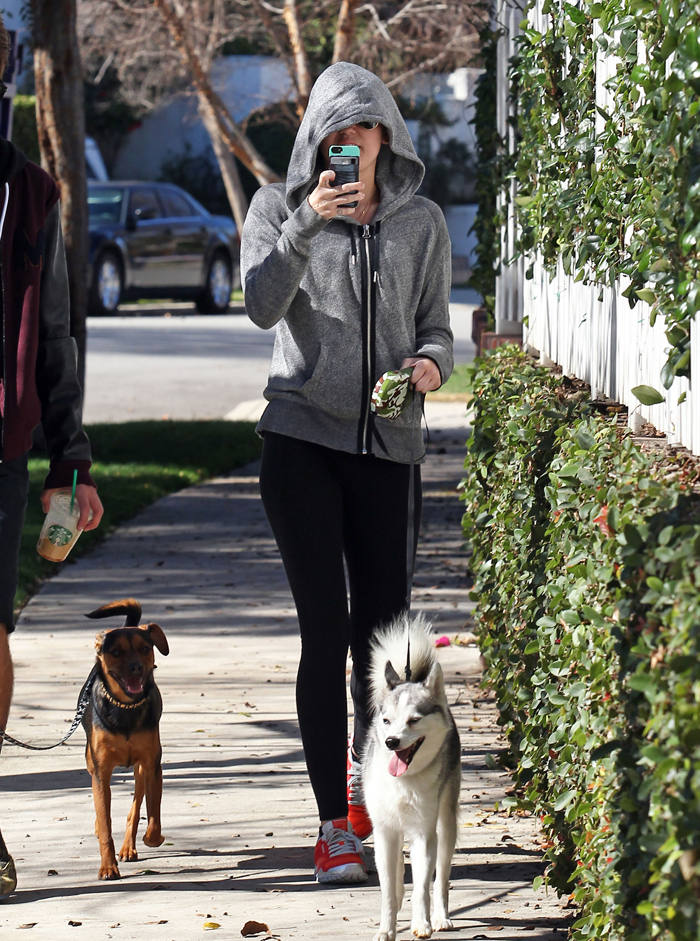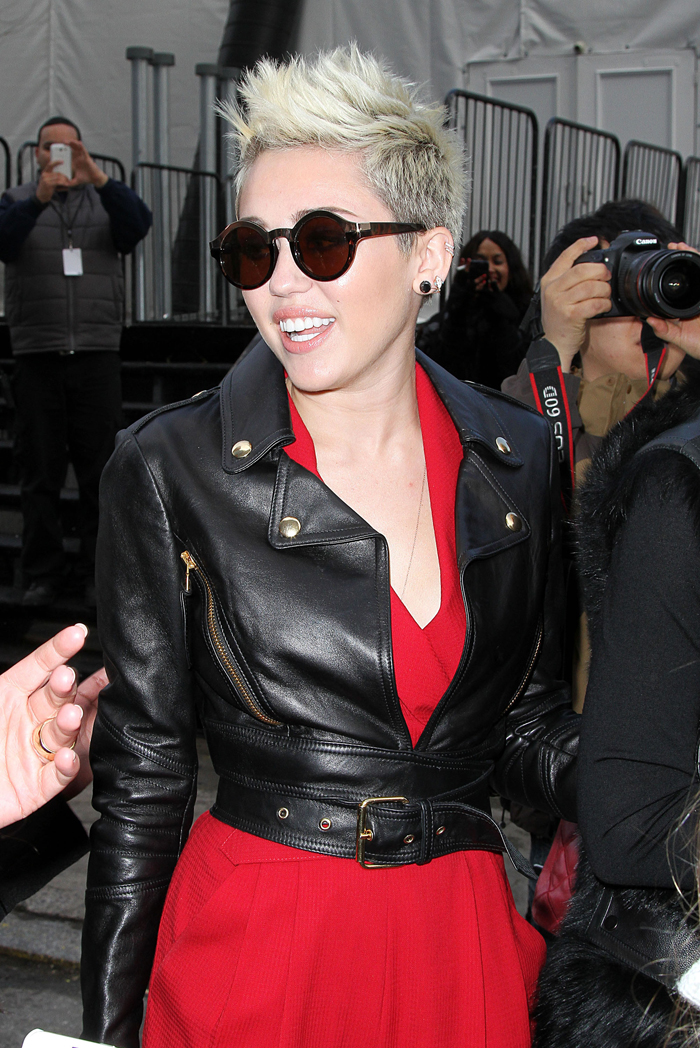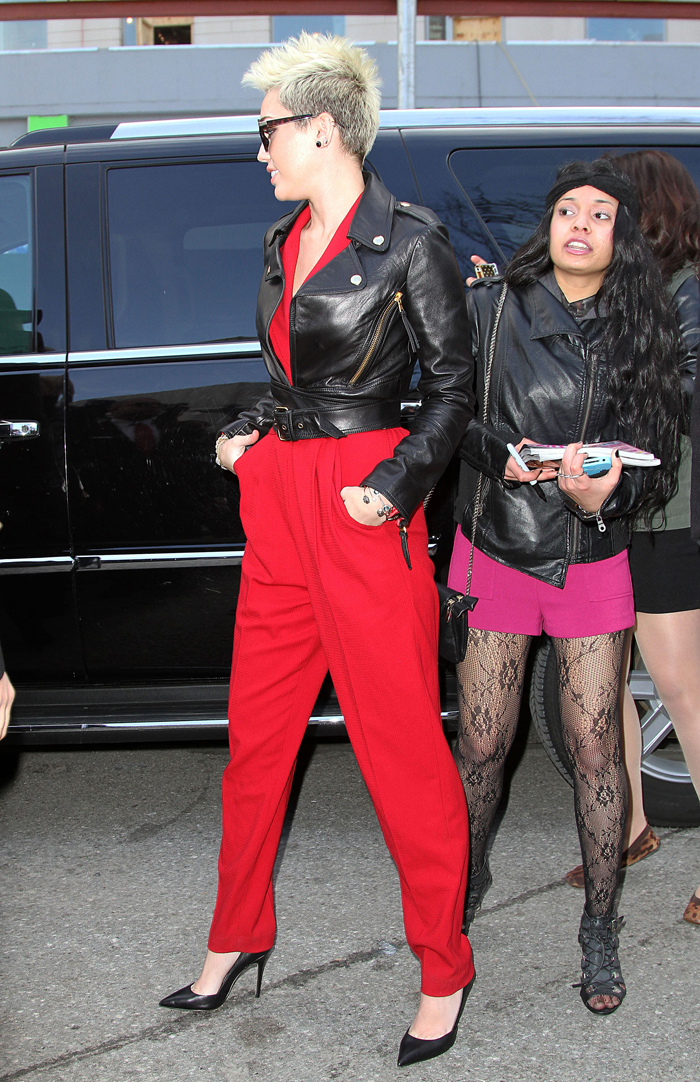 Photos courtesy of Fame/Flynet and Pacific Coast News