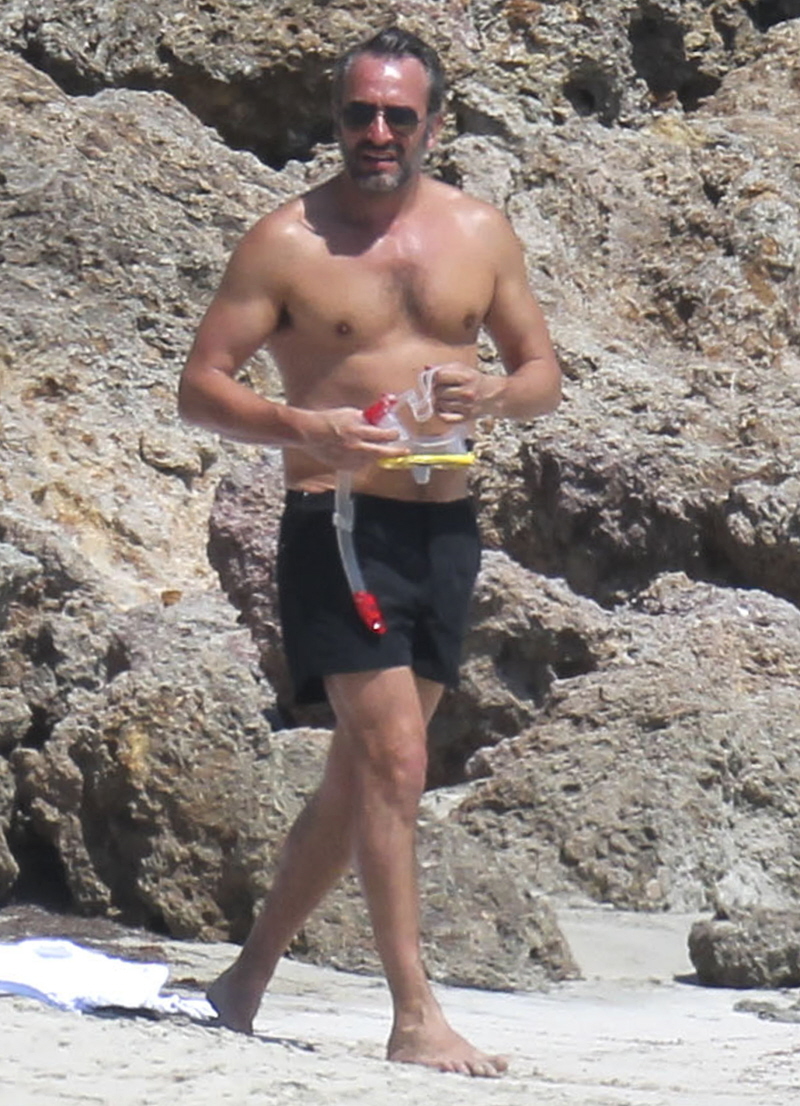 Here are some photos of Jean Dujardin in St. Barts on Friday. He was snorkeling with Gilles Lellouche and some ladies, although Fame/Flynet says that the ladies (who were bigger girls in tiny bikinis, which is kind of awesome) were just fans who stopped to talk to Jean and he was very nice to them. The photo agency also says that Jean and Gilles were on the part of the beach where gay couples like to hang out. So basically, Jean was probably getting cruised a lot, I think.
While Jean isn't super-buff or anything, I still think he looks very nice while shirtless. He has a little belly, and he seems to look very "natural" – as in, he's probably strong and pretty fit for a man his age (he's 40), but he's not a gym rat. It's nice. It's a change from the kind of shirtless-dude photos we usually get.
Jean spent several months at the end of last year filming a supporting part in Martin Scorsese's Wolf of Wall Street with Leonardo DiCaprio. I believe Jean was playing a Swiss banker, and his participation in the project (which is set mostly in the 1980s) definitely made me more interested in the film. I believe Wolf of Wall Street will probably be released much later this year, with a possible awards season campaign. Will Jean be able to score another Oscar nomination (maybe Best Supporting)? Also – he either just finished filming or he's about to begin filming The Monuments Men with George Clooney and Cate Blanchett. So, there's a very real possibility that Jean is going to have a major transition to Hollywood in the coming years. Basically, that means he's going to get pap'd more on the beach. How does that make you feel?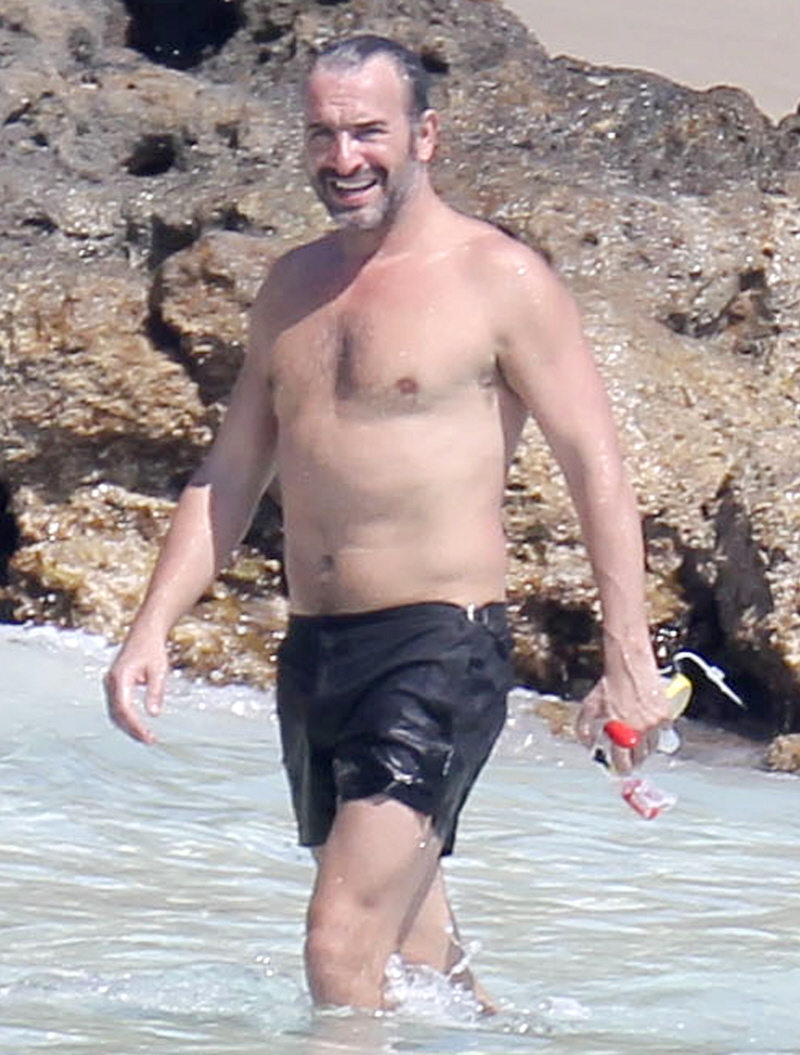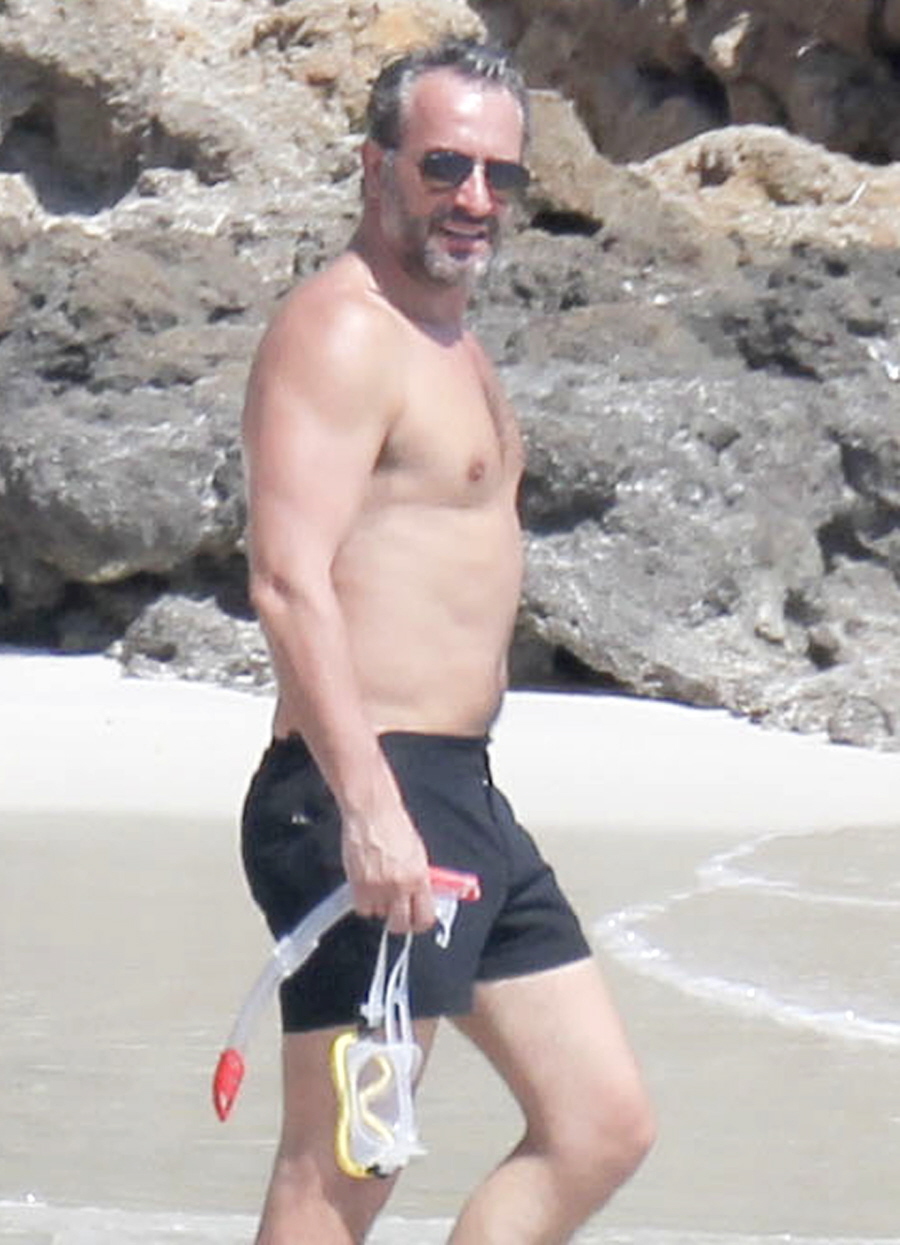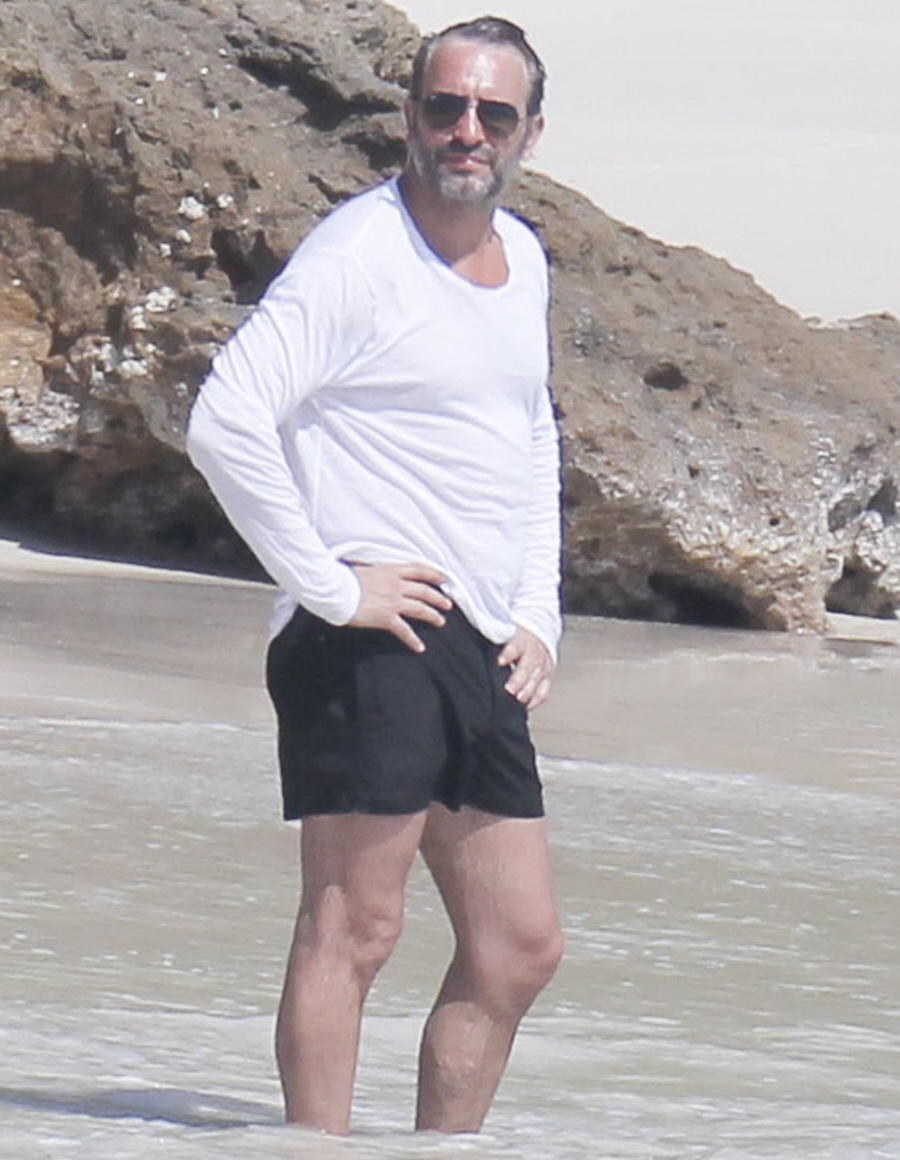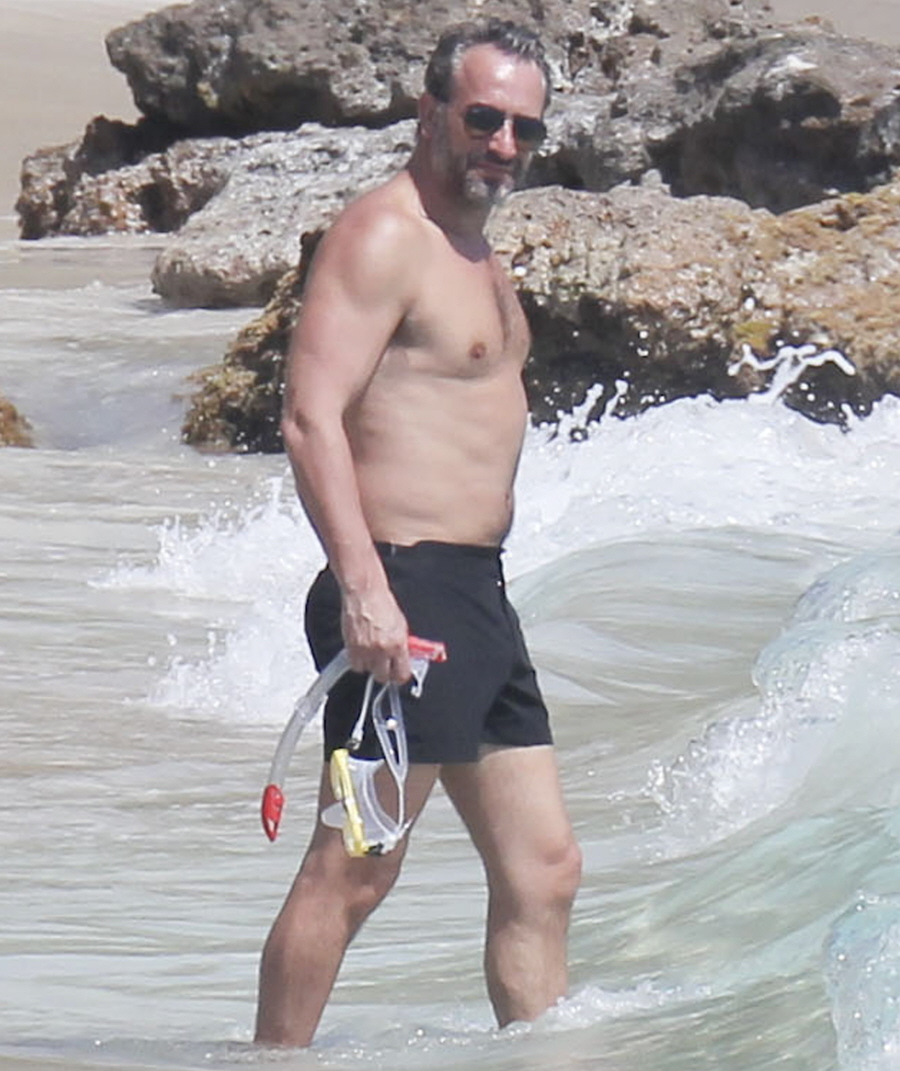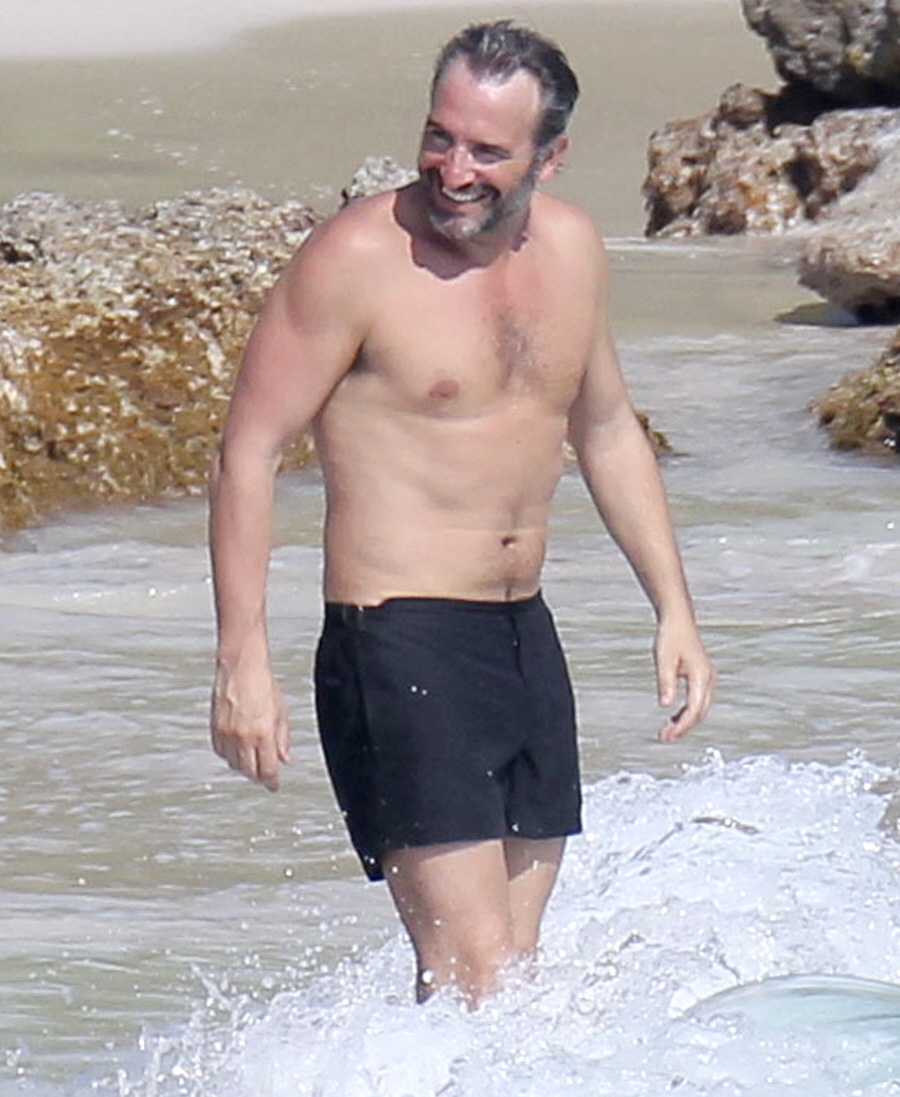 Photos courtesy of Fame/Flynet.