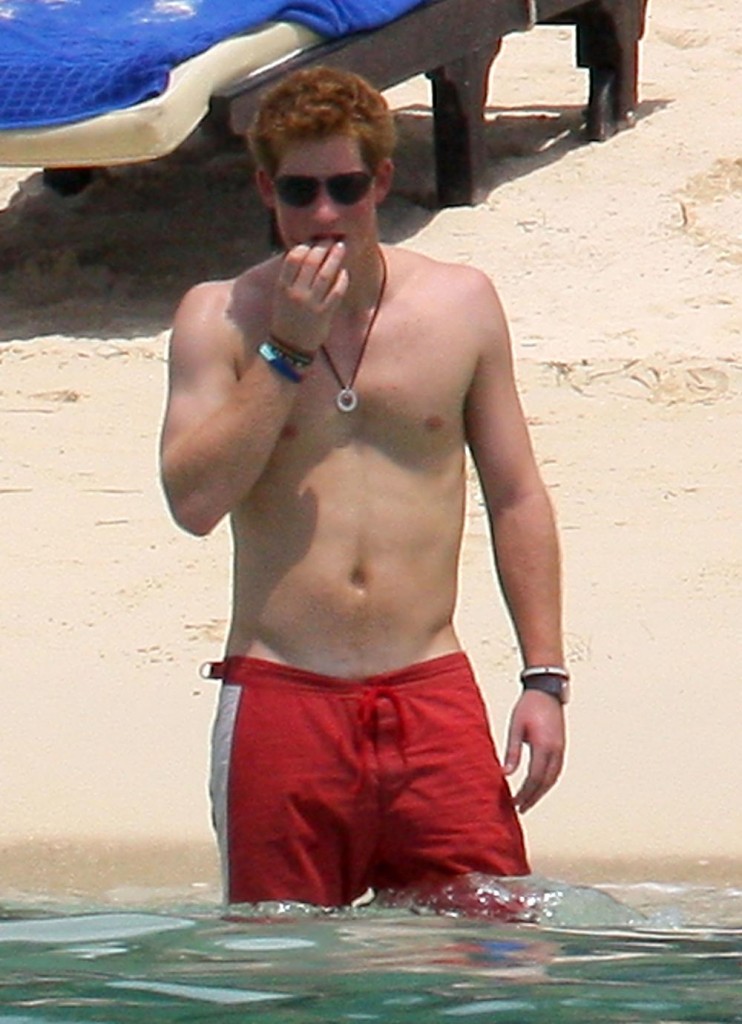 Prince Harry and his longterm girlfriend Chelsy Davy, 23, were photographed enjoying the sun and sand on Mauritius Island yesterday while on vacation for the holidays. Harry wore a pair of lose red swimming shorts while Chelsy was gorgeous in a navy blue string bikini.
There was a mild controversy yesterday over photos of Prince Harry drinking beer from a tube attached to a funnel, also called a beer bong, with some friends cheering him on. The 24 year-old engaged in the frat party practice with buddies who are vacationing on Mauritius with him. Those weren't the first photos of the third in line to the throne engaged in a questionable drinking practice. Last year Harry was pictured snorting vodka.
Harry is thought to be enjoying a last binge before he starts pilot training in mid January. Once he begins intensive training to become a helicopter pilot for the Army Air Corps he will be barred from drinking for up to months at a time.
Thanks to Bauergriffin for these pictures