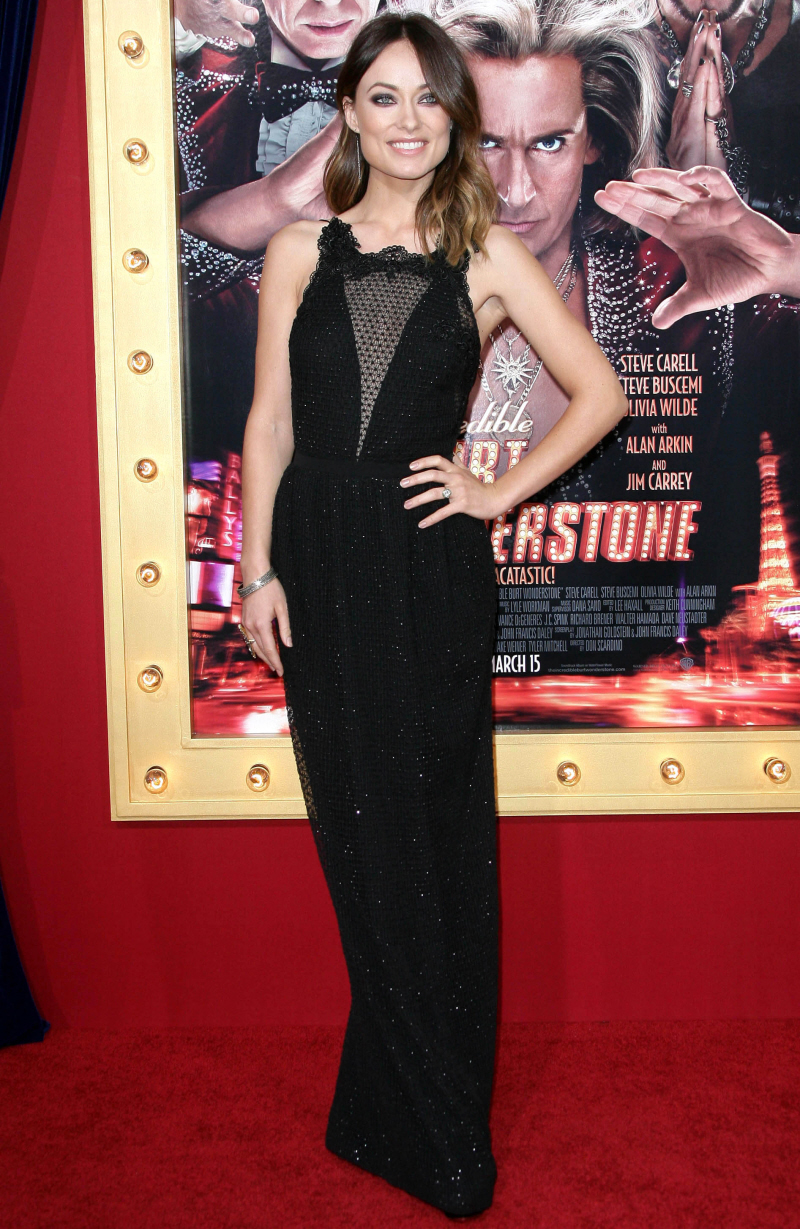 Here are some photos from the Hollywood premiere of The Incredible Burt Wonderstone last night. The red carpet was kind of meh – the only A-listers were Steve Carell and Jim Carrey, and while I like both men a lot, you can't make me do a "Who Would You Rather?" post about them. Fine, okay, I would rather hit it with Steve. Are you happy?!
The only notable woman in attendance was Steve and Jim's costar Olivia Wilde, she of the eye-rolling inducing Marie Claire interview yesterday and months of throwing her ex-husband under the proverbial bus. I'm shocked (!) that Olivia's Kenyan-marathon-sex lover Jason Sudeikis wasn't at her side at the premiere! Probably because he's in New York, doing something else? Probably. Anyway, Olivia wore this unflattering, poorly designed Gucci gown that doesn't do much for her. Olivia has that tall, slim build like a model, so she could really bring it to red carpets, but she rarely does. Oh, did we ever talk about her engagement ring? Photographers got a closeup of it: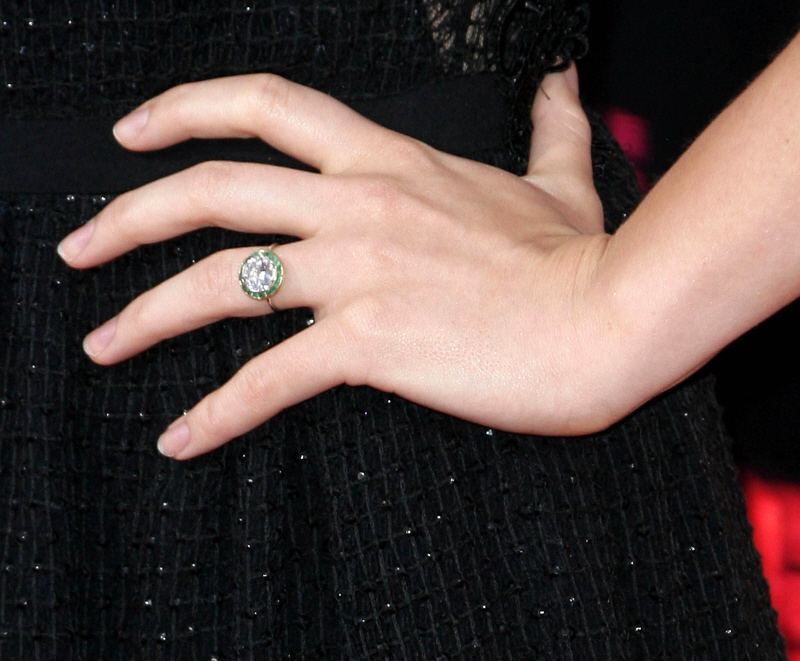 It looks like a round diamond with an emerald surround and yellow gold? It's pretty. I like that it's not all blinged-out, and it actually seems to suit her.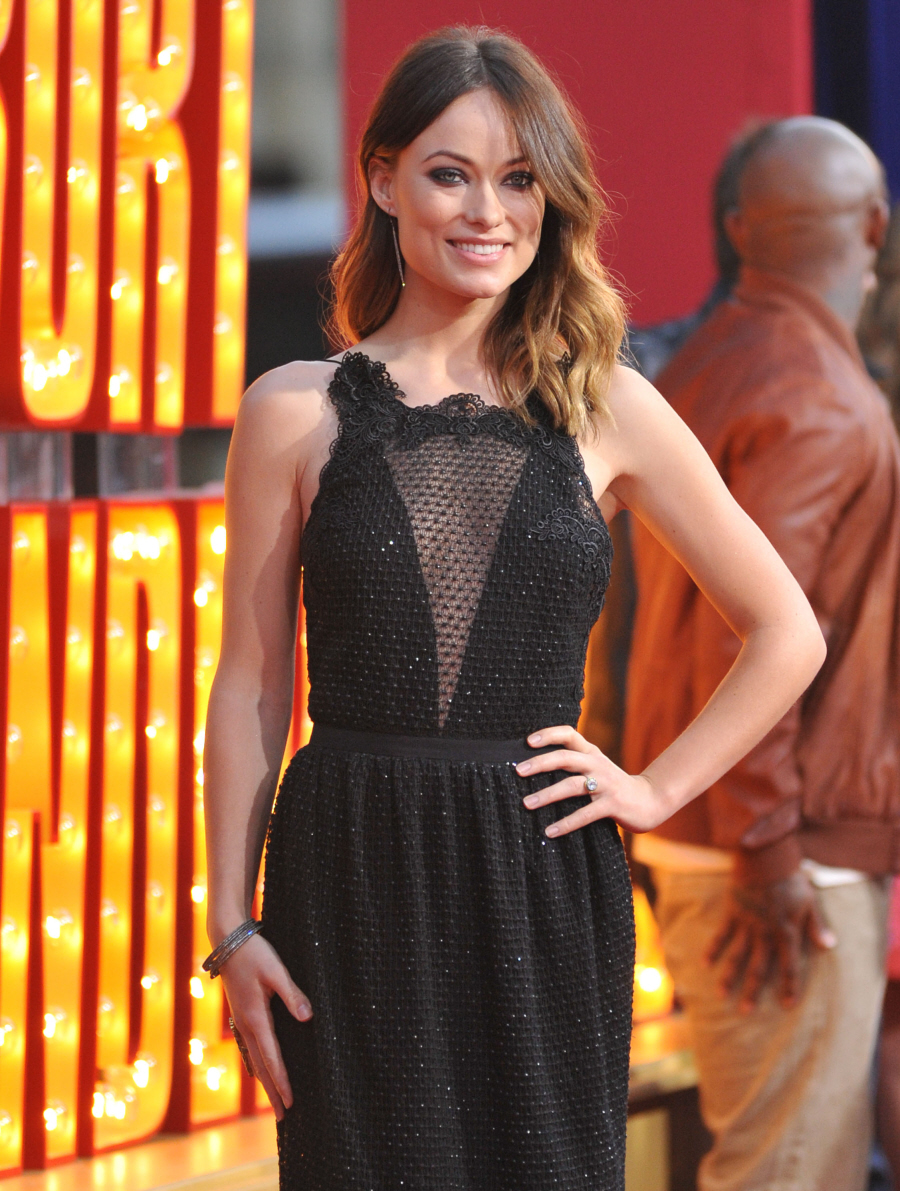 And here are some photos of Jim and Steve. I LOVE Jim's silver shoes. Those things are badass! And I love Steve's wife (Nancy Walls) and her dress. Steve looks pretty good, doesn't he? I mean, he looks like an attractive husband and father at a PTA meeting.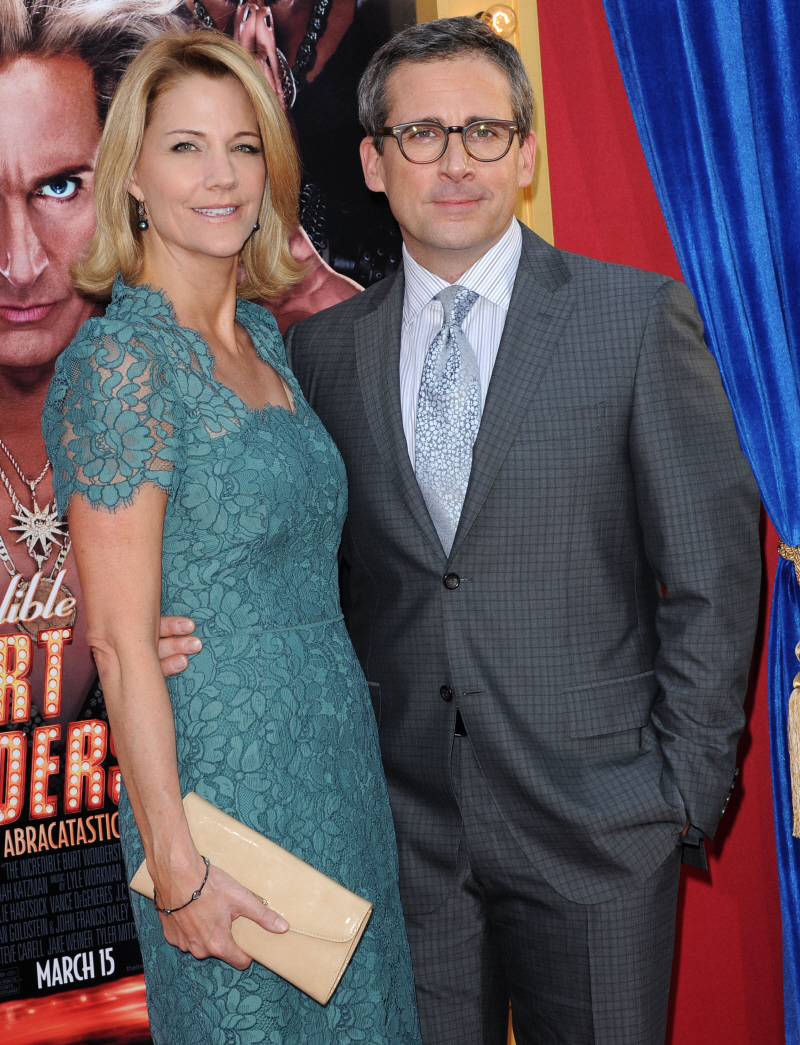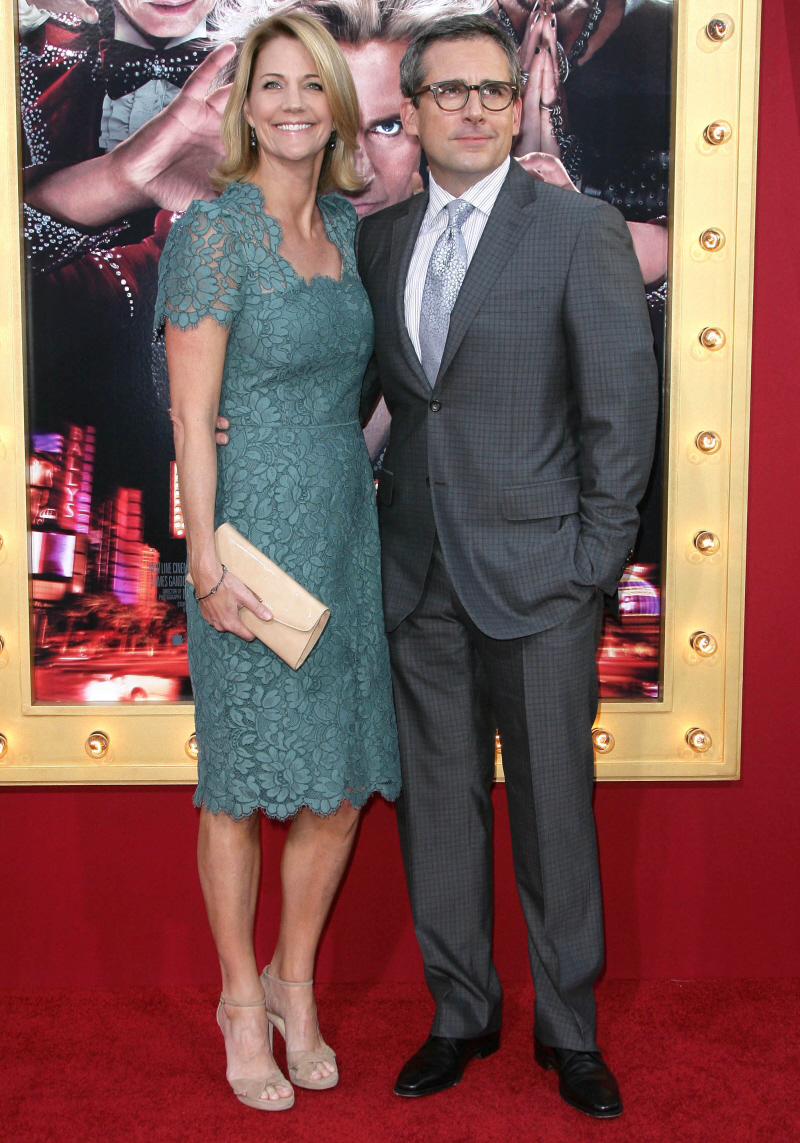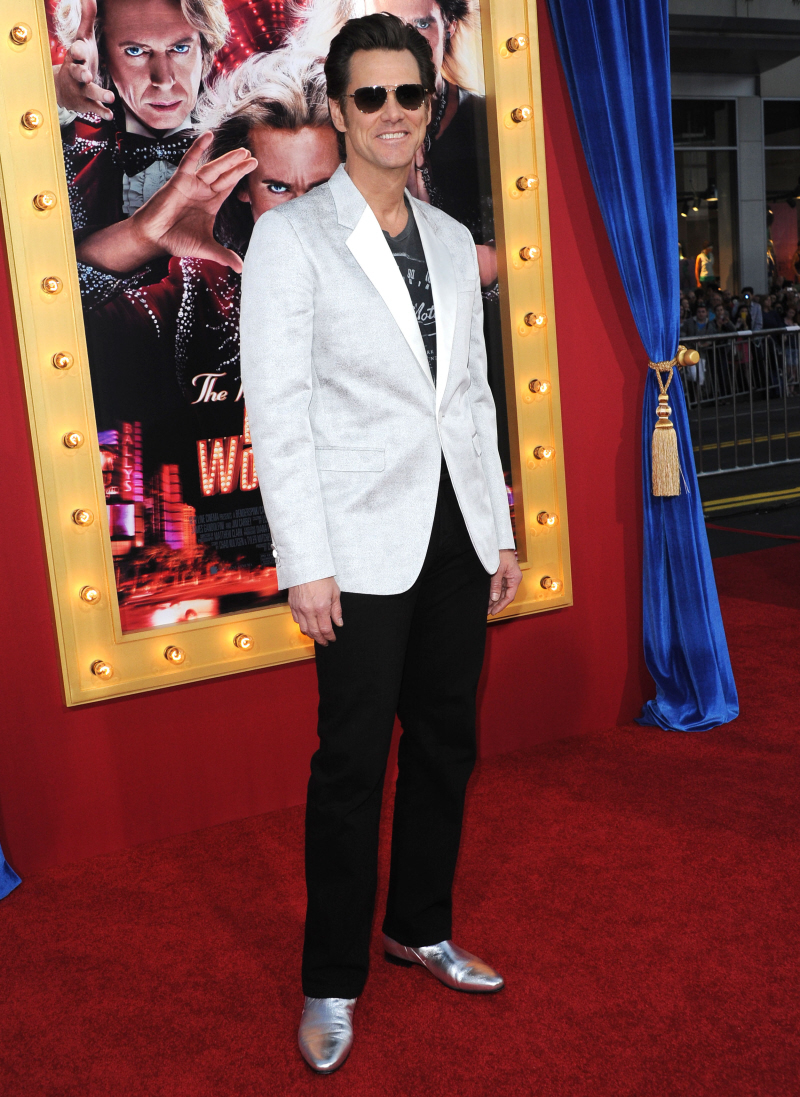 Photos courtesy of WENN.