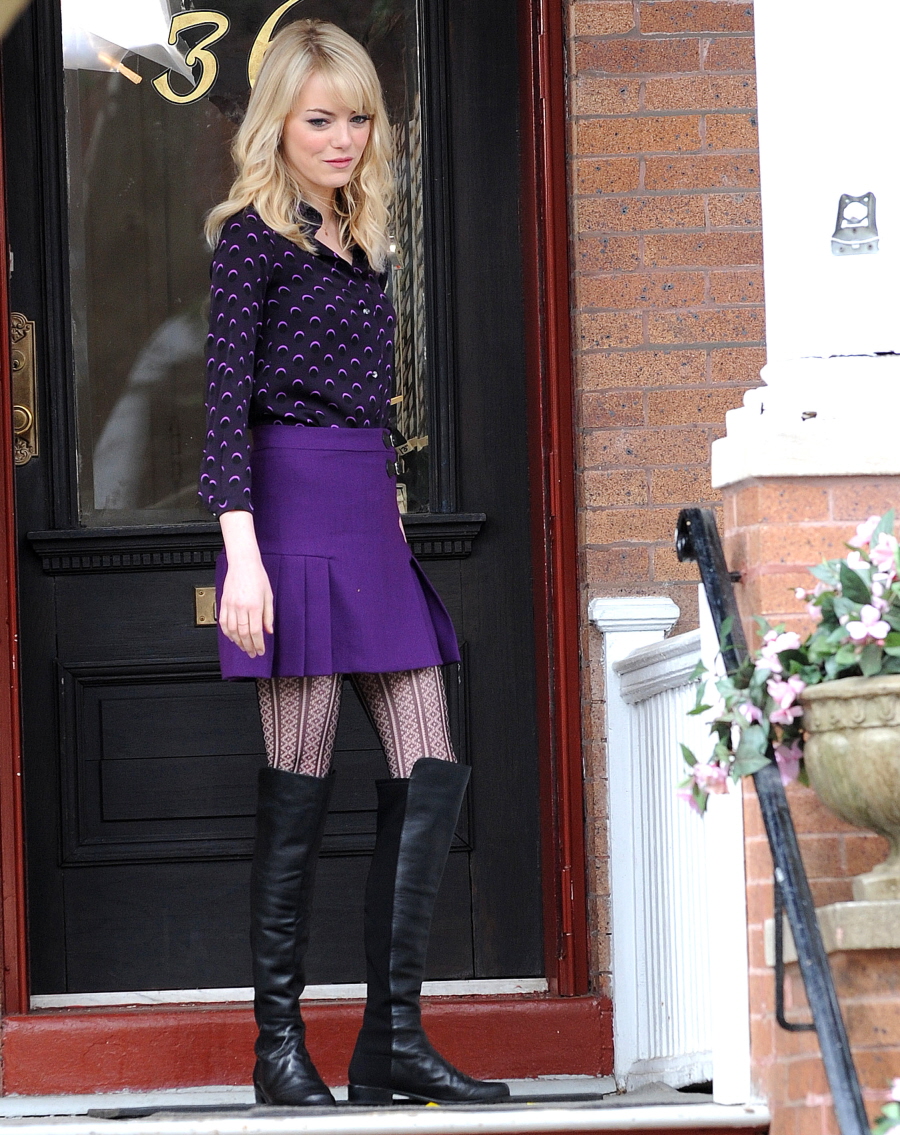 These are some new photos of Emma Stone filming Amazing Spider-Man 2 in Brooklyn yesterday. You know… I like Emma Stone so much. I think she's incredibly talented, I think she's beautiful and I think she's one of the great hopes for her generation of actresses. But it's gotten to the point where I just cannot even start with how much weight she's lost over the past year, year-and-a-half. In The Help, in Easy A, in Crazy Stupid Love, she had a lovely figure. She's a small girl, but her vibe back then was "I eat pasta and I don't feel guilty about it either." Now her vibe is "How many calories are in ice chips?"
I'm not body-shaming her, and I hope I'm not concern-trolling her either. It just really bothers me how an adorable, talented and healthy-looking young woman has become so, so thin. And what sucks is that with the Bosworth Body and the blonde hair, Emma now just seems like every other Hollywood girl. She lost what made her special. I feel like we should find a way to discuss this without condemning her, but recognizing that this is the pressure put on women young and old in Hollywood, by the media, by all of us even.
As for the costume choice… I thought she looked weird until I read some old quotes from Emma about how Gwen Stacy (her Spider-Man character) was supposed to dress. Apparently, these kinds of costume choices are right for the character and consistent with the comic books. Spider-Man is going to have another love interest in this sequel too – Mary Jane Watson will be around, and she's being played by Shailene Woodley. There might be a real-life love triangle between Emma, Andrew Garfield and Shailene too – or it could have been some stupid Twitter joke. Who knows?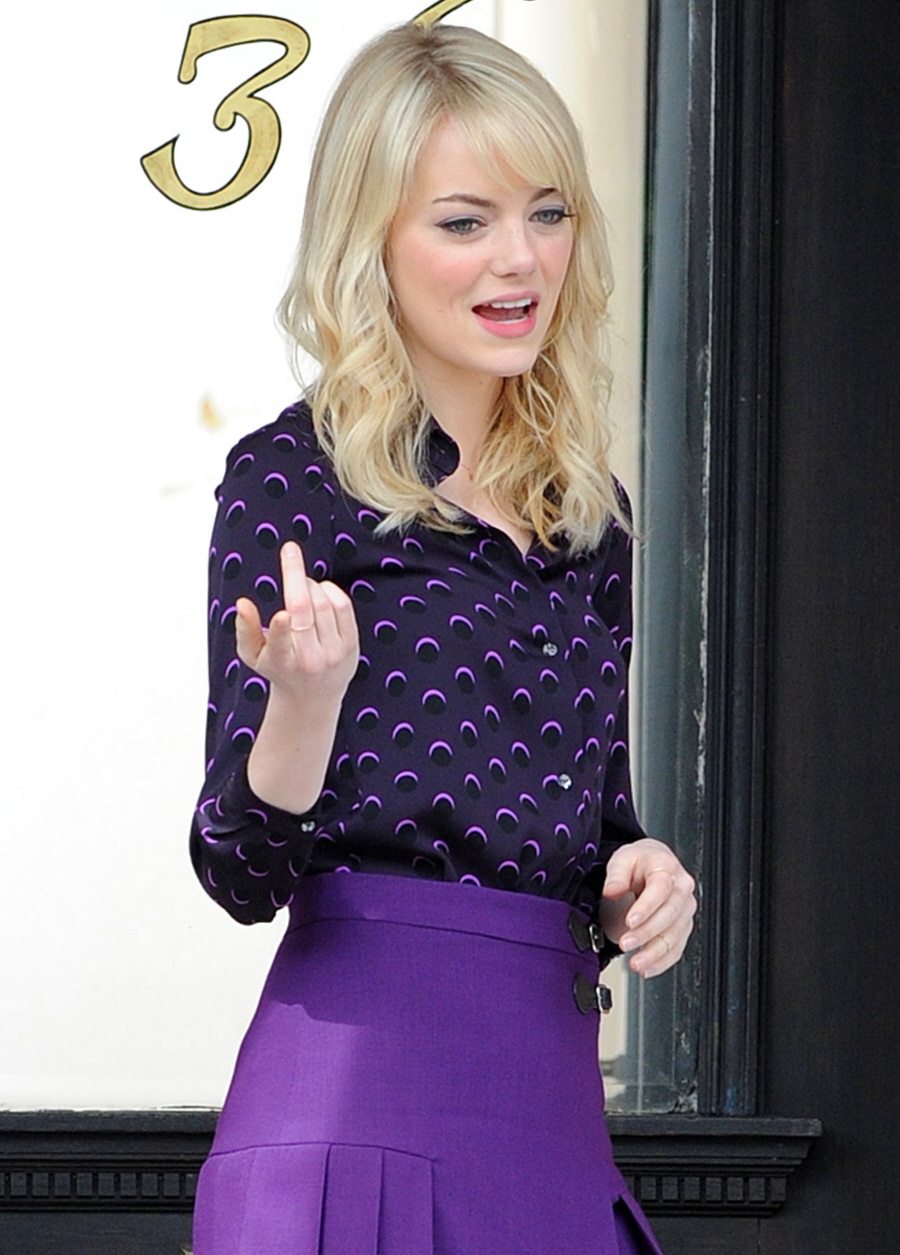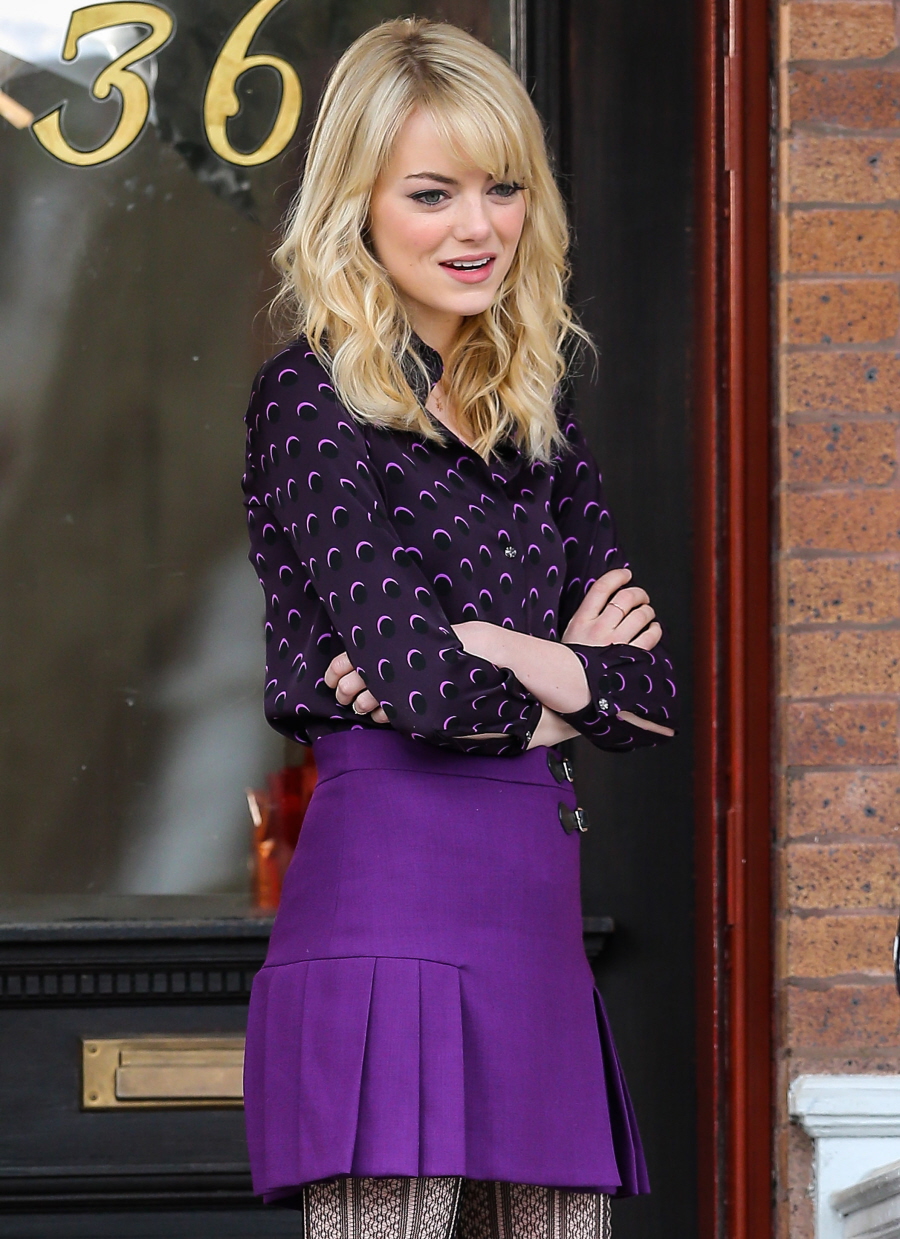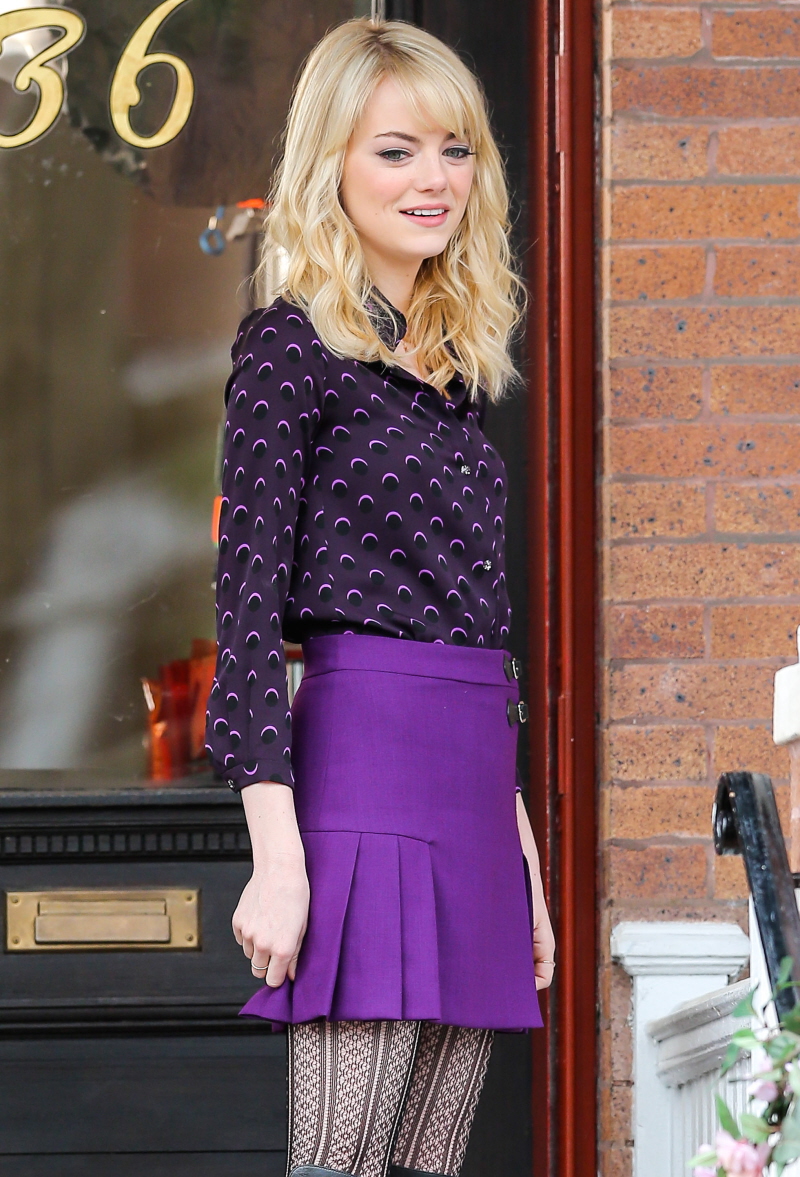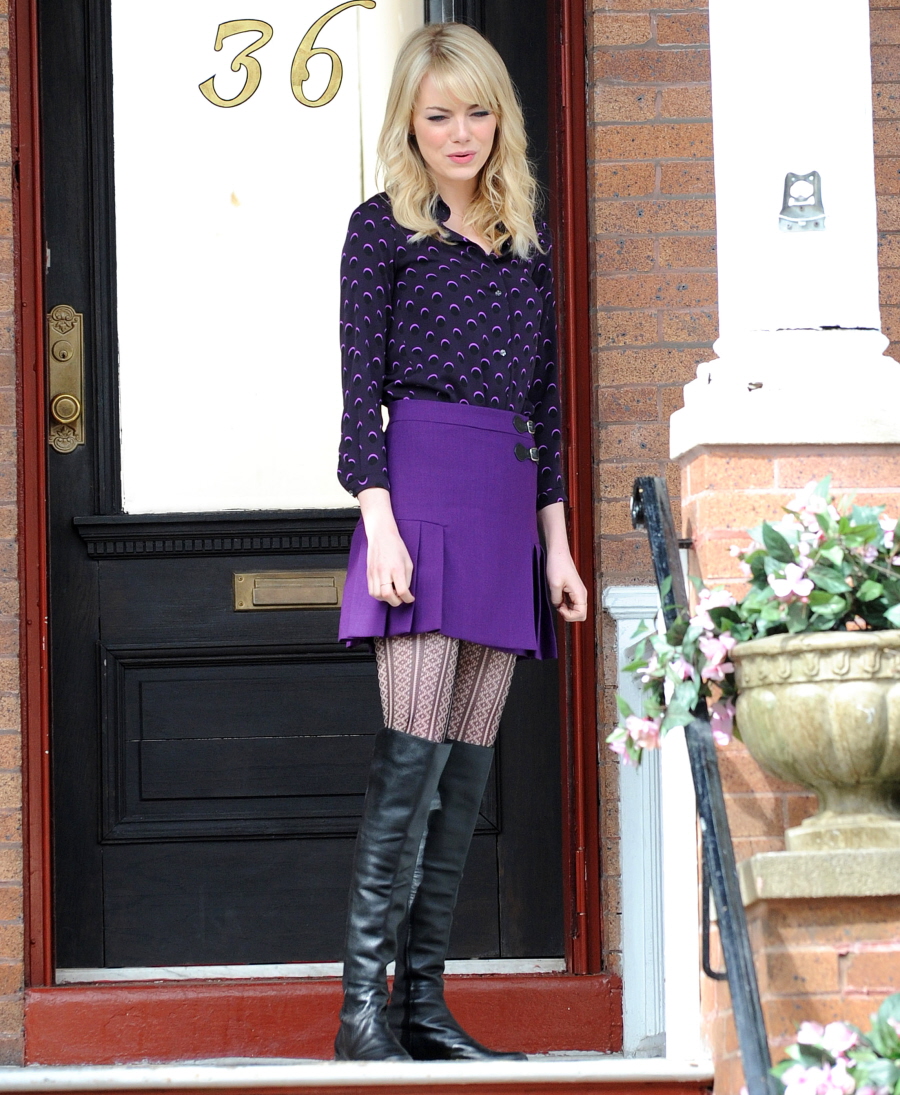 Photos courtesy of Fame/Flynet.