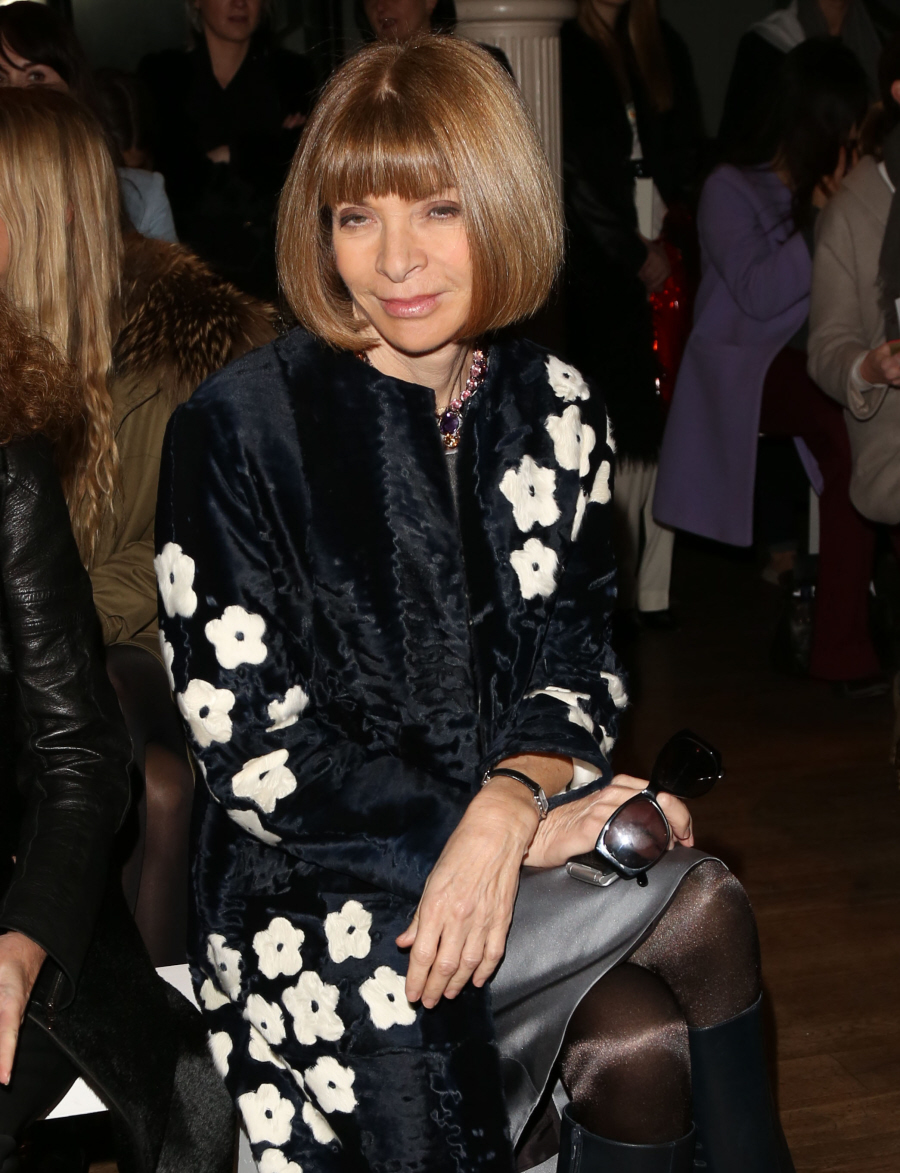 Anna Wintour hates Kim Kardashian. The hate-on is at the point where Nuclear Wintour can't even pretend that she doesn't know who Kim Kardashian is. Anna is actively, publicly snubbing Kim at this point. For last year's Met Gala, it was widely reported that Wintour had "banned" Kim from coming with Kanye West, although Kim later claimed that she didn't even want to come to the Met Gala because she had work in LA. Then Wintour allegedly snubbed Kim again during NY Fashion Week last fall! In both instances, Wintour never denied the reports that she hated (or hates) Kim. And now that Kim is pregnant with Kanye's baby… well, Wintour still won't acknowledge Kim.
Kim Kardashian may have snagged an A-list baby daddy, but that hasn't scored her any points with Anna Wintour!

The 32-year-old reality star is expecting her first child with one of the legendary Vogue editor's favorite male fashionistas, Kanye West, but the ice queen still refuses to acknowledge Kim as a bona fide celebrity, according to a report in new issue of Star magazine.

"For some reason, she thinks Kanye is terrific," a source dishes to Star about Wintour's infatuation with the rapper, revealing that Anna refused to even acknowledge Kardashian when she saw the couple at New York Fashion Week recently and thinks she is the worst thing since socks with sandals!

RadarOnline.com exclusively revealed that Kim was mortified when Wintour refused to invite her to the Metropolitan Museum of Art Costume Gala last year, despite Kanye being a welcome guest.

Will Kanye be able to get Kim on the list for the swanky soiree this year? Find out in this week's Star magazine — on newsstands Thursday!
Part of me thinks that it's good that at least one person is "holding the line" between legitimate celebrities and famewhore Kardashians. But in today's celebutainment culture, that line gets crossed so often that it seems more like Wintour just specifically hates the Kardashians. Like, other famewhores and C-listers are welcome to the Met Gala so there really are no standards other than "just don't be a Kardashian." And seriously, if Kanye wants to have Kim as his date at the Met Gala… would that be the worst thing? Wouldn't it be good gossip?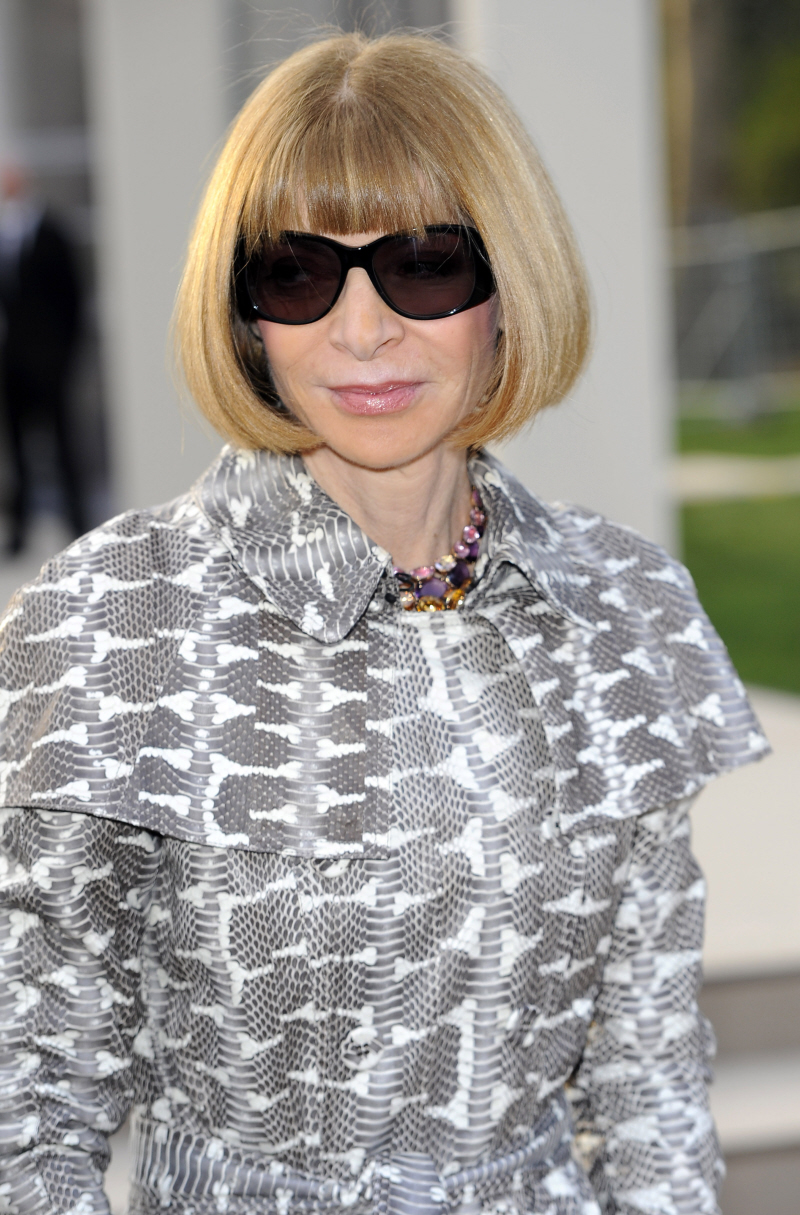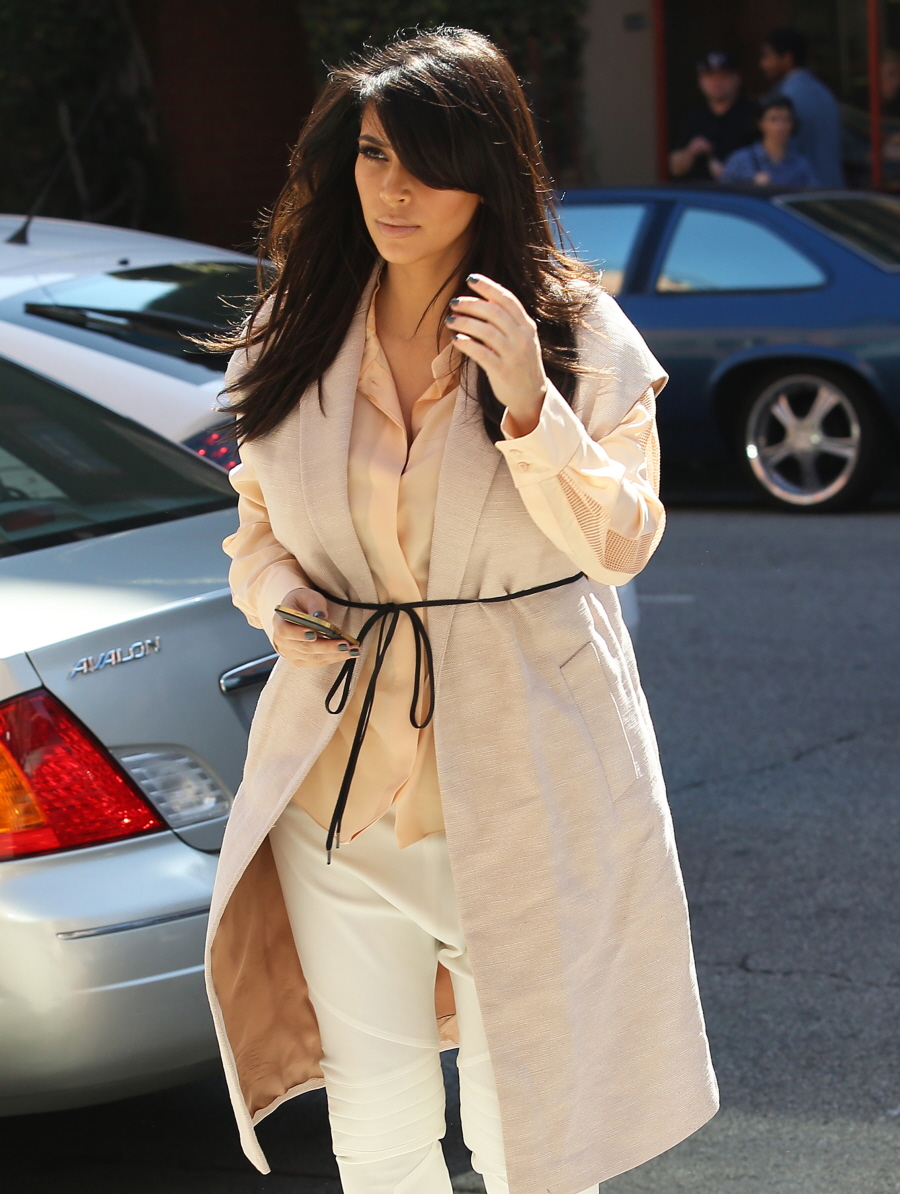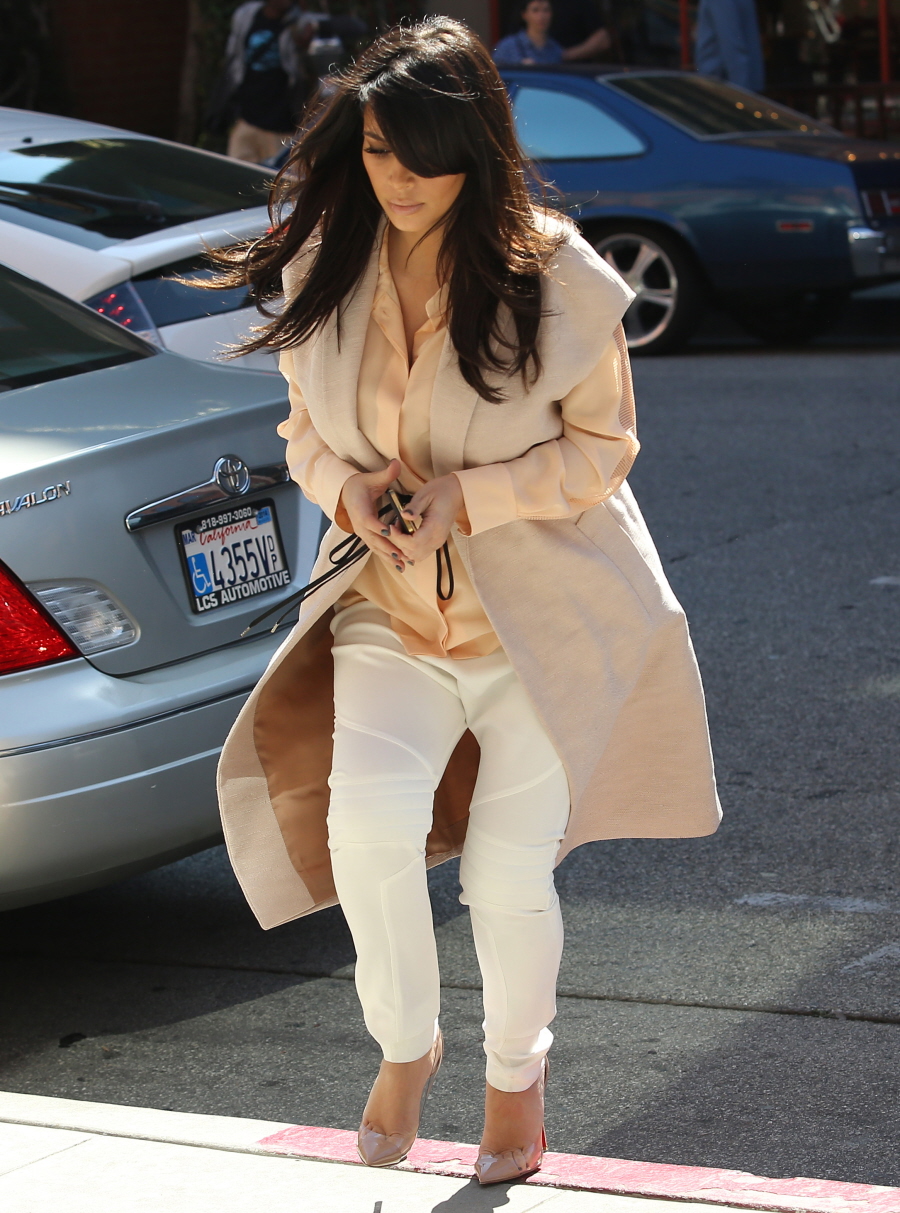 Photos courtesy of WENN, Fame/Flynet.