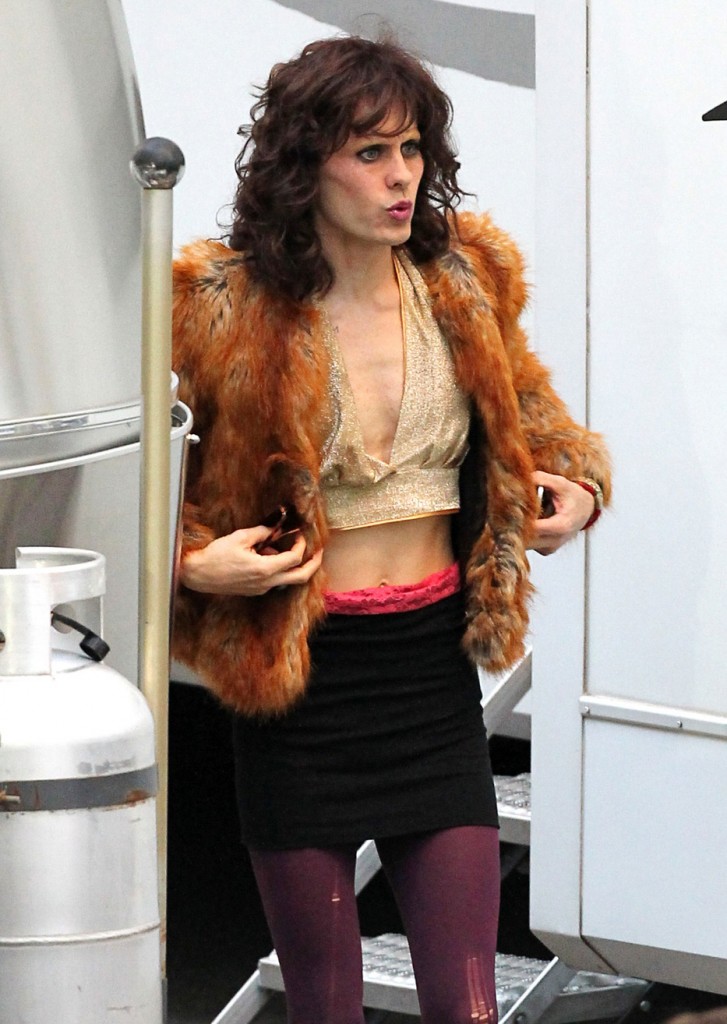 Leto in character last November for Dallas Buyers Club
You know that movie in which Matthew McConaughey plays an AIDS victim, The Dallas Buyers Club, and for which he lost so much weight? Well Jared Leto co-stars in that film, he plays another AIDS sufferer, a transsexual woman, and he lost just about as much weight for that role as McConaughey did.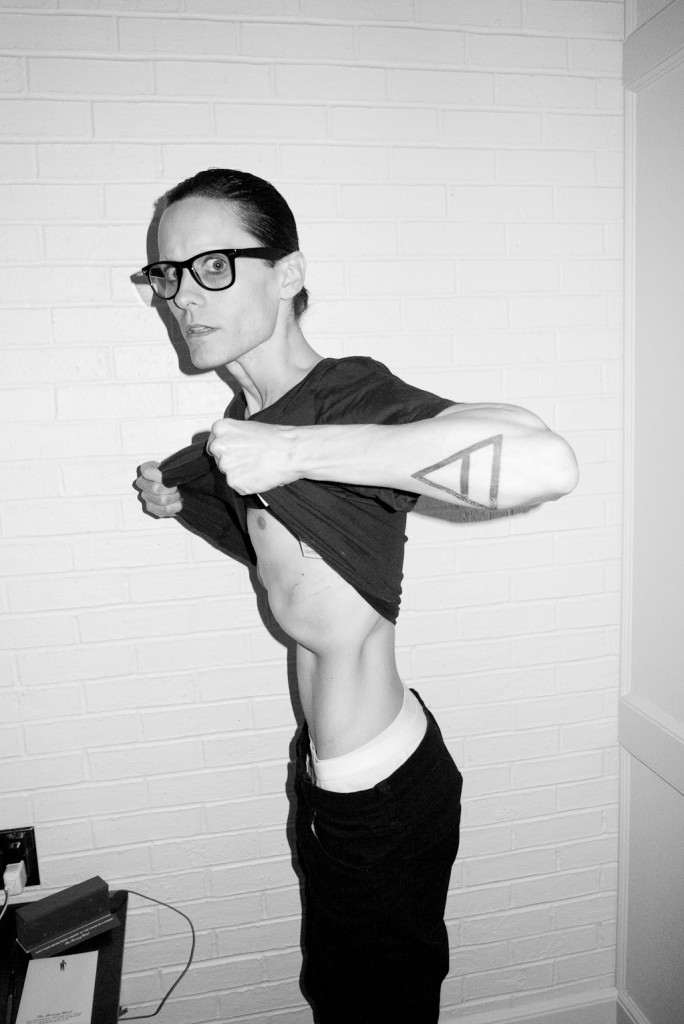 Like McConaughey, Leto is almost back to normal a few months after shooting wrapped, (new photos of him are here) and he told E! that he lost 30 pounds back then and had dropped down to just 116 pounds. He's 5'9″ tall so I checked that BMI, 17.1, and it's only classified as "underweight," not "severely underweight." Damn! What do you have to do to get a "severely underweight" classification? He also admitted that he did it by starving, which he's revealed before. E! also has a video interview with Jared to accompany this story, and I found it really interesting. I don't remember ever seeing him interviewed before and he comes across as very professional and dedicated. Gah, I can't believe I'm writing that about Jordan Catalano. He focuses more on what he did for the role than the mechanics of how he lost the weight. He said "the role required that commitment from me." Here's more:
Jared Leto plays a transsexual with AIDS in the '80s in his first film in five years, The Dallas Buyers Club.

You may have seen some of the shocking images of photos of him while shooting the movie. Like his costar Matthew McConaughey, he lost about 30 pounds for the role. The movie is the real-life story of a Texan with AIDS (McConaughey) in the 1980s who smuggled alternative drug treatments into the U.S. from Mexico

"I got down to 116 or something," Leto told me yesterday at the Fast Company Grill at SXSW.

He explained, "I just basically didn't eat. I ate very little."

But it wasn't just about becoming sickly thin. "I had done similar things with weight, but this was different," Leto said. "I think the role demanded that commitment…It was about how does that effect how I walk, how I talked, who I am, how I feel. You know, you feel very fragile and delicate and unsafe."

Not everyone he knew was aware of what he was doing. "It's not a great thing to see," Leto said. "If you run into people or see family who don't know what you're doing, they think that you're sick."
Leto was in Austin this week to promote Artifact, a documentary about his band 30 Seconds to Mars' legal battle with music label EMI.
Here are photos around the time Leto was filming, he shaved off his eyebrows too! Some of these are by his BFF, Terry Richardson. He's also shown out with Richardson last month, on February 21. What is it with that guy? Is he really charming along with being a creepy sexual predator?
I couldn't find a release date or trailer for Dallas Buyer's Club. It's in post-production and I would guess it's out later this year, but I can't confirm that.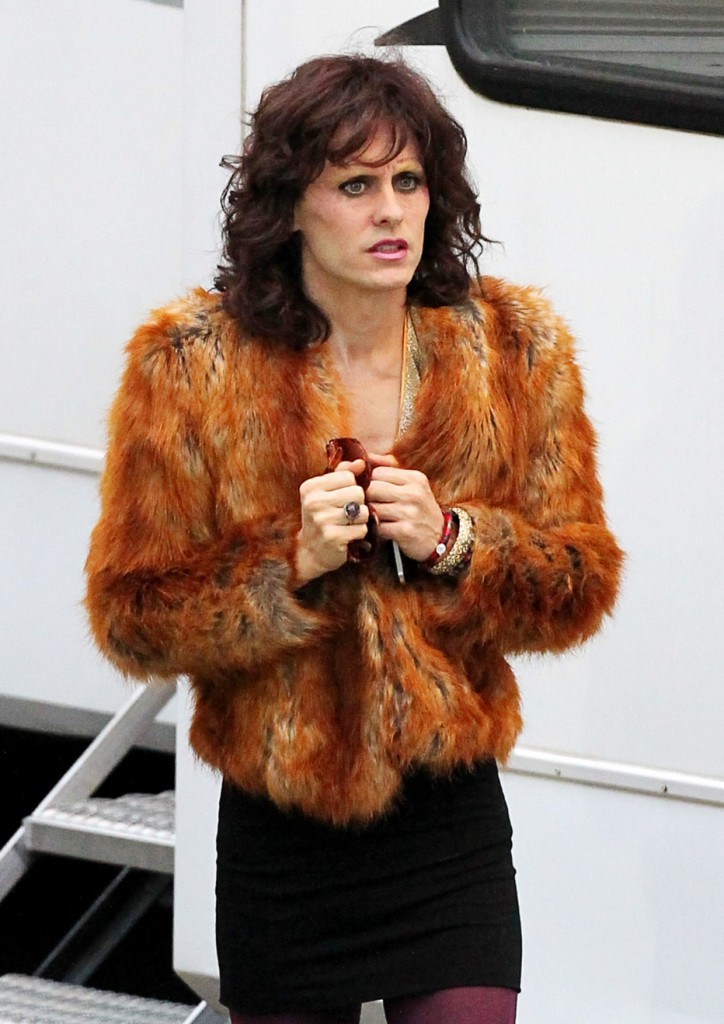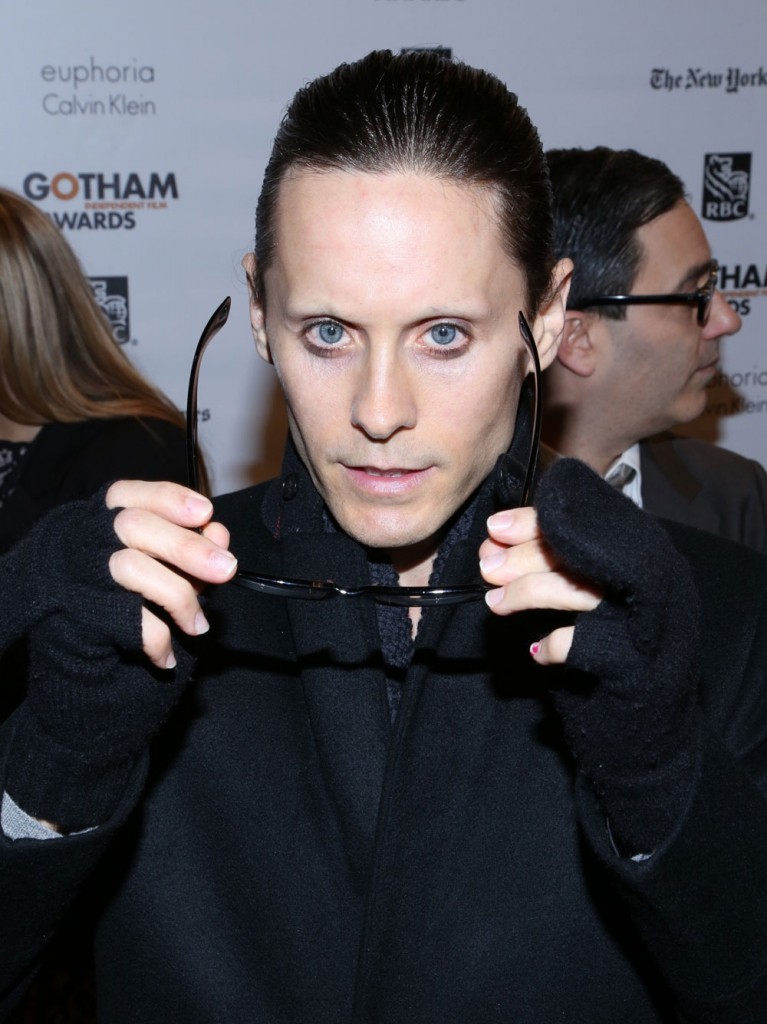 Leto last month: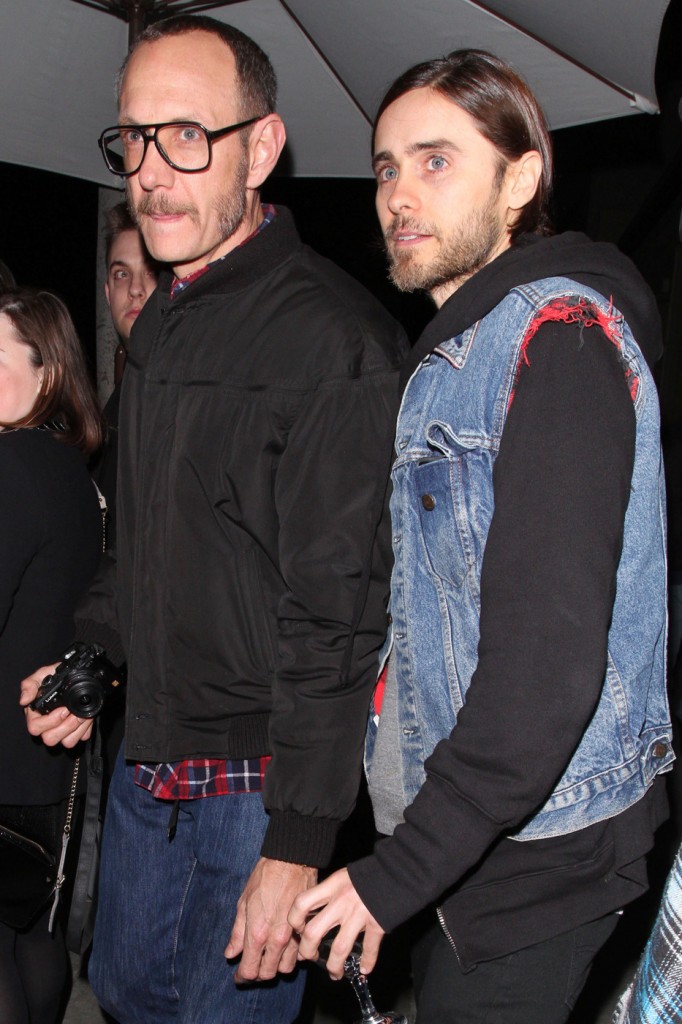 photo credit: Pacific Coast News, Terry Richardson and WENN.com