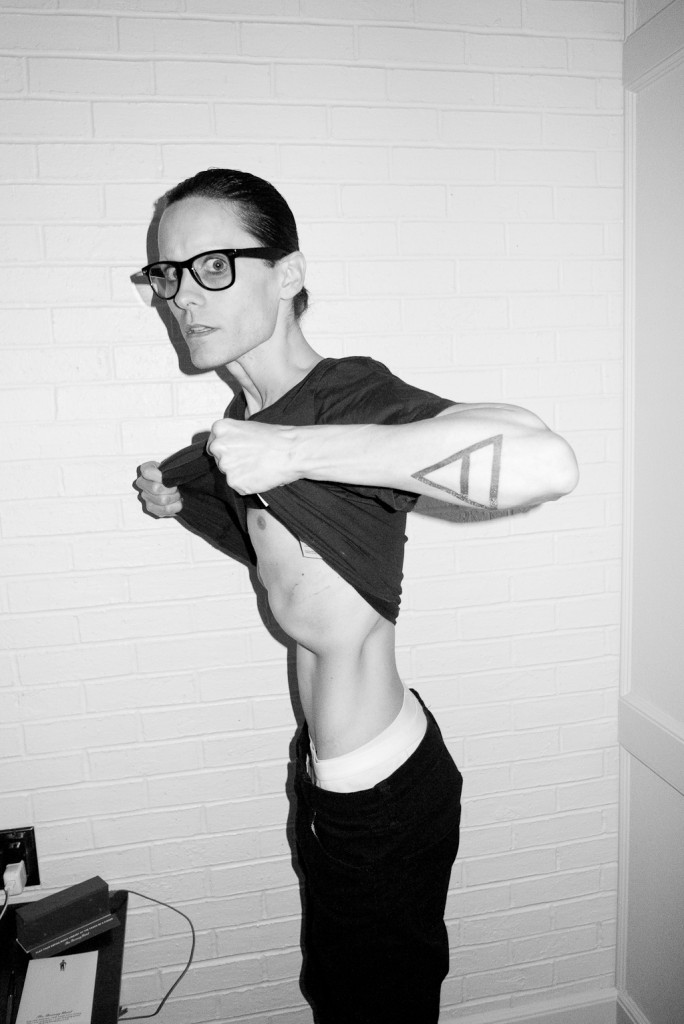 Kaiser has been covering Matthew McConaughey's weight loss for the film The Dallas Buyers Club, based on the true story of a group of men suffering from AIDS in the 1980s who banded together to smuggle and distribute then-illegal antiviral drugs from around the world. Her take is that it's not necessary to concern troll McConaughey about his weight and health, since he's slimmed down so dramatically for a role. I agree, and think the same about Jared Leto. Leto is playing a transsexual in the film, you can see some photos of him in character here.
Remember when Leto got dramatically overweight to play John Lennon's killer in Chapter 27? That was back in 2008. Now he's going in the opposite direction, and from the looks of him he's been as successful at transforming for his character as McConaughey has. These are some new photos taken by Terry Richardson, natch, in which you can see Leto's weight loss. He's also shaved off his eyebrows for the role. (I just thought he'd dyed them blonde, but they're gone.) He looks much different, and has admitted that he's achieved this through starvation, basically. This is pretty much what McConaughey said about his weight loss being "90% diet." Here's more:
Jared Leto, who signed on to the flick just a few weeks ago, has already undergone a dramatic transformation for his part in the drama — debuting a newly scary-skinny bod and shaving off his eyebrows — in order to play a transsexual woman with AIDS in 1980s Texas.

Despite his intense weight-loss process — Leto told Vulture at the IFP Gotham Awards in NYC Tuesday he's been fasting for the last month or so — the actor says he's more concerned with mastering his character's grooming techniques, like waxing his body (and facial) hair.

"Your body goes through weird stages [when fasting]," he shared. "Sometimes it's hard to hold on to water. But for me, it's not about the most weight I can lose, it's more to represent the character. I'm focused on what it means to be a transsexual woman."

As hungry as he might be (he admitted to feeling lightheaded), Leto, 40, is also doing his best to look on the bright side.

"Historically, people have [fasted] for pursuit of self, to achieve a meditative state, so I'm hoping for that, and not the other things," he said, laughing. "It's not necessarily a bad thing."
Well he looks the part and good for him for being committed to it, but we'll see how he can act. I haven't seen him in anything for a long time (nothing I can remember really since My So Called Life. I guess he was in Fight Club too), and he hasn't made a movie since 2009. He focuses more on his music career I guess. You know, the most I hear about this guy is when he's dating someone or losing or gaining weight.
It will be quite a while before this movie is out, since it's filming now. I'm hoping it's critically acclaimed and a hit for McConaughey's sake. I'm really rooting for him lately. Leto is just kind of strange to me, I don't have strong feelings about him either way. He seems like a weird guy, and I've thought that for years.
Here are some more photos from Terry Richardson's site, as well as Leto at an event recently. No eyebrows!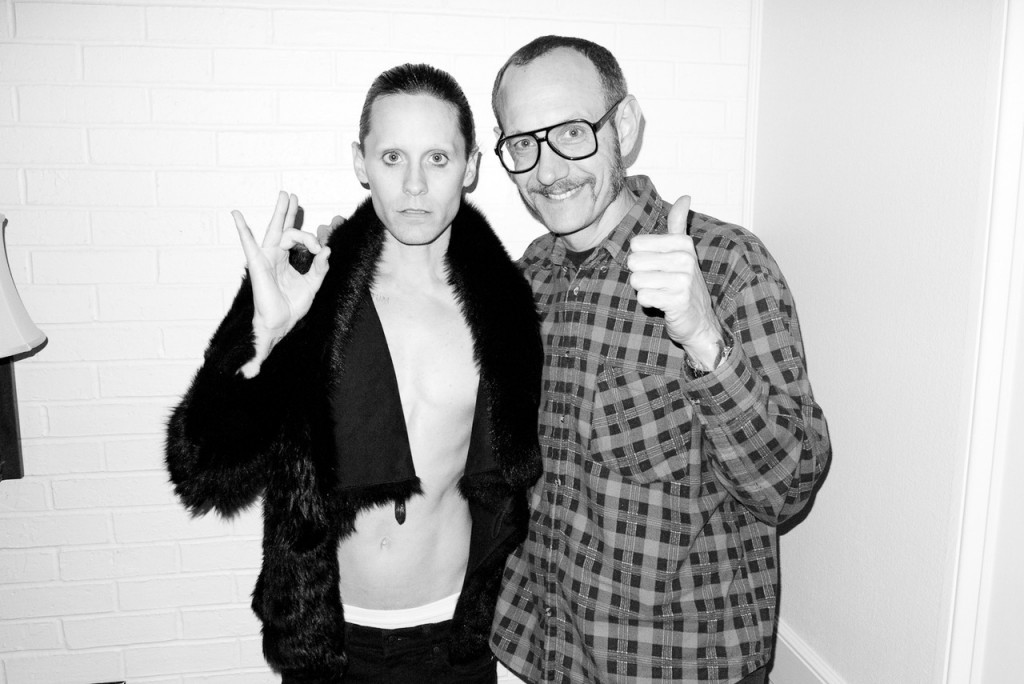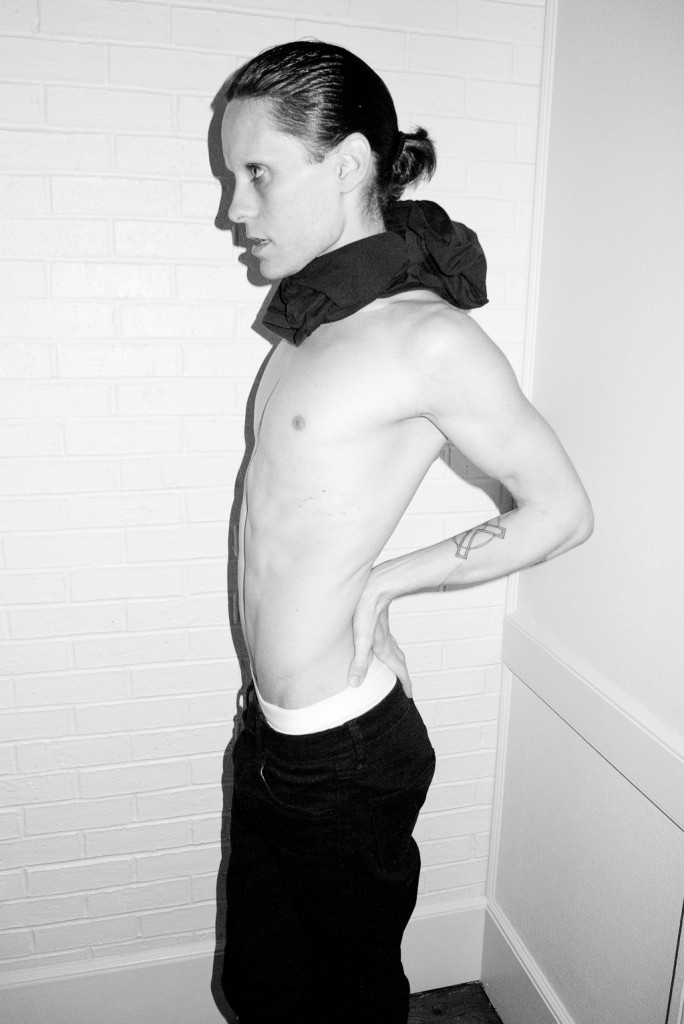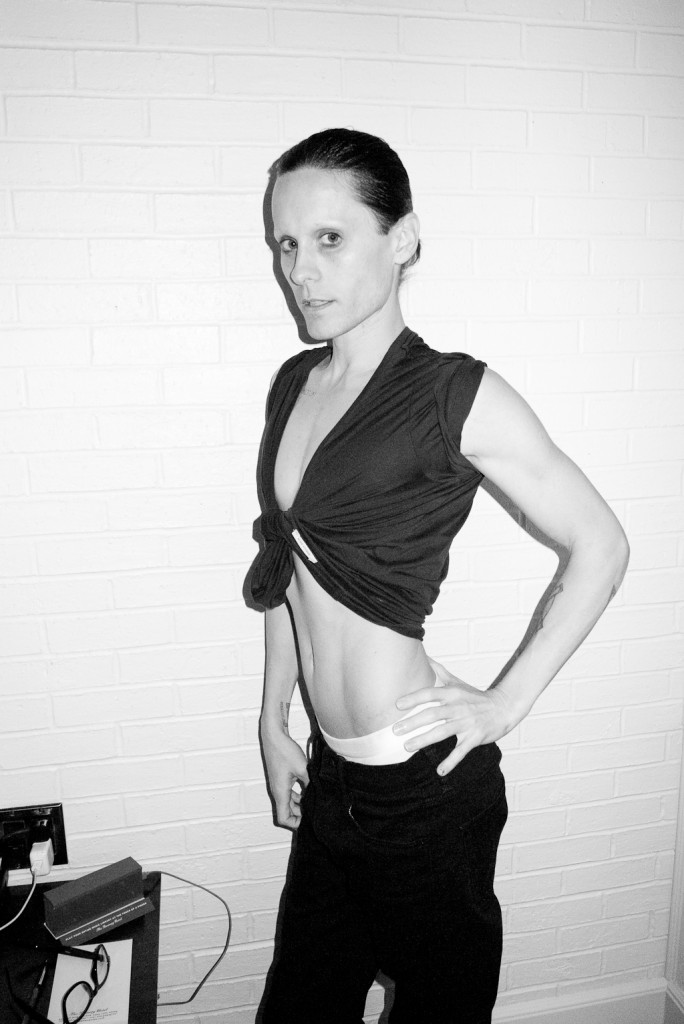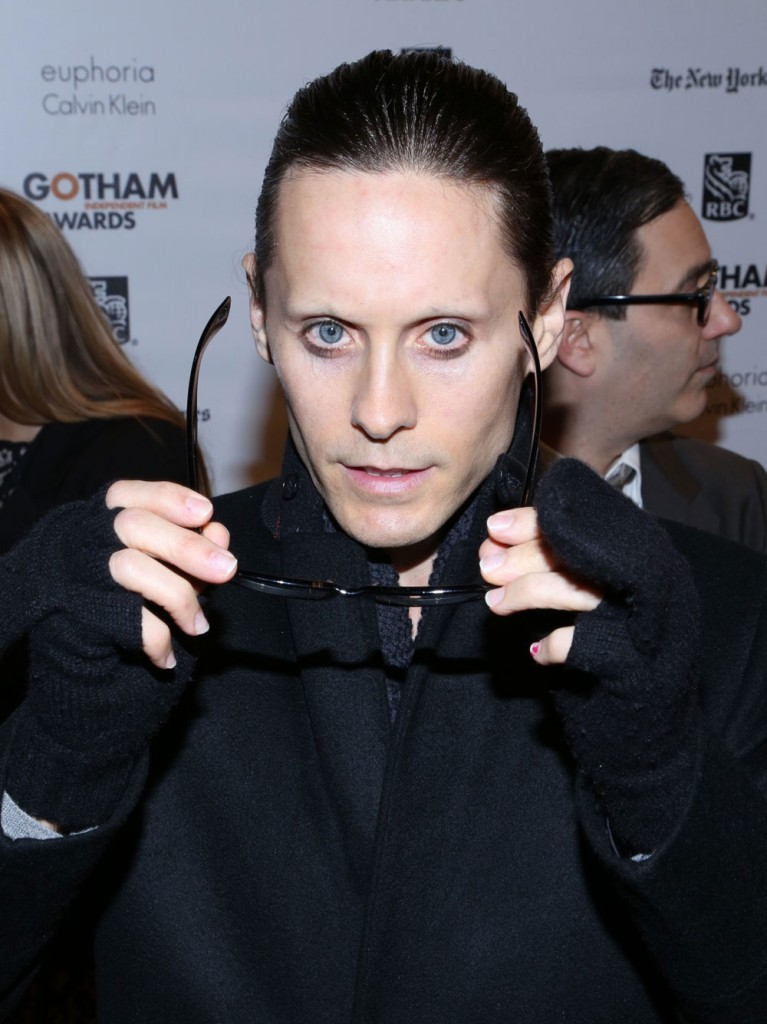 In April with fans at Coachella: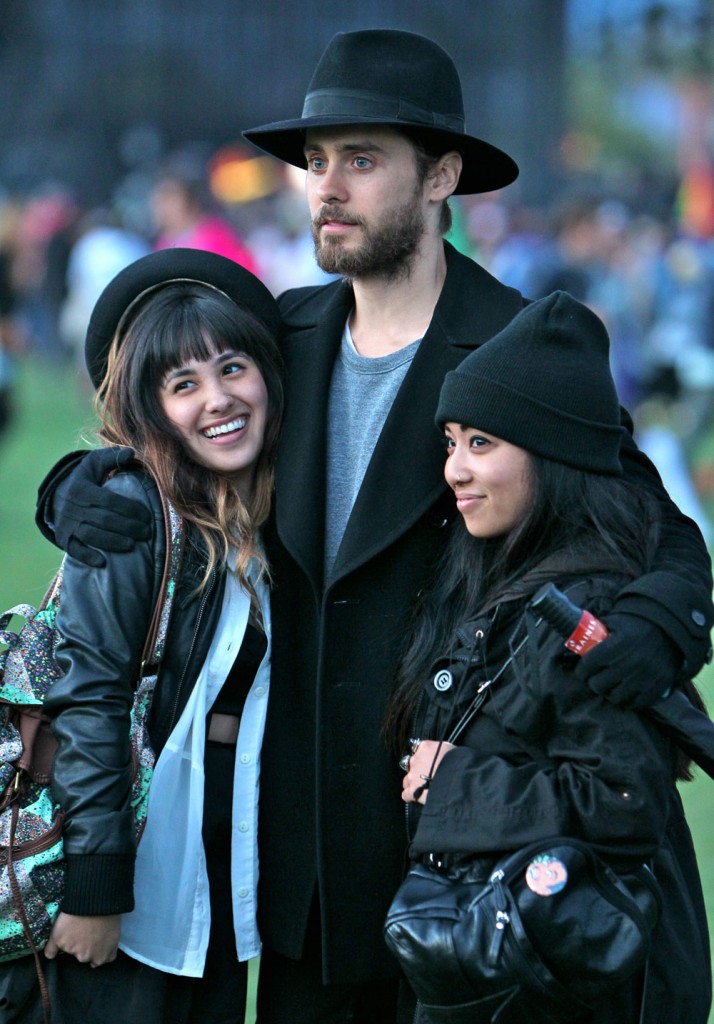 some photos credit: WENN.com