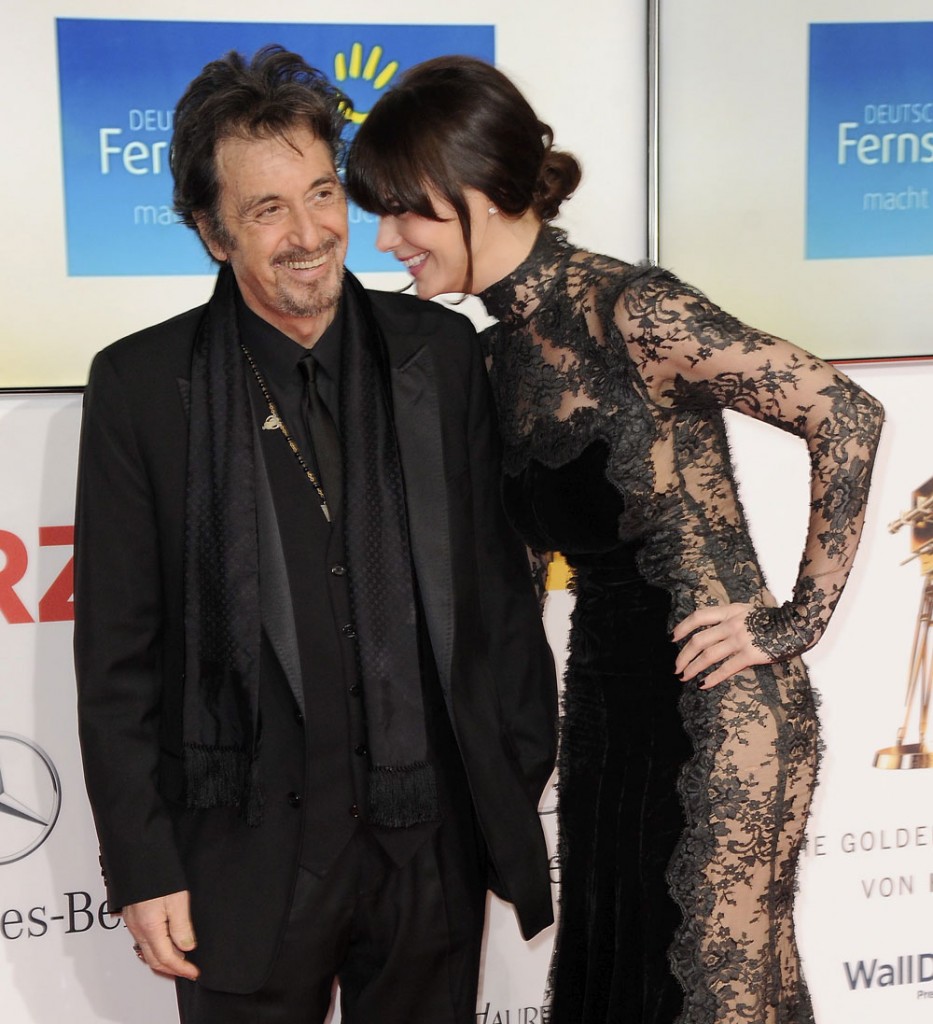 Many of you have mentioned the double standard when it comes to extreme age differences in celebrity couples. (Where, let's face it, the older person is the famous/incredibly wealthy party.) Like it's seen as somewhat acceptable for an older dude to date a much younger woman, but when a female celebrity does the same thing and gets herself a boy toy (see: Madonna, Ellen Barkin) we call them "Cougars" and make a bigger deal out of it. Personally I just think we do that because it's rarer to see, and we hold women to a higher standard than men. We put ourselves in their shoes and think "no way could I have much in common with a guy 20 years younger, but the sex must be great." I used Ellen and Madonna as examples, as they both are/were in long term relationships with men 30 years their junior. (I think Ellen and her man have since broken up and who knows about Madonna and Brahim.)
Thirty years is a huge age difference of course, but what about forty? Al Pacino, 72, has been dating a 33 year-old woman, an Argentinian actress named Lucila Solá, for around three years that we know of. I found photos of them together for the first time on a red carpet back in April, 2010. I follow gossip slavishly and while I'll admit to not paying much attention to Al Pacino this is the first time I've heard of this! Consider Ellen Barkin, 58, who earned tabloid headlines about her mid-20s boyfriend a couple of years ago. All this time Al Pacino has been dating someone who could be his granddaughter and I didn't realize until The Daily Mail pointed it out. They made the age difference their headline but they don't make a big deal out of it, they were practically patting Pacino on the back. These two were at the premiere of "Phil Spector," the HBO movie based on the true story of the eccentric music producer/murderer, in which Pacino stars. As The Mail mentions, Helen Mirren co-stars, but she wasn't at the premiere with her sassy hair. Boo! She was probably in London due to the play she's starring in.
Al Pacino is certainly in remarkable shape for a man of 72.

And one of the reasons why was apparent when he showed off his much younger girlfriend Lucila Sola at the premiere of Phil Spector in New York on Wednesday.

The dapper Godfather star looked jubilant as he joked with the beauty, who is 40 years younger than him, on the red carpet.

The pair were the stars of the night at the debut showing of the controversial new HBO film.

However his 33-year-old lover was not the only beautiful woman who turned up for the exciting event.

Girls star Allison Williams, 25, also looked in fine figure in a lace detailed black dress, while The Good Wife favourite Christine Baranski, 60, daringly twinned a leopard print dress with a dark coloured cardigan

One big name who was conspicuous by her absence was Helen Mirren, who is the leading actress in the movie.
Pacino is 5 years older than my dad and his girlfriend is around that many years younger than me (I'm not giving specifics!) so yes I think this is a huge age difference. At least she's not mid 20s but still. If this were the age different between a female celebrity and her boyfriend you could bet we would be hearing about it.
We don't have photos from that specific event, (you can see them at the Daily Mail) but here are photos of Al and Sofia at the Goldene Kamera awards in Berlin last month. In the other red carpet photos they're shown in September, 2011 and August, 2010. See – they've been together a long time! No biggie to the gossip press, or maybe I just don't pay enough attention. (I read three gossip magazines every week!)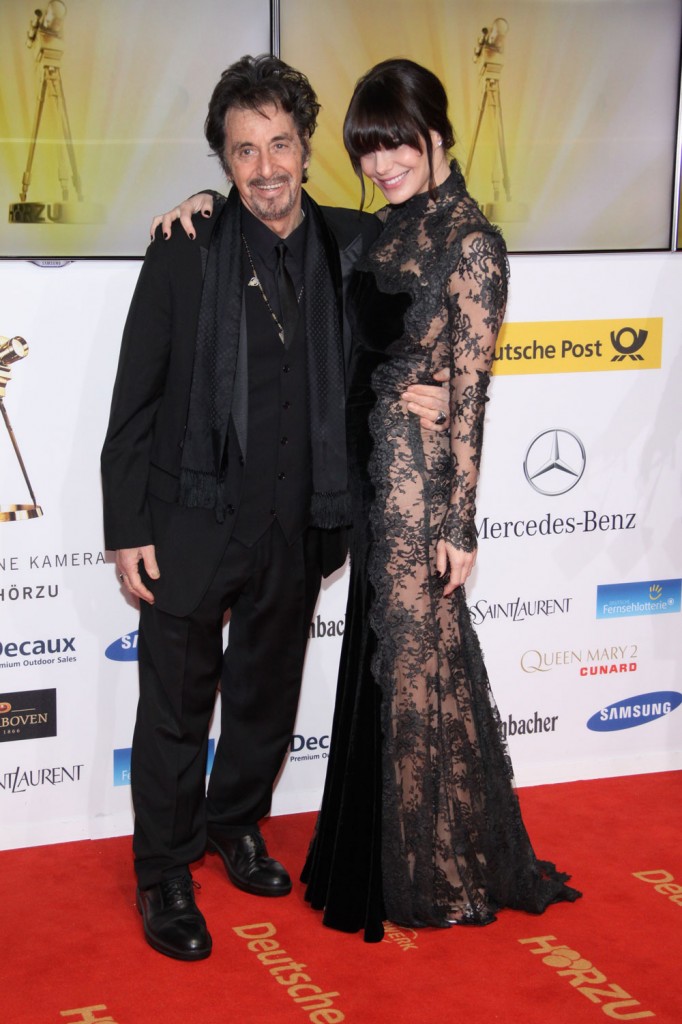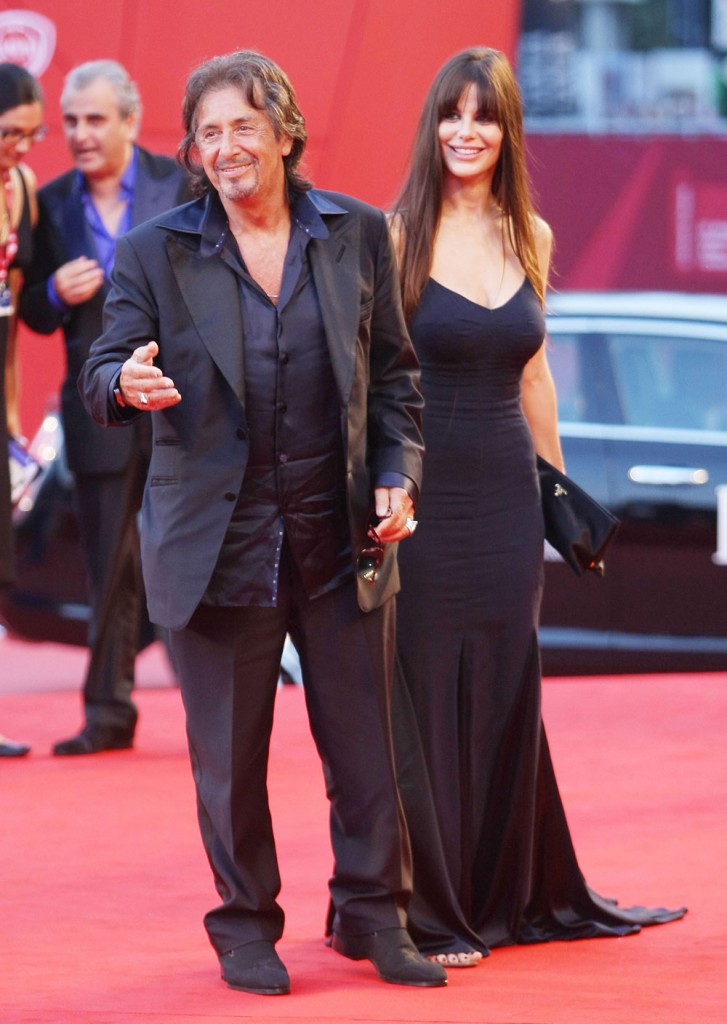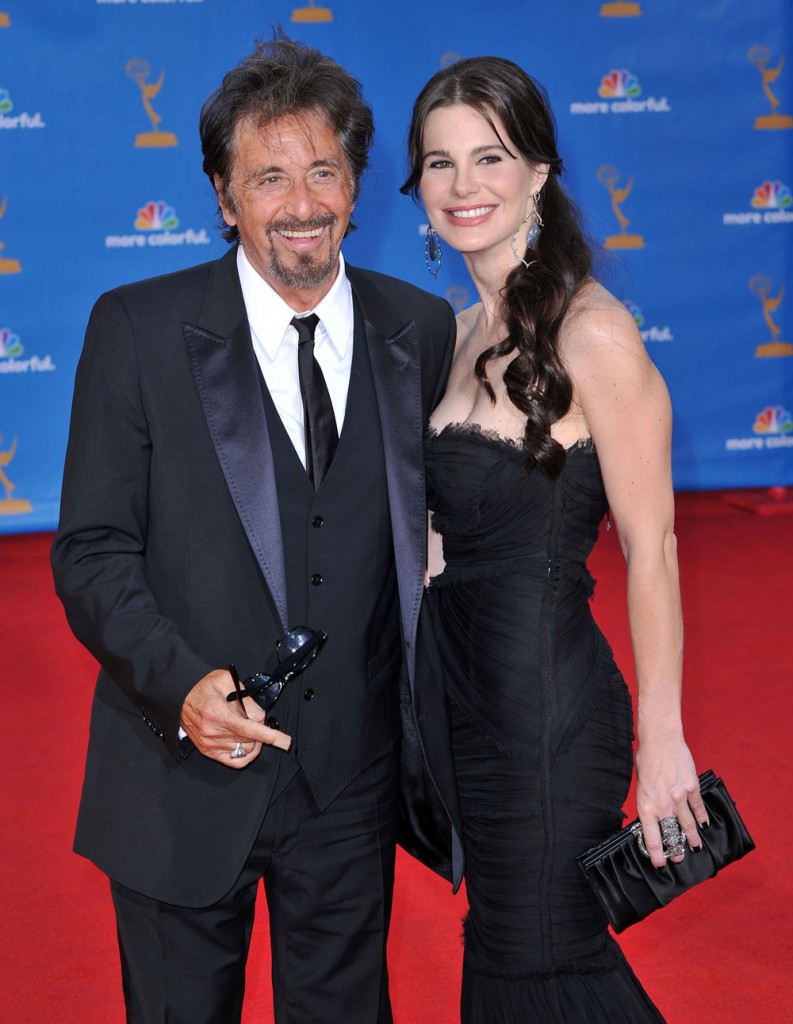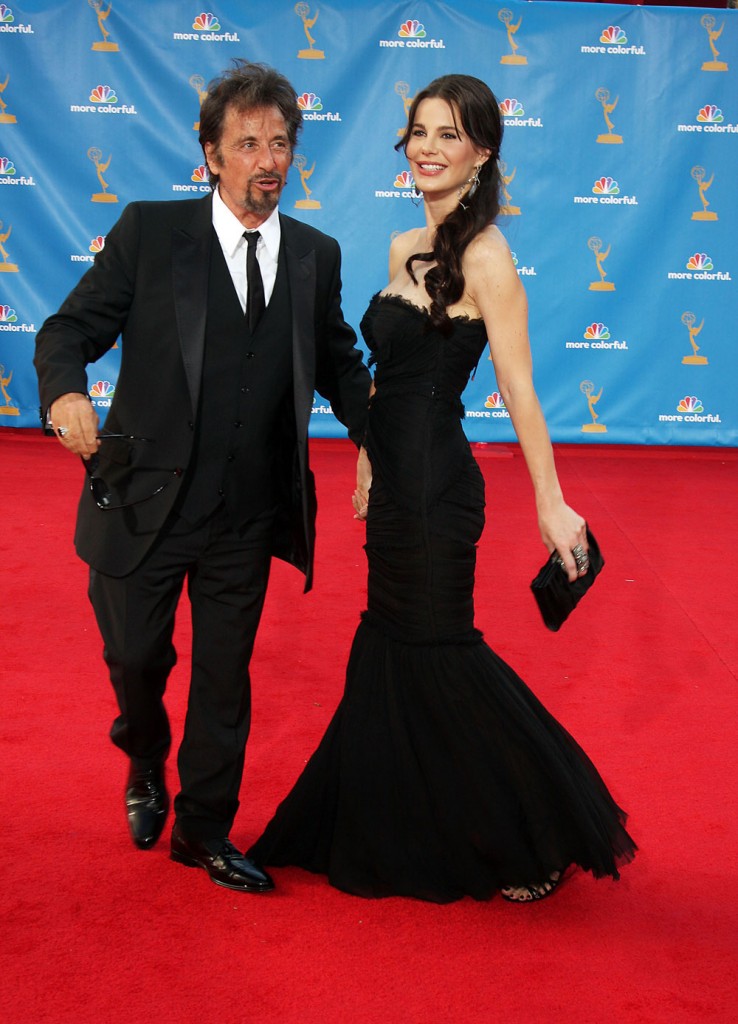 Photo credit: WENN.com