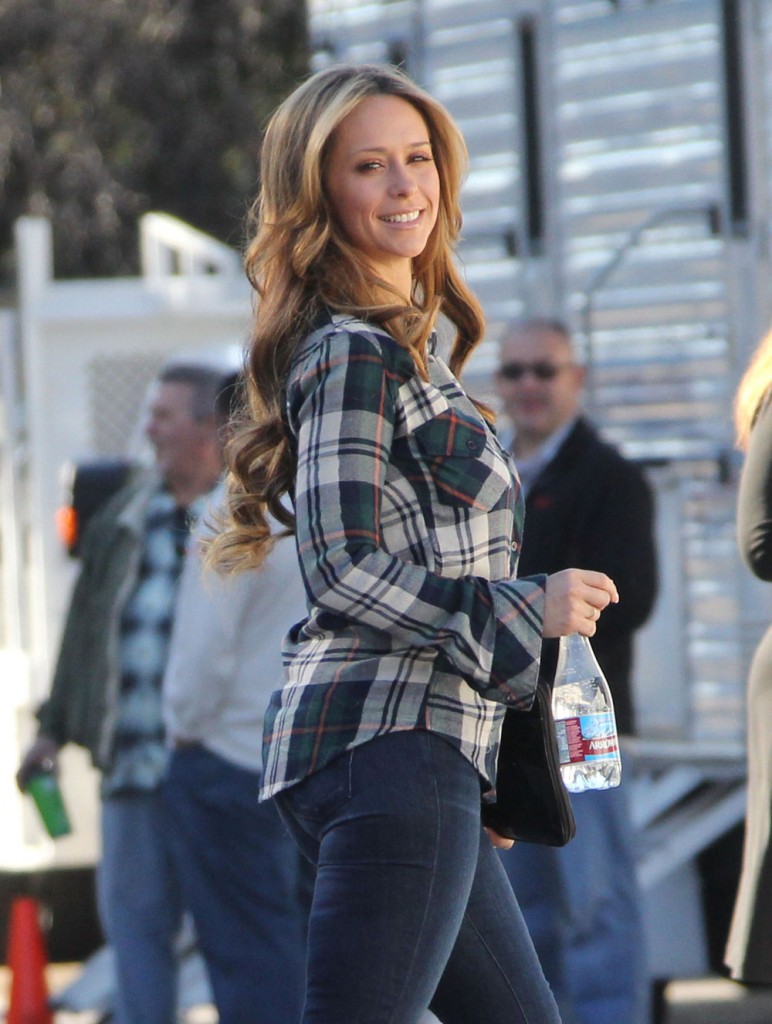 For once Jennifer Love Hewitt is saying something practical about romance and the prospect of "happily ever after." We've heard her publicly pressure her then-boyfriend to propose (which of course didn't work out for her), we've heard her expousing about how women should only take one "role" in their relationship or men will get confused, and she's also admitted to trying on engagement rings every month since she was twelve years old. Now that Love-Hewitt is 34 and isn't sure her current relationship is "the one," she's supposedly considering freezing her eggs for future use as needed. That's smart actually. Here's more:
Jennifer Love Hewitt is planning ahead! Though the actress, 34, has been dating her Client List costar Brian Hallisay, 34, since last spring, "she has been asking a few women she knows about freezing her eggs," a source revealed in the March 11 issue of Us Weekly.

The unlucky-in-love actress — whose exes include John Mayer, Patrick Wilson, Carson Daly, Jamie Kennedy, Alex Beh, Wilmer Valderrama and ex-fiance Ross McCall — "feels worried that she will end up single, since none of her relationships have been successful," the source continues.

Hewitt merely wants to have options, the source adds, saying, "If it doesn't work out with Brian, she can still be a mom one day."

The actress hasn't exactly been quiet about her quest to become a parent. "I would love to have babies. I'm obsessed with babies," Hewitt told Us in 2010. "I would love to have them one day."

Despite her high-profile heartbreaks, Hewitt said she hasn't given up on love. "I think you learn a lot from every break up," the star explained. "It is so much more important that you love yourself rather than someone else. I've had breakups and they've been public, but I don't regret any of them. I adore them all. I've gotten very lucky."
Another smart thing about this story? Love-Hewitt gave this news to US Weekly off the record. She's not admitting in a quote that she's thinking about this, she did it in a roundabout way. (And you know she told them, this just happens to coincide with the season premiere of her show "The Client List.") Maybe she's wising up about her public image. It's making me like her more. I've always kind of chuckled at her but found her sweet and harmless. She lets it all hang out a little too much, and she's reigning that in. Also, I think she would make a great mom.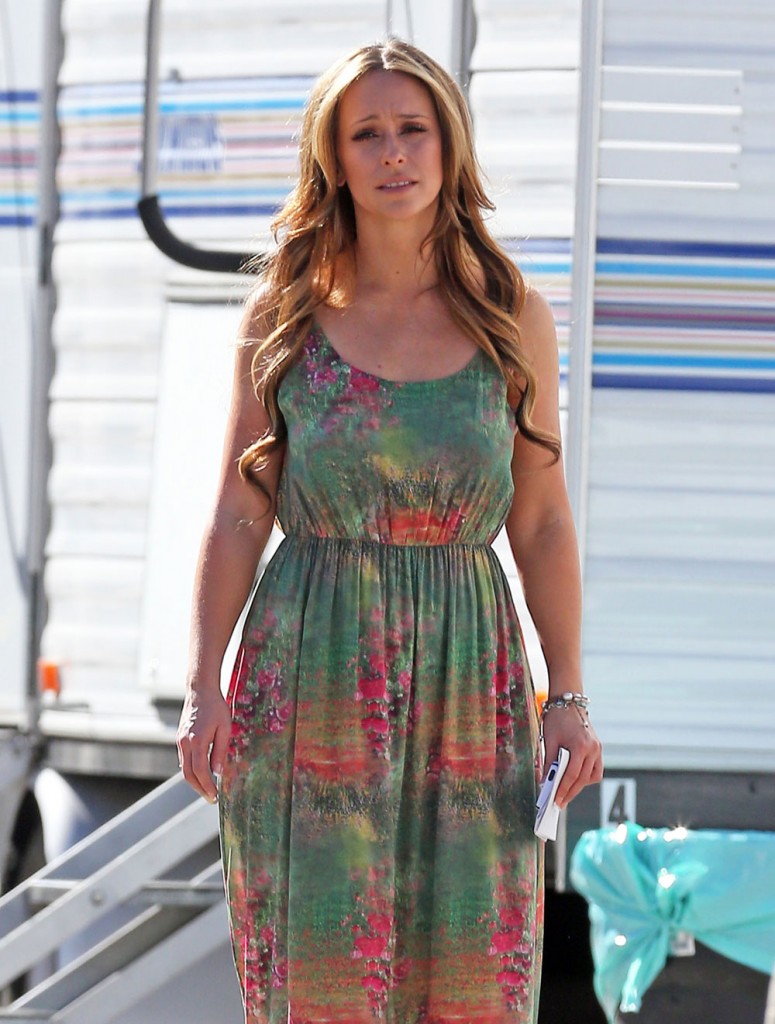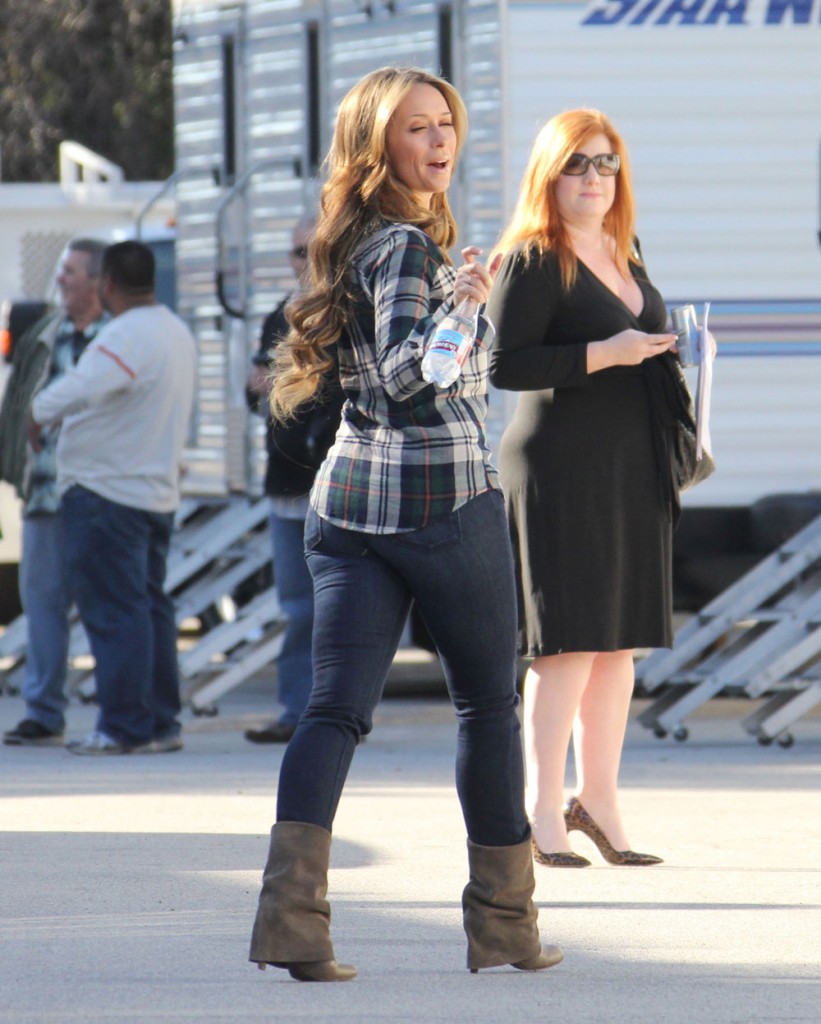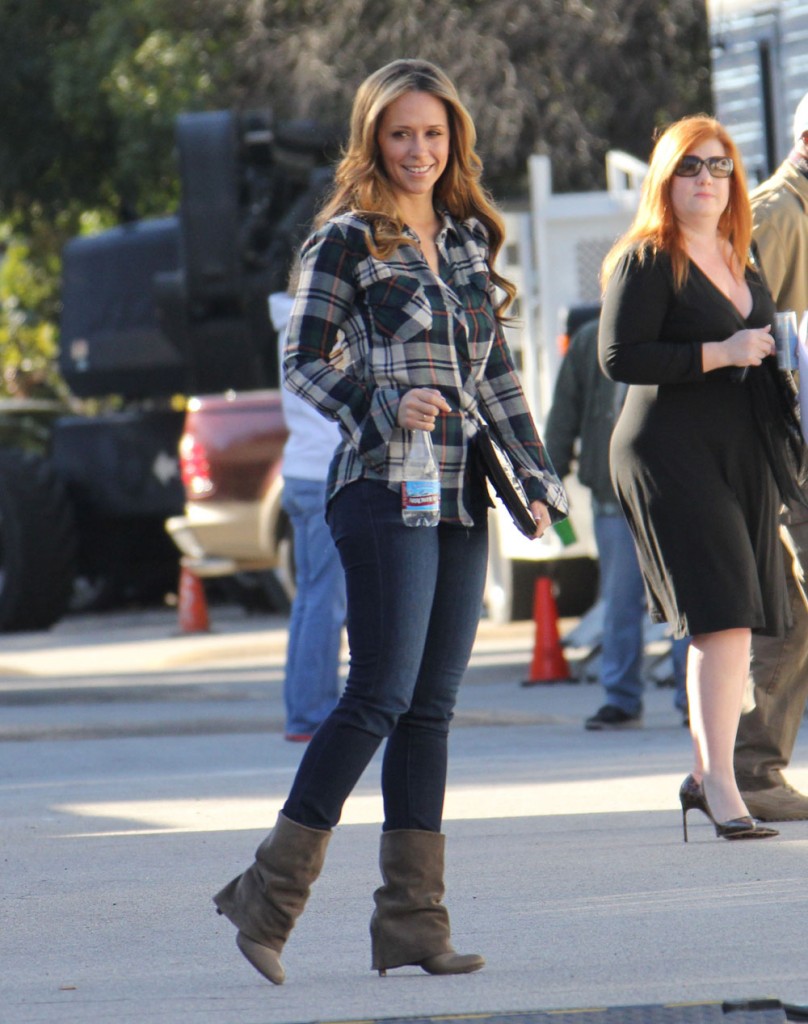 Love-Hewitt is shown on set on 2-1-13. Credit: FameFlynet