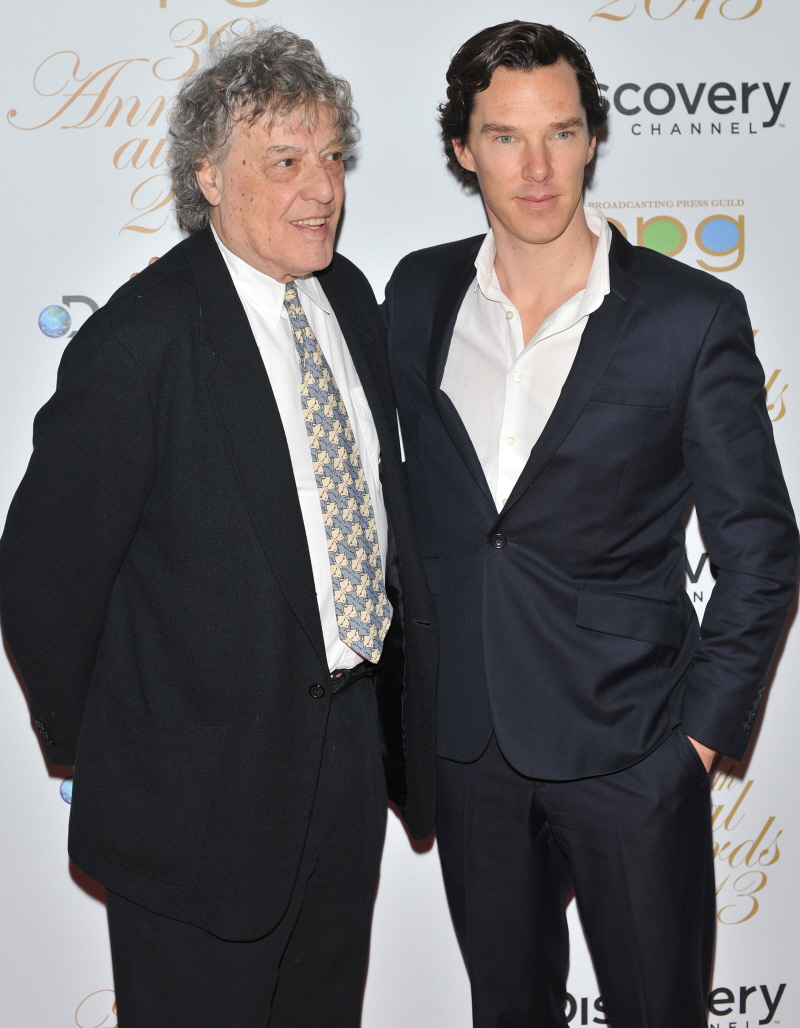 Oh, my beloved Benedict Cumberbatch. Let the other women fight over Tom Hiddleston and James McAvoy and whomever else. If they're fighting each other over other (lesser) men, that means I get to enjoy all of you, all to myself. These are pics of My Cumby at the 39th Broadcasting Press Guild (BPG) Television and Radio Awards in London last night. Cumby posed on the red carpet with Sir Tom Stoppard, the screenwriter/adapter of Parade's End. I like that Sir Tom and The Batch look so tight. It makes me think that Cumby isn't such a judgy bitch ALL of the time, just some of the time. Like, he works hard and he's brilliant and his peers love him… but he's still the guy who will talk sh-t about everyone and everything with you. While you're in bed with him. And he will whisper his bitchy judgments on your thighs.
His hair is dark because he's filming Season 3 of Sherlock right now – that's his Sherlock hair! Which is exciting, but I've gotten used to seeing him with lighter hair – I think his natural hair color is a light brown with some fabulous and natural highlights. I've grown to love his natural hair color… but I would still take him in Sherlock-mode, of course. Because of the cheekbones. Because I am SherLOCKED.
Anyway, as I'm sure you've already heard, an audio was just released yesterday of The Batch singing a lovely, creepy song to all of us. It's from Neil Gaiman's Neverwhere, and this is called "The Angel Islington: The Angel Sings". Cumby is the Angel. And it's HOT. Even CB was like "OMG." It's a combination of his beautiful voice, his accent and his intense breathing. HOT.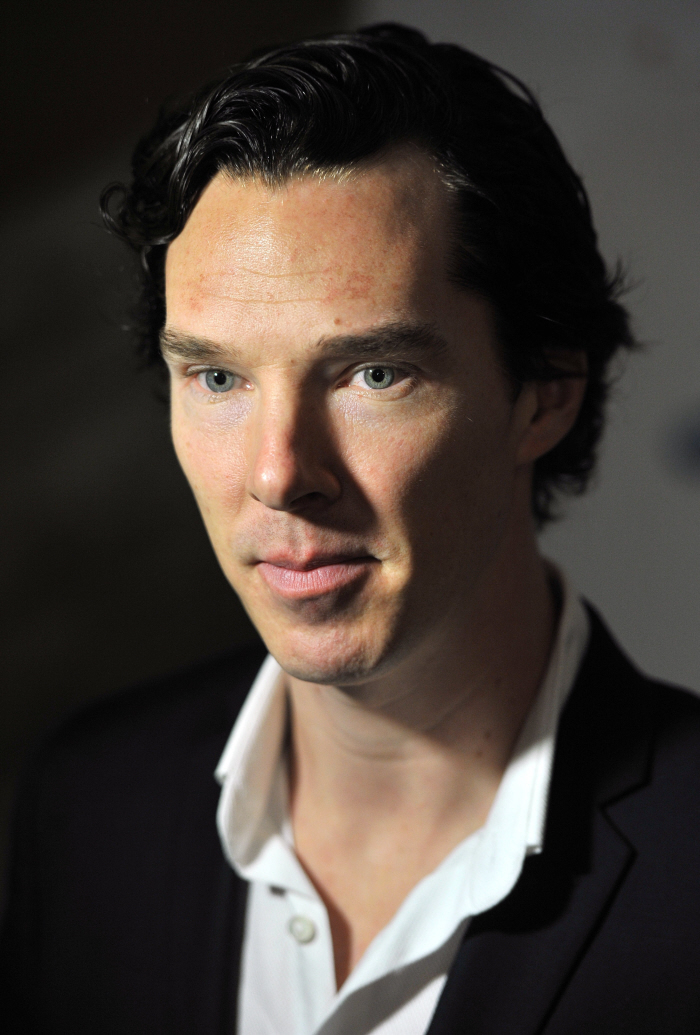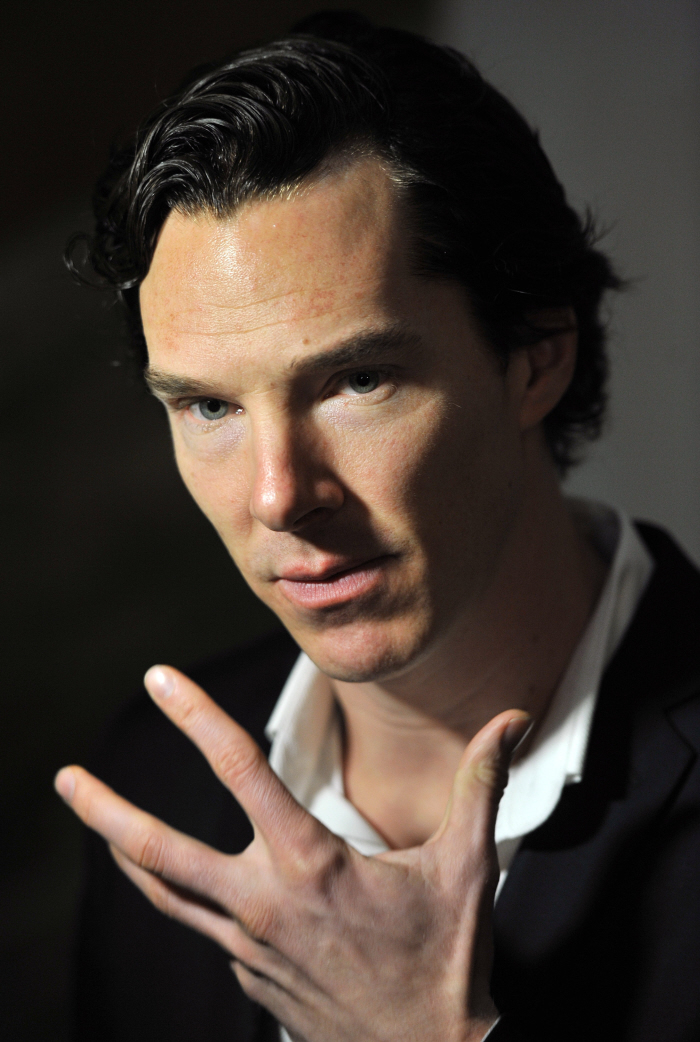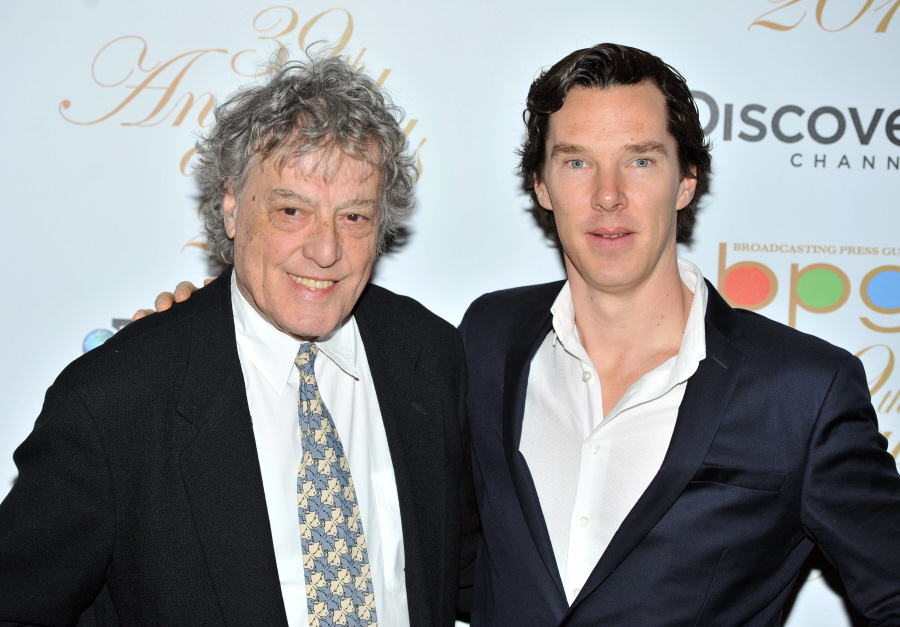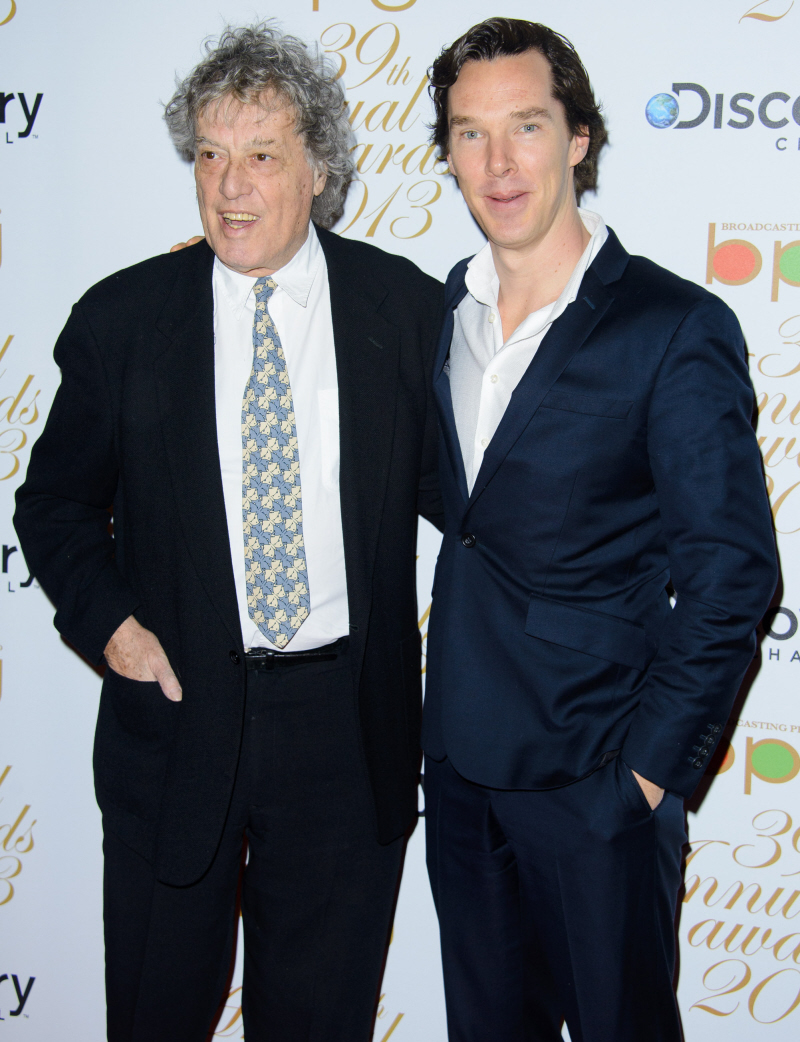 Photos courtesy of Daniel Deme/WENN.com.