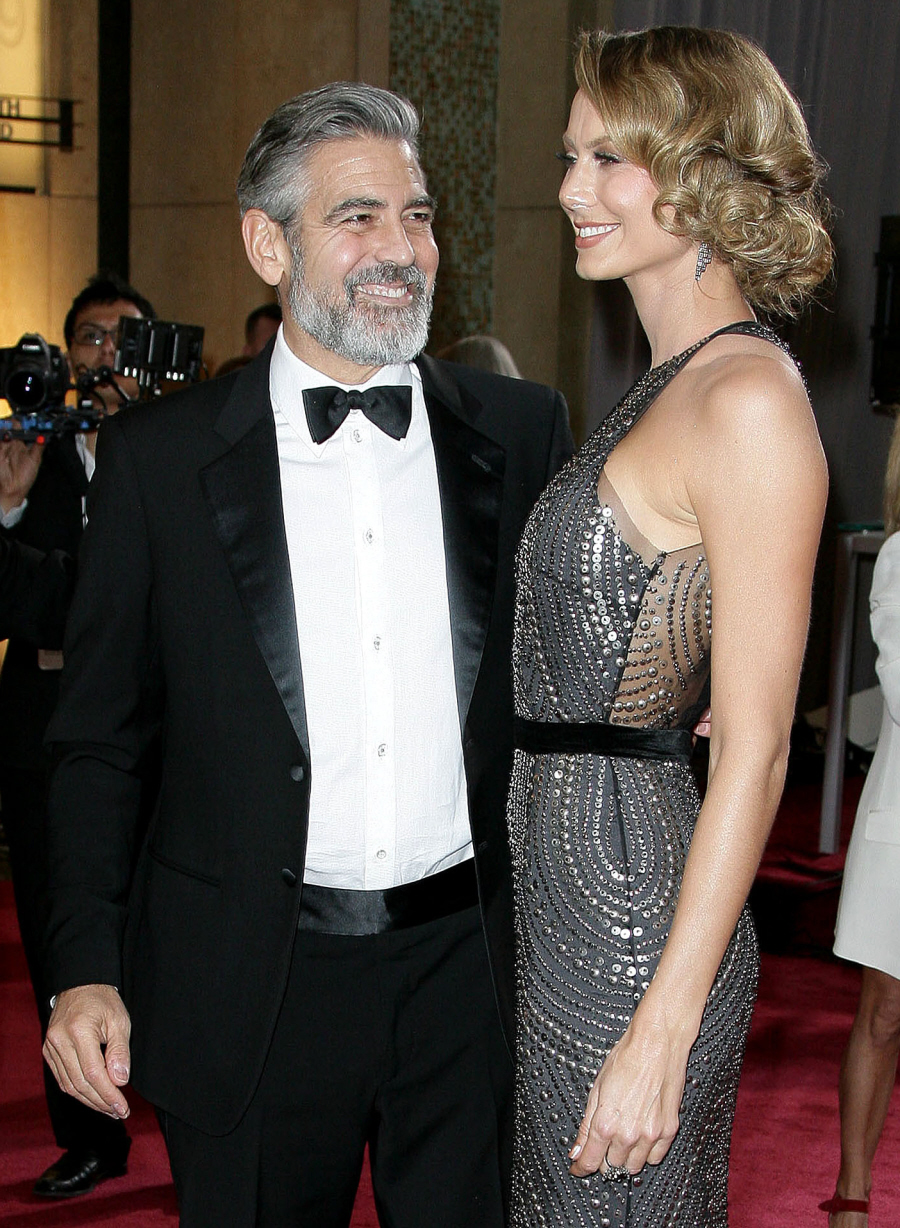 In last week's Us Weekly, sources claimed that George Clooney and Stacy Keibler were pretty much done. Reasons given for the split were lack of common interests, age difference, Stacy likes to party and she has D-list friends who she brings along to George's A-list Oscar parties, etc, etc. No one thought to mention that Oscar season was over and Stacy's contract was up…? What was interesting about that Us Weekly story was that no one denied it outright. Stacy didn't say anything. George didn't say anything. No publicist was sent out to deny anything. But this week's Enquirer (always a favorite of George's ladies, truly) speculated that Stacy has George right where she wants him and she's playing some sort of long game to get him to propose. Needless to say, I thought that story was too absurd to even cover. And now this – The Sun (side-eye) claims that George and Stacy are completely done and he's already given her some parting gifts.
GEORGE CLOONEY is back on the market.

The actor and STACY KEIBLER have split after deciding their relationship wasn't going anywhere.

A source said: "They knew it was never going to end in marriage or babies and Stacy does want kids and a husband in the next few years."

George softened the break-up blow by giving the former wrestler an apartment and a load of jewelry. That was probably to avoid getting clotheslined.
George gave Elisabetta Canalis some parting gifts too, if I remember correctly. I think George just gave Eli money – like $2 million and a nondisclosure agreement. I wonder what kind of apartment Stacy got? Like, a fancy LA condo? Probably. And I think Stacy positioned herself much better than every other Clooney girlfriend too – Stacy knew her limits, she didn't try to have some kind of "modeling career" (Sarah Larsen) or "acting career" (Elisabetta). Stacy knew that her aspirations should be limited to reality TV hostess/personality. She quietly did minor paid appearances and put some money away for a rainy day, and now she's got an apartment and probably some nice jewelry which she can sell if times get tough. I think she'll be fine. And I'm sure she got a nondisclosure agreement too. Oh… George's rep might be denying this story…? Maybe? I can't find good sourcing on that, but I'll update if I see something.
By the way, George is in Germany right now working on The Monuments Men with Matt Damon, John Goodman and Bill Murray (and Jean Dujardin, Cate Blanchett and Hugh Bonneville). Stacy has not been asked to join him on location. Just FYI.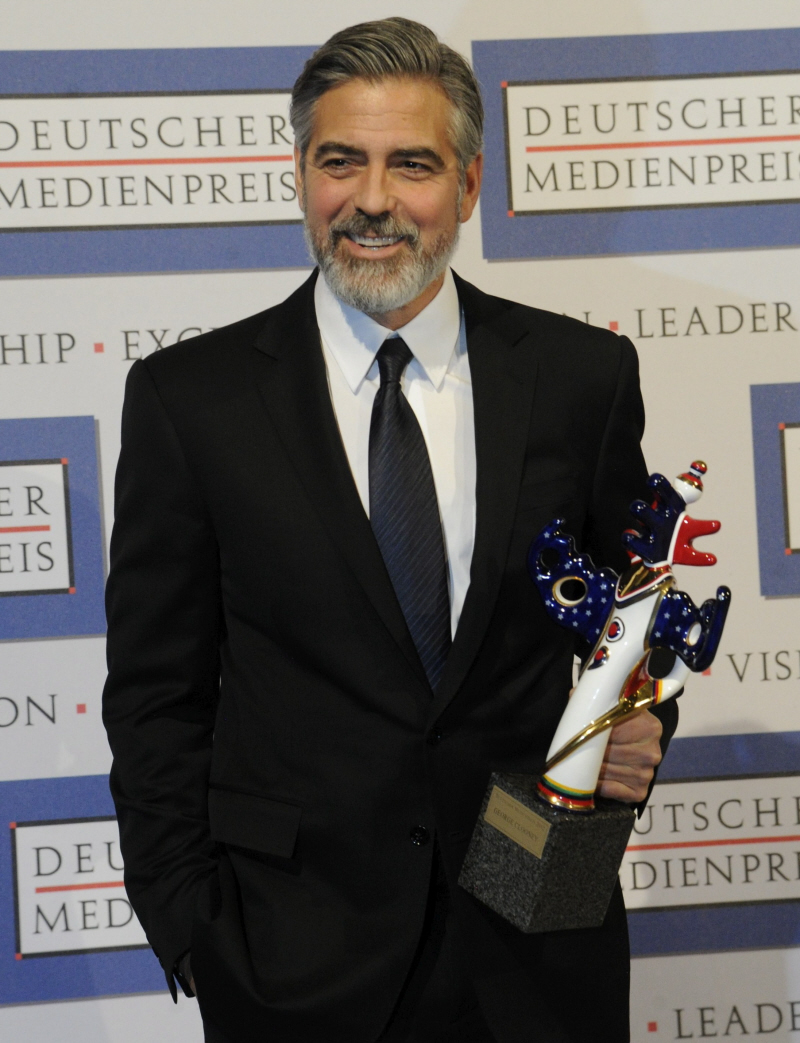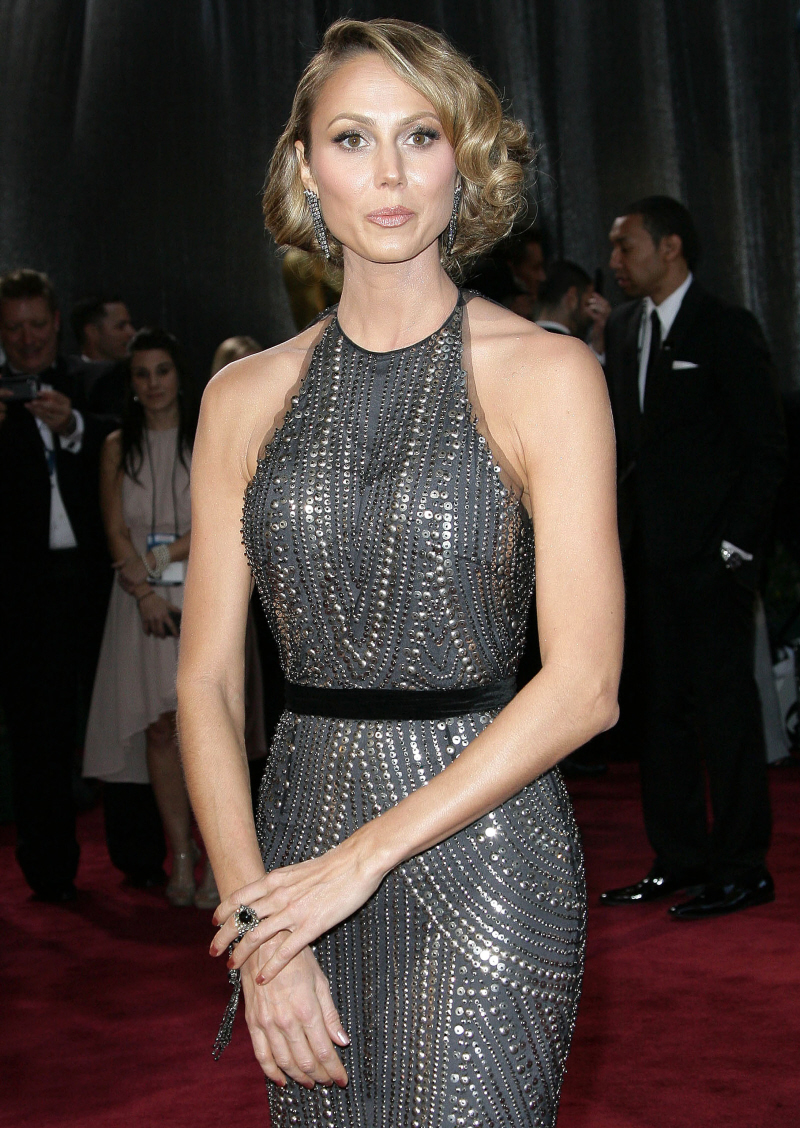 Photos courtesy of WENN, Fame/Flynet.