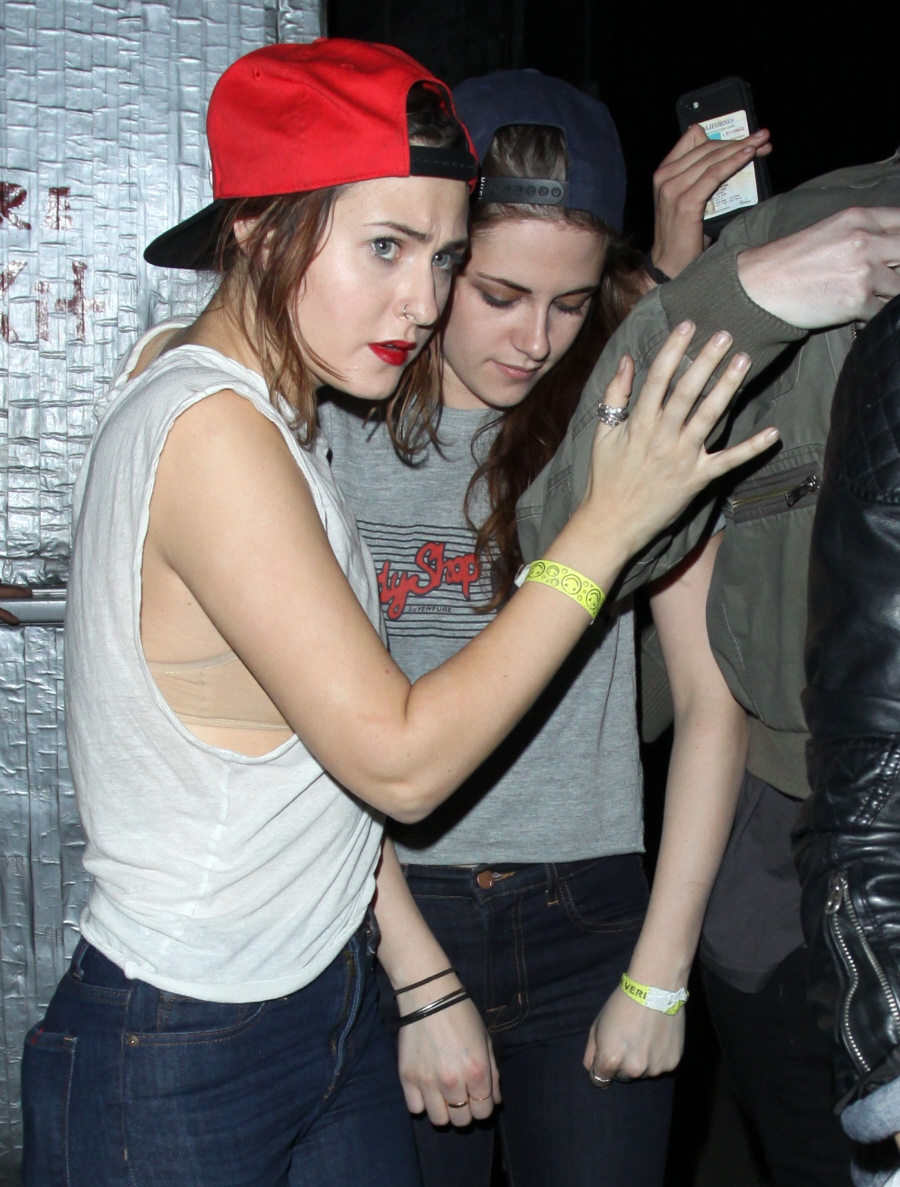 Just know that I've gone back and forth on writing this story, and while there is absolutely nothing wrong with being gay, I really dislike when people scream "lesbian!" at girls and women just because they aren't behaving like Taylor Swift (frilly dresses, girly-girl, boy-crazy). The National Enquirer reports this week that Kristen Stewart has been stepping out with Katy Perry's lesbian assistant Tamra Natisin, and because Kristen was photographed with Tamra, that automatically means that Kristen is A) cheating on Robert Pattinson with Tamra and B) being a lesbian is apparently a choice that Kristen can make to get her boyfriend's attention? Yeah, this story is pretty insulting. The Enquirer isn't going to win any GLAAD awards any time soon, especially since this story plays into the widespread rumors that Kristen is gay… simply because she's not super-girly and she likes to wear pants, from what I can see. I can't believe I'm defending her, but there you go.
KRISTEN STEWART had a gay time OUT without ROB PATTINSON with hot new gal pal.

While Rob Pattinson is far away filming in Australia, his on-again, off-again girlfriend Kristen Stewart is stepping out with a hot new pal – Katy Perry's assistant Tamra Natisin. And that could spell big trouble for the screen hunk and his "Twilight" co-star, who are still picking up the pieces after her shocking affair with her married "Snow White and the Huntsman" director Rupert Sanders, 42.

"Rob will hit the roof when he sees photos of Kristen and Tamra hanging out together," predicted an insider. "It's obvious to all of her friends that there's a romance brewing between them."

On March 3, free-spirited Kristen, 22, raised eyebrows by lavishing attention on Tamra at Hollywood's Hotel Cafe. "They arrived together and spent the entire night talking to each other, ignoring everyone around them," revealed the insider. "After a few hours, they left together. Lately, Kristen and Tamra have been spending all their free time together."

Meanwhile, 26-year-old Pattinson has reportedly banned Kristen from visiting him so he can concentrate on his film project.

But sources say she doesn't seem to be missing him now that she's found Tamra, who's said to be very vocal about equality for same-sex couples and even attended a gay pride rally in the past year.

Now, people are wondering if Kristen could be following in the footsteps of her mom Jules, a writer/director who moved in with her girlfriend after splitting from her husband in June 2010, according to the source.

"All of Jules' close friends are gay," said the source, "and she's made Kristen more comfortable with exploring her own sexuality."
For what it's worth, Gossip Cop claimed: "A source close to Stewart laughed off the ridiculous rumor." So… it's not a hard denial from Kristen's people, probably because Kristen's people aren't quite sure what to say at this point. Not about Kristen's "lesbian rumors" but that Kristen and Rob are looking more and more OVER. I don't know if Rob has actually said the words, "We're done" to Kristen, but I do know that she didn't visit him at all while he was in Australia, and it wasn't like she was doing anything important in LA –she's just been hanging out with friends and chilling out, from what I can see. Earlier this week, she was even hanging out with Taylor Lautner at a batting cage (see photos here).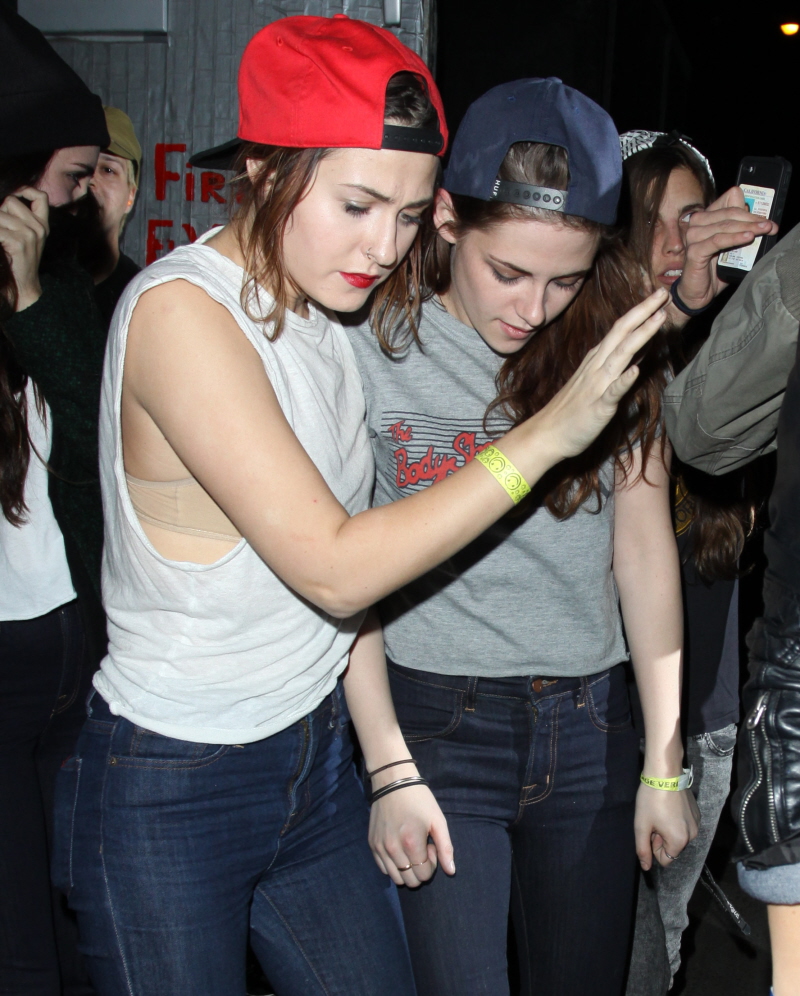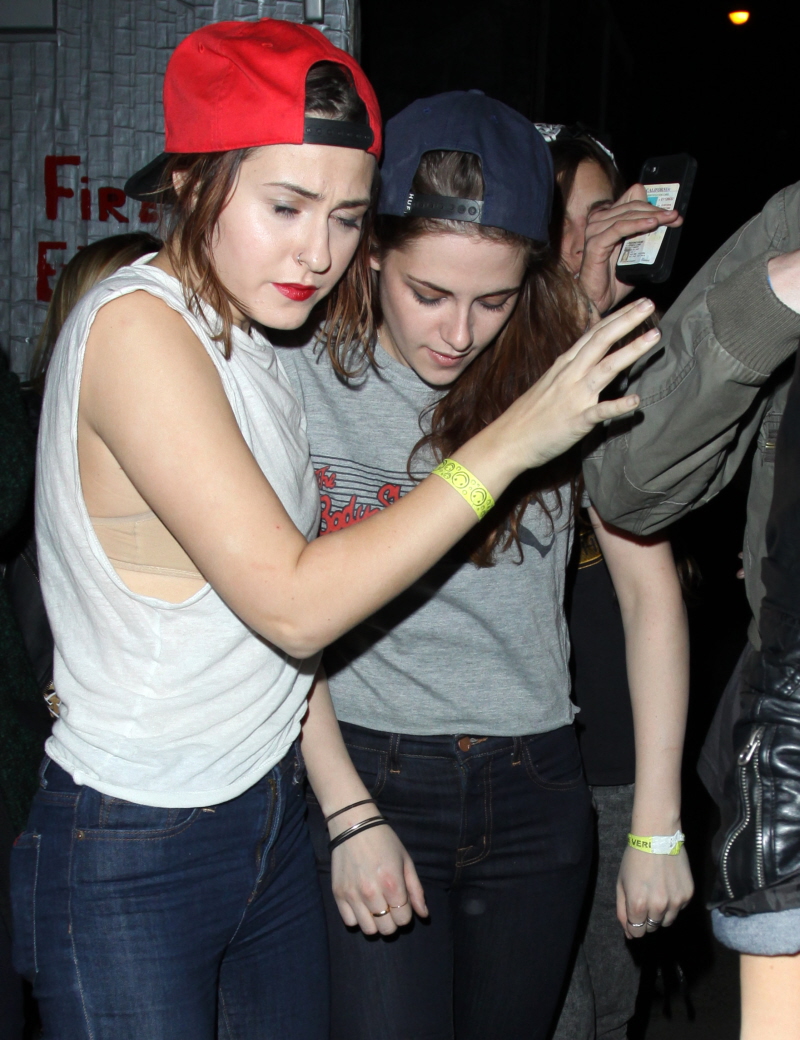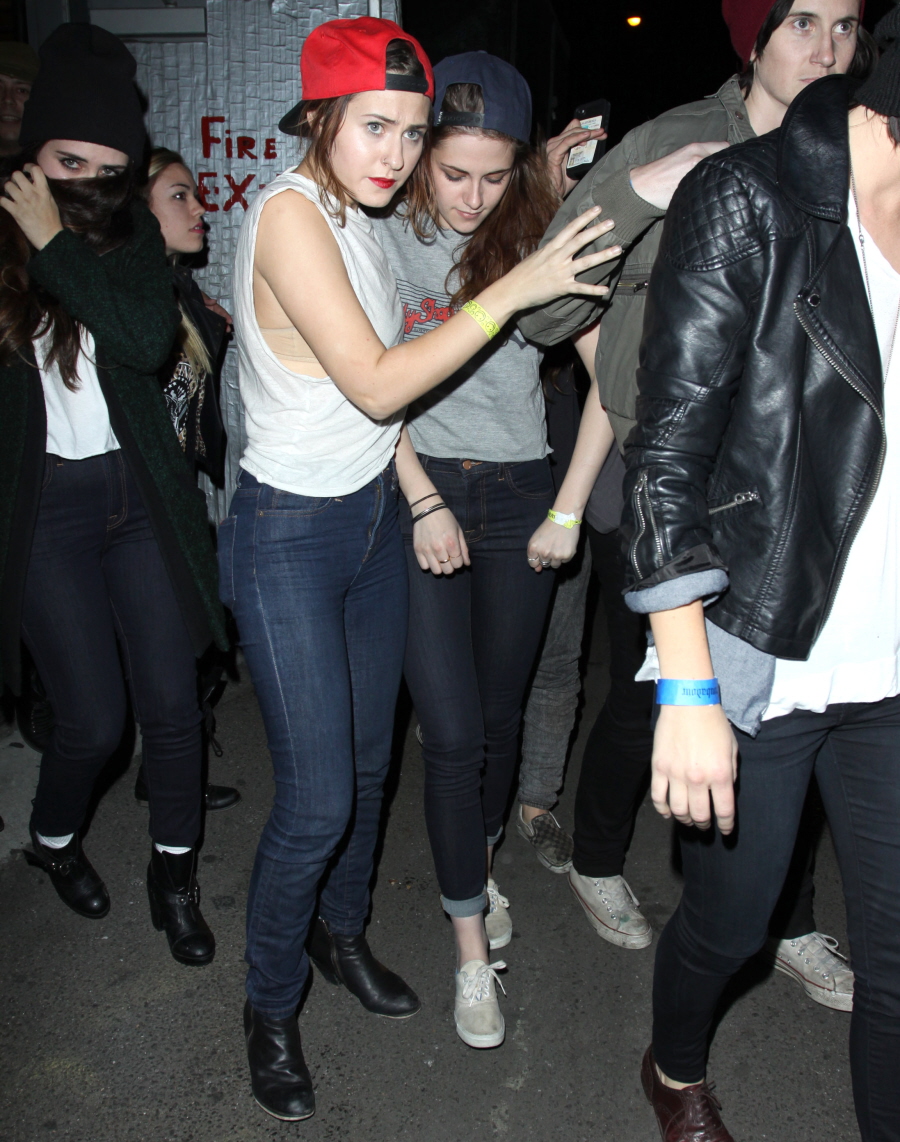 Photos courtesy of Fame/Flynet.