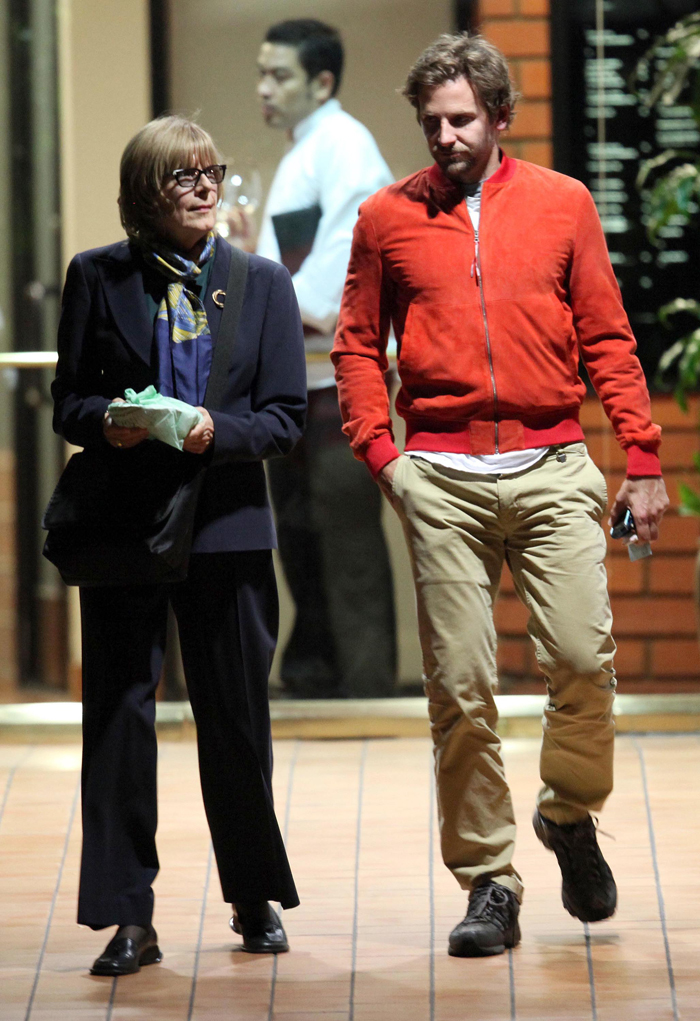 Poor Bradley Cooper. The guy just can't catch a break in the romance department, and honestly, I think he likes it that way. Seriously, I know that a lot of you have confessed to having your gaydar pinged by our favorite serial killer-esque heartthrob, but I think the dude is straight. Pretty much, anyway. And I think he honestly wants to concentrate on his career at this point. Also, Bradley is very committed to his own mother — after Bradley's father died, he asked his mother, Gloria, to move in with him, which perfectly illustrates just how tight their mother-son bond is. Now there's a silly new story in this week's issue of Star that says Bradley is actually having trouble dating because of his mom's constant presence in his home. Zoe Saldana certainly didn't have a problem with her boyfriend's mommy, but that relationship didn't look real anyway, so Zoe probably never really had to deal with Bradley's mom. Here's that story: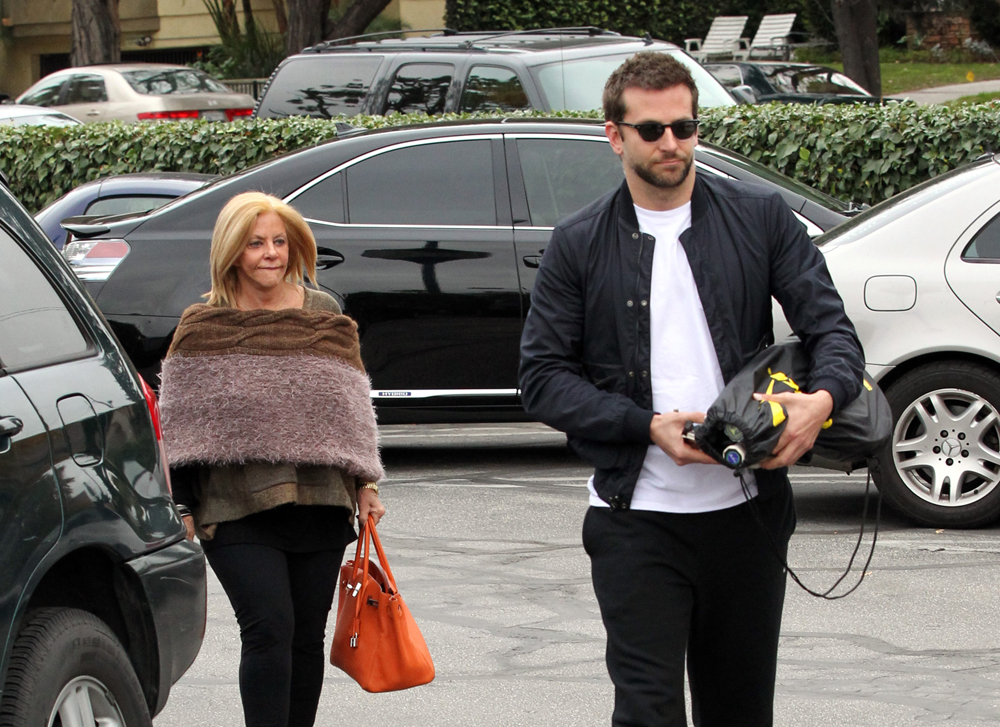 This is why they make retirement communities. Thanks to her clingy behavior, a friend of Bradley Cooper's reveals that his live-in mom, Gloria, is putting a serious damper on his love life! "Gloria moved in after his dad died. She cooks, does his laundry — everything," tattles a pal. "She means well, but she's glue to Bradley and is very protective." As any teenage boy can attest, this puts limits on the Silver Linings Playbook hunk's romances. "He refuses to bring women to the house," adds the insider. "Ultimately, until Gloria moves out, it will be hard for Bradley to get serious with anyone."
[From Star, print edition, March 25, 2013]
If anything, I would think that part of the reason that Bradley insisted on his mother living with him was so that he would have a built-in excuse as to why he doesn't really have a girlfriend. I think that Bradley just needs a breather, and he's really at the height of his career right now. Plus, after that disaster marriage to Jennifer Esposito (yes, I'm aware of certain rumors regarding the demise of that relationship), a long-term thing with Renee Zellweger, and that fake whatever he had with Zoe, the guy probably just appreciates his mom being around to baby him a bit. The tabloids just need to let the guy be single, for crying out loud. There's nothing wrong with that.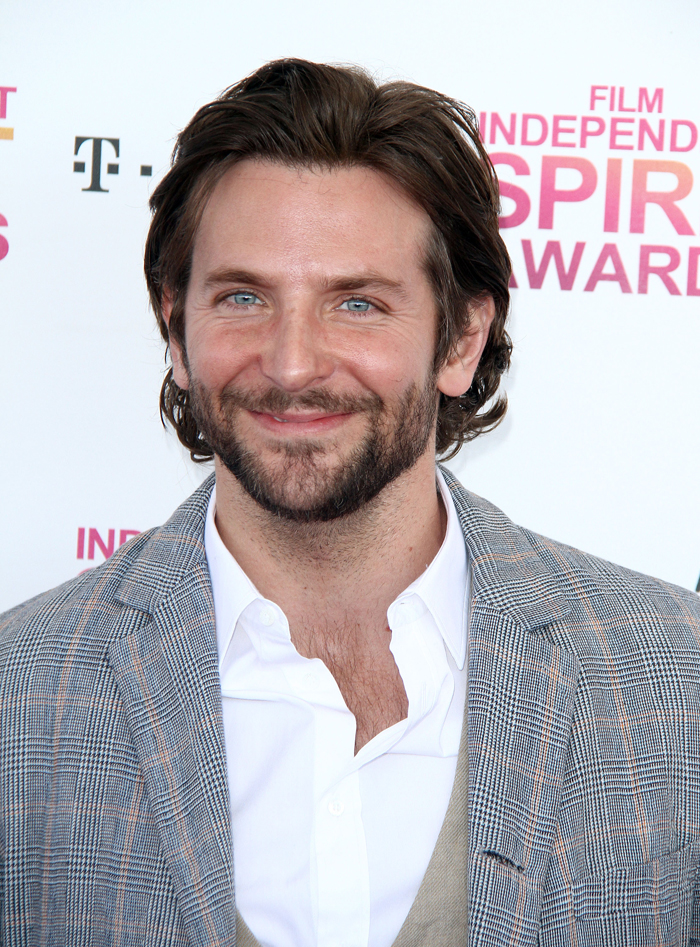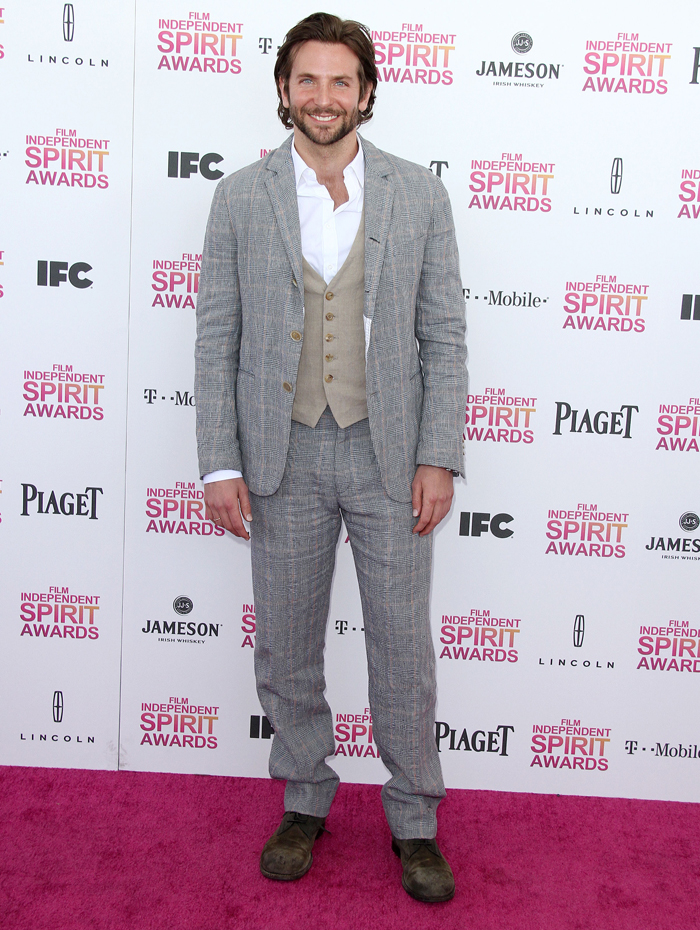 Photos courtesy of Fame/Flynet