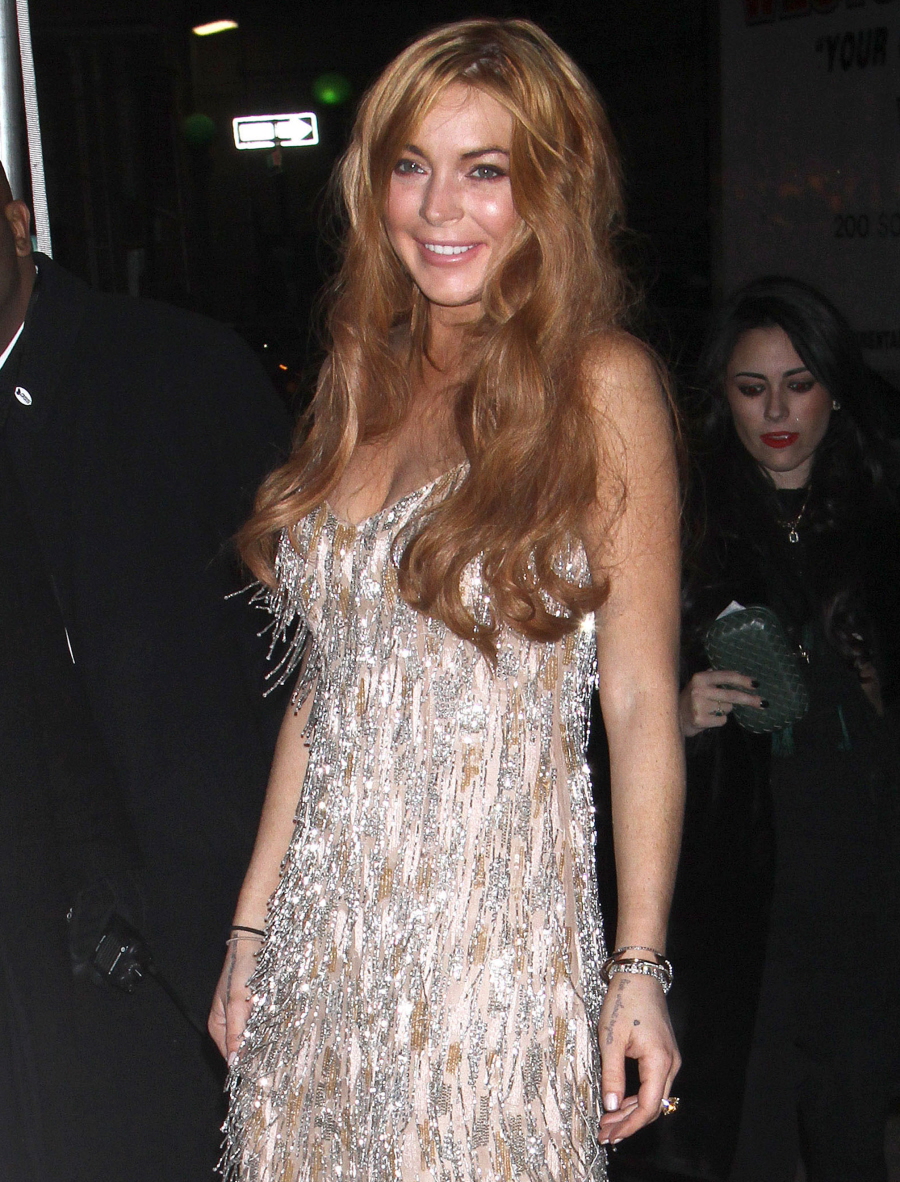 I touched on some of this information in two previous posts today – the "Justin Bieber's Instagram hissy fit" post and the "Dina Lohan is a drunken mess" post – but there's a ton of new information, so let's just get to it. First, in Justin Bieber's initial hissy fit, he ended his tantrum with the line, "i'm growing up finding myself while having people watch me and criticise me everyday i think im doing pretty damn good. And to those comparing me to Lindsey Lohan. Look at her 2012 tax statements." Justin only left that version up for a few minutes before taking it down and re-posting it with a new, Lohan-free ending. Justin told TMZ, "My post was only up for a few minutes but I realized right away that what I said at the end was wrong and distracted from what I was trying to say. I immediately deleted it and rewrote it so it would show what I was really feeling and those words are up now." Which… is fine with me. I think the fact that Justin had the wherewithal to take out the Lohan part is actually pretty smart. But that hasn't stopped Lindsay Lohan from trying to make the most of it!
Justin Bieber is a naive little loudmouth who will pay for his meanness … so vows Lindsay Lohan.

Sources close to Lindsay tell TMZ, she was "appalled" when she read what Bieber had written about her in his Instagram diatribe … in which he said, "… to those comparing me to Lindsay Lohan look at her 2012 tax statements ".

Bieber quickly deleted the insult, but Lindsay is telling friends … it's too little, too late … and "karma" will bite him in the ass.

We're told Lindsay feels Bieber's comments were "senseless and mean" — she's never had beef with him … and has no idea why he chose to single her out, bullying her on an international platform.

Lindsay says she's learned to brush off the negativity … and chooses not worry about rude, ungrateful, obnoxious little hairless boys.
For the love of crack. Of course this is exactly why Justin needed to take back the Lohan part of his comments (even if they were far from the most offensive part of his hissy): because Lindsay Lohan is a deranged famewhore hellbent on making herself into the biggest crack-martyr EVER. "Bullying"? "Senseless and mean"? Crackie, please.
Meanwhile, the California court system is also "bullying" Lindsay Lohan for being a crackie who lies to police. Lindsay's trial is set for Monday, and prosecutors pulled out of plea deal negotiations yesterday because Lindsay kept rejecting plea deal after plea deal (because she doesn't feel she should be punished for anything!). So someone at the prosecutor's office leaked this:
Lindsay Lohan's past may come back to haunt her when she goes to trial next week for allegedly lying to cops after her car accident … because TMZ has learned, prosecutors will attempt to introduce evidence she's done exactly the same thing twice before.

Law enforcement sources directly connected to the case tell TMZ … prosecutors are convinced that Lindsay has an M.O. when she gets into trouble on the road — telling cops she wasn't driving, even though she was.

Lindsay is being prosecuted for allegedly telling cops she was a passenger in the Porsche that crashed into a truck last June on Pacific Coast Highway when in fact she was the driver.

We've learned prosecutors want the jury to hear about 2 prior incidents:

1. May, 2007 : Lindsay was busted in Bev Hills for driving under the influence after her Mercedes struck a curb at 5:30 AM on Sunset Blvd. Lindsay told cops she was a passenger in the car. LIE.
2. March, 2012 : Lindsay was leaving the Sayers Club in Hollywood in her Porsche just after midnight when she allegedly struck a pedestrian and fled. She told cops she was a passenger. LIE.

Our sources say prosecutors will attempt to introduce the 2 incidents under the law that allows evidence of "prior bad acts" that shows a pattern of misconduct.
Radar also has a story about Lindsay's incompetent lawyer using various tactics to try to get the trial pushed back, but Radar's sources say the prosecutors aren't playing that game at all, and that Lohan will definitely go to trial next week. Radar says the trial starts Tuesday though – which is it? Monday or Tuesday? Or both? Cracked-out justice system.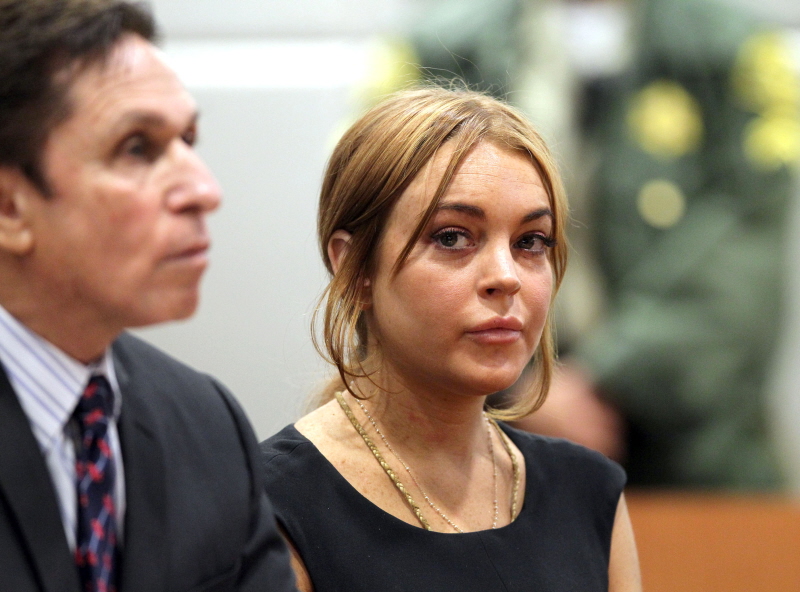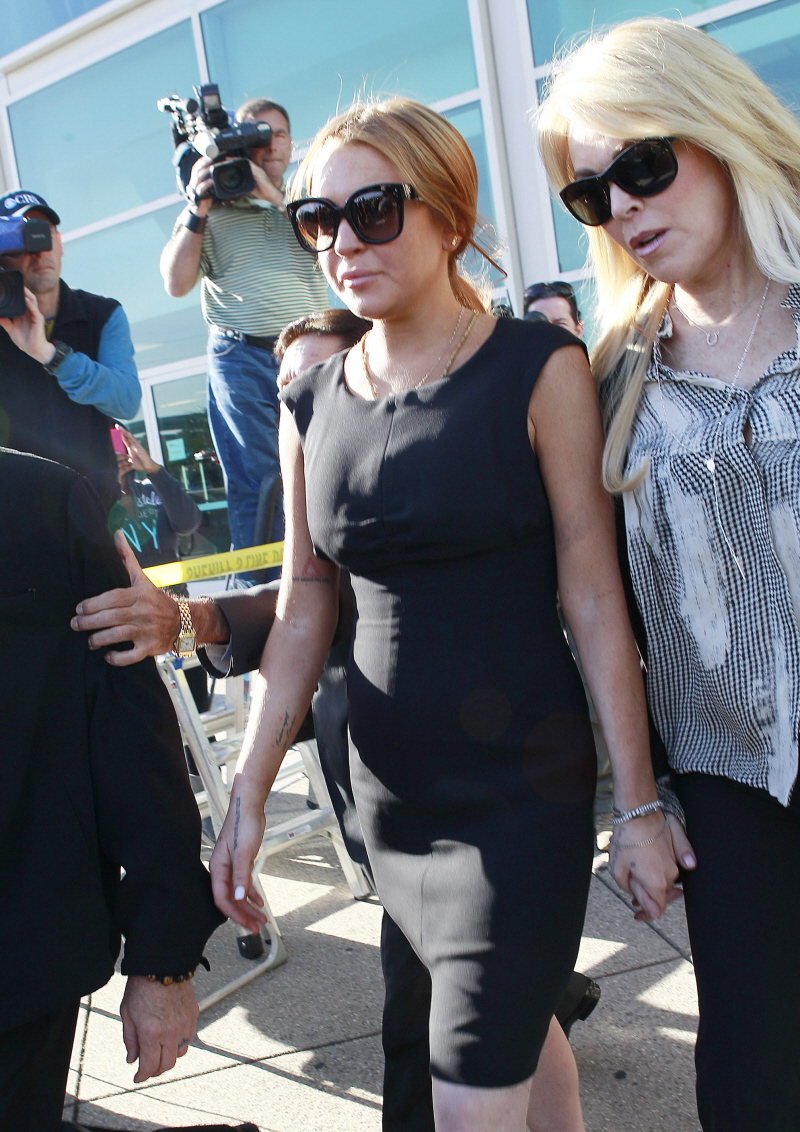 Photos courtesy of Fame/Flynet.